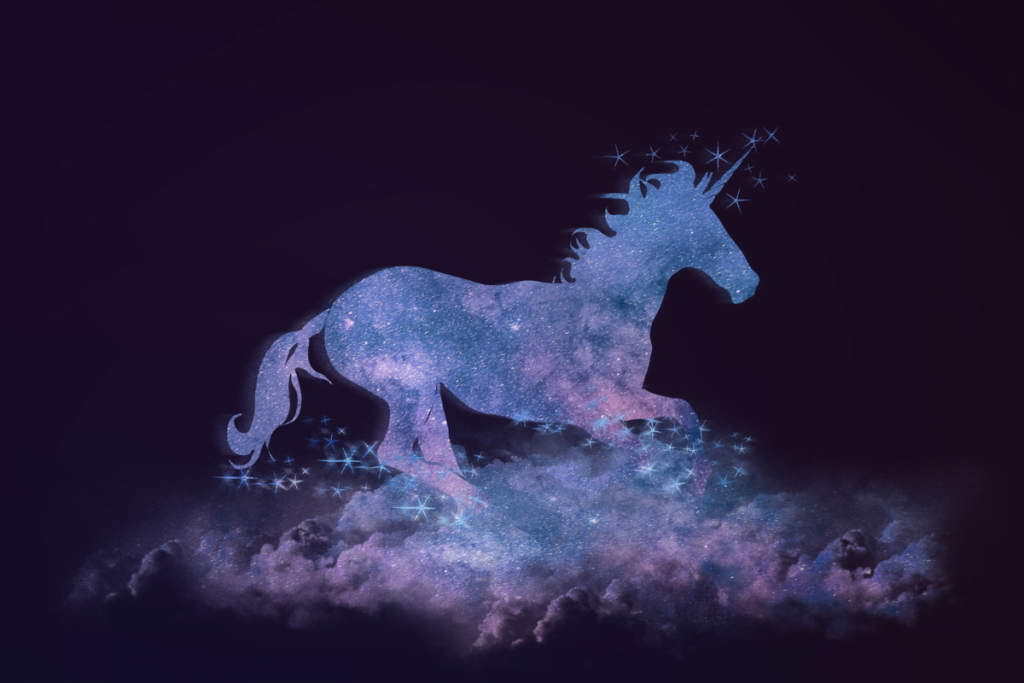 As we wrap up 2021, it's anyone's guess how many Israeli-founded startups will have reached the coveted unicorn status come December 31. If this past year has taught us anything, it's that anytime is a good time for a new unicorn.
Rotem Shacham, a principal at venture capital firm Viola Ventures and contributor to the VC's State-of-the-unicorn report, says, "2021 has been an amazing year for the Israeli ecosystem. The number of newly minted unicorns exceeded the last two years combined."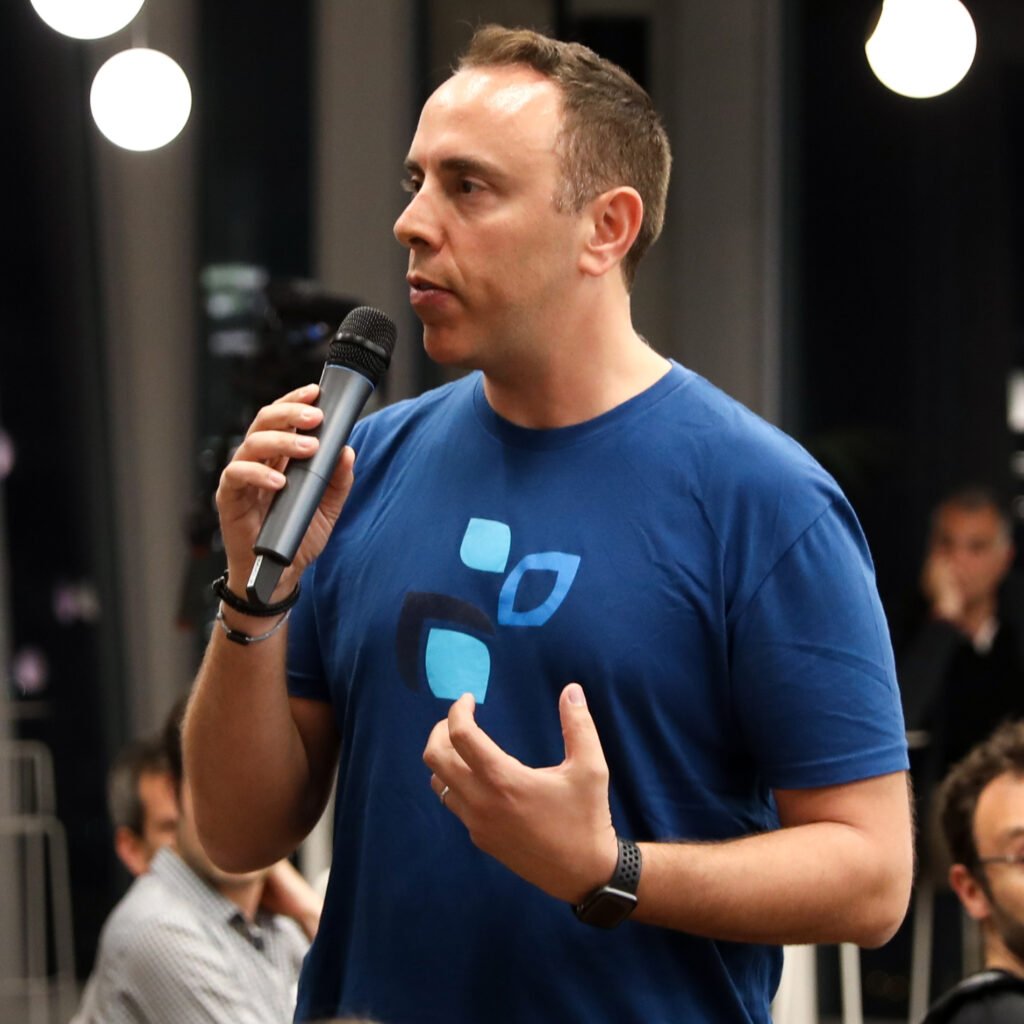 COVID-19 propelled the local tech scene forward. When the world went digital, companies with a global outlook capitalized. And Israeli companies always have an eye on the global market.
In fact, the Israeli tech sector sizzled in 2021. Investors poured their money into Israeli tech with capital funding breaking records in terms of cash flow for blue-and-white startups.
It was a year when exits soared. A record year for IPOs. A year for the Israeli unicorn. And a year that showed the possibility for decacorns – private companies with a value of $10 billion.
"A lot of the new unicorns are founded by second-timers and former employees," says Shacham, noting that today's startups vie to become billion-dollar companies earlier on. "Companies are getting to $100 million in revenue much quicker."
The new unicorns come from numerous verticals including cybersecurity, social engagement, blockchain, fintech, and data.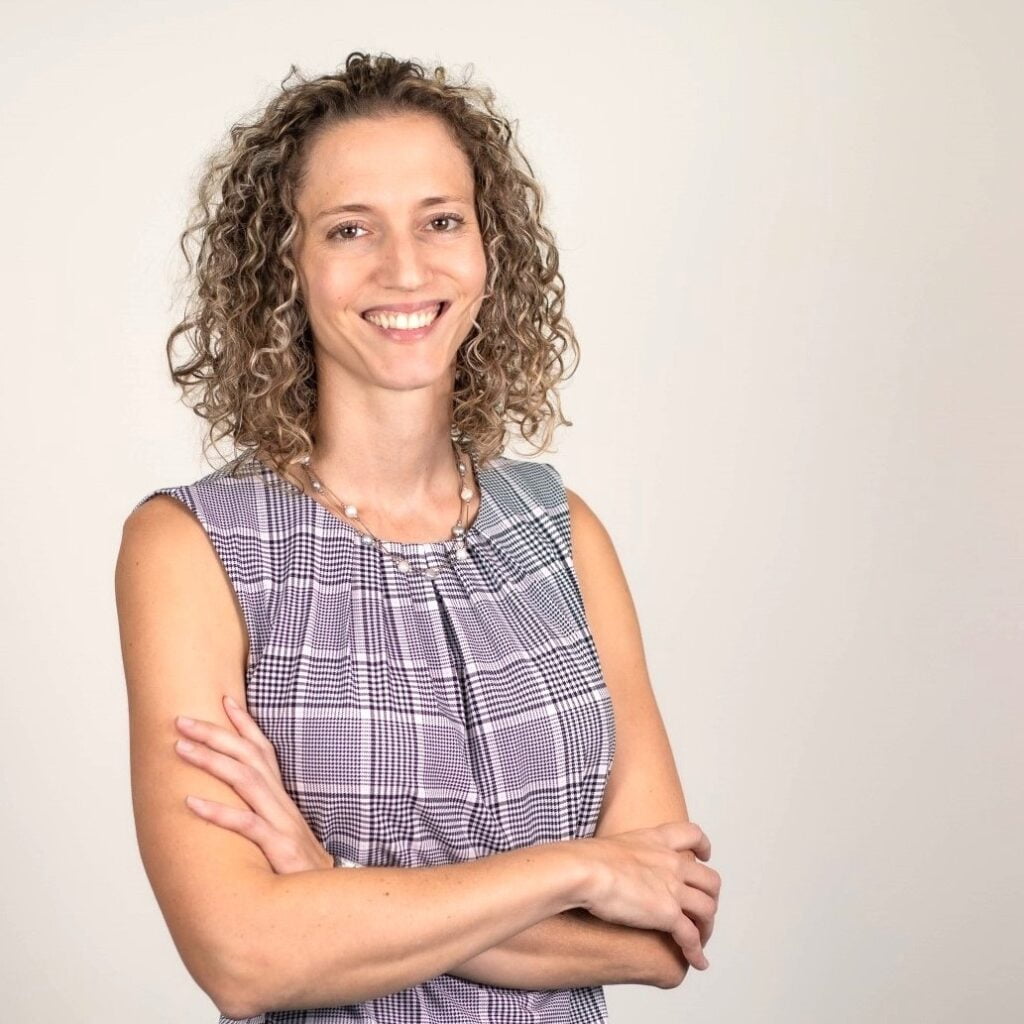 "Israel has always had a good brand for cyber and semiconductors. There was no issue with a VC or US enterprise making the decision to go with an Israeli cybersecurity company because Israelis were known to be elite in those two categories," Yaron Samid, a seasoned entrepreneur and founder of TechAviv, a global network of top Israeli startup founders and investors, tells NoCamels. "[2021 saw] an expansion of more categories… in areas such as salestech, fintech, health tech, food tech. There is significant innovation coming out of Israel."
Just as COVID-19 boosted investments in new technology, reports show that tech investors are rather unworried by the Omicron variant's impact on the digital and IT space. If anything, say the experts, we should expect 2022 to kick off with headline-making companies hitting their IPO goals.
At the time of publication of this article, some four dozen companies had reached unicorn status in 2021. In 2020, 16 unicorns joined the billion-dollar club.
What makes an Israeli unicorn?
Some say the company should be based in Israel. Others, like Samid, say an Israeli unicorn has founders from Israel. As such, there is no one figure for how many new unicorns have trotted into and out of the local tech sector, but there is universal acceptance that Israeli unicorns grew at an unprecedented rate this past year.
"Over 40 percent of Israeli unicorns have a CEO and key management in Israel," says Samid, who counts 41 new unicorns in 2021.
Shacham at Viola Ventures says, "We count 48 new Israeli unicorns in 2021, compared to 16 in 2020."
2022 predictions
Rotem Shacham also hopeful for 2022. "We're going into the era of decacorns (private companies valued over $10 billion)," she tells NoCamels.
An optimist, Yaron Samid tells NoCamels, "I believe the great [Israeli] companies will continue to raise whether there's a [market] downturn or not. Israel has proven that they're able to build foundationally solid revenue-generating businesses."
As we wait for what 2022 has in store, NoCamels cross-analyzed data from TechAviv, Viola Ventures, Crunchbase, CB Insights, and Calcalist to come up with this list of some of the Israeli unicorns to make headline news in 2021 (listed in no particular order):
OpenWeb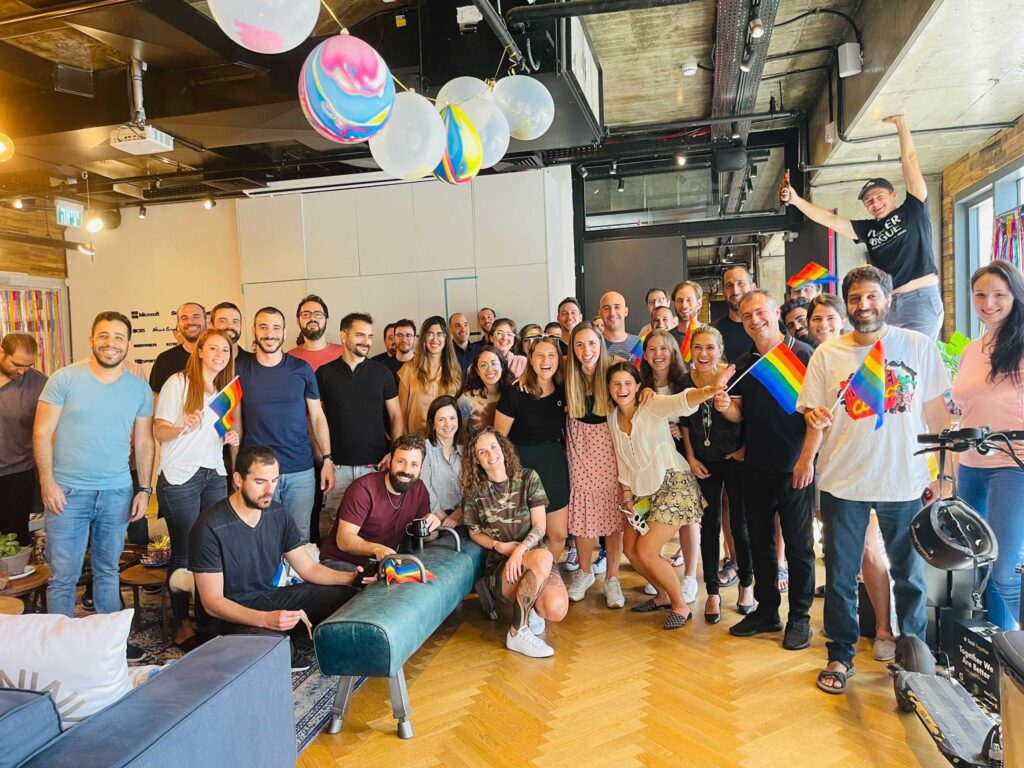 Founded by Ishay Green, Nadav Shoval, and Roee Goldberg, OpenWeb (formerly Spot.IM) is a social engagement platform to elevate an open exchange of ideas across communities online. The company is valued at over $1 billion and raised $150 million a Series E round in November. The OpenWeb team says they will leverage this investment to create a safer, democratized alternative to existing social media platforms by empowering publishers and brands across verticals with tools to build first-party data relationships with their audiences. OpenWeb's technology is already utilized by more than one thousand publishers, including Hearst, Yahoo!, Penske Media Corporation, and News Corp.
StarkWare
Founded by Alessandro Chiesa, Eli Ben-Sasson, Michael Riabzev, and Uri Kolodny, StarkWare develops a full-proof stack in generating and verifying proofs of computational integrity in the blockchain. The company is valued at $2 billion and raised $50 million in a Series C round in November.
Lusha
Founded by Assaf Eisenstein and Yoni Tserruya, Lusha is a crowdsourced data platform for B2B sales and marketing that connects sales, business development, and HR professionals. The company is valued at $1.5 billion after raising $205 million in a Series B round in November, bringing its total funding to $245 million to date. The company "enables all salespeople to utilize data to recognize their most relevant opportunities and maximize revenue in a simple, easy-to-use solution," Yoni Tserruya, Lusha's CEO & co-founder.
Fabric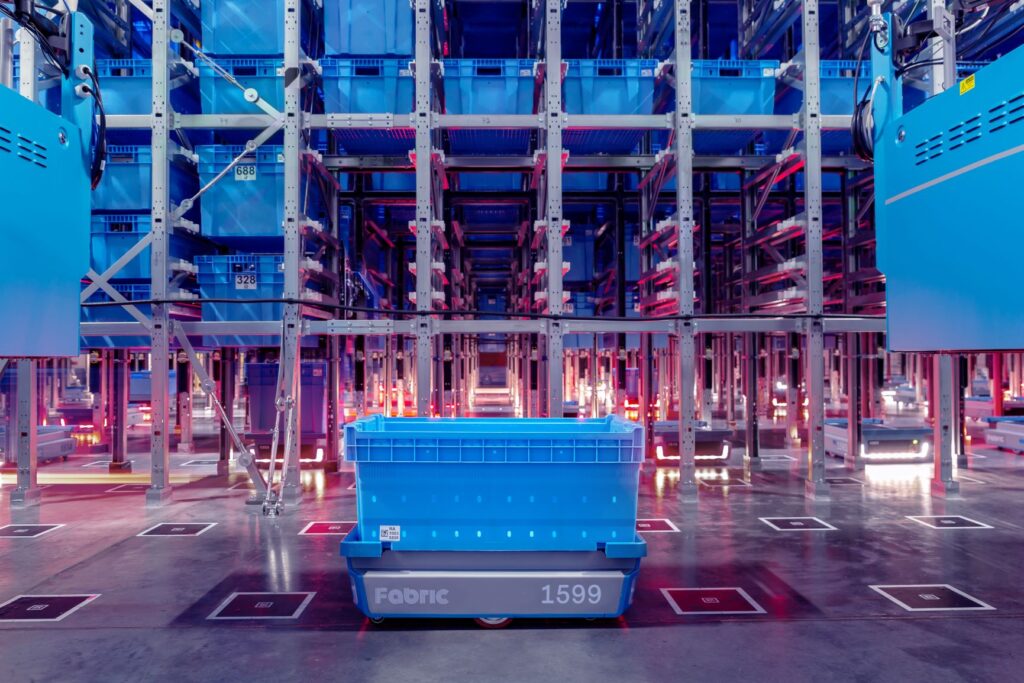 Founded by Elram Goren, Shay Cohen, and Ori Avraham, Fabric enables retailers to offer same-day delivery at profitable unit economics with a network of micro-fulfillment centers. The Israeli-founded runs micro-fulfillment operations for grocery and general merchandise retailers in New York City, Washington, DC, and Tel Aviv. Earlier this year, Fabric announced major partnerships with Walmart, Instacart, and FreshDirect. The company is valued at $1 billion and closed a $200 million Series B round in October. Fabric said it will use the new investment to expand its on-demand fulfillment platform across the general merchandise market and build a network of micro-fulfillment centers across major metro areas in the United States to make fast delivery scalable and profitable for retailers.
Augury
Founded by Gal Shaul and Saar Yoskovitz, Augury provides machine health diagnostics designed to help reduce downtime and increase supply chain resilience. The company became a unicorn after it raised $180 million in a Series E funding round in October. In November, the US-Israeli AI-driven mechanical diagnostics firm announced its latest solution Machine Health for Supporting Equipment (MH SE), which uses IoT and AI to predict and prevent machine failures and improve machine performance. Augury's customers include some of the world's top manufacturers including Colgate-Palmolive, Hershey, and Nestle Osem.
At-Bay
Founded by Etai Hochman, Roman Itskovich, Rotem Iram, and Tilli Kalisky-Bannett, At-Bay is a cybersecurity insurance company that helps businesses meet digital risk head-on. The company is valued at $1.35 billion after raising $20 million in a Series D round in July. "The cyber insurance industry is currently facing an unprecedented ransomware crisis," Roman Itksovich, co-founder and Chief Risk Officer of At-Bay, has said. "At-Bay has been actively working since inception to be able to adapt and manage these types of risks. Our combination of technical underwriting and active risk monitoring is what keeps us ahead of the curve."
Fireblocks
Founded by Idan Ofrat, Michael Shaulov, and Pavel Berengoltz, Fireblocks is a blockchain security service provider for moving, storing, and issuing digital assets. The company is one of the country's newest unicorns after raising $400 million in early December at a valuation of $2 billion.
Transmit Security
Founded by Mickey Boodaei and Rakesh K. Loonkar, Transmit Security offers risk management and passwordless identity solutions for customers and workforces. The company is valued at $2.7 billion after $543 million in their Series A in June. Transmit employs 100 people with headquarters in Tel Aviv and additional offices in Boston, London, Berlin, Tokyo, Hong Kong, Madrid, Sao Paulo, and Mexico City. Transmit Security said it will use the funding to increase the company's reach and expand its primary business functions, investing in key global areas in order to grow the organization.
JoyTunes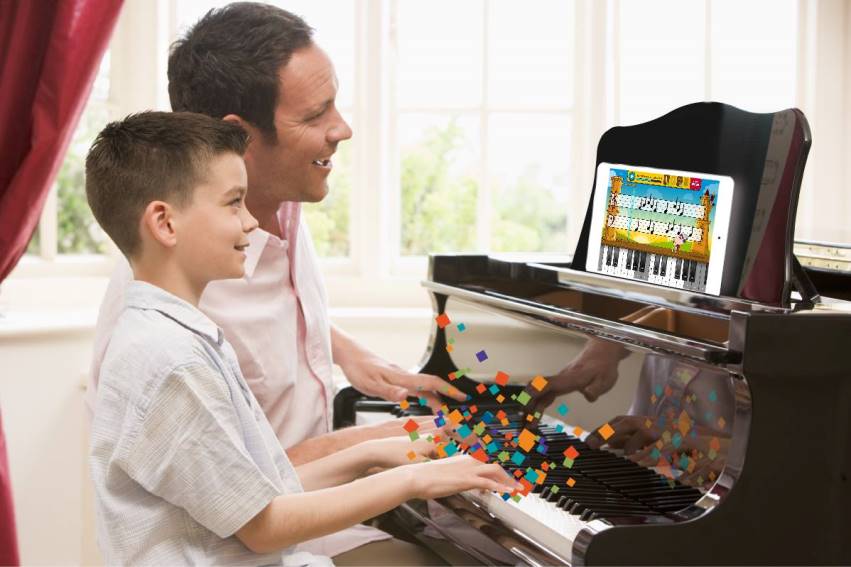 Founded by Roey Izkovsky, Yigal Kaminka, and Yuval Kaminka, JoyTunes has developed music learning software that teaches users how to play musical instruments. Users can learn how to play through mobile apps featuring interactive listening, gaming features, and other music learning methodologies. JoyTunes is valued at $1 billion after raising $50 million in a Series D round in June.
Claroty
Founded by Amir Zilberstein, Benny Porat, and Galina Antova, Claroty is a cybersecurity company that protects industrial control networks from cyber-attacks. "Claroty's technology addresses a high-stakes problem in enabling safe digital transformation, and we are eager to partner with the team in its journey to protect the critical infrastructure that is the foundation of the AI revolution," says ex-Mossad chief Yossi Cohen, who was tapped to become head of SoftBank's investment activities in Israel this summer. The company is currently valued at $1 billion after raising $400 million in a Series E round in December.
Sign up for our free weekly newsletter
Subscribe
Bringg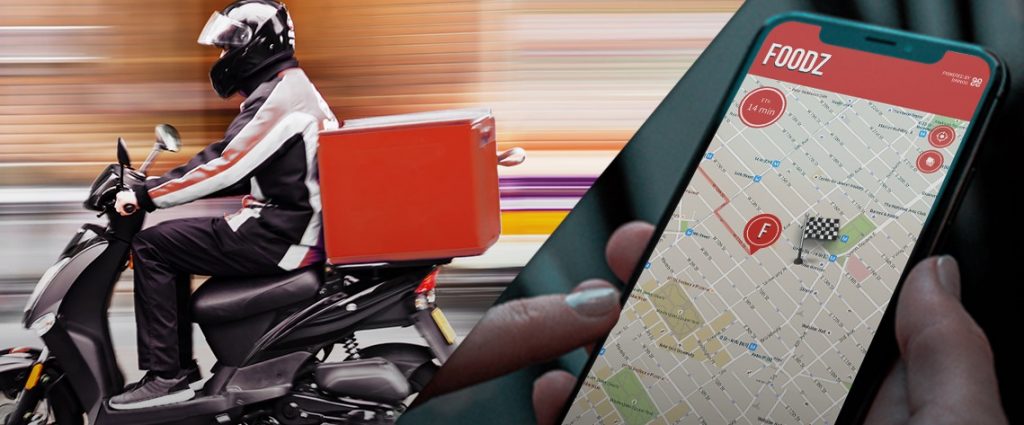 Founded by Lior Sion and Raanan Cohen, Bringg provides enterprises with an efficient management solution for complex delivery operations via a SaaS (software-as-a-service) platform that offers companies real-time capabilities for tracking and delivery logistics. The company said that over the past 18 months, demand for Bringg's platform exploded with 180 percent year-over-year new customer growth, particularly due to the COVID-19 pandemic. At the height of the crisis, Bringg launched a new, free service aimed at helping small- and medium-sized businesses (SMBs) quickly launch and scale delivery operations. The company is valued at $1 billion and raised $100 million in a Series E round in June.
NextSilicon
Founded by Elad Raz, NextSilicon provides a new approach to HPC architecture that drives the industry forward by solving its biggest, most fundamental problems. The company is valued at $1.5 billion and raised $12 million in a Series C round in June.
Verbit
Founded by Kobi Ben Tzvi, Eric Shellef, and Tom Livne, Verbit harnesses artificial and human intelligence to provide a smart transcription and captioning solution. The company's technology, built on adaptive algorithms, generates accurate speech-to-text files from video and audio. The company is valued at $2 billion after raising $150 million in a Series E round in November. Verbit's employee headcount has grown to 470, along with 35,000 freelancer transcribers and 600 professional captioners globally. Verbit also serves as the trusted captioning and transcription partner for over 2,000 customers across the media, education, corporate, legal, and government.
Exabeam
Founded by Domingo Mihovilovic, Nir Polak, and Sylvain Gil, Exabeam is a cybersecurity company that provides a cloud platform designed to simplify security operations. In 2019, the company acquired security startup SkyFormation, cementing itself in Israel. The company is valued at $2.4 billion and raised $200 million in a Series F round in June.
SpotOn
Founded by Doron Friedman, Matt Hyman, and Zach Hyman, SpotOn provides a mobile payment technology and management system for restaurants and small businesses. The company is valued at $3.15 billion and raised $300 million a Series E​​ round in September.
Sunbit
Founded by Arad Levertov, Ornit Dweck-Maizel, Tal Riesenfeld, and Tamir Hazan, Sunbit is a buy now, pay later solution for local service providers and retailers. The company is valued at $1.1 billion and raised $130 million in a Series D round in May. Sunbit plans to expand its merchant footprint to reach more retailers and service providers, online and offline with the new investment.
Honeybook
Founded by Dror Shimoni, Naama Alon, Oz Alon, and Shadiah Sigala, Honeybook is a business management platform creating tools to help creative entrepreneurs run their businesses on their own terms. The company is valued at $2.4 billion and raised $250 million in Series E round. Honeybook members have booked more than $1.8 billion on the platform in 2021 alone and their total bookings have now surpassed $5 billion. "The workforce of today is seeking greater autonomy over their careers, flexibility in the way they live their lives and fulfillment from the work they do–and that's what it means to be an independent," said HoneyBook CEO Oz Alon.
Deel
Founded by Alex Bouaziz, Ofer Simon, and Shuo Wang, Deel is a payroll and compliance platform for international employees and contractors. The company started as a four-person operation. It has now ballooned to more than 400 employees – nearly quadrupling its staff since its April valuation – as it seeks to make work more accessible for teams and businesses across the world. The company is valued at $5.5 billion and raised $425 million in a Series D round in October. Deel's customers include names like Coinbase, Intercom, and Shopify, and are represented by more than 150 countries.
Orca Security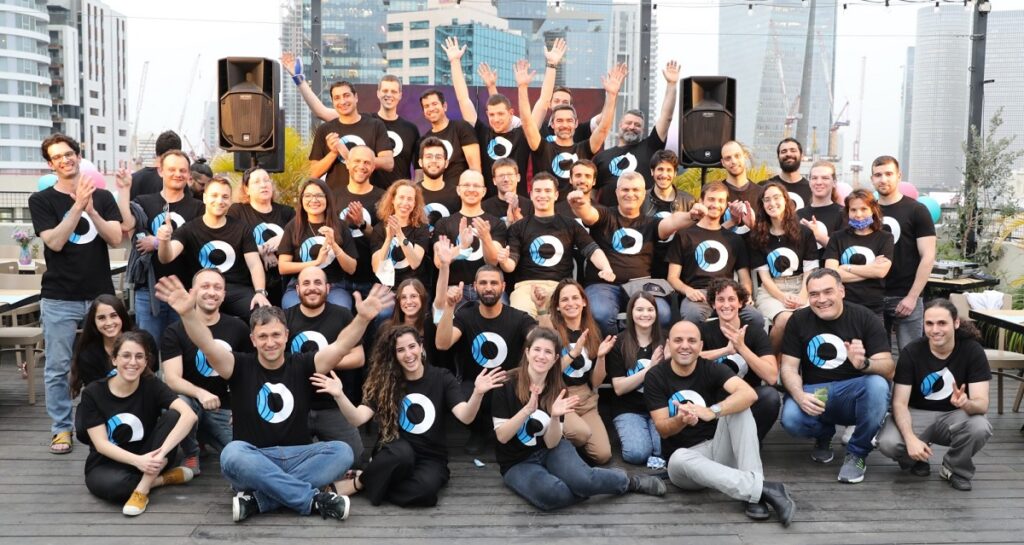 Orca Security was founded in 2019 by former Check Point Software CTO Avi Shua and former Check Point executive Gil Geron. The company says it created the first and only cloud security solution that can find vulnerabilities, malware, misconfigurations, leaked and weak passwords, lateral movement risk, and high-risk data without agents or per asset integrations, within minutes. "Customers are fed up with agent-based tools that claim run-time protection but de facto are little more than a gimmick, typically reach only a fraction of the environment, and don't provide the context security teams desperately need to prioritize critical alerts," said Orca Security's CEO and co-founder, Avi Shua. The company is valued at $1.8 billion and raised $190 million in a Series C round in October.
Wiz
Founded by Ami Luttwak, Assaf Rappaport, Roy Reznik, and Yinon Costica, Wiz is a cybersecurity company that allows companies to find security issues in public cloud infrastructure. Just 18 months after it first launched, the company is currently valued at $6 billion and raised $250 million in a Series C round in October, but it was in May that the company was first valued at $1.8 billion when it raised $120 million in a Series B round. "Wiz's growth in the enterprise market is astounding. When you have a proven leadership team like this that's built a game-changing product, you bet big. Wiz is building security technology the world needs," said Jeff Horing, Insight Partners co-founder and managing director.
Yotpo
Founded by ​​Omri Cohen and Tomer Tagrin, Yotpo is an e-commerce marketing platform that helps brands accelerate their direct-to-consumer growth. The company is valued at $1.4 billion and raised $230 million in a Series F round in March. Then e-commerce giant Shopify invested $30 million into the company in September. Yotpo works with brands such as Patagonia, Steve Madden, and GoPro to collect customer-generated content including reviews, ratings, photos, and Q&A to build brand awareness, better customer experiences, and strong brand-customer relationships.
Aqua Security
Founded by Amir Jerbi and Dror Davidoff, Aqua Security is a software company providing cloud-native security technology. The company is valued at $1 billion after raising $135 million in a Series E round in March.
SEE ALSO: 10 Israeli-Founded Companies Reach Unicorn Status In 1st Quarter of 2021
Papaya Global
Founded by Eynat Guez, Ofer Herman, and Ruben Drong, Papaya Global provides a cloud-based HR and payroll platform for global workforce management. A member of Wired's top 10 hottest Israeli startups, Papaya raised $250 million in a Series D round in September, more than tripling its valuation to $3.7 billion – just six months after securing $100 million in a Series C funding.
Axonius
Founded by Avidor Bartov, Dean Sysman, and Ofri Shur, Axonius is an asset inventory management platform that focuses on cybersecurity solutions and policies. The company's clients include The New York Times and Schneider Electric, as well as a "handful" of companies in the Fortune 500, according to TechCrunch. The company is valued at $1.2 billion and raised $100 million in their Series D on Mar 1, 2021.
Earnix
Founded by Sammy Krikler and Yoni Cheifetz, Earnix is an analytical enterprise platform for pricing analytics and optimization used by insurance and retail banking organizations. The company is valued at $1 billion and raised $75 million in February. The new funding will "fuel Earnix's global expansion into new market segments and regions, increase investment in product innovation, rapidly accelerate hiring and support M&A activities to further anticipate the needs of a rapidly changing market," the company said in a statement.
OwnBackup
Founded by Ariel Berkman, Daniel Gershuni, Eran Cohen, Ori Yankelev, and Sam Gutmann, OwnBackup recovers lost and corrupted data caused by human errors, malicious intent, integration errors, and rogue applications. Today, it works with over 4,000 organizations such as the Make-A-Wish Foundation, Medtronic, the Navy Federal Credit Union, the Singapore Economic Development Board, and the University of Miami. The company is valued at $3.3 billion and raised $240 million in a Series E round in August.
Drivenets
Founded by Hillel Kobrinsky and Ido Susan, Drivenets provides backup and recovery solutions for companies that use Salesforce. The company is valued at $1 billion and raised $208 million in a Series B round in January. Drivenets aims to revolutionize the telecom industry by helping Communications Service Providers (CSPs) handle increased demand while remaining profitable through building agile networks and detaching growth from cost. DriveNet's flagship product, Network Cloud, is a cloud-native software "that turns the physical network into a shared resource supporting multiple services. The software runs on standard white boxes built by ODM (original design manufacturer) partners like UfiSpace and is based on the Jericho2 chipset from Broadcom.
K Health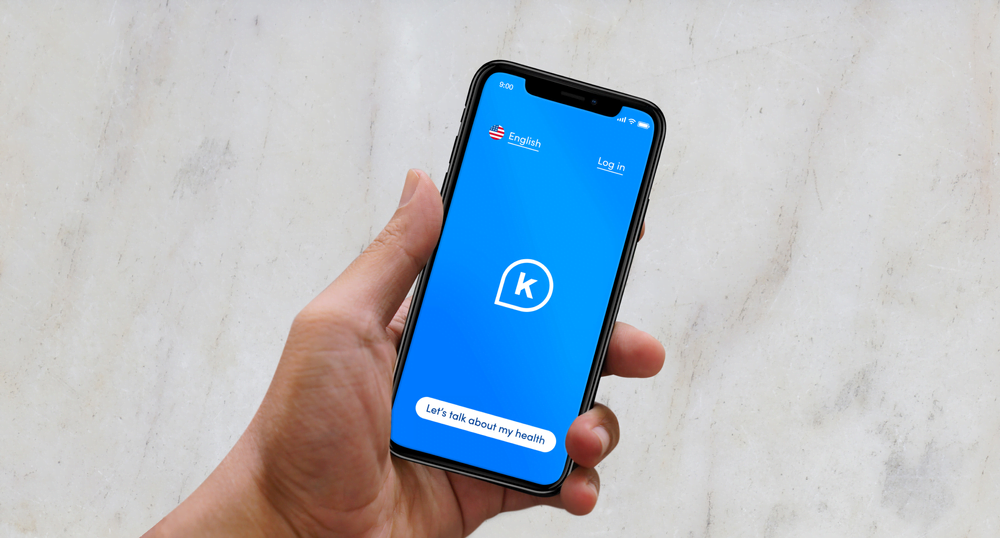 Founded by Adam Singolda, Allon Bloch, Israel Roth, and Ran Shaul, K Health is a data-driven digital primary care system that uses AI to deliver personalized primary care. The company is valued at $1.5 billion and raised $132 million in their Series E on Jan 19, 2021. This year, they partnered with Gal Gadot, world-renowned actress and producer, and producer Jaron Varsano to help millions across the U.S. access affordable remote doctors and free accurate healthcare information. "We've gotten to know K Health and love how the technology empowers people to instantly compare their symptoms to millions of others and text with a doctor for fast treatment or peace of mind," Gadot said in a statement.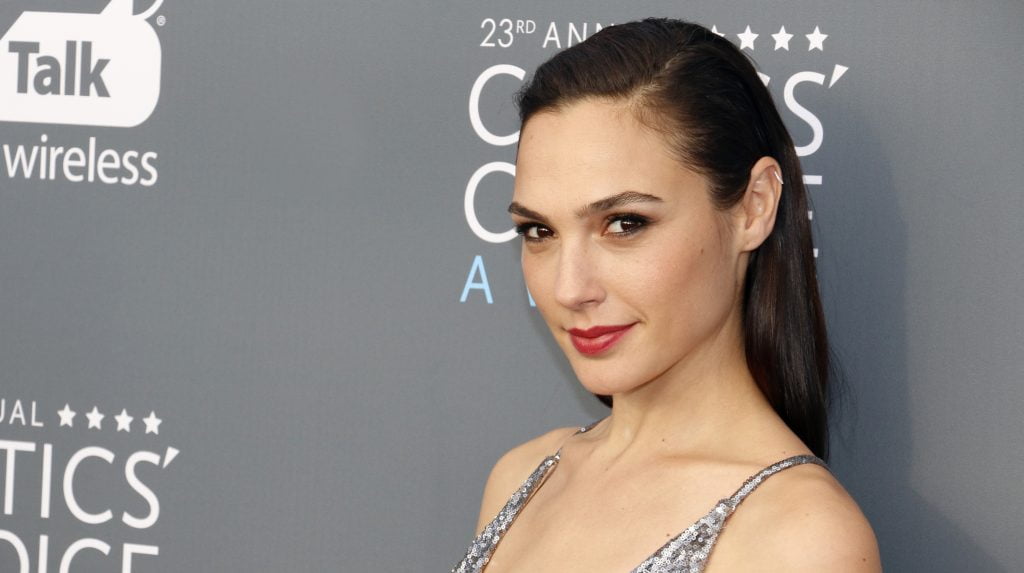 Melio
Founded by Ilan Atias, Matan Bar, and Ziv Paz and a leader in the Israeli fintech boom, Melio gives small businesses a way to digitally manage their business-to-business payments and receivables. The company is valued at $4 billion and raised $250 million in a Series D round in September. Melio has grown its monthly processing volumes by some 5000 percent in the previous 18 months. Its CEO and co-founder Matan Bar admitted that "2021 has been a year of rapid growth for Melio. We found ourselves in a fortunate position to support small businesses more than ever before, helping them digitize their vendor payment operations, saving them valuable time, and maximizing their cash flow."
Dremio
Founded by Founders Jacques Nadeau and Tomer Shiran, Dremio is a data lake engine that offers tools to help streamline and curate data. The Israeli-founded company, based in California, is valued at $1 billion and raised $135 million in a Series D in January to become one of Israel's first unicorns of 2021.
Celsius Network
Founded by Alex Mashinsky, Nuke Goldstein, and S. Daniel Leon, Celsius Network is a blockchain-based lending platform that is accessible through a free mobile app. The company is valued at $3 billion and raised $400 million in a Series B round in November.
Hibob
Founded by Israel David and Ronni Zehavi, Hibob offers a mission-critical, cloud-based human resources platform that allows companies to streamline HR processes and engage top talent. The company is valued at $1.7 billion and raised $150 million in a Series C round in October. The company's clients include companies such as Happy Socks, Fiverr, and IronSource. The platform also integrates with Slack, Microsoft Teams, and Mercer. "There is a paradigm shift in the way people work, and HR is shifting from a system of records and resources to a way to manage relationships and productivity," said Hibob CEO and cofounder Ronni Zehavi, according to Venture Beat.
Hailo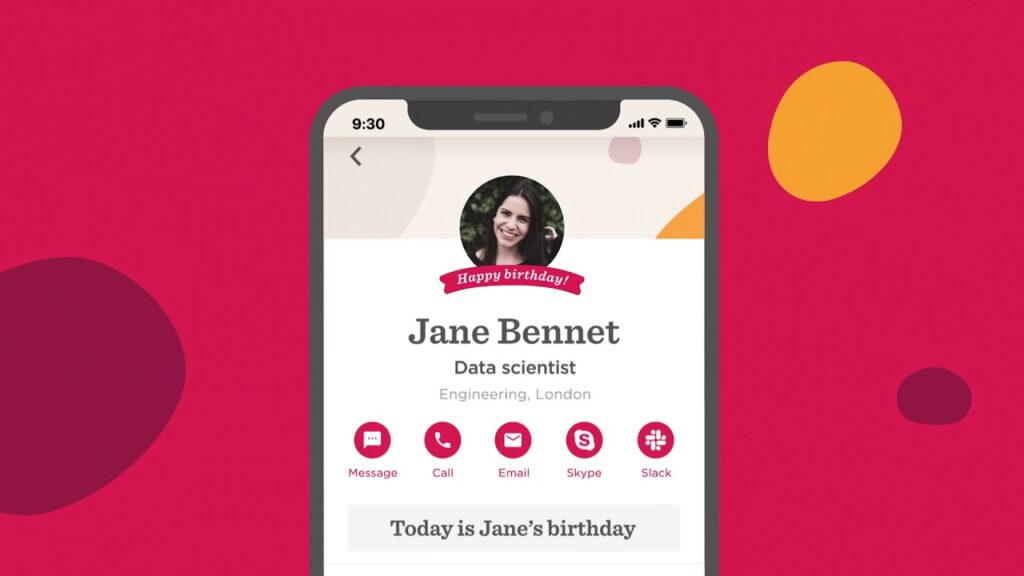 Founded by Avi Baum, Hadar Zeitlin, and Orr Danon, Hailo is a developer of a specialized deep learning processor that delivers the performance of a data center-class computer to edge devices. The company is valued at $1.1 billion and raised $136 million in a Series C round in October. The funding will be used to address surging interest in the Hailo-8 AI Processor for edge devices, allowing the company to further develop its next-generation products and expand into both new and existing global markets. "Hailo's deep learning chip is a real gamechanger in industries such as automotive, industry 4.0, robotics, smart cities, and many more," Hailo chairman Zohar Zisapel said in March 2020.
Noname Security
Founded by Oz Golan and Shay Levi, Noname Security said it isthe first API security company to achieve unicorn status. The company is valued at $1 billion and raised $135 million in a Series C round in December. The funding comes six months after the company's Series B funding, which raised $60 million led by Insight Partners. Noname Security has raised $220 million in total financing to date just one year out of stealth, which the company said made it one of the fastest-growing cybersecurity companies ever.
Related posts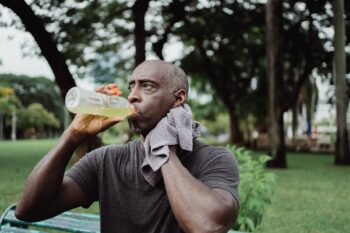 Startup Helping You Get Heart Healthy By Measuring Your Sweat
December 04, 2023