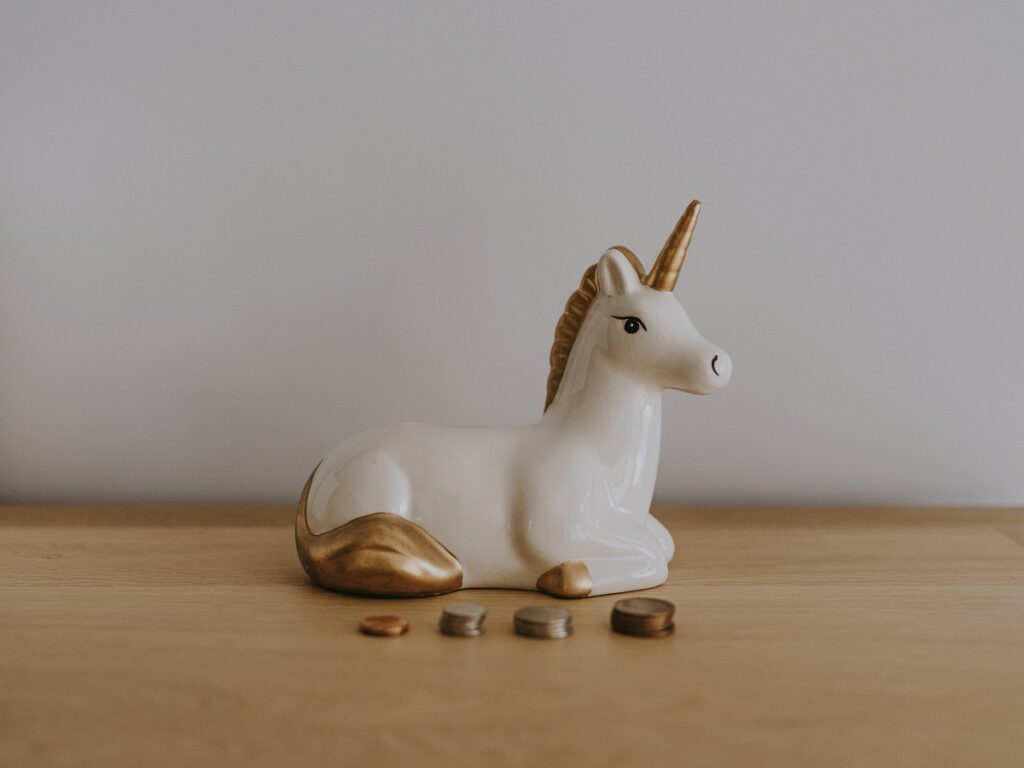 Israel's "Startup Nation" bona fides have been firmly established over the past decade. With a population of approximately nine million and home to some 6,500 startups, Israel has the largest number of startups per capita in the world.
In the past five years or so, there's been a marked shift toward a "Scale-Up Nation" moniker, corresponding with larger-scale investments in companies pursuing growth and the proliferation of "unicorns" – privately-held companies that reach a valuation of $1 billion or more.
SEE ALSO: Another Record: Israeli Companies Raised Over $5B In Funding In Q1 2021
The term "unicorn" to define such companies was first coined by venture capitalist Aileen Lee in 2013. Originally used to portray the rarity of such companies, there are over 600 unicorns globally, including more than 60 that have been founded by Israelis.
In fact, 10 Israeli-founded, private companies have joined the unicorn club since January 2021 alone, cementing Israel's place as a force in the world of technology in both relative and absolute terms. For reference, 16 Israeli-founded companies became unicorns in all of 2020, and 12 joined the unicorn club in 2019.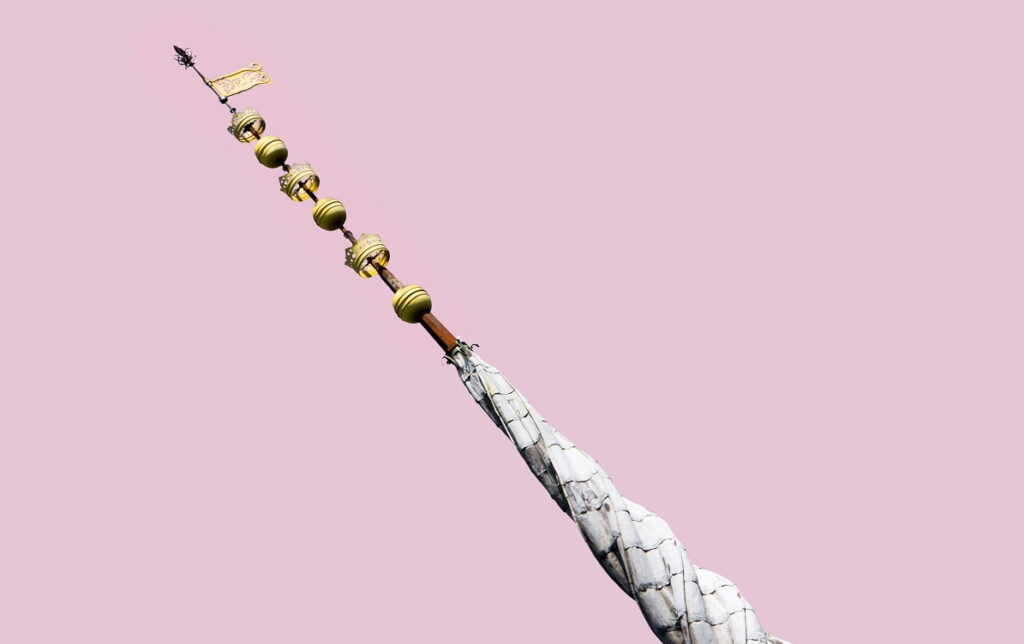 In addition, unicorns aside, Israeli companies are drawing record investments and growing at impressive speeds, with multiple firms successfully raising funding rounds of over $100 million (dubbed mega-rounds) at a time. In a single day this month, one Israeli company – retail data firm Trax – raised over half a billion dollars. Another company, insurtech outfit Next Insurance, doubled its valuation to $4 billion in six months, raising two rounds of $250 million in six months.
Yet another company, Melio, became valued at over $1 billion in just three years after raising over $250 million in two rounds in six months to fuel its digital payments platform. And cloud security startup Wiz shot to unicorn status in just over a year, securing two founding rounds of over $100 in three months.
SEE ALSO: On Yom Ha'atzmaut, A Look At Israel's Innovation Contributions To The World
There's also been a boom this year in companies pursuing mergers through blank-check SPACs (special purpose acquisition company) to bypass traditional IPOs and go public at skyrocketing valuations. These include Taboola ($2.6 billion), Innoviz ($1.4 billion valuation), eToro ($10.4 billion valuation), WeWork ($9 billion valuation), Hippo Insurance ($5 billion), Cellebrite ($2.4 billion), Payoneer ($3.3 billion valuation), REE automotive ($3.1 billion valuation), ironSource ($11.1 billion valuation), Otonomo ($1.4 billion valuation), Arbe Robotics ($722 million), TalkSpace ($1.4 billion), and Valens.
In honor of Israel's 73rd Independence Day, NoCamels compiled a list of some of Israel's most successful and prominent enterprises, highlighting the country's booming and ever-growing high-tech sector. We're starting with which companies became unicorns in the first quarter of 2021 (Q1 2021), and moving onto which companies pursued or are pursuing SPAC mergers.
Unicorns – 10 Israeli companies join $1B club in Q1 2021
DriveNets
In January, Ra'anana-based Israeli telecommunications startup DriveNets announced the completion of a $208 Series B funding round at a valuation of more than $1 billion.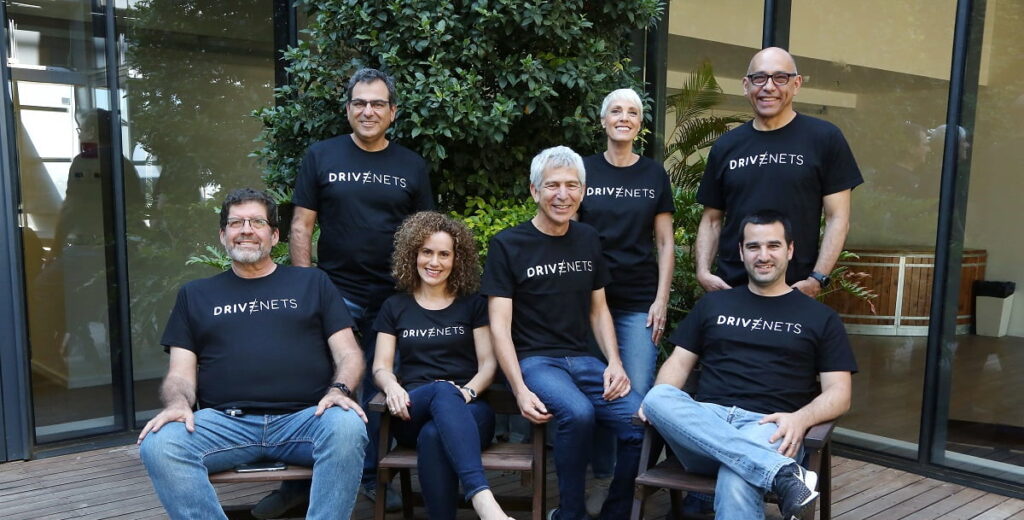 Founded in 2015, DriveNets aims to revolutionize the telecom industry by helping Communications Service Providers (CSPs) handle increased demand while remaining profitable through building agile networks and detaching growth from cost. DriveNet's flagship product, Network Cloud, is a cloud-native software "that turns the physical network into a shared resource supporting multiple services."
DriveNets emerged from stealth mode in 2019 and works with service providers and cloud infrastructure services worldwide.
OwnBackup
Cloud services and recovery company OwnBackup raised $167.5 million at a $1.4 billion valuation in January. Founded in 2012, OwnBackup recovers lost and corrupted data caused by human errors, malicious intent, integration errors and rogue applications.
The company is the top-ranked backup and restore ISV on the Salesforce.com AppExchange and was selected as a Gartner 2015 "Cool Vendor" in Business Continuity and IT Disaster Recovery.
K Health
January 2021 was a big month for unicorns and K Health, the Israeli AI-powered telemedicine health platform, joined the club at that time, announcing a $132 million Series E round at a valuation of $1.4 billion.

Founded in 2016 by former Wix CEO Allon Bloch, K Health leverages AI and anonymized reports to diagnose health issues. The free app relies on a unique database that includes physician notes, lab results, treatments, medical histories and prescriptions to provide accurate, data-driven information about a user's symptoms and health. The data was collected by Maccabi, Israel's second-largest HMO, over a 20-year period.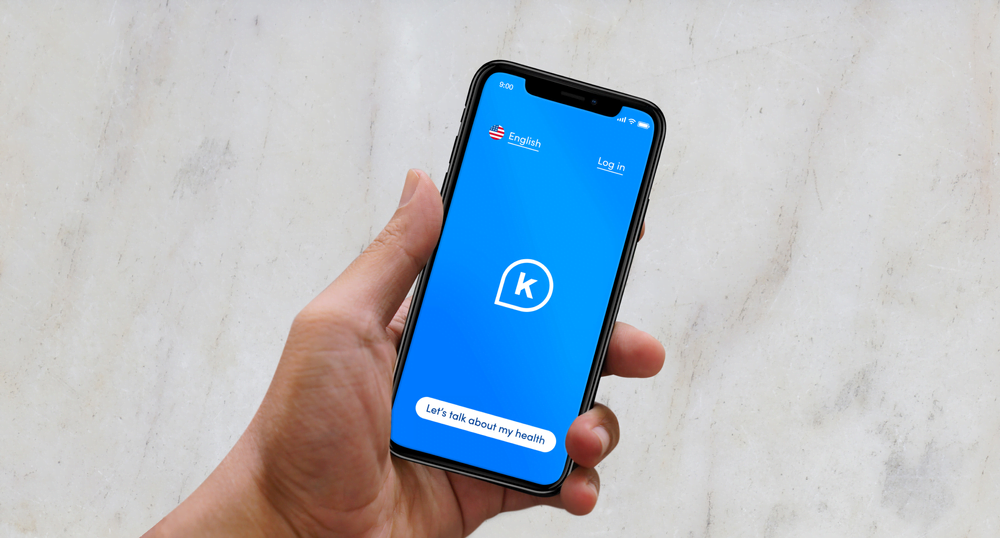 Melio
Israeli fintech startup Melio, the developer of a digital payment platform focused on US small and medium businesses, raised $110 million in funding, the company announced in January, sending its valuation soaring to $1.335 billion in just three years since it was established.
Melio offers easy account payables services, simplifying the paperwork process for small businesses, and allowing them to pay vendors with credit or debit cards.
Using the Melio platform, clients add invoice details for a vendor manually and they can then manage and schedule payments using their method of choice.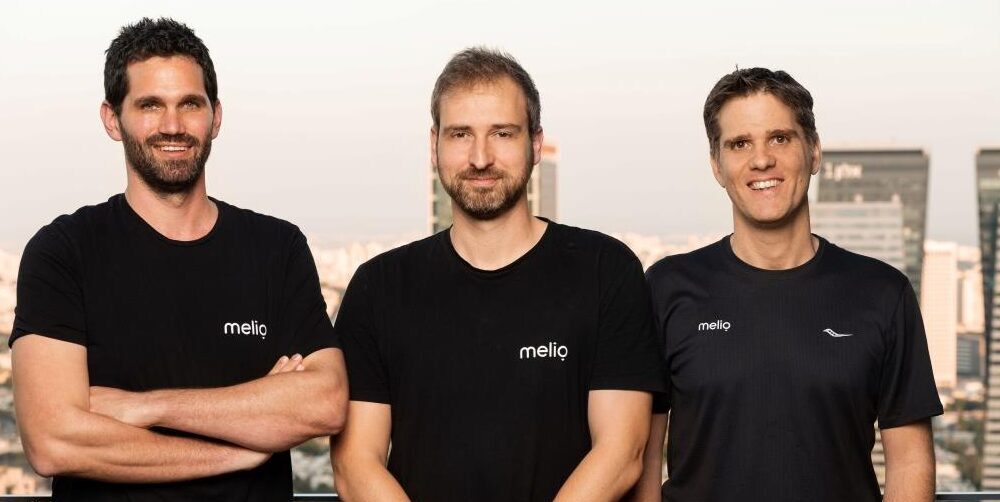 Yotpo
In March 2021, Yotpo, a leading eCommerce and content marketing platform that helps retail brands generate online revenue growth, announced the closure of a $230 million Series F funding round at a valuation of $1.4 billion.
Yotpo works with brands such as Patagonia, Steve Madden, and GoPro to collect customer-generated content including reviews, ratings, photos, and Q&A to build brand awareness, better customer experiences, and strong brand-customer relationships. The platform provides marketers with a unique set of customer behavior data and predictive analytics, and integrates with other tools such as Shopify, and Salesforce. In recent years, Yotpo added loyalty, referrals, and SMS marketing to its offerings through a series of acquisitions (Swell Rewards in 2018 and SMSbump in 2020).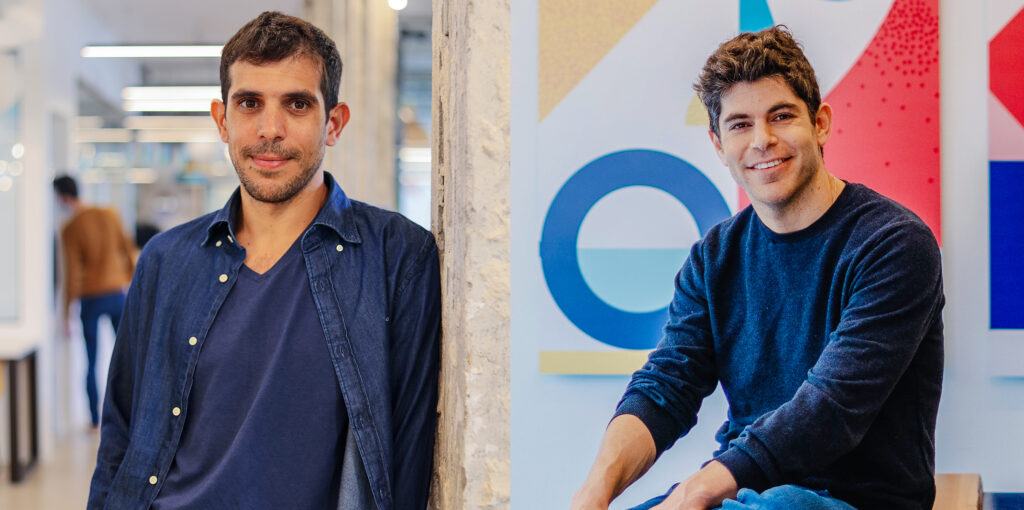 Orca Security
Also in March, Israeli cybersecurity company Orca Security raised $210 million in a Series C round led by CapitalG (formerly Google Capital), the independent growth fund by Alphabet (Google's parent company), and Redpoint Ventures. This drove Orca's valuation to $1.2 billion.
Orca Security was founded in 2019 by former Check Point Software CTO Avi Shua and former Check Point executive Gil Geron. The startup says it created the first and only cloud security solution that can find vulnerabilities, malware, misconfigurations, leaked and weak passwords, lateral movement risk, and high-risk data without agents or per asset integrations, within minutes.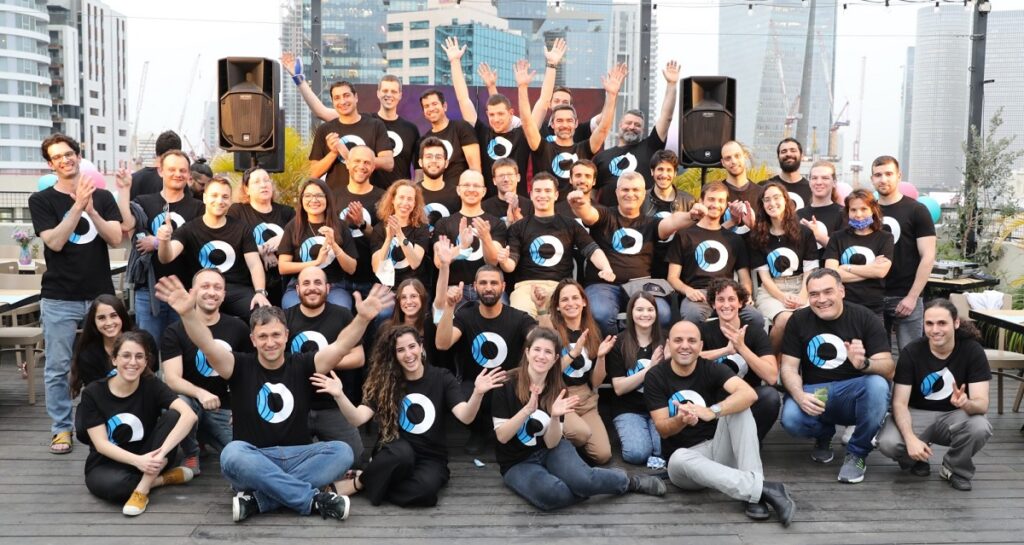 Aqua Security
Aqua Security announced a $135 million Series E financing round in March 2021 at a valuation of over $1 billion. Founded in 2015, Aqua Security offers a cloud-native security solution that covers the full life cycle of products from development to production.
Axonius
Axonius, a cybersecurity asset management platform company with offices in Tel Aviv and New York, raised $100 million in a Series D round in March that valued the company at $1.2 billion). The company's backers include Lightspeed Venture Partners, OpenView, Bessemer Venture Partners, YL Ventures, and Vertex Ventures.
The company says it gives organizations a comprehensive asset inventory, uncovers security solution coverage gaps, and automatically validates and enforces security policies. Customers include the New York Times, AB InBev, Landmark Health, and AppsFlyer, among others.
In February, Axonius reported that soaring worldwide customer demand drove a 215 percent increase in year-over-year annual recurring revenue.
Axonius was founded in 2017 by Dean Sysman, Avidor Bartov, and Ofri Shur.
Wiz
Just three months after emerging from stealth mode and raising $100 million, Israeli startup Wiz closed on a second funding round of $130 million in March 2021 at a company valuation of $1.7 billion.
Wiz was founded in January 2020 by Assaf Rappaport, the former general manager of R&D at Microsoft Israel, Yinon Costica, Ami Luttwak, and Roy Reznik, the same team that founded cloud security firm Adallom (sold to Microsoft in 2015) and Microsoft's Cloud Security Group.
SEE ALSO: 13 Cool, Random Things To Know About Israel On Its 73rd Independence Day
The startup was set up to help companies secure their cloud infrastructure at scale through a contextual risk assessment and clear action plan. Wiz says its unique architecture allows for seamless scanning of a given organization's entire cloud environment across all compute types and cloud services for vulnerabilities, configuration, network, and identity issues without agents or sidecars.
Papaya Global
Papaya Global, a Tel Aviv cloud-based payroll and payment management platform, raised $100 million in a Series C funding round, the company announced in March, bringing its valuation to over $1 billion.
Papaya Global was founded by Eynat Guez, Ruben Drong, and Ofer Herman in 2016 with a vision to reinvent the global payroll, payment, and HR industries. The company offers an automated, cloud-based SaaS platform that provides a comprehensive solution – from onboarding to ongoing management and cross-border payments – and that meets privacy standards and security regulations (GDPR, ISO, SOC).
Papaya says its services are used in over 140 countries.
The SPAC boom – 13 Israeli companies seek public listing so far in 2021
More Israeli companies are looking to list publicly via SPAC mergers than ever before – and, by our count, at least 13 have announced definitive agreements to do so in the first few months of 2021. (For a good explainer on SPACs, see here; for a journey into how SPACs make sense in the Israeli context, see here).
Taboola
In January, Israeli content recommendation company Taboola announced that it would go public on the NYSE at a $2.6 billion valuation under the new symbol TBLA, following a merger with ION Acquisition Corp, a special-purpose acquisition company. Taboola had previously planned to merge with Outbrain, also an Israeli content platform, but the deal fell through reportedly due to market changes brought on by the COVID-19 pandemic.
Sign up for our free weekly newsletter
Subscribe
Taboola was founded in 2007 with headquarters in New York and is headed by CEO Adam Singolda. As a content discovery and advertising platform, Taboola partners with publishers such as CNBC, The Daily Mail and USA Today among over 9,000 digital properties to drive audience monetization and engagement through the respective sites' own editorial content as well as recommendations paid by advertisers.
Taboola says its platform provides over 1 trillion recommendations a month to approximately 500 million daily users.
Payoneer
Israeli-founded online payments startup Payoneer signed a deal in February to become a publicly-traded company by merging with FTAC Olympus Acquisition Corp., a SPAC backed by banking entrepreneur Betsy Cohen.
The deal assigns Payoneer implied estimated value of about $3.3 billion.
TalkSpace
In January, the New York-based, Israeli-founded Talkspace, a company that connects patients with licensed therapists and counseling services through an online platform, announced a SPAC merger with Hudson Executive Capital LP at a valuation of $1.4 billion.
The combined company will operate as Talkspace and intends to list on the Nasdaq under the symbol TALK. The transaction is expected to close later this year.
Talkspace was founded in 2012 by Israeli husband-and-wife team Oren and Roni Frank.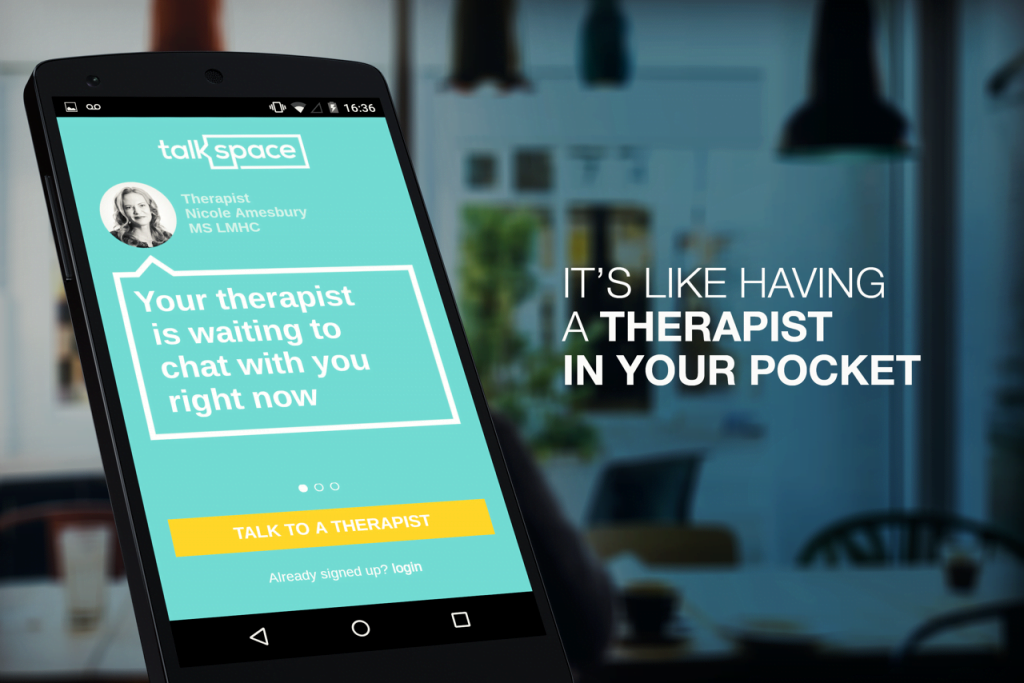 Otonomo
Also in February, Otonomo, the cloud-based software startup that helps companies capture and monetize connected car data, indicated that it was headed to the public market (Nasdaq).
The Israeli-based startup agreed to merge with special purpose acquisition company Software AcquisitionGroup Inc. II with a valuation of $1.4 billion.
REE Automotive
Israeli e-mobility company REE Automotive signed a merger agreement in February with 10X Capital Venture Acquisition Corp. to list on the Nasdaq under the new ticker symbol REE upon closing. The deal assigned REE an approximate valuation of $3.1 billion.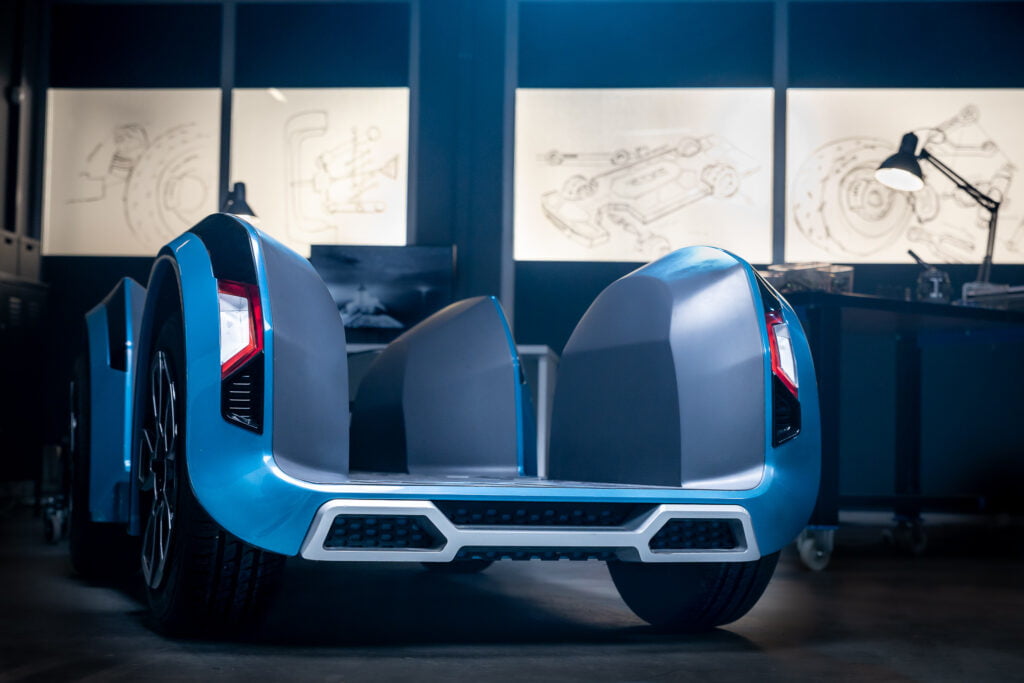 REE emerged from stealth mode in July 2019 after six years in development to introduce its unprecedented approach to vehicles specifically for the electric vehicle (EV) market. The company developed an entirely flat and modular platform in which the motor, steering, suspension, drivetrain, sensing, brakes, thermal systems, and electronics are all integrated into the vehicle's wheels.
The flat design offers customers the freedom to place any shape or size of body design on top, the company has said.
eToro
Social trading company eToro announced its intention in March to go public through a merger with FinTech Acquisition Corp V that values the Israeli company at a whopping $10.4 billion. The deal is backed by Betsy Cohen with investment from SoftBank's Vision Fund 2
Founded in 2006, eToro competes with Robinhood and offers one of the world's most popular stock-buying apps with more than 13 million users in over 100 countries.
ironSource
Israeli app-monetization company ironSource said last month that it would merge with Thoma Bravo Advantage at a valuation of approximately $11.1 billion. The planned deal, which will yield $2.3 billion for the company and its investors, would be "the biggest [such] transaction ever in Israel."
Founded in 2012, ironSource helps developers build their apps into successful, scalable businesses that engage users and monetize content.
The company is headquartered in Tel Aviv.
WeWork
WeWork announced late last month that it would go public via a SPAC merger with California-based BowX Acquisition Corp in a deal that values the shared working space company at approximately $9 billion.
The deal marks a sharp drop from the $47 billion the company was valued at in 2019 just before an ill-fated IPO that sent it into a tailspin amid allegations of misbehavior and self-dealings on the part of WeWork co-founder, Israeli entrepreneur Adam Neumann.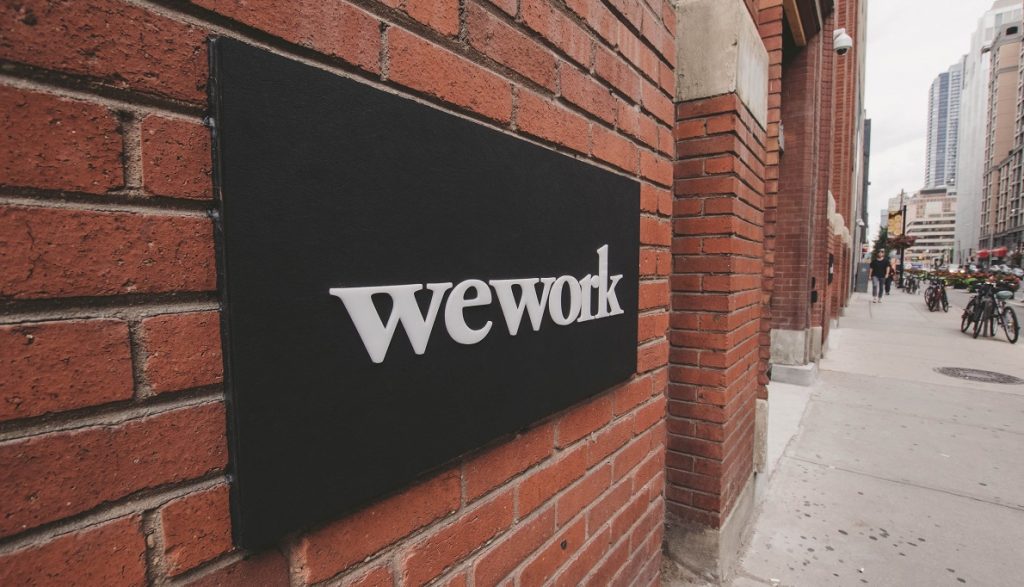 Founded in 2010, WeWork designs and builds physical and virtual shared spaces and office services for entrepreneurs and companies.
WeWork currently has 851 locations in 152 cities, totaling more than one million workstations where enterprise companies make up more than 50 percent of memberships. Going forward, WeWork said it intends to expand beyond its core business through its On Demand, All Access, and Platform offerings, enabling users to choose when, where, and how they work through the WeWork mobile app.
Hippo Insurance
Hippo Insurance announced a definitive agreement in early March to merge with Reinvent Technology Partners Z, a SPAC on the NYSE, at a company valuation of $5 billion.
Hippo was founded in January 2015 by Israeli-born CEO Assaf Wand, and CTO Eyal Navon, and is based in Palo Alto, California. It made its debut in the insurance marketplace in April 2017 and now offers homeowners' insurance in 36 states.
The company's policies are built on public data sets from municipal building records, and satellite imagery of physical property characteristics, promising clients a user experience that lasts just a few minutes. It also allows customers to save up to 25 percent on premiums, and obtain smarter coverage for household goods like appliances and consumer electronics. In addition to insurance, Hippo also provides complimentary smart home devices to clients to protect homeowners against water leaks, fire damage and break-ins.
Hippo last raised $150 million in a Series E round in July at a valuation of $1.5 billion at the time.
Arbe Robotics
Arbe Robotics, the real-time 4D imaging radar chipset provider for ADAS (advanced driver-assistance systems), entered into an agreement last month to merge with Industrial Tech Acquisitions and to list on the Nasdaq under the new ticker symbol ARBE. The deal assigns Arbe an approximate value of $722 million.
Founded in 2015 by Kobi Marenko, Noam Arkind and Oz Fixman, Arbe Robotics' 4D imaging technology provides Advanced driver-assistance systems (ADAS), level 4, and 5 fully autonomous cars with high-resolution imaging radar that enables them to "see" the environment in any weather and lighting condition; in essence the future car's "eyes and brain."
Innoviz
Innoviz Technologies, the Israeli provider of solid-state LiDAR sensors and perception software, announced this month that it completed its merger with Texas-based special purpose acquisition company Collective Growth Corporation and will begin trading under the ticker symbols INVZ and INVZW at a valuation of $1.4 billion.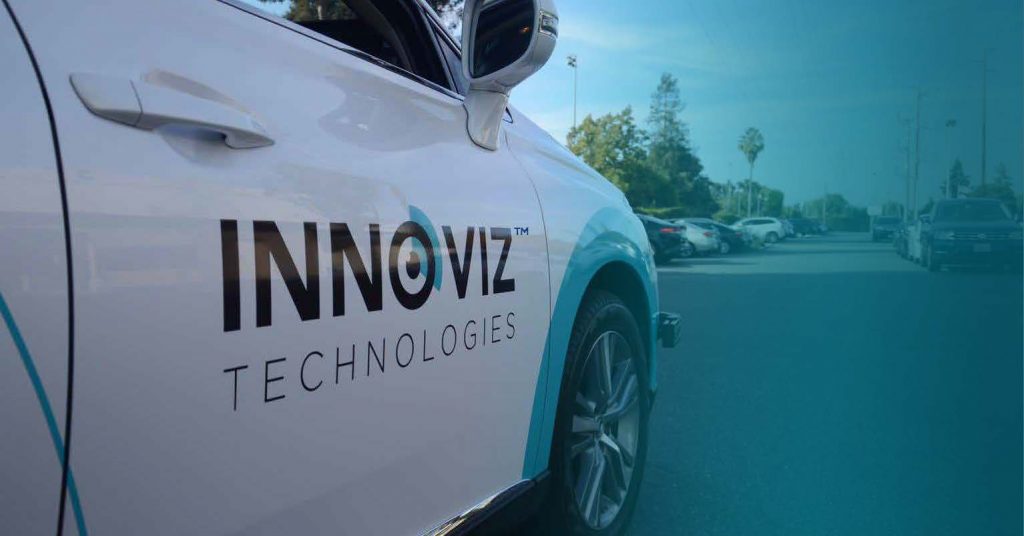 Founded in 2016 by Omer Keilaf, Oren Rosenzweig, Oren Buskila, and Amit Steinberg, Innoviz has become a leading provider of LiDAR sensing solutions for mass commercialization of autonomous vehicles, developing technology that generates a precise and constantly updating 3D map of a car's surroundings. Innoviz's partners and clients include BMW Group, Magna International, HARMAN, Aptiv and HiRain.
Cellebrite
Israeli digital intelligence firm Cellebrite announced last week that it entered into a definitive agreement with San Francisco-based SPAC TWC Tech Holdings II Corp to go public on the Nasdaq at a valuation of approximately $2.4 billion post-merger. The company will trade under the new ticker symbol CLBT.
Founded in 1999, Cellebrite offers digital intelligence and forensics solutions for law enforcement agencies, government authorities, and enterprises, to help accelerate investigations. Cellebrite says its solutions have been purchased by 6,700 public safety agencies and private sector enterprises in over 140 countries, playing a part in millions of investigations globally.
Valens
Israeli chipmaker Valens is reportedly in talks to go public via SPAC merger with PTK Acquisition Corp in a deal that is set to value the combined company at between $1 billion and $1.2 billion, Bloomberg reported this weekend.
The company develops chips that address the challenges of the connected car, including the increasing amount of bandwidth and wiring necessary to cater to infotainment and Advanced Driver Assistance Systems needs.
Valens was founded in 2006 by Dror Jerushalmi, Massad Eyal, Eyran Lida, Gaby Gur Cohen, Nadav Banet, and Alon Benzaray. It's based in Hod Hasharon.
NOTE: On April 20, 2021, we updated this article to include Axonius among companies that reached unicorn status in 2021. We also updated the list of companies pursuing SPACs in 2021 to include TalkSpace.
Related posts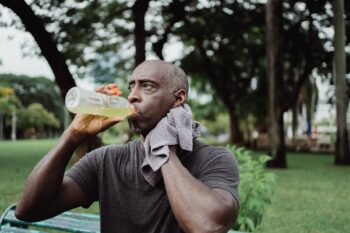 Startup Helping You Get Heart Healthy By Measuring Your Sweat
December 04, 2023