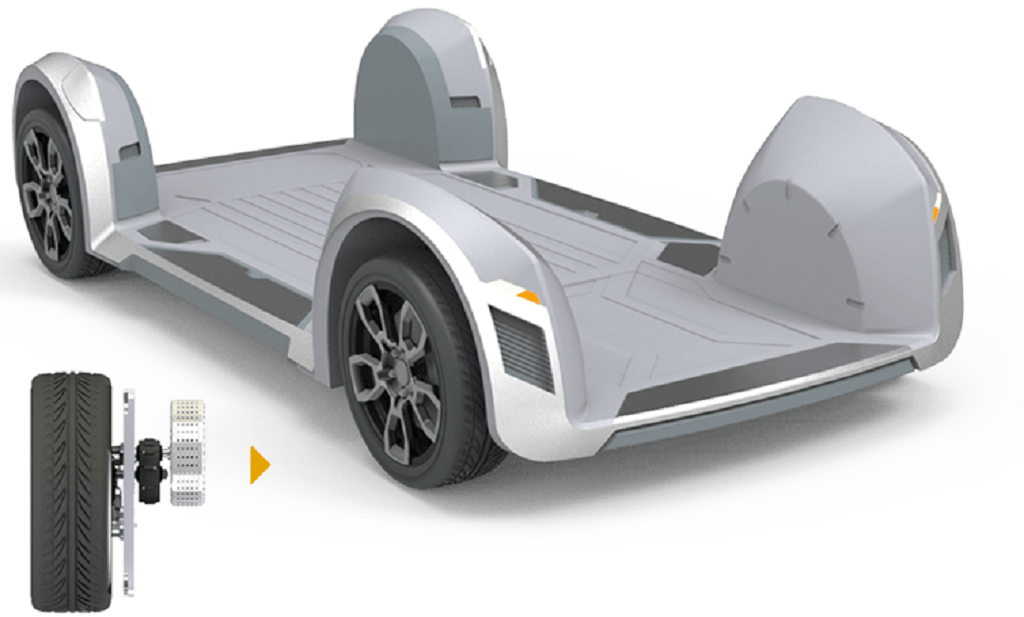 Cars have come a long way since they first emerged at the dawn of the 20th century. The first "modern motorcar" was the 1901 Mercedes, which could reach a peak speed of 53 miles (85 km/h) per hour. In 1908, American automaker Ford introduced the Ford Model T, the first affordable automobile credited with revolutionizing modern transportation.
The automobile granted individuals greater independence and mobility and spurred the growth of outdoor recreation, tourism, and construction. Although car ownership is virtually universal in the developed world today, the automotive industry is anything but static – autonomous vehicles, electric and hybrid cars, electrification of infrastructure, connected cars, and shared transport are all megatrends now remaking the auto industry.

Israel is a leading player in the transforming auto industry, with some 500 startups and companies in the auto tech arena. These companies' efforts range from detecting sleepy drivers to creating digital cockpits, developing electrified infrastructure that can charge electric vehicles while in full motion over smart roads, intelligent transport systems, vehicle cybersecurity, and satellite navigation technologies.
SEE ALSO: Meet The Top Israeli Startups Protecting Cars From Cyber Attacks
Tel Aviv-based company REE has emerged from stealth mode this month after six years of development to introduce its unprecedented approach to vehicle design and functions, specifically for the electric vehicle (EV) market. This market, which includes both hybrid and electric battery-operated vehicles, is especially promising but still relatively small with just over two million units sold in 2018. The two main challenges it faces are cost and logistics. Battery packs are cumbersome and expensive, even as costs are falling, and charging infrastructure requires major investment.
REE sought to flip the script on these gaps and developed an entirely flat and modular platform in which the motor, steering, suspension, drivetrain, sensing, brakes, thermal systems, and electronics are all integrated into the vehicle's wheels. All components previously found under the hood of the car would now be incorporated into the vehicle base, and the inner wheel space would contain electric motors and a miniature gearbox, with REE's design.
The goal, REE said in a statement this month, was to "fundamentally change[s] the way electric vehicles are built to power widespread vehicle electrification."

This design is a crucial addition to the electric and autonomous vehicle revolution and can be adapted to the use of SUVs, trucks and personal and shared vehicle models.
REE says the design's low center of gravity maximizes efficiency and supports agility and stability and the integrated wheel offers manufacturers freedom for body configurations. The flat platform would reduce the weight of the vehicle by 33 percent, allowing for a higher load per ride while also freeing up space by 67 percent, reducing costs and increasing efficiency, according to the company.

REE co-founder and CEO Daniel Barel told Interesting Engineering in an exclusive interview this month ahead of the launch that "the single biggest expenditure for an OEM [original equipment manufacturer] auto manufacturer is the platform…it costs billions, it takes years, and each OEM has between two and six platforms at any given moment, and two or three in development. We went in and said 'what if you might need only one? That might be worth something."
In a company statement, Barel said that "the concepts of the past are limited and restrict the ability of the automotive industry to realize the electric and autonomous reality they are striving for. Until now, the industry has operated by making incremental improvements on the traditional design of the automotive vehicle. "
Sign up for our free weekly newsletter
Subscribe
REE's product is based on four pillars: modularity, which enables the platform's essentially limitless possibilities, a small footprint, providing flexible access, energy-efficiency, maximizing battery charge, and lightweighting, allowing for better fuel consumption.
The single platform that REE has designed offers endless possibilities. With one configuration, you could have an electric sports car, capable of reaching 60 mph (0-98 km/h) within three seconds; another configuration could take the shape of a 4×4 off-roader in a fully active suspension system.

"We have rebuilt all the systems, with the steering system [operating] like in the aviation world, without any mechanical connection between the wheel and the wheels," Barel said in a separate company statement in Hebrew. "The propulsion system also includes a new rack, and a 15-cm-long (approximately 5 inches) gear system weighing only six kg (13 lbs), instead of the old half-meter gear with dozens of [options].

At REE, said Barel in the statement, "we believe that in order to hasten the automotive revolution we need to reinvent the wheel – quite literally."
Reinvention II
It isn't the first time Barel has been at the forefront of wheel reinvention. In 2011, Barel and Avishay Sardes co-founded SoftWheel, a wheel suspension tech company based in Tel Aviv that worked in the personal mobility sector, providing in-wheel technology for wheelchair and bikes.
In wheelchairs, the tech is said to reduce pain and increase comfort. Last year, SoftWheel signed a $4.5 million deal with the US Department of Veteran Affairs to provide wheels for 2,000 wheelchairs over the course of three years.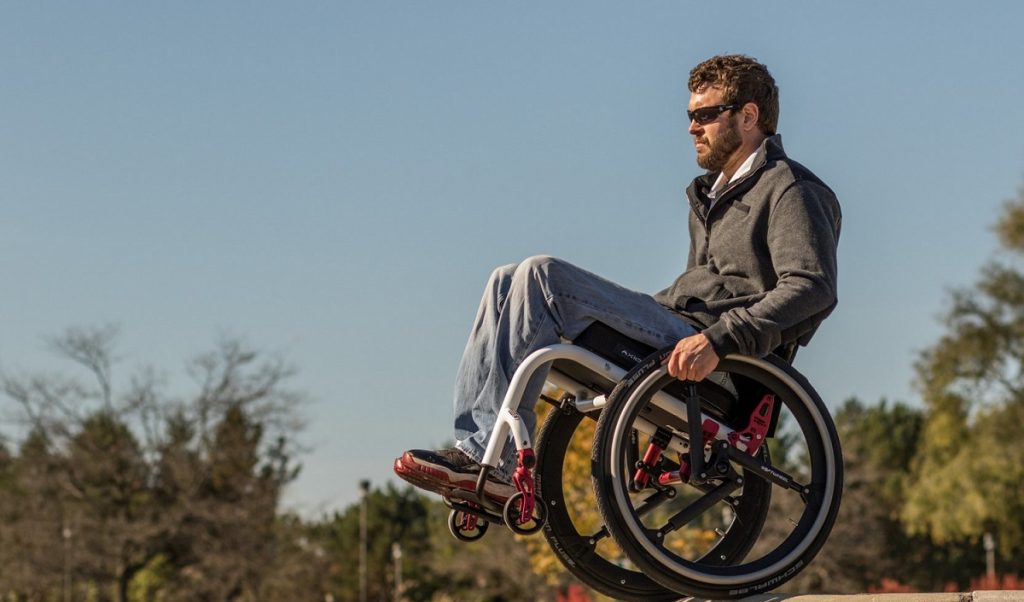 In electric bicycles, SoftWheel says the system makes rides more efficient and saves money and energy.
The company has also been adapting its revolutionary technology to the unique requirements of automobiles and trucks with the Enduro wheel, improving the overall ride, performance, and energy-efficiency of individual vehicles and large fleets. SoftWheel says its adaptive in-wheel suspension is the "only technology designed from inception to effectively reduce the vehicle's unsprung mass," which affects the vehicle weight, maneuverability and responsiveness, and driving range.
In 2018, SoftWheel signed an R&D and manufacturing partnership with Japanese automotive and transportation equipment maker Musashi Seimitsu Industry, a Tier1 company partly owned by Honda Motor Company. The Japanese firm also participated in an investment round in SoftWheel said to be at about $25 million, according to Crunchbase, as did the Mitsubishi Corporation, Japan's largest trading and investment company.
SEE ALSO: At The Wheel: Why Israel Is A Driving Force Behind The Cars Of Tomorrow

Mitsubishi and the Musashi Seimitsu Industry are now also partnering with REE, as are other leading automotive manufacturers, such as Linamar, the second-largest Canadian manufacturer of auto parts traded on the Toronto Stock Exchange, Fortune 500 US firm Tenneco, an OEM and leading supplier of replacement parts, American Axle, FCA and NSK manufacturer.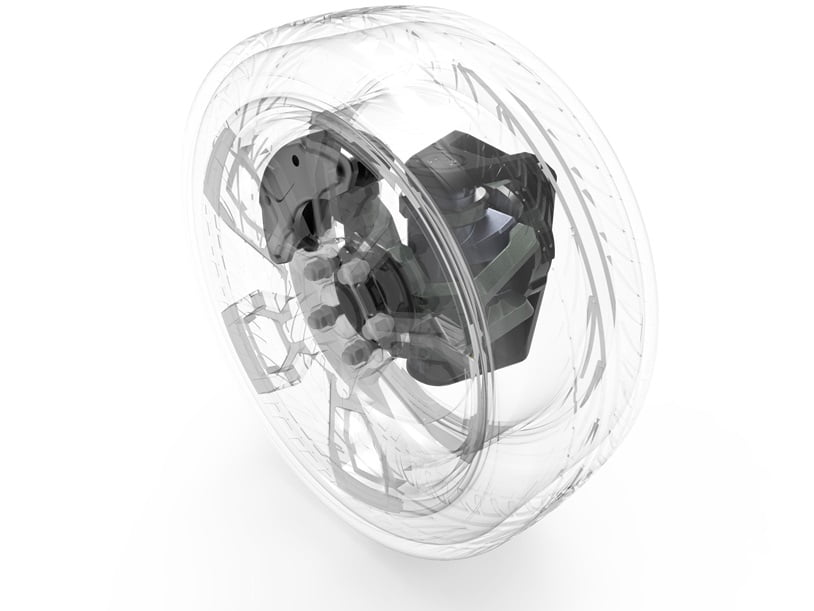 "We can see REE's technology has huge potential in the autonomous driving world, as it makes the electrification process highly efficient with its new modular platform," the Mitsubishi Corporation said in the statement.

Related posts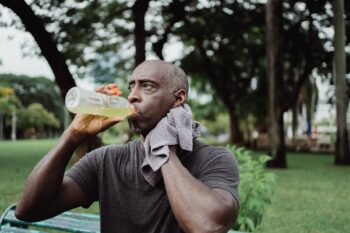 Startup Helping You Get Heart Healthy By Measuring Your Sweat
December 04, 2023