Nearly a year after rival Israeli content recommendation companies Taboola and Outbrain announced that they were merging in a bid to challenge Google and Facebook's advertising duopoly, the companies indicated on Tuesday that the deal has fallen through.
The reason, according to people familiar with the matter, is largely due to market changes brought on by the COVID-19 pandemic.
"We've seen changing conditions in the market due to COVID-19, and we decided to terminate the deal," a person close to the merger, who asked to remain anonymous, told TechCrunch. "It's been such a long road, and it's not great…but walking away is the right move."
A formal announcement on the cancellation of the deal has not yet been made.
As part of the initial agreement announced last year, Taboola was set to pay $250 million for 30 percent of Outbrain's shares and would have held a 70 percent stake in the merged entity. The companies would have operated under the Taboola name with Taboola founder Adam Singolda as CEO. The merged entity and would have a consolidated buying platform for ad and content recommendations.
In the meantime, the expected merger hit a regulatory snag, and then the global health crisis hit, affecting all industries including advertisement. According to TechCrunch, "in the contracting market, the financiers who were providing the capital for the cash component [of the deal] stalled.
According to Haaretz, Singolda sought to reduce the cash payment to Outbrain from $250 million to $100 million, "due to an improved performance on Taboola's part."
Sign up for our free weekly newsletter
Subscribe
"2020 turned out to be an excellent year for Taboola, better than its last three years combined. The two companies show positive earnings, but Taboola makes in a month and a half what Outbrain makes in a full year," Haaretz quoted a source as saying.
Separate efforts to convert the deal into an all-stock transaction were rebuffed by Outbrain, according to TechCrunch's report.
"The cash was a critical factor in the deal," the source told TechCrunch.
The Taboola-Outbrain merger would have created an ad giant with over 2,000 employees in 23 offices across the world, and over 20,000 clients in more than 50 countries.
Both companies were founded over a decade ago and are based in New York. They both work with major publishers on audience monetization and engagement.
Related posts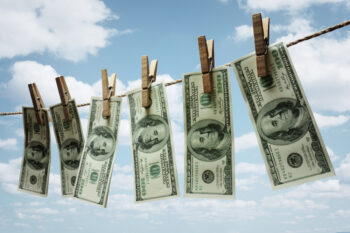 AI Money Laundering Watchdog That 'Senses' A Financial Crime 
September 24, 2023