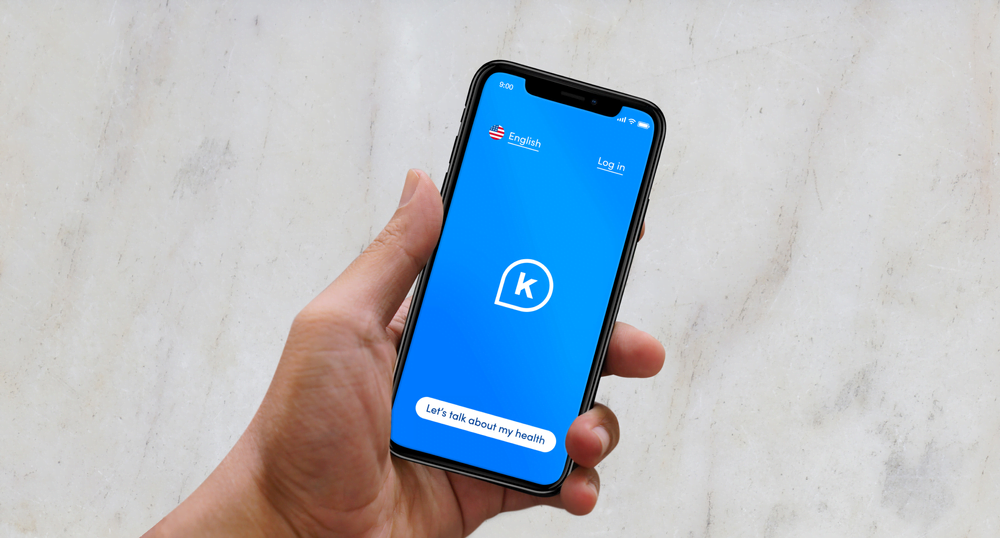 The demand for telehealth services is on the rise as the novel coronavirus pandemic continues to disrupt our lives and our access to healthcare. Indeed, market reports suggest that virtual visits and remote patient monitoring will take on greater importance and digital health apps and assistants could soon become the standard of care.
Googling – or asking Siri and Alexa – for health advice is still commonplace. But doctors have long warned that these internet tools were not developed to give better knowledge about illnesses and health conditions, and often do the opposite.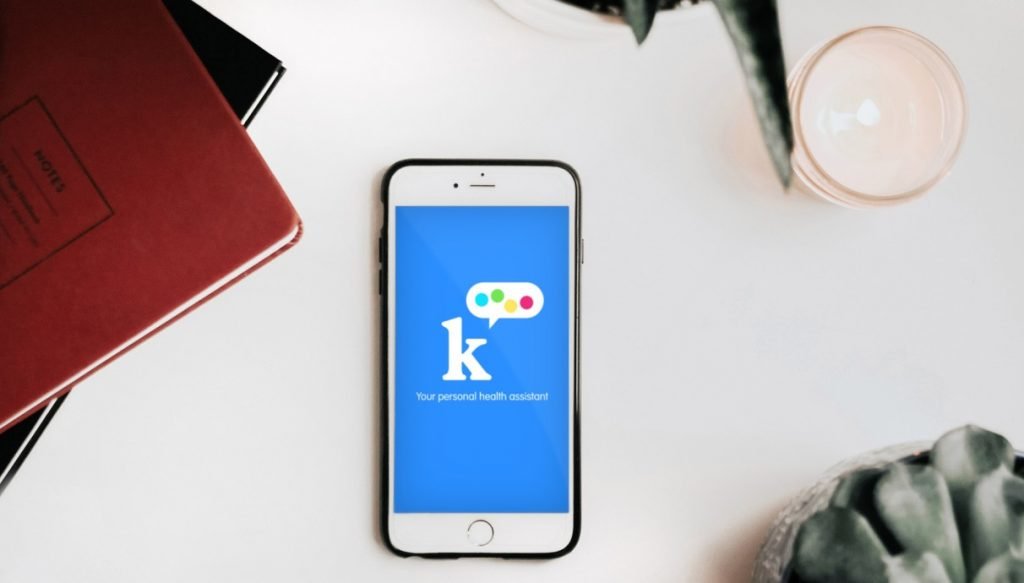 K Health, the Israeli-created, New York-based health app, has become one of the leading companies in the field of telemedicine, answering the call for better healthcare delivery by offering patients access to affordable care from their mobile phone device.
"Unlike Google, which often pulls the worst-case scenario or the most broadly common condition, K Health is designed to be personalized for each user, pulling the most likely scenario, taking personal factors into consideration," says Amichai Perlman, Pharma Domain Expert at K Health. "K Health's founders created the first and only AI-driven primary care solution that allows users to see how doctors diagnose and treat similar people with similar symptoms for free," he tells NoCamels.
There is a sea of healthcare telemedicine apps, all intent on making it easier to get a diagnosis and treatment, access online therapy sessions, and find quality medical care on demand. K Health says it stands out thanks to its platform of AI and anonymized reports to diagnose health issues.
The startup creates predictive models that enable people to "learn more about their health by comparing themselves to other people with similar characteristics such as gender, age, symptoms and medical history." In most US states, users can chat with a doctor for $9 per month for a primary care membership, $19 for a one-time session, or $27 for unlimited access for three months. The doctors can help diagnose, prescribe medication and order test labs. Mental health services are also offered and prescribed medication can be delivered to users for $34 per month.
SEE ALSO: Seeing Rapid Growth Amid Pandemic, Tyto Care Raises $50M To Expand Telehealth Solutions
"With AI-driven care, comprehensive notes about a patient's symptoms and an accumulating health record, as well as other relevant biomarkers (age, gender, etc.) are automatically incorporated into the user's file, making the doctor's diagnosis more efficient and accurate. K's technology allows a doctor to have an informed conversation with a patient that can get to the heart of the issue, whether it's acute or chronic, more efficiently," Perlman explains.
Add to that the fact that COVID-19 has made going to the doctor – physically going to an office — more difficult. Even the CDC promotes using "telemedicine, if available, or communicate with your doctor or nurse by phone or e-mail" and suggests talking "to your doctor about rescheduling procedures that are not urgently needed."
"COVID-19 has elevated remote care providers like K Health. During this time of collective uncertainty and fear, [we have] continued to focus on our mission to provide remote, primary care at scale to those who need it most," Perlman says.
The founders, Israeli entrepreneurs Ran Shaul, Allon Bloch (a former CEO at Wix), and Adam Singolda (also the founder and CEO of Taboola), each has his own personal story with lacking, or inadequate access to healthcare information. And they tapped into Israel's renowned ranking as a country of top-quality technology and innovation in the healthcare field, especially in health analytics, electronic medical records, and implementing health IT.
"Israel is a major hub for technology innovation, and K Health has gained mainstream usage and respect in the country. K Health also has a partnership with Maccabi, a major HMO in Israel, and is used by many of its members," Perlman tells NoCamels.
SEE ALSO: Medial EarlySign, Israeli HMO Maccabi Launch AI Algorithm To Detect High-Risk COVID-19 Cases
Maccabi collected the data over a 20-year period. It comprises an exclusive database of physician notes, lab results, treatments, detailed medical histories, and prescriptions. K health uses this information in its app to provide data-driven information about users' symptoms and health.
"Our goal is to change the industry, which is based on outmoded protocols. We have built a dynamic system that we want to use in order to create a more up-to-date medical protocol. We're in the very early stages of realizing the business potential, but if we give people very reliable information about the state of their health, there will be a lot of business opportunities," Bloch told Globes last year, shortly after announcing a partnership with Anthem health insurer in the US.
Sign up for our free weekly newsletter
Subscribe
K Health says over three million Americans are already using its phone app to gain personalized, and more accurate health data.
Easy-to-use K Health app
The app is easy to use. Simply type in what is bothering you and the app will search its database to find how doctors treated other people with similar symptoms. From this point, if you choose to speak with a doctor, the app will connect you to an expert who can diagnose, prescribe medications or order a lab test if needed.
"The average doctor's appointment in the US is around 15 minutes, so often patients are forced to advocate for themselves and be vocal about the symptoms they are having. Most patients want a quick, fast and accurate answer to the health conditions they're experiencing," Perlman says.
"Often, conditions like UTIs and sexual health issues can be uncomfortable to visit a doctor for, and patients prefer a text-based chat. Many people avoid the doctor if they don't have a pressing condition to discuss, so with a virtual solution people are encouraged to be more proactive because the care is more convenient and affordable," he adds.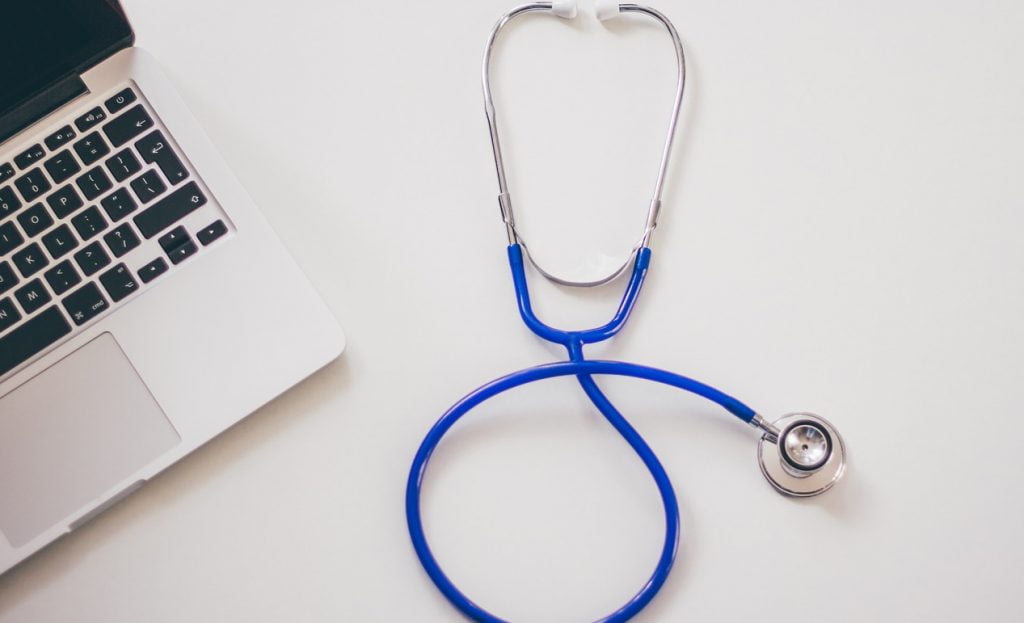 The company says it only uses board-certified ER or primary care doctors. The information you have already typed into the app will be transferred to the medical professional. K Health says the app can reduce costs of a doctor by 90 percent, and the physician gets information about the patient in a more orderly fashion.
And though just four years old, K Health continues to make noise in the business arena.
The company announced $48 million in a Series C funding round in February.
The machine learning telemedicine startup was also recently named one of CNBC's Disruptors — a list that is said to include "50 private companies at the epicenter of a changing world, poised to emerge from the pandemic as the next generation of billion-dollar businesses."
In August, Robert Lakin, a financial writer and editor covering the Israel business scene, penned a blog on why he believes K Health is set to become a unicorn.
"K was built by technologists and doctors because we felt frustrated with the ability to access relevant, personalized and affordable healthcare," Bloch told Forbes last September when the company was listed as one of America's 50 "most promising" artificial intelligence companies (alongside nine other Israeli-founded firms.)
Need for change
The arrival of COVID-19 made the need for a change in the healthcare industry even more pertinent.
Researchers in the US, for example, found a 683 percent increase in urgent virtual care visits in the NYU Langone Health system between March and April 2020. "The COVID-19 pandemic has driven rapid expansion of telemedicine use for urgent care and nonurgent care visits beyond baseline periods. This reflects an important change in telemedicine that other institutions facing the COVID-19 pandemic should anticipate," they wrote, in an article published in the July issue of the Journal of the American Medical Informatics Association.
Frost & Sullivan, a management consulting firm, reported that demand for telehealth services is set to increase by 64.3 percent in the US in 2020.
"It is no secret that our healthcare system in America is deeply flawed, and the global pandemic has simply exposed the many issues people in this country face when it comes to accessing affordable and safe care," Perlman tells NoCamels. "The future of healthcare will involve intelligent solutions that can provide personalized and affordable care at scale, regardless of if you are insured or not — which is what we're building at K."
UPDATE: This article was edited on August 29, 2020 to reflect the correct pricing of K Health's services.
Related posts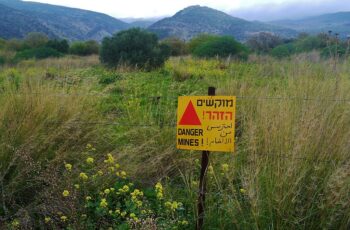 Using E. coli Bacteria To Detect Landmines From Afar
October 03, 2023