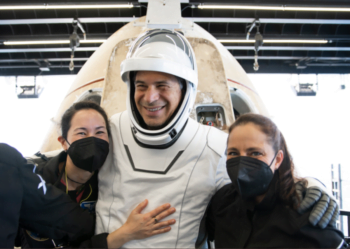 Israeli Astronaut Eytan Stibbe Has Safe Return To Earth After 2 Weeks In Space
The spacecraft carrying 4 crew members. including Stibbe, splashed down off the coast of Florida in the Axiom-1 mission.
April 25, 2022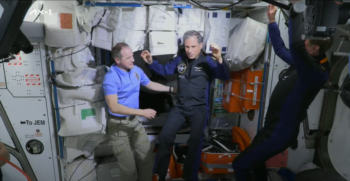 Israeli Astronaut Eytan Stibbe Expected Back on Earth On Monday
The date and time of the Ax-1 mission's return were announced after a number of delays due to unfavorable weather conditions.
April 24, 2022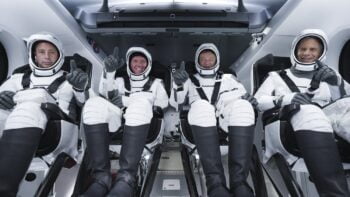 Eytan Stibbe's Return From Space Delayed Due To Bad Weather
This is the second time the return flight has been delayed due to poor weather conditions, with no new time or date confirmed.
April 19, 2022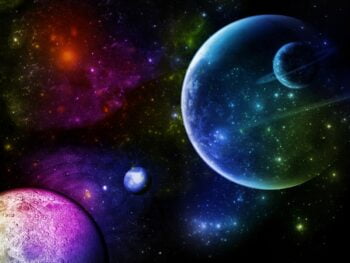 Art Meets Space: Rakia Mission Includes 11 Works Created For Subgravity Conditions
Israeli astronaut Eytan Stibbe took 11 art projects on his Rakia mission, including space jewelry and a sculpture that only exists in space.
April 13, 2022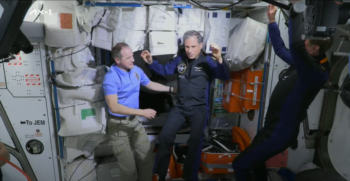 Israeli Astronaut Eytan Stibbe Arrives At The International Space Station
Eytan Stibbe and three other astronauts entered the ISS as part of the world's first fully private mission to the station.
April 09, 2022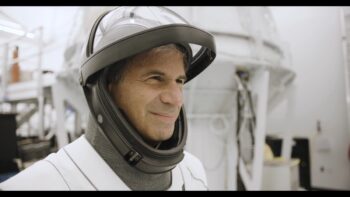 Israel's Second-Ever Astronaut Eytan Stibbe Blasts Off Into Space
Eytan Stibbe is leading Israel's Rakia mission aboard the International Space Station as part of the world's first private mission.
April 08, 2022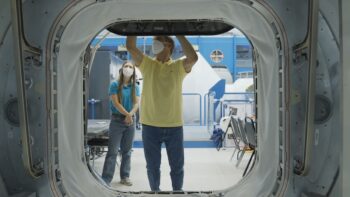 Israeli Astronaut Will Head To Space With These 35 Experiments
Wearable sleep tech, clean meat, space hummus, and an antiradiation vest are just a few of the experiments heading to space.
January 25, 2022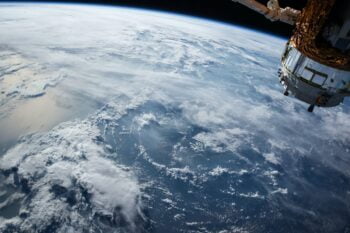 Ramon.Space Raises $17M For Super-Computer Systems In Space
The investment in Ramon.Space was led by top investors including Grove Ventures, one of Israel's most important firms.
May 26, 2021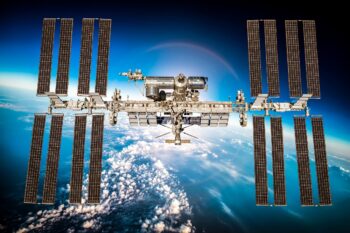 44 Israeli Research Projects Headed For Space On Rakia Mission
Super-fast-charging batteries, flexible solar panels, and eye-tracking tech to combat micro-gravity-induced sickness are some of the space projects.
May 06, 2021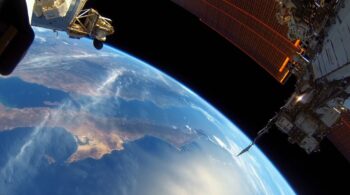 Israel To Send Its Second Astronaut To Space In 2021
Israeli astronaut Eytan Stibbe is expected to take off next year on a research mission logging 200 hours at the International Space Station.
November 16, 2020