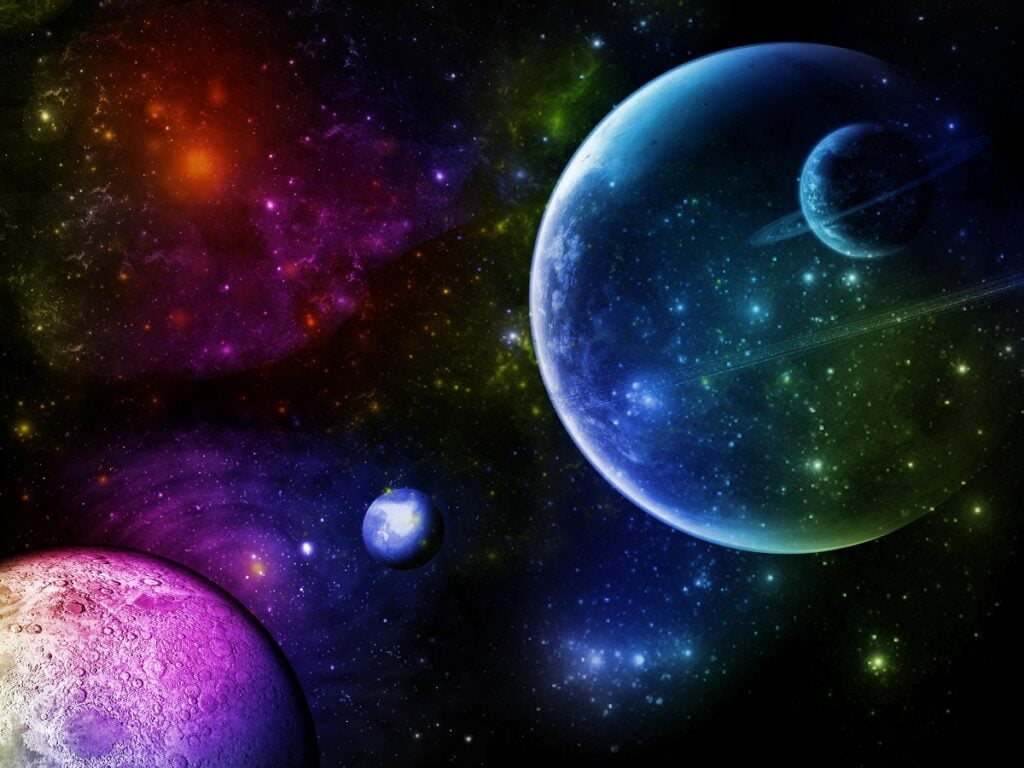 The world watched with bated breath as Eytan Stibbe, Israel's second-ever astronaut, entered the International Space Station (ISS) on Saturday afternoon, with three other astronauts as part of Axiom-1 (Ax-1), the first fully private mission to space. While Stibbe admitted it took some time to get adjusted to zero-gravity conditions, Israel's man in space also got to work, testing some 35 scientific experiments in areas like food tech, medical devices, astrophysics, agriculture, and optics, as part of Israel's Rakia mission.
Led by the Ramon Foundation, Israel Space Agency and The Ministry of Innovation, Science, and Technology, the mission, which means "Sky" in Hebrew, aims to inspire the younger generation while advancing the Israel space industry.
On the agenda, experiments testing "space hummus," or the cultivation of chickpeas in space, led by Dr. Yonatan Winetraub; finding a new type of cancer treatment by studying how microgravity conditions affect cancer cells, and trying a special helmet from brain-mapping data firm Brain.space to record brain changes during space travel, among other tasks.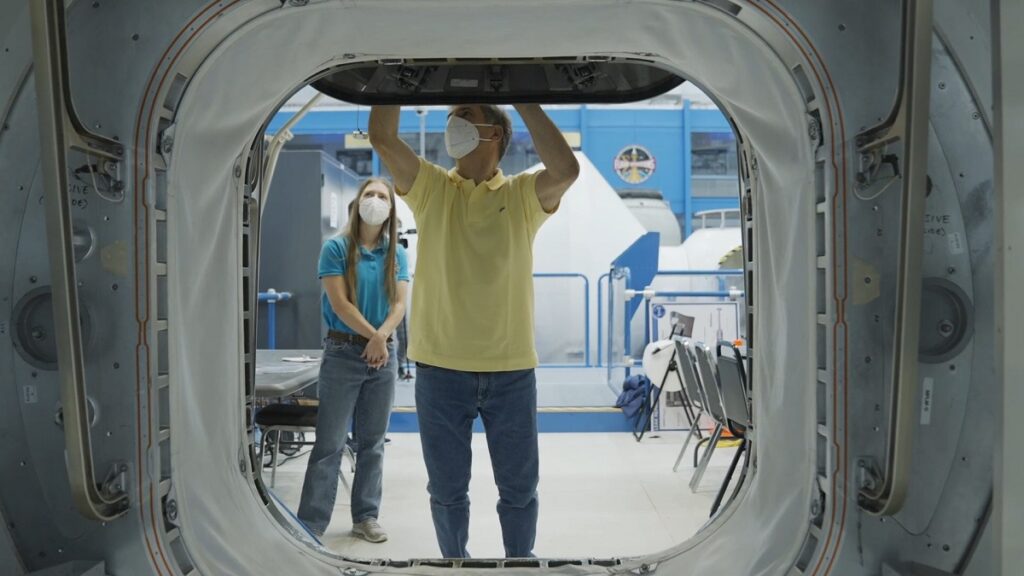 Then, there's the art. The Rakia Art Project features 11 selected works from a number of Israeli artists that have been tapped to create groundbreaking new pieces for the ISS in various forms, including, but not limited to, graphics, sculpture, fashion, and digital art, to be taken aboard Stibbe's space flight. Six of those artworks are supported by Mifal HaPais, the national lottery of Israel.
Udi Edelman, the director and chief curator of The Israeli Center For Digital Art (CDA) in Holon and founding director of the Institute for Public Presence, was approached to be the chief curator of the project because of his knowledge and research in the history of art in public space and in outer space.
Edelman called the one-of-a-kind opportunity to curate art for space a "mind-blowing" assignment.
"First you need to calm down and think about what's so interesting about it…You need to shake off the magic," he tells NoCamels, "Then you think about what contemporary art can say about these kinds of missions in our situation as human beings. What does it mean for humanity?"
The artists use the unique physical conditions of microgravity to deal with a wide range of topics, including the inhuman, the astronomical, the molecular, the virtual, the human body in space, psychology in space, sound, and communication on the space station.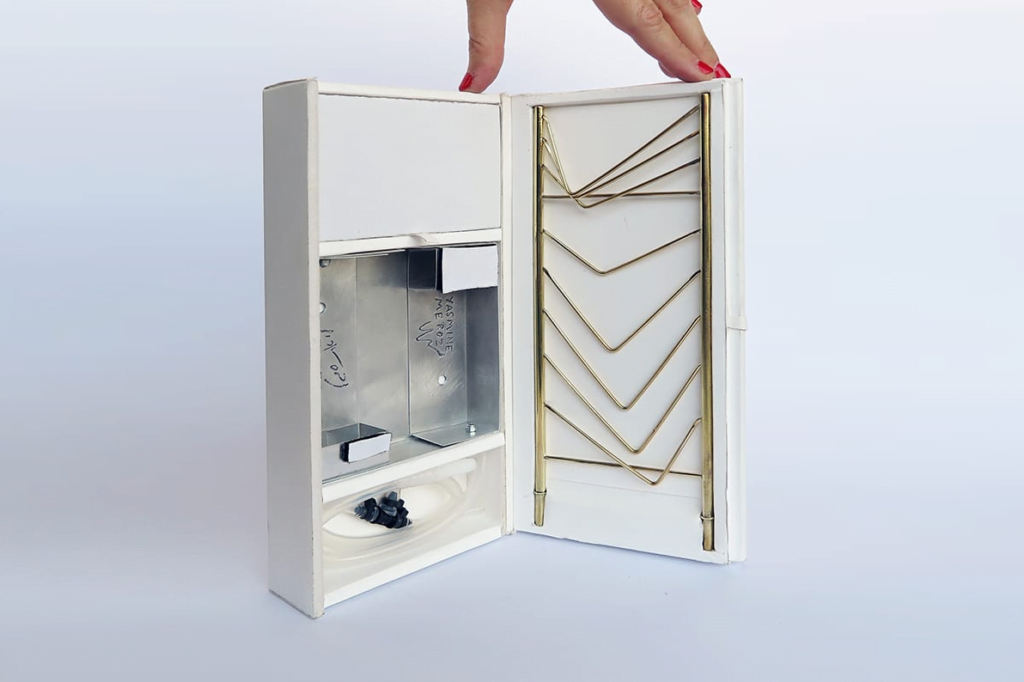 The art projects participating in the Rakia Art Mission include augmented reality art which can be seen via tablet by artist Yael Frank; video art featuring the role of women (including Bedouin women) in society created by a group of female students from Sapir Academic College in the Western Negev; and a sound guide to the ISS based on noises and sounds recorded during the mission by artist Maayan Tzedaka.
There's also Nothing In Space by Ohad Fishof, a "showpiece" where Stibbe is asked to stop everything he's doing in order to film himself in front of a camera doing — you guessed it — nothing in space. The artist asks him to refrain from speaking, eating, drinking, and closing his eyes, in order to be present in the moment.
And there's the first jewelry created for space by Freddy Shachar Kislev. The "Space Jewel" is a unique ring with thin metal follicles which will rise and float gently on the finger in space. The piece is designed to operate in microgravity.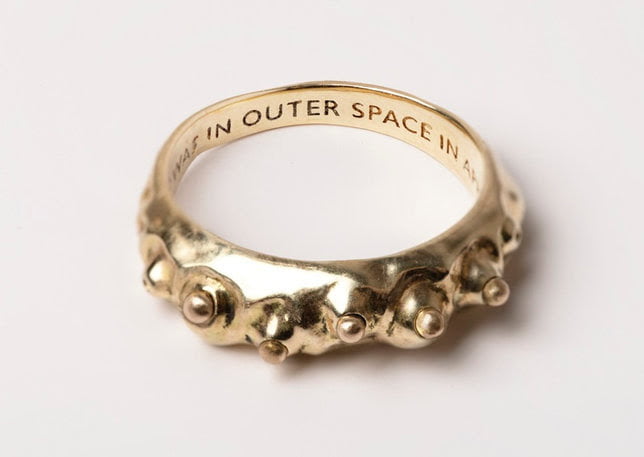 "It was very interesting to work on this project in the sense that the forum became, in a specific way, what it means to do art in space. And I guess at first they thought more about bringing images or bringing paintings or videos to the ISS. But for me, it was all about trying to really create or invite artists to create specific artworks that might be more complicated for the audience to see. The potential of thinking about the situation and contemplating what it means to do art in space and what it means to be in space is more relevant and in turn, more effective," Edelman says.
Sign up for our free weekly newsletter
Subscribe
NoCamels highlights a few other art projects that are part of the mission, including art that uses sound waves to create an electromagnetic statue, a sculpture that only exists in microgravity conditions.
Earth Signal Universe Wide
Yanai Toister, an artist, writer, doctor of philosophy, and professor at Israel's Shenkar College of Engineering, Design, and Art teamed up with fellow artist and Shenkar lecturer Nimrod Astarhan to create Earth Signal Universe Wide, an electromagnetic statue generated by transmitting radio waves from several transmitters on Earth and on top of the ISS and broadcasting it across the universe.
"We've been able to acquire some data from a sensor near the Dead Sea. That sensor is usually operated by The Geological Survey of Israel. They operate a chain or network of sensors throughout Israel to anticipate or forecast any major geological seismic activity — for example earthquakes. So we've been able to rig or connect ourselves to one of those sensors. And particularly the one we wanted to connect to — and we eventually did connect to it — is the one closest to the Dead Sea. So essentially, it's reading, sensing, or recording the activities of Earth in the lowest place on Earth, "Toister tells NoCamels.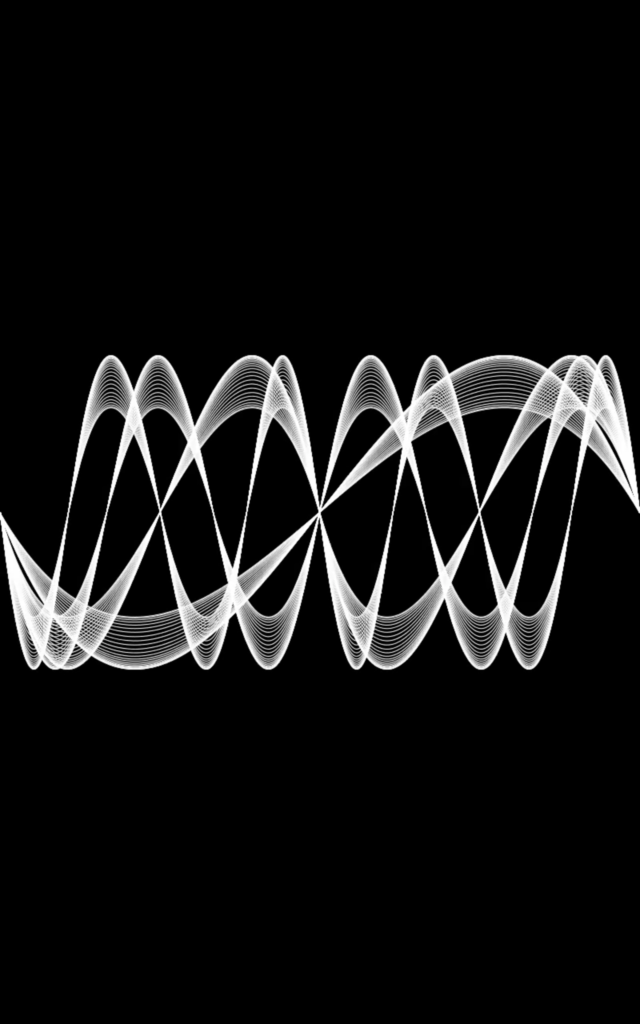 Toister explains that they could have chosen sensors located in Jerusalem or Tel Aviv or a holy site, but that they specifically chose the Dead Sea because "symbolically" it's the location closest to the heart of the Earth.
Later this week, the radio waves from the Dead Sea will be transmitted to the International Space Station which Stibbe will eventually transmit onto the universe, says Toister. "So he's going to essentially transmit a signal which is obviously invisible and inaudible for humans. But he is going to embody himself the relay or interface of signals from earth to space to the universe."
"The idea is that it's an art piece that is never going to die," Toister explains, "If you transmit something with a radio transmitter from where you live in Israel…then it's probably not going to be audible in India. The reason for that is that the atmosphere is filled with material that eventually causes the transmission to decay and disappear. Space, however, is empty — not only vast, it's a vacuum. And so whatever you transmit from outside of the Earth is going to expand to infinity and it's never going to stop."
For Toister, artwork in the form of a canvas or paint is not only expensive, but it's also "uninteresting because space exploration and space travel is actually about expanding the limits of humanity," he says, "And conceptual art does exactly that. It kind of releases itself from material objects and attempts to direct the viewer and the artist's attention towards the purity of the idea. The idea, in essence, is not only to call out, to say, 'We're here.' but also to utilize the electromagnetic aspects of space, which are also very important for art."
Impossible Object
'Impossible Object' is a three-dimensional sculpture made of water. The liquid does not take on the shape of any particular vessel and therefore, cannot exist on earth, but only in outer space in the absence of gravity.
The sculpture is made of interconnected brass pipes and rods, through which water is flown. In the absence of gravity, the water adheres to the rods and forms a liquid layer shaped by water tension, which envelopes the brass structure, yielding a three-dimensional shape that changes over time. The underlying brass structure is reminiscent of a wavy and directionless staircase, raising questions about shape and form in the absence of gravity and directionality. In particular, what is the shape of water? What does a "slice of the sea," or a "handful of a wave" look like?
Dr. Yasmine Meroz, a senior faculty member at the School of Plant Sciences and Food Security at the Wise Faculty of Life Sciences partnered with contemporary artist Liat Segal. The two first met when they were graduate students in the same lab at Tel Aviv University.
"There is much in common between art and scientific research: both are the result of a thought process in which creativity plays a central role and are motivated by the desire to ask interesting questions. 'Impossible Object' is a research-based artwork, where the medium is basically the physics underpinning water behavior in the absence of gravity. I learned a lot in the process, and I have no doubt it will contribute to research in my laboratory. In this respect, this work expresses the unrealized potential of the synergy between art and scientific research," Meroz said in a statement.
Related posts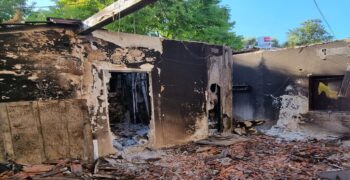 Burn Victims Of Hamas Terror Treated With Pineapple Protein
November 30, 2023