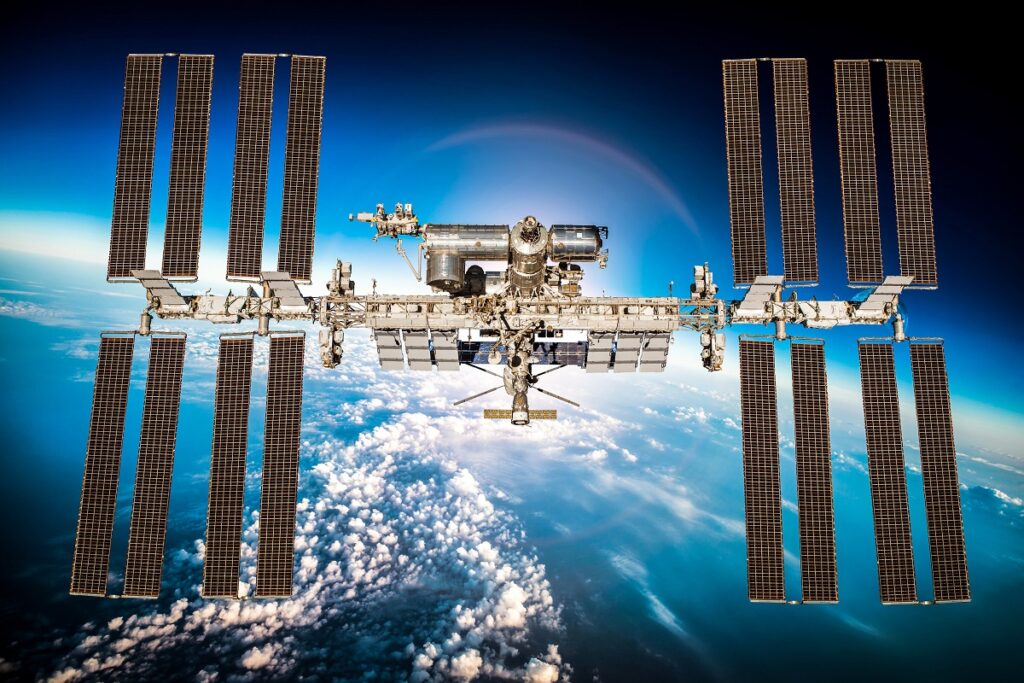 Super-fast-charging batteries, neurofeedback, space hummus, flexible solar panels, duckweeds growing systems and eye-tracking tech to combat micro-gravity induced sickness are among 44 Israeli research projects headed to the International Space Station as part of the Ramon Foundation and the Israeli Ministry of Science and Technology's Rakia Mission, as announced by the ministry this week.
The Rakia Mission includes Israeli businessman and former fighter pilot Eytan Stibbe, who is set to be the country's second astronaut after Ilan Ramon, who perished in the Columbia Space Shuttle accident in 2003.
SEE ALSO: Israel To Send Its Second Astronaut To Space
Stibbe, who is also one of the founders of the Ramon Foundation, is set to fly to the International Space Station (ISS) in early 2022, as part of the Axiom Space Ax-1 Mission, pending NASA and Axiom approvals. This first mission to the Space Station, manned entirely by private astronauts – Stibbe, mission commander Michael López-Alegría, investor Larry Connor and philanthropist Mark Pathy — was announced in November of last year.
Stibbe is expected to spend 200 hours on the International Space Station and is set to carry out the locally developed technology experiments.
"If there's going to be a country that is going to be a leader in the upcoming burgeoning space market, it's natural that it should be Israel, a country known for its startups, military prowess and space industry," Glen (Itamar) Doniger, Scientific Director at Myndlift, a company with one of the 44 projects headed for space, tells NoCamels.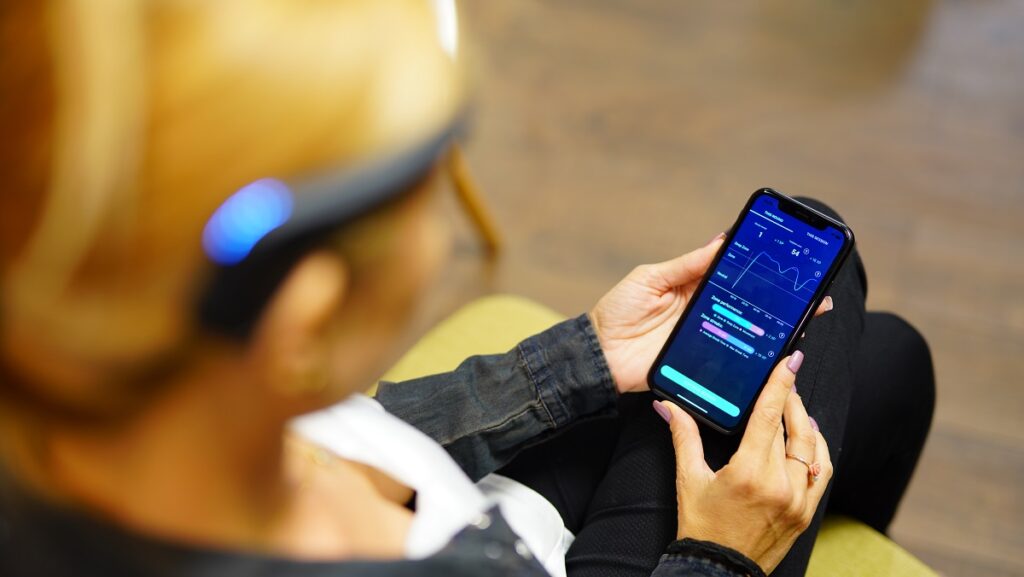 This is "an adrenaline shot – there are no other words to describe what this mission does to the Israeli space community. This is an extraordinary opportunity on every scale," Prof. Moran Bercovici of the Technion's Faculty of Mechanical Engineering said on behalf of the three Technion projects chosen for the mission.
Bercovici's lab hopes to demonstrate the first-ever fabrication of optical components in space. The experiment onboard ISS will investigate the ability to leverage the microgravity environment to produce liquid lenses. If successful, it could pave the way for the fabrication of advanced optical components in space, including the creation of extremely large telescopic lenses.
The other Technion projects will test gamma ray bursts and miniature satellites.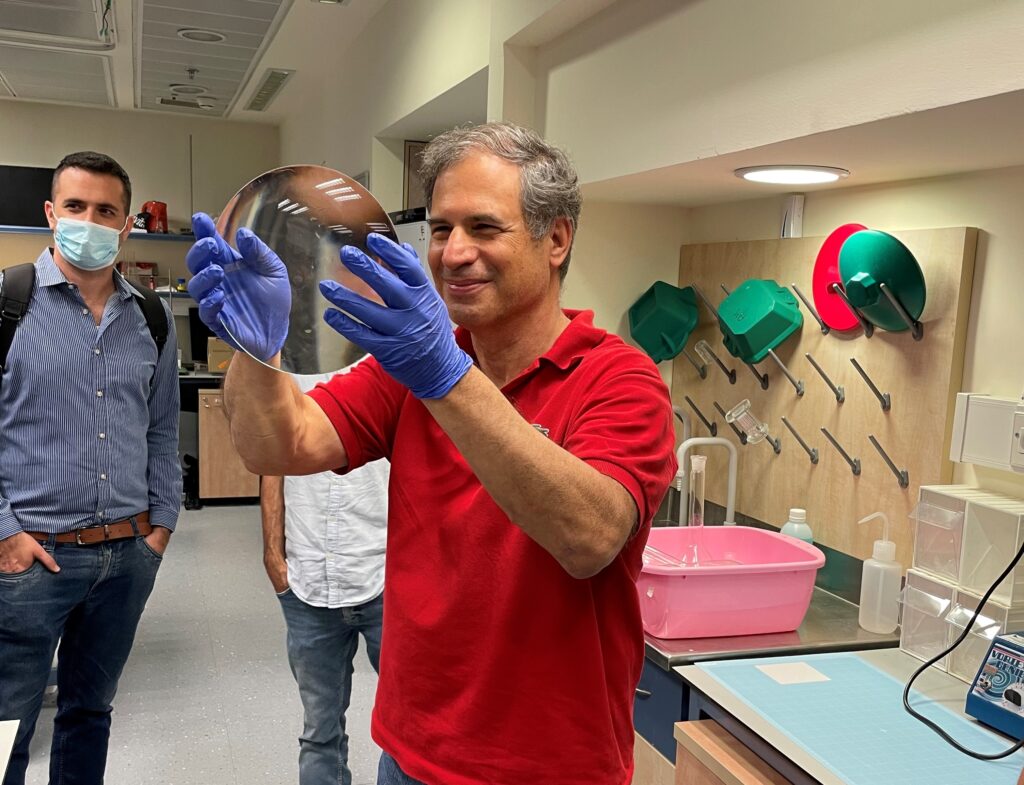 "The schedule is crazy, the challenges are immense, but we will make it; this is in our Israeli DNA, this is what we're good at," Bercovici said in a university statement. "I want to thank all partners: the Ramon Foundation, the Ministry of Science and Technology's Israeli Space Agency and Rakia Mission's scientific-technological committee. And a special thank you to Eytan Stibbe for his choice not to content himself with a personal experience, but to devote to science this amazing journey, on which he is taking us all."
A majority of the research projects could impact the next generation of space travel, and especially the health of future astronauts.
Home urinalysis medical device company Healthy.io, is set to try and to detect possible kidney malfunctions in real-time aboard the ISS. Keeping astronauts aboard longer space missions is critical especially as NASA moves forward with its Moon mission in 2024 and Mars mission shortly after.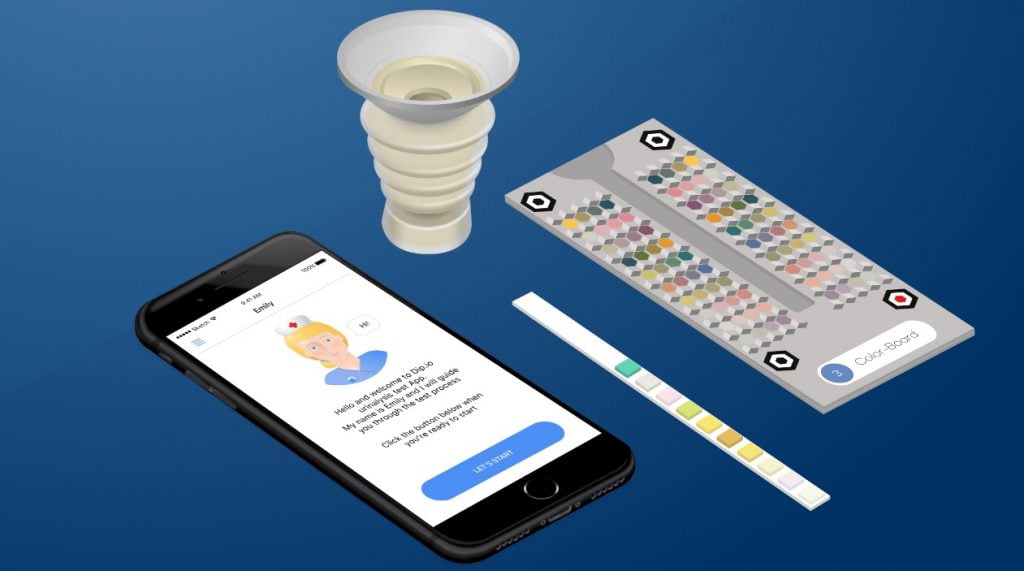 Meanwhile, local company Myndlift, which uses neurofeedback — a non-invasive methodology that measures brainwave activity and trains the brain using visual and auditory cues — to measure brainwave activity and train the brain using visual and auditory cues, hopes its software can help Stibbe function at his best during the mission.
"We believe that neurofeedback is an under-utilized tool due, in most part, to its expense and the cumbersome equipment," said Aziz Kaddan, Myndlift CEO. "By creating a remote-first neurofeedback tool and platform, we have enabled people worldwide to use this training methodology from their homes, and now from space."
If Myndlift proves effective, it could have the potential to help astronauts optimize their performance in space and sustain attention for longer, expeditionary missions.
In terms of feasibility, "it's pretty easy to take the device up to space and to use it in space," Doniger tells NoCamels. In addition to the feasibility objective, there's also "the assessment and the neurofeedback. And if all of those are shown to be favorable in this study, then the idea would be that astronauts could potentially take our system with them on expeditionary missions to the Moon, to Mars. NASA is looking for solutions to reduce risk of adverse cognitive or behavioral conditions and psychiatric disorders in that context."
Sign up for our free weekly newsletter
Subscribe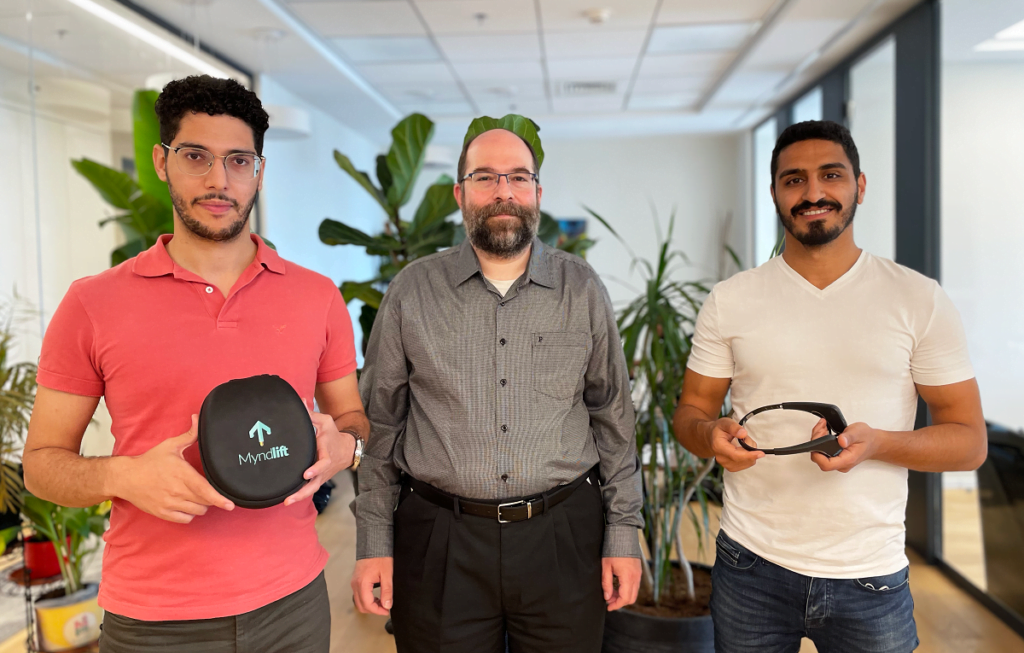 Doniger adds that "astronaut time is quite expensive," and praises the Ramon Foundation for enabling local research projects to look beyond the ozone layer.
Separately, Israeli battery tech company StoreDot, a developer of extreme fast charging (XFC) battery technology (the aim is five minutes), announced that it got the OK from NASA to conduct the first space-based research and development program into new battery materials. The company is working together with the Israeli Electric Company (IEC) on the mission.
StoreDot's XFC technology will undergo two weeks of testing in zero gravity conditions and the results are expected to pave the way for a new generation of advanced lithium-ion batteries. The company indicated it will use the experiment to gain new insights into the chemical reactions that cause silicon to expand during the fast-charging process.
"This is an extraordinary opportunity for Israeli researchers and entrepreneurs to examine the feasibility and viability of initiatives, and to advance space research and products designated for the aerospace industry in diverse fields – renewable energy, water and air purification technologies, agriculture, medical instruments, astrophysics, materials engineering, biology, psychology, quantum communication, remote sensors and more," reads the Ramon Foundation's statement about the scientific mission.
Vision technology used and modified by Bar-Ilan University to help astronauts combat neuro-ocular syndrome is another project headed for the ISS.
Together with Dr. Eran Schenker, chief medical innovation officer at the Israel Aerospace Medicine Institute, Prof. Uri Polat, Head of the School of Optometry and Vision Science and Prof. Yossi Mandel, Head of the Ophthalmic Science and Engineering Lab, modified digital tablet software technology to monitor astronauts' vision during space missions.
"The technology is based on an application that can be downloaded to any tablet. During Eytan Stibbe's time in space, we will remotely examine his vision and understand at what point in time changes occur. The results will allow us to draw conclusions about neuro-visual damage in space and may constitute a breakthrough in treatment," said Porat.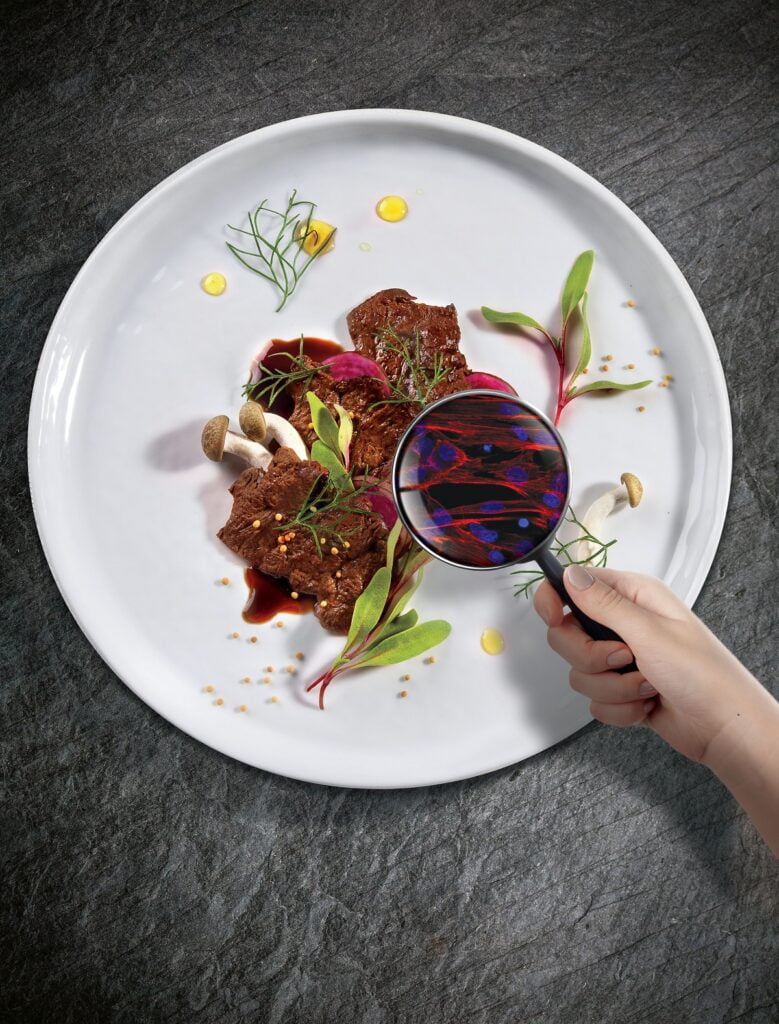 "I have no doubt that this research will greatly contribute to understanding microgravity and vision function that will be of great use even during long-term missions to Mars and space," said Schenker.
Nutrition is also key for astronauts.
Four local agriculture tech projects will experiment aboard the ISS. GreenOnyx is set to grow a water-based lentil plant under microgravity conditions; a multidisciplinary team of plant scientists from numerous institutes will try to control and analyze crops grown on the space station; Aleph Farms, together with SpacePharma, the Indian Space Applications Centre, and European space agencies and scientific high-tech startup accelerators, will try to grow cow cells for cultured meat in space; and researchers at Stanford University in collaboration with the Strauss Group, Moon2Mars Ventures, D-Mars Analog Center, and the Yeruham Science Center, will study plants' extracellular optogenetics using light in chickpea plants.
One of the researchers at Stanford University is none other than Yonatan Winetraub, one of the co-founders of SpaceIL, the non-profit organization that attempted to land Israel's Beresheet, the first private interplanetary robotic mission, on the Moon on April 11, 2019.
It's not by chance that the chickpea plant was chosen – not only is it a sturdy plant but chickpea, in Hebrew, is "hummus" and it is the main ingredient of the nationally popular hummus dish eaten by 93 percent of the population every week, according to 2020 statistics.
"When I heard NASA will be sending astronauts to the moon the Jewish Mother in me had to ask, 'what are they going to eat?'I hope that one day we can grow chickpeas on the moon, it has a very interesting science behind it, Winetraub tells NoCamels.
Viva Sarah Press is a journalist and speaker. She writes and talks about the creativity and innovation taking place in Israel and beyond. www.vivaspress.com
Related posts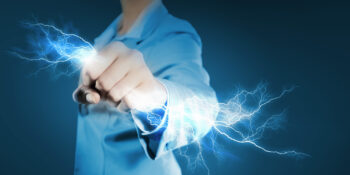 Thwarting Deadly Lung Disease By Electrifying Water Reserves
September 27, 2023