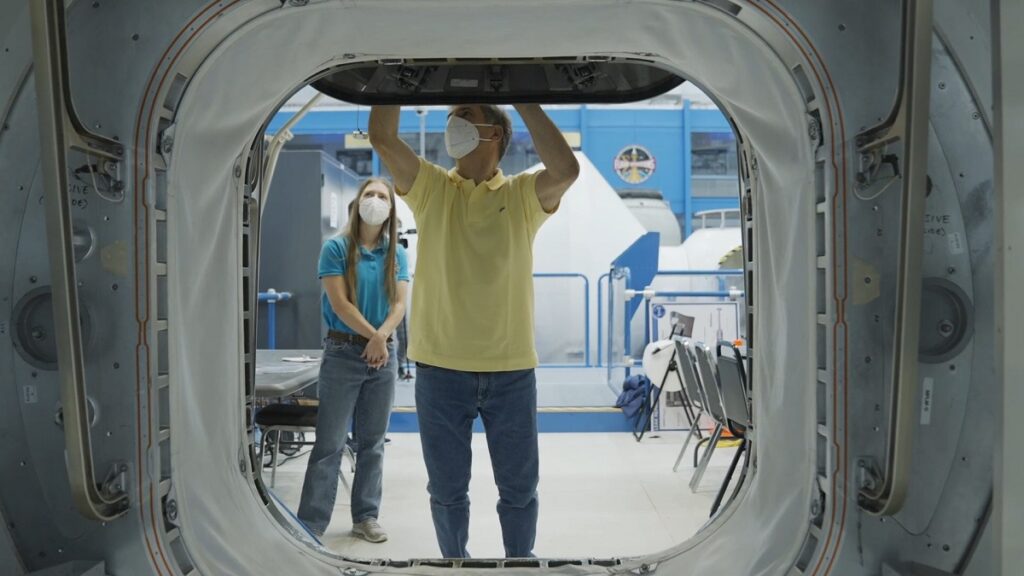 Clean meat cultivated under microgravity conditions, a vest that protects against radiation, and tech that combats spaceflight-associated neuro-ocular syndrome (visual impairment, intracranial pressure, from long space missions) are among the 35 Israeli experiments given final approval to head to the International Space Station with Israeli astronaut Eytan Stibbe as part of the Rakia Mission.
The list of experiments was finalized by the Ramon Foundation, the Israel Space Agency, and the Ministry of Innovation, Science, and Technology, who are helping to send Israel's second-ever astronaut on the historic space mission.
Stibbe is scheduled to take off on the mission at the end of March, where he will test dozens of Israeli technologies and scientific experiments to advance the Israeli space industry and make technological, scientific, and medical breakthroughs, the ministry announced on Monday.
The Israeli businessman and former fighter pilot is set to be the country's second astronaut after Ilan Ramon, who perished in the Columbia Space Shuttle accident in 2003.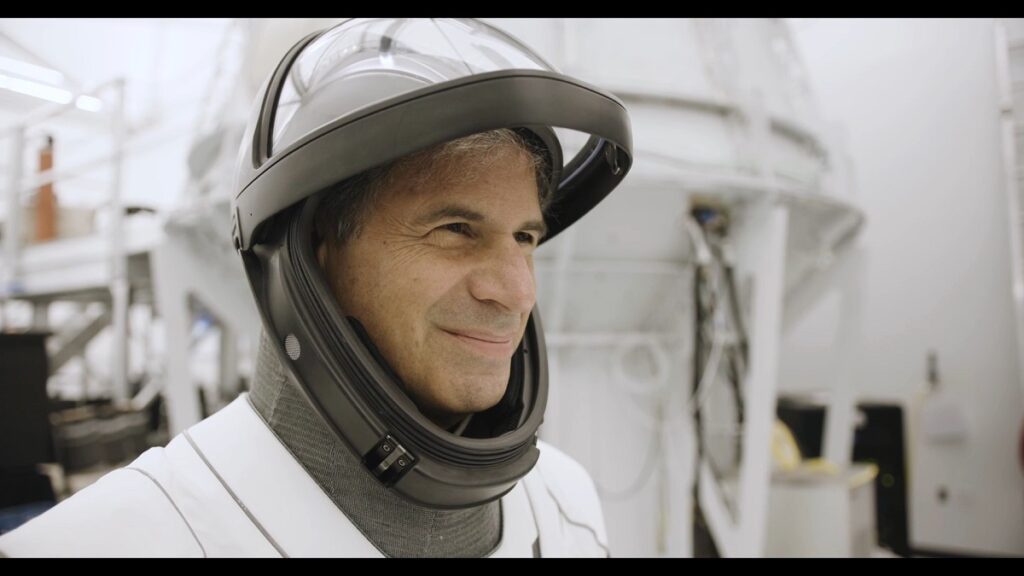 The Rakia mission (Sky in Hebrew) is part of Axiom Space Ax-1, the world's first mission to the Space Station manned entirely by private astronauts. Stibbe will tentatively travel aboard a SpaceX Dragon on March 31, 2022. He will accompany mission commander Michael López-Alegría, investor and Ax-1 mission pilot Larry Connor, and researcher and philanthropist Mark Pathy.
The 35 experiments that will be performed by Stibbe during the one-week mission were chosen from 44 Israeli research projects selected last May in the first stage through a technological and scientific committee. with Over 70 percent of the experiments reached the finish line and met all the defined criteria including NASA approvals, meeting deadlines, secured funding, and engineering design targets.
The selected projects reflect a wide range of scientific and technological categories including medicine, astrophysics, ophthalmology, radiation, food and agriculture, optics, and communications.
"This mission is an opportunity for breakthroughs in dozens of Israeli technologies and scientific experiments in space, a chance to advance education and the arts in Israel," the Ramon Foundation said on the official website of the Rakia mission.
Bar Ilan University announced that the vision technology used and modified by Bar Ilan University professors and others, to help astronauts combat neuro-ocular syndrome, is one of the 35 experiments headed to space.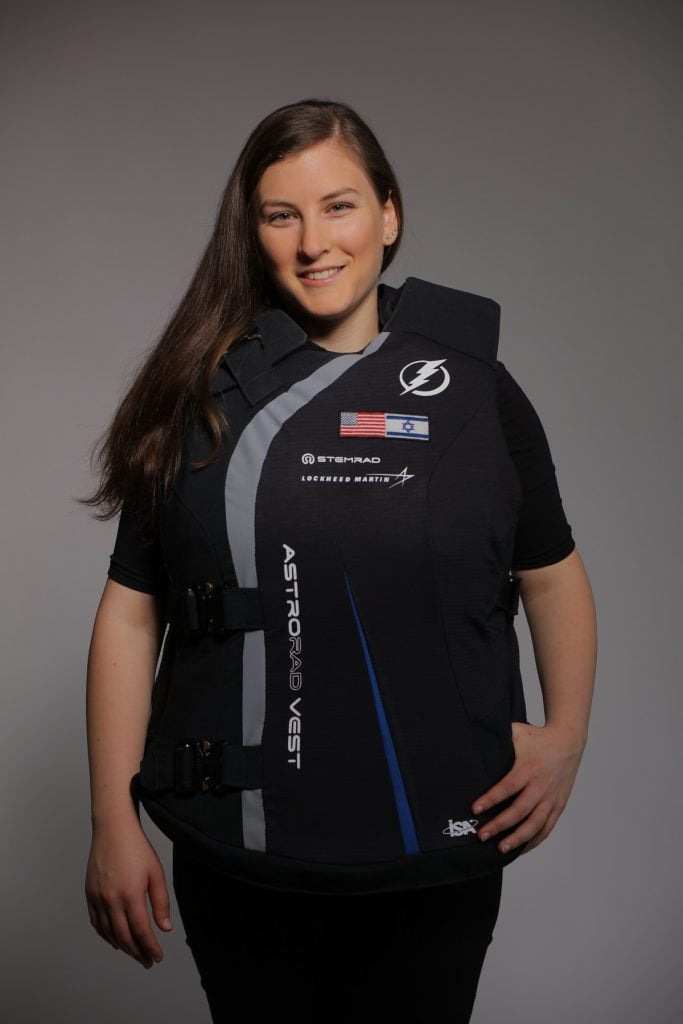 Prof. Uri Polat, head of the School of Optometry and Vision Science and Prof. Yossi Mandel, head of the Ophthalmic Science and Engineering Lab, together with Dr. Eran Schenker, chief medical innovation officer at the Israel Aerospace Medicine Institute, and Polat's team, modified digital tablet software technology to monitor astronauts' vision during space missions. The technology was provided by US-Israeli firm Cortex Therapeutics Inc. (GlassesOff), a clinical-stage digital health company, focused on developing and commercializing prescription digital therapies for patients with age-related diseases including presbyopia, myopia, AMD and early-onset Alzheimer's disease.
"The technology is based on an application that can be downloaded to any tablet. During Eytan Stibbe's time in space, we will remotely examine his vision and understand at what point in time changes occur. The results will allow us to draw conclusions about neuro-visual damage in space and may constitute a breakthrough in treatment," Polat has said.
"Vision is a very important function in our life and in space missions. We are proud to be part of this collective effort and contribute our knowledge and solutions to improve future space missions," Polat tells NoCamels.
Sign up for our free weekly newsletter
Subscribe
The AstroRad radiation vest is also being tested on the mission. Co-developed by Israeli startup StemRad and US aerospace company Lockheed Martin, the vest is personal protective equipment for astronauts beyond low Earth orbit (LEO) that noticeably reduces Radiation Exposure Induced Death (REID) such as cancer while eliminating the possibility of Acute Radiation Syndrome (ARS) due to solar particles (SPE.)
Stibbe will test the AstroRad vest under microgravity conditions and assess comfort and range of motion, providing critical feedback to ensure it will be fit for use in future travel.
The health of the astronauts is of utmost importance during the Rakia mission and future space missions to come. One of the experiments, using tech provided by Israeli firm Healthy.io, will perform urinalysis and screening of the urine for medical insights. The firm Healthy.io has developed an FDA-approved smartphone app that allows users to take urine analysis tests at home.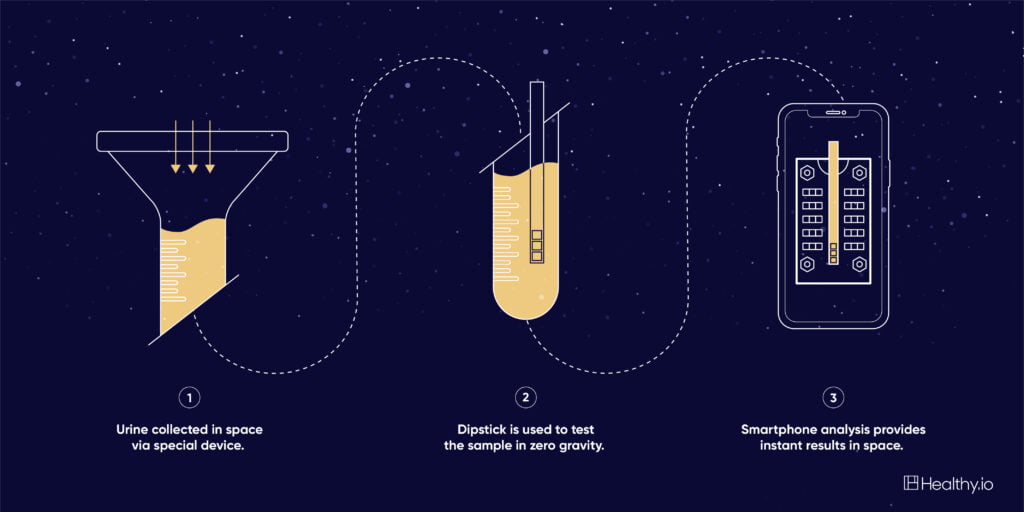 X-trodes, an Israeli firm that has developed a wearable smart tech product that measures and analyzes electrophysiological signals for better sleep, will conduct in-depth monitoring of the flight patterns of the pilots in space, prior to the launch and after returning to Earth. The company will use its Advanced Home Sleep Monitoring device, which contains artificial skin sensors with wearable technology for the analysis of sleep stages. Results will allow for an assessment of emotional stress levels and possible sleep disturbance.
Food in space
There will be a number of experiments dealing with food and agriculture that will be part of the Rakia mission. During the mission, Stibbe will investigate the effect of gravity on the ability of cow cells to differentiate into cells that make up muscle tissue, which are the building blocks of a cultured steak created by Israeli clean meat firm Aleph Farms. The Israeli company has developed a technological platform for the production of clean meat based on this process. The company first conducted a successful test at the International Space Station in September 2019, where it succeeded in assembling meat tissue using three-dimensional bio-printing. The study during the Rakia mission will advance Aleph's ability to develop a complete process of cultivated meat for long-term space missions and help build an efficient manufacturing process that reduces the environmental footprint on the Earth.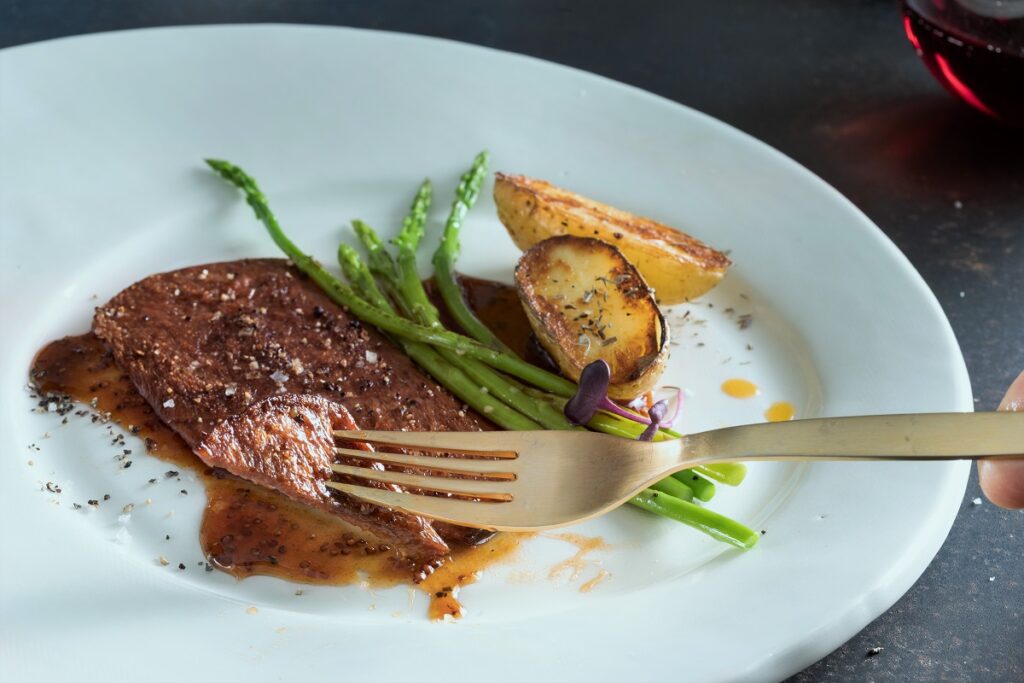 A study on the feasibility to germinate hummus through the cultivation of chickpeas under microgravity conditions will also be conducted during the week-long mission. 'The study will be led by Dr. Yonatan Winetraub, one of the founders of SpaceIL, the non-profit organization that attempted to land Israel's Beresheet, the first private interplanetary robotic mission, on the Moon on April 11, 2019. Scientists and engineers from Israel and Stanford University, Moon2Mars Ventures team, D-Mars, and students from Yeruham Science Center will also participate in the study.
In recent months, Stibbe has conducted an intensive training schedule at NASA and SpaceX facilities to prepare him for his stay at the International Space Station.
"The scientific part of the Rakia mission has enormous significance for me – the experiments I will perform will help dozens of Israeli researchers advance their important work, engage in sustainability for the benefit of life on Earth, help the Israeli space industry integrate into the international, public and commercial industry and propel it forward," Stibbe said in a statement. "I hope to influence the sons and daughters of the younger generation – the future scientists. The experiments I will do will be accessible to children of all ages, hoping to inspire them to do scientific work in diverse fields – such as medicine, agriculture, physics, and more."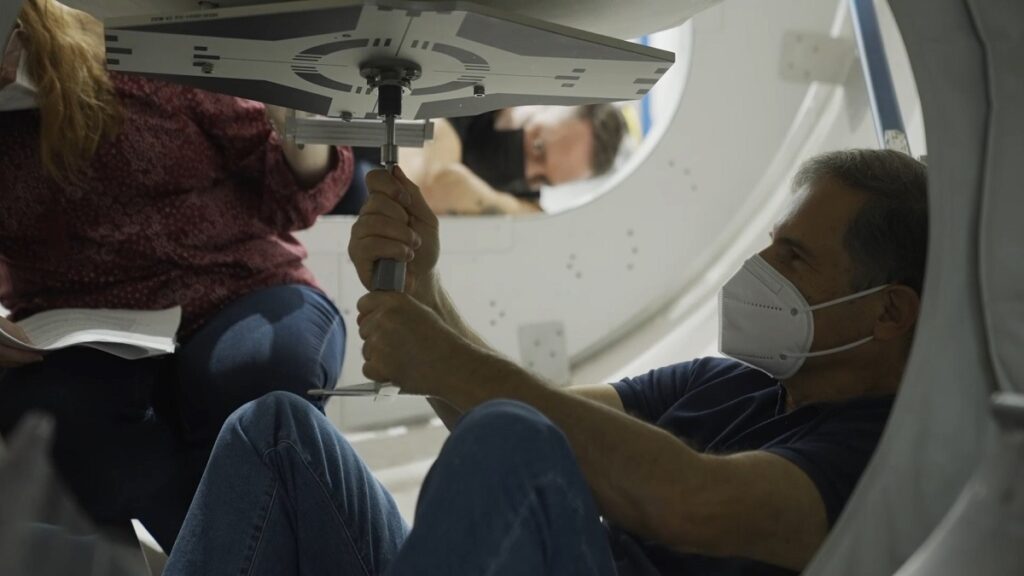 "The field of global space is undergoing a real revolution. The market has doubled in size over the past decade and is expected to grow to a trillion-dollar value in the coming years. It is a joy and a blessing that in the Rakia mission, important experiments will be carried out that will advance the Israeli space industry and Israeli and world science," said Orit Farkash-Hacohen, Israeli Minister of Innovation, Science and Technology.
The finalized list of experiments was announced just ahead of The 17th Ilan Ramon International Space Conference on Tuesday, a hybrid event that brought together leaders and experts from around the world to discuss, address, and plan the future of the space industry.
Related posts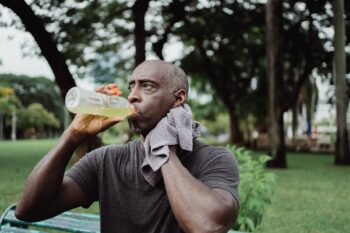 Startup Helping You Get Heart Healthy By Measuring Your Sweat
December 04, 2023