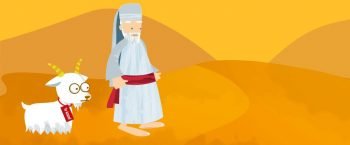 Kippur App 'Taslich' Allows You To Virtually Repent Your Sins
Even the Jewish High Holy Days with their soul-searching don't escape the grasp of high tech with a new app for repenting the year's sins called eScapegoat.
September 29, 2014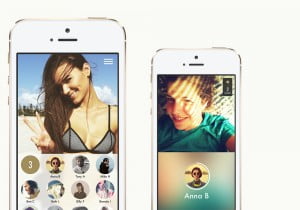 Another Snapchat? Mobli Releases MIRAGE, A Social App That Allows You To Send 15-Second Photos
From the creators of mobli and popular messaging app Yo! comes the latest temporary messaging competitor - MIRAGE. Moshe Hogeg's latest venture will allow you to send "disappearing" photo, video, text and voice messages to all of your contacts.
July 28, 2014
Cook Like The Chef Of Your Dreams With Popular App 'Look & Cook'
With already 2 million registered users, Israeli-developed recipe and culinary advice application Look & Cook provides the best tips and handcrafted recipes from some of the world's leading chefs, like Mario Batali, James Beard and Israel's own Meir Adoni.
July 27, 2014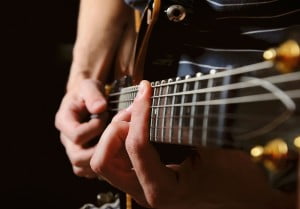 Israeli Sheet Music App Tonara Adds Interactive Score Synchronization To Help Musicians
Israeli startup Tonara, which offers smart sheet music for musicians, has recently introduced a major update. The company's new app will keep track of music for musicians and stage technicians, performing tasks such as turning music sheet automatically.
November 26, 2013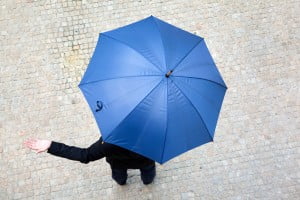 Nooly's Minute-By-Minute Weather App Will Help You Stay One Step Ahead Of The Rain
Whether you're planning an outdoor event or just heading out on a long drive, one thing you can never really count on is the weather forecast. Israeli app Nooly says it provides accurate minute-by-minute weather reports.
September 18, 2013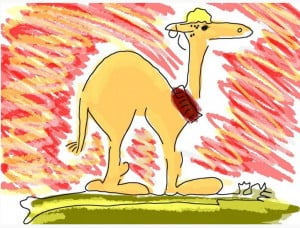 In Memory Of Daughter Victim Of Terror, Family Launches iPad Drawing Application
In 2003, a suicide bomber in Haifa detonated his vest, killing 17 people with him, including high school student Tal Kerman. When Tal's family went through her diary, they found a drawing of a camel that had not yet been colored. Her family now created an app that allows users to complete the drawing.
April 15, 2013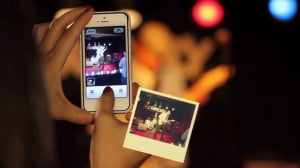 New App 'Takes' Converts Your Photos Into Videos
When using phones to capture moments, most people prefer photos over video. Israeli startup Takes eliminated the compromise, by enabling users to convert a series of photos into a realistic video clip.
March 17, 2013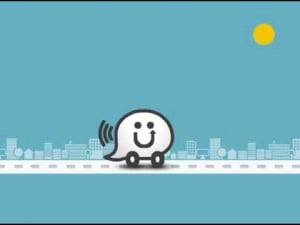 Israeli GPS App Waze Wins Best Mobile App Award At Mobile World Congress
Waze, the popular Israeli GPS navigation app, won the Mobile World Congress' Judges Choice Award this Tuesday for best overall mobile application, beating other top contenders such as Dropbox, Flipboard and Square.
February 27, 2013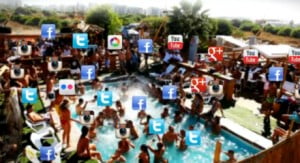 Moment.me: Gathering Your Social-Media Memories
We often post the same content on several social networks. Moment.me is an app that aggregates photos, videos, and tweets from different social networks, and then organizes them into multimedia albums it calls "moments."
September 24, 2012
Israeli Startup Develops European Tsunami Alert System
Israeli startup eVigilo is collaborating with the European Commission on a European Tsunami alert system. The system will be used to send real-time messages to populations in danger and will allow people to respond by sending "Panic Messages" to the authorities.
February 21, 2012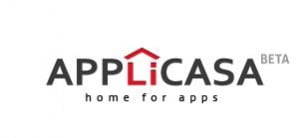 'Applicasa' Launches Free App Development Program For Startups
Israeli company Applicasa has launched its "Start-App" program to support startup companies, by offering them a server side setup. Developers can acquire Applicasa's full server solution, which includes simple database creation, custom queries, beta version deployment and push notifications. The service is free of charge until an app reaches 100,000 downloads – after which the developer can […]
February 19, 2012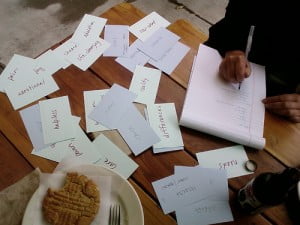 Gigantt: New Interactive Project Management App
New tool to help you manage your projects, divide them into sub tasks, and track their progress. Startup Gigantt developed a task managing application that includes a number of features that makes task managing modular and easy to control.
February 01, 2012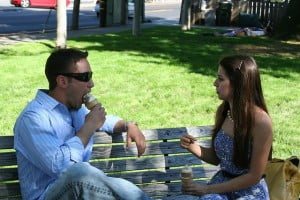 Looking For That Special Someone? Click Here?
4Singles is a new Israeli app that enables you to find your better half using a smart-matching algorithm and GPS location. The app crosses your selected preferences with your location to help you find your potential date.
January 30, 2012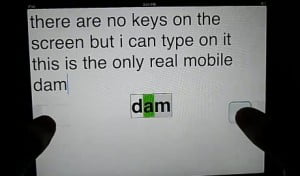 The Keyboard Without Keys
Jerusalem-based Snapkeys makes a smartphone app that lets you easily type without using a keyboard, with the text input easier than the usual "soft" keyboard you get with your touch cellphone.
January 11, 2012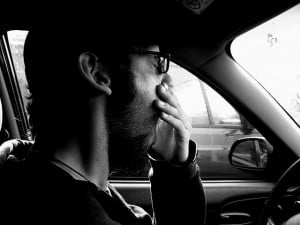 Trivia App To Keep Drivers Awake By Shouting Questions
Two Israelis have developed a mobile application designed to keep tired drivers awake by shouting trivia questions. The app, called Drivia, quizzes drivers about sports or music and sounds loud and frequent alerts if the driver responds too slowly, combining entertainment with safety.
November 14, 2011