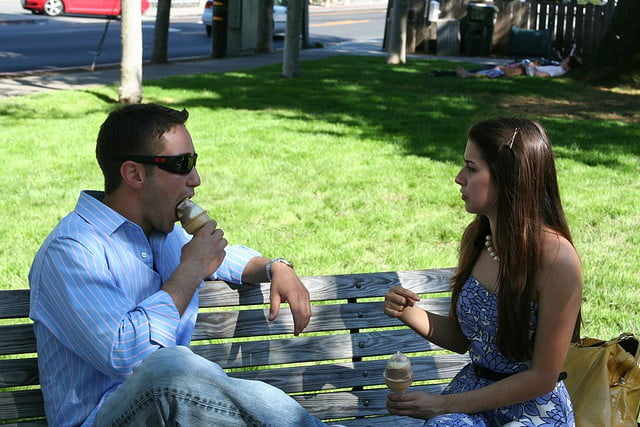 Evolution is relative, some might say. We might live longer, in better health and wear more fashionable outfits than our Stone Age counterparts, but we are no better at finding what we all look for: Love.
So it's no wonder that new dating sites or apps seem to pops up nearly every week and that many of them are oversubscribed.
The latest one is called 4Singles and is an iPhone app that allows you to locate singles in your radius with things in common and an interest in "meeting" people as well. The app says it knows how to match you with potential dates not only by the preferences you enter but also by their current location (showing them on a map). The app can send you updates about potential dates in your area – you decide the relevant boundaries.
When you find out that there is someone nearby who is potentially interested in a relationship like yourself, the chance for something to happen is greater than with someone at the other end of the world, CEO Liran Moreno told Israeli website Newsgeek.
Related Story:
Popular Gay Dating App Grindr Launches 'Straight App' 
4Singles' technology is based on an algorithm that tries to match you with someone using forty different preferences, so that users get as close a match as possible. The search system knows how to combine the preferences with your location – meaning you can see the candidates by scale of distance with the closest at the top of the list.
The app was created by the startup Appliz – founded by Liran Moreno (CEO) and Ziv Chen (CTO). Moreno told Newsgeek that the three of them tried to come up with ideas for a dating tool, using the existing GPS capabilities already embedded in most smartphones.
The company is currently undergoing its first financing round. The app is free and a premium version will be released soon, as well as an Android version and a Facebook application. The app has over 30,000 registered users – about half Israeli and the rest from the United States and Europe.
The app is focused on finding its users the perfect match based on their preferences – not only their location – but it is left to see how 4Singles will manage its competition, as location-based applications are the latest trend in the dating scene.
Several startups around the world are competing for the hearts (and wallets) of online daters, including the successful gay-app Grindr, with over 2 million registered users, as well asGrindr's recentl- launched application targeting straight users.
Related posts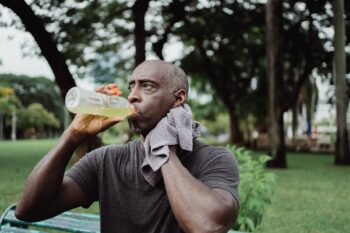 Startup Helping You Get Heart Healthy By Measuring Your Sweat
December 04, 2023