Israeli startup eVigilo is collaborating with the European Commision to develop a Tsunami alert system. The company announced recently that it will integrate its Alert and Distribution Center (IADC) with the Global Disaster Alert and Coordination System (GDACS) – a web-based platform that sends automatic e-mail or SMS messages in cases of disasters that require international humanitarian intervention.
eVigilo developed a mass alert platform that according to the company can reach millions of people in seconds, to improve personal safety and save lives. The company was previously chosen by the Israeli Home Front Command to develop Israel's national alert system, called "National Message".
Related Story:
Sending Out An SMS: Online System To Warn About Floods
In the event of an incoming tsunami wave, software used by the GDACS will automatically calculate the results of tsunami propagation and alert the international responder community via SMS or e-mail.
After receiving Tsunami notifications from the GDACS or from national authorities, eVigilo's Alert and Distribution Center will send geo-targeted internet and mobile alert messages across multiple channels, such as mobile, TV and radio networks, sirens, billboards and pagers.
[youtube]http://www.youtube.com/watch?v=vtlkpvuRyfE[/youtube]
eVigilo says it enables the authorities to maintain interactive communication with the populations in danger through dedicated Smartphone applications. These applications will allow the populations to respond to messages received and send "Panic Messages" to the authorities when they are in distress. Authorities will then be able to locate those messages on a map using eVigilo's technology and execute required rescue effort, the Israeli company says.
Testing of the joint-system will be executed in Portugal, in collaboration with the local Civil Protection authorities and the local municipality.
"Informing the public in times of crisis is crucial to prevent panic and manage the population effectively," says eVigilo's CEO, Guy Weiss. "We are confident that this project will be adopted by additional municipalities, helping us to expand our Safe-City agenda to increase the personal safety and security of the population."
Photo by CECAR – Climate and Ecosystems Change Adaptation R
Related posts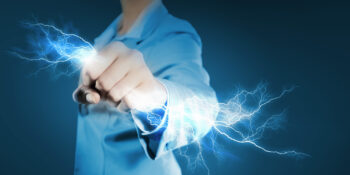 Thwarting Deadly Lung Disease By Electrifying Water Reserves
September 27, 2023