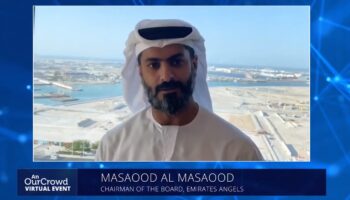 Israeli Entrepreneurs Court UAE Investors, Tech Collaborations In Virtual Summits
OurCrowd introduced the Israeli tech landscape to the UAE investor while JVP's Erel Margalit spoke at the first-ever UAE MITT tech summit.
September 27, 2020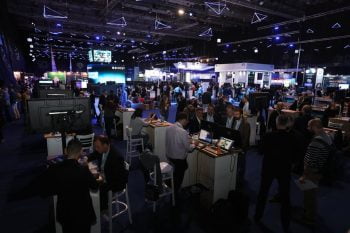 Israeli Tech Industry Grows But Employee Shortage Climbs To 18,500 – Report
Tech workers now make up over 9 percent - some 3210,000 employees - of the national workforce, but open positions in the field are increasing rapidly.
February 26, 2020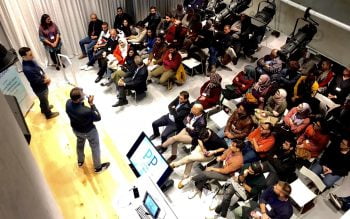 How Israeli Tech Expertise Can Help Grow The Palestinian Startup Scene
The Palestinian Internship Program, founded in 2014 by Israeli-American entrepreneur Yadin Kaufmann, brings Palestinian talent to Israeli companies.
February 10, 2020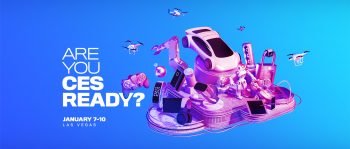 Trailblazing Israeli Tech Heads To CES 2020
Israeli startups focused on robotics, autonomous vehicles, IoT tech, and smart cities will showcase their innovative solutions at the annual Consumer Electronics trade show.
January 02, 2020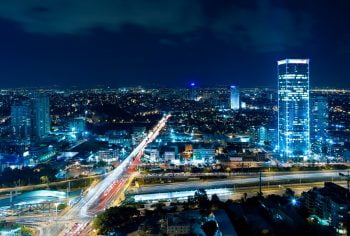 Israel Tech Exits Surge 102% In 2019, Reaching $9.9 Billion
The past decade saw 587 exit deals — IPOs and merger and acquisitions — for a value of over $70 billion, PwC report says.
December 25, 2019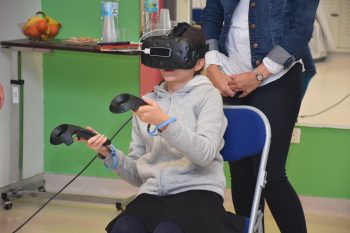 Annual Biomed Confab Highlights Role Of Advanced Tech In Rehabilitation
Israel's three-day life science and health conference welcomes over 6,000 participants to connect and collaborate on digital health, biomed, and rehab topics.
May 13, 2019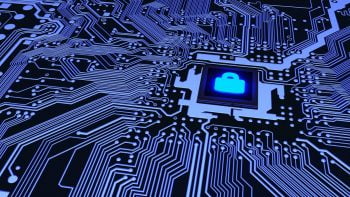 Israeli Cybersecurity Companies Raised Record-Smashing $1B in 117 Deals In 2018
The total sum of $1.19B constitutes nearly 20 percent of the overall cyber investments made worldwide in 2018, details a new report by Start-Up Nation Central.
January 28, 2019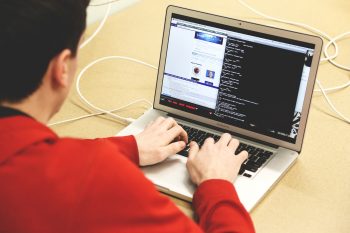 Seven Israeli Companies Selected To Head State-Funded Coding Boot Camps
The companies were selected by the Israel Innovation Authority to run coding courses in an effort to future software developers expected to join the workforce within the next five years.
June 04, 2018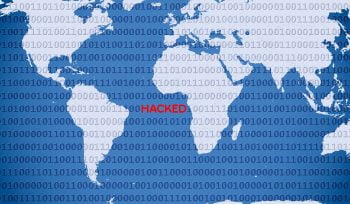 Israel Wins Second-Largest Number Of Cybersecurity Deals Globally
Six Israeli firms including BioCatch, Aqua Security, Minerva Labs, and Cylus, among 26 global cybersecurity companies named by CB Insights as 2018's 'Cyber Defenders.'
April 22, 2018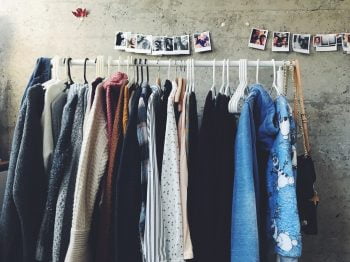 Israeli Entrepreneurs Launch First Retail Tech Hub With eBay As Key Partner
Launched by Israeli founders Yael Kochman and Alla Foht, the Re: Tech Innovation Hub in central Tel Aviv is used as a home base for more than 170 startups in the retail industry.
February 26, 2018
First 'Smart City' Cyber Conference In Tel Aviv Hosts 80 Municipal Delegations From Across the World
Municipal leaders, government officials entrepreneurs, security experts, and more came together to discuss cyber threats and challenges facing their smart cities in the future at the MuniExpo 2018 conference.
February 14, 2018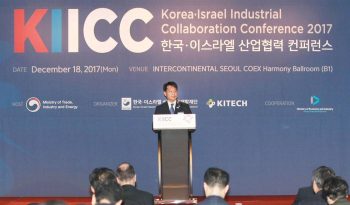 Israel, South Korea Launch Third Tech Collab Conference
December 18, 2017 | Israeli and South Korean researchers from the Korea Association of Robot Industry signed an agreement for mutual cooperation in the fields of robotics and autonomous vehicles, the Korea Times reported this week. The agreement, a memorandum of understanding, came in the wake of the annual Korea-Israel Industrial Collaboration Conference in Seoul, […]
December 18, 2017