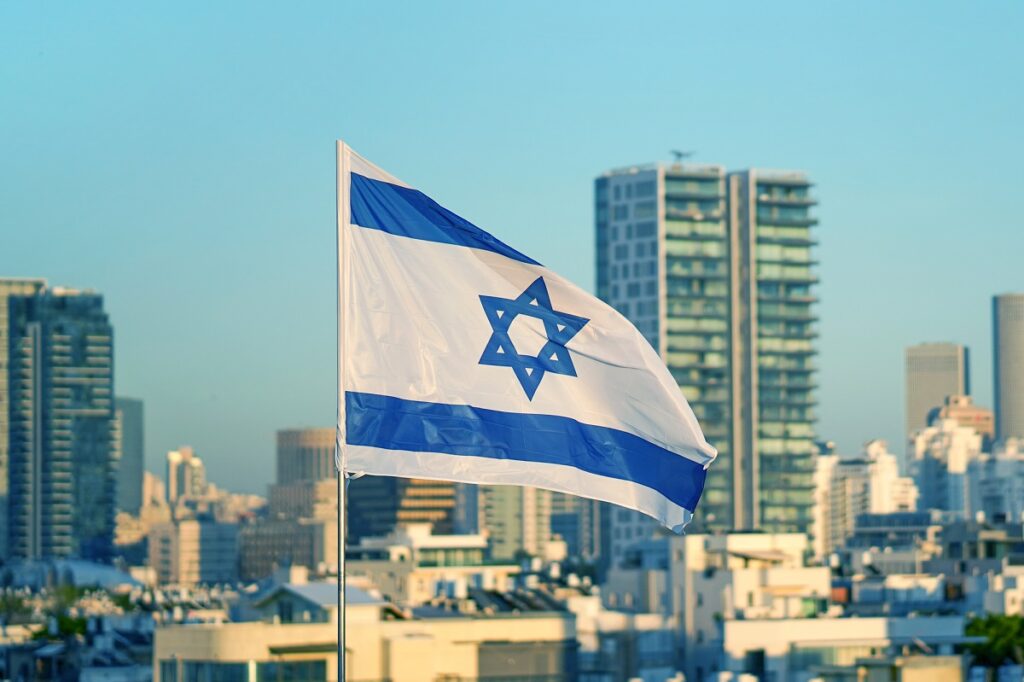 Israel is celebrating its 74th anniversary after a record-breaking year for its high-tech sector, with $5.6 billion raised in the first quarter of 2022 and over $25 billion raised through 2021.
Indeed, the record fundraising should be praised, but it's the incredible innovation and technological achievements that have kept Israeli companies at the top of their game this year in sectors like cybersecurity, digital health, and climate tech.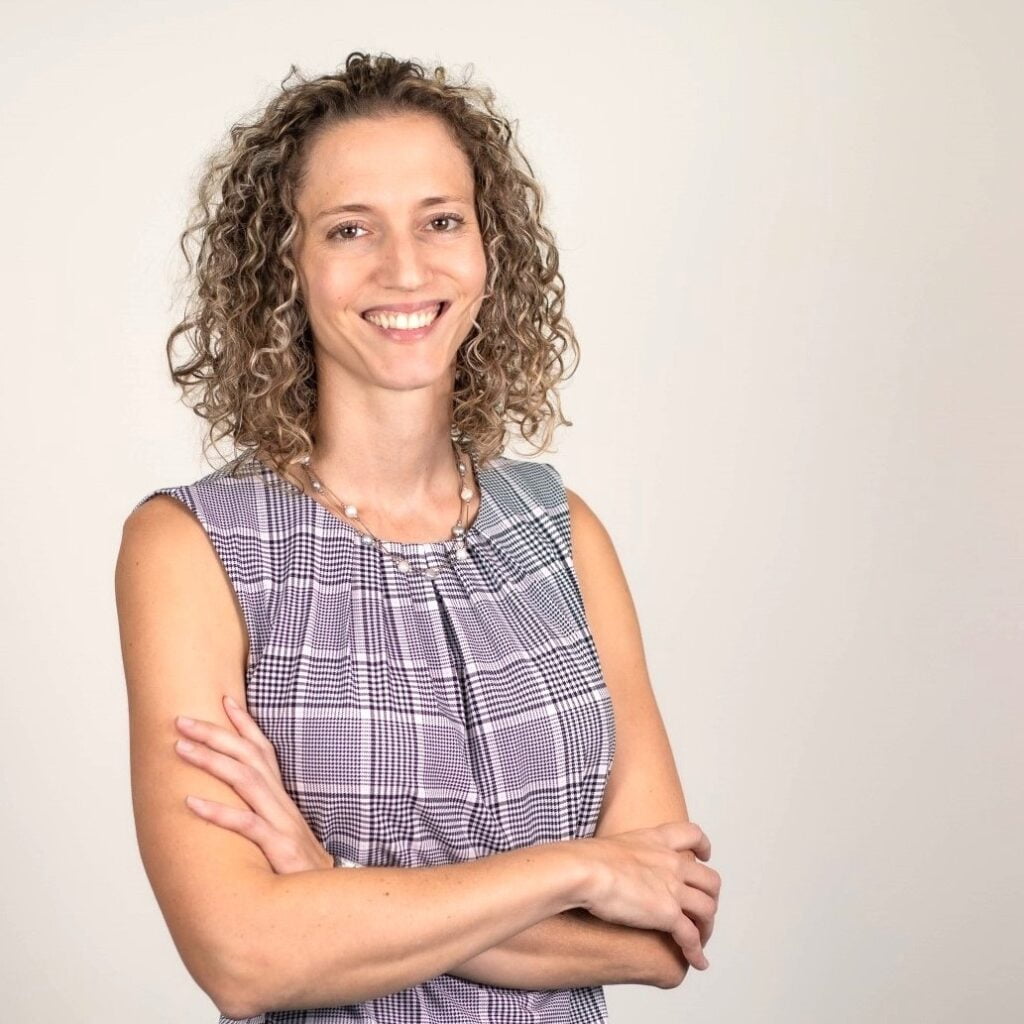 The Israeli tech sector "reached new heights" in the last year, Rotem Shacham, a principal at venture capital firm Viola Ventures, tells NoCamels. "We shattered all kinds of ceilings."
"Security and Fintech are always at the top of innovation sectors in Israel," Shacham says, noting that the country is also strong in data infrastructure and both vertical and horizontal applications.
This year, Israelis made medical breakthroughs, resolved problems, dealt with cyber threats, reduced carbon emissions, developed cancer treatments, disrupted industries, and in general, made a significant impact on the world at large.
"I think what is unique about innovation here in Israel is our culture," Shacham says, "Entrepreneurs are willing to take risks, experiment, and fail. We address problems head-on in a very direct fashion and are not sentimental in admitting failure, learning from it, and venturing out to try again. This grit and perseverance is very unique."
As Israeli turns 74, NoCamels highlights the companies that have stood out in the past year:
Matricelf
Matricelf, the Israeli regenerative medicine firm established by founder and Chief Scientific Officer Professor Tal Dvir in 2019, announced it was closer than ever to curing paralysis with the development of 3D printed neural implants for paralyzed patients with spinal cord injuries. The company reported it had produced its own in-house induced pluripotent stem cells (iPSCs) from human peripheral blood cells, which could be combined with a unique hydrogel from 3D printed implants to potentially cure the condition.
Matricelf VP R&D Dr. Tamar Harel Adar called the achievement a revolutionary and promising technology in the world of cellular therapy and regenerative medicine," according to Globes.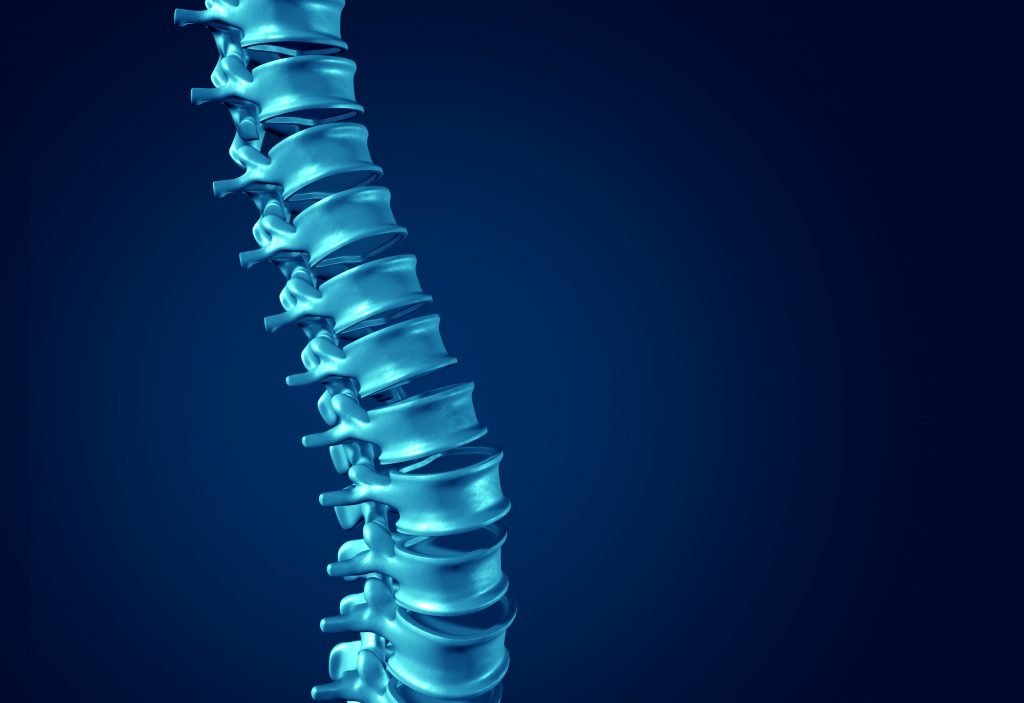 In February, Israeli scientists reported they had engineered 3D human spinal cord tissues from tissue engineering technology developed by Dvir of Tel Aviv University (TAU) and licensed by Matricelf. The tissues made an implant that could replace the affected tissue of patients suffering from Spinal Cord Injury (SPI,) scientists said, according to "highly encouraging results" when implanted into an animal lab model with long-term chronic paralysis. The implant was said to have an 80 percent success rate in restoring walking abilities in patients.
This has been said to be the first time in the world that implanted engineered tissues have generated recovery in an animal model for long-term chronic paralysis.
In April 2019, TAU researchers, including Dvir, used the same tech to create a "major medical breakthrough" — a live heart — using the revolutionary 3D printing process that includes the human tissue taken from a patient based on the patient's own biomaterials and cells.
The team hopes to start clinical trials in humans within the next few years, Dvir said. Alongside Spinal Cord Injury, Matricelf's regenerative tissue engineering technology aims to cure patients suffering from Age-related Macular Degeneration (AMD), Parkinson's Disease, and Myocardial Infarction.
UBQ Materials
Between higher consumption rates, rising living standards, and linear life cycles of products, the world now generates just over 2 billion metric tons of municipal solid waste on a yearly basis and at least 33 percent of that waste is environmentally mismanaged. By 2050, global waste is estimated to grow to 3.4 billion metric tons.
Founded in 2012, Israeli cleantech company UBQ Materials offered a solution to the global waste problem through its patented advanced conversion process which turns landfill-destined waste, including organic material, into a climate-positive, cost-competitive, and fully recyclable material called UBQ™. The resulting bio-based thermoplastic can be used as a drop-in material for existing manufacturing processes as a substitute for virgin petroleum plastic, wood, and even concrete to reduce the overexploitation of finite natural, raw resources, and decrease methane volume and carbon, that would otherwise be emitted from landfills.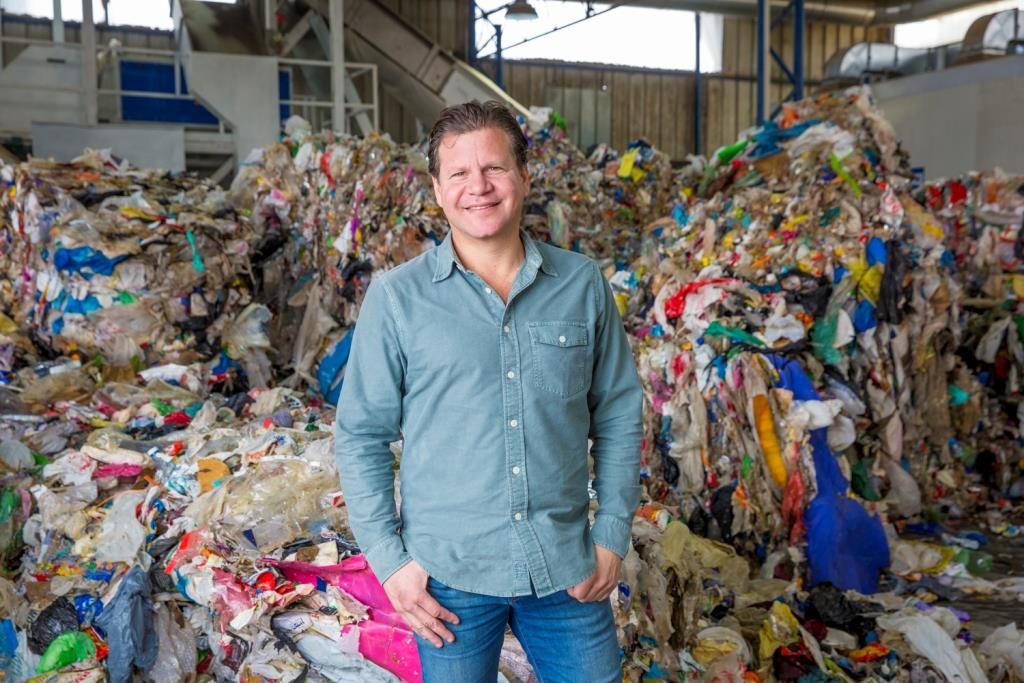 "By unlocking the value of waste and converting it into thermoplastic UBQ we have the potential to shift the manufacturing industry from a linear process to a fully circular model. By implementing UBQ, manufacturers are diverting waste, reducing methane emissions and preserving finite natural resources for future generations," UBQ CEO Tato Bigio tells NoCamels.
This year, UBQ has partnered with giants like PepsiCo, to retrofit its petroleum plastic-based delivery pallets, saving the equivalent of 6,500kg of GHG emission, while Israel's largest food manufacturer, Nestlé subsidiary Osem-Nestlé, has tapped UBQ Materials to create sustainable shipping pallets of their own, initiating a 24 percent decrease in CO2-equivalent emissions over a 20-year period. Other partnerships include beer brewer Anheuser-Busch and Rhode Island-based thermoplastic designer Teknor Apex Company.
This past March, the company was selected as a winner in the Speculative Design category at the 24th annual SXSW Innovation Awards held in Austin, Texas for its signature waste-based 3D filament.
Empathy
Israeli startup Empathy has been on a mission to change the way the world deals with loss by helping users deal with problems that no one wants to face after the death of a loved one.
Both of Empathy's co-founders, CEO Ron Gura and CTO Yonatan Bergman, have extensive experience as entrepreneurs, but after the early death of his brother and watching a co-worker in the US deal with the aftermath of his wife's death, Gura realized he wanted to help others deal with the difficult bureaucracy.
Sign up for our free weekly newsletter
Subscribe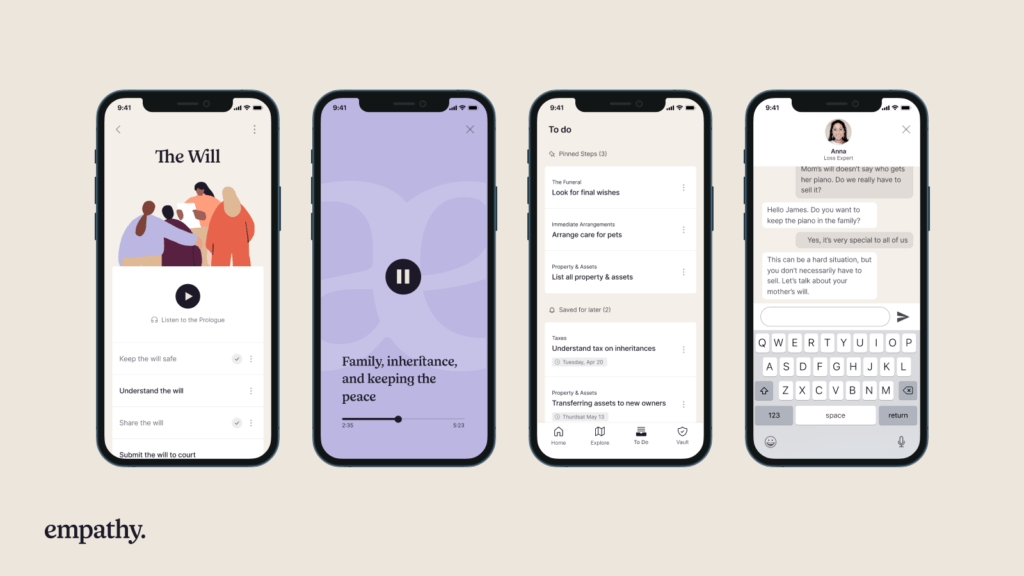 Empathy launched its app last year to help families navigate both the emotional and practical aspects of death, including tasks like planning funerals, dealing with legal and financial issues, and other assistance. The company has already raised $43 million in total just a year after it was founded in 2020.
The app provides step-by-step instructions to complete necessary financial, familial, and bureaucratic tasks, customized to the user's specific location and situation. They can also enter updates on how they're feeling. As a side note, Empathy runs a 24/7 call center manned by specially trained "care specialists."
Cider Security
"The demand in the market for Cider Security is massive," said John Curtius, partner at Tiger Global Management, in March when Cider Security raised $38 million for its platform that provides a unified view of the entire engineering ecosystem for security teams.
Founded towards the end of 2020, Cider Security's mission is to solve the most common challenges encountered by chief information security officers and security engineers. The company provides security teams with a tailored set of controls and optimized security strategies tackling anything from code protection to deployment. Cider Security enables AppSec programs to be implemented in minutes by a range of industry verticals, sizes, and maturity levels.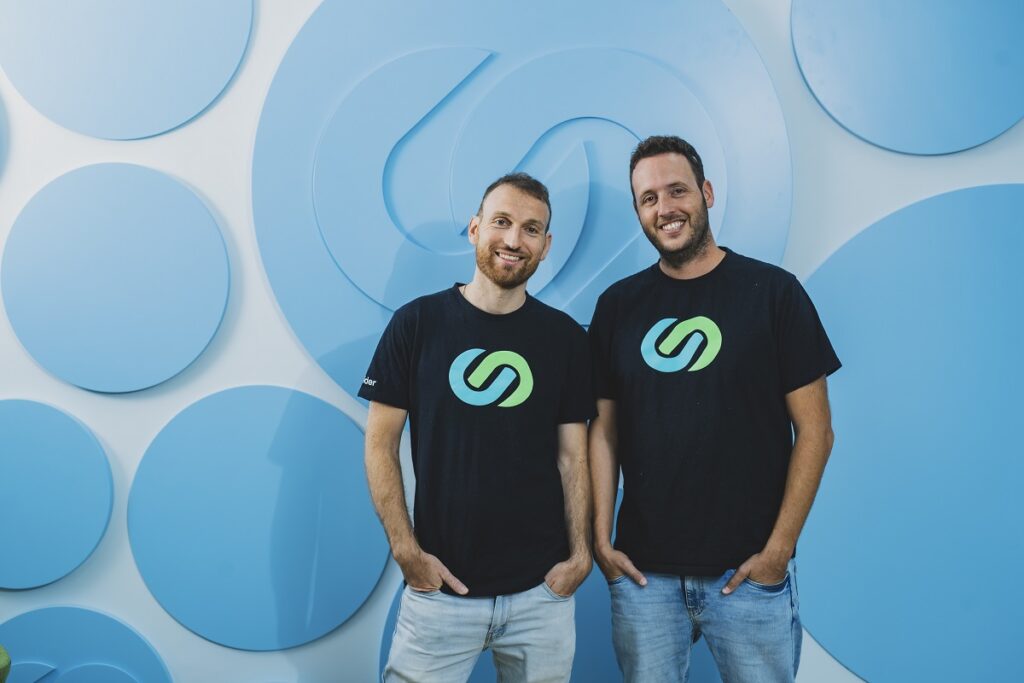 According to the team, founders Guy Fletcher (CEO) and Daniel Krivelevich (CTO) decided to create Cider Security because they felt a lot of frustration while they were trying to implement security as part of the engineering ecosystem and that pain was industry-wide. They felt that the industry's situation was problematic and that the solutions were very particular and pointed to specific issues without an understanding of the broader challenge. So they established Cider to help the security and engineering teams bridge the gaps that they had when they were trying to implement security as part of the engineering ecosystem.
The company says Cider's AppSec Operating System is the first of its kind and is presently being used by dozens of global companies such as Databricks, Rapid7, Built Technologies, Lemonade, Rapyd, and more.
Nucleai
Using AI to leverage data in order to develop new treatments for cancer and other diseases is the future of drug development and treatment and Nucleai is at the forefront. The Tel Aviv-based company has developed an AI-powered precision oncology platform that leverages unique tissue datasets to produce insights into cancer biology, increasing the efficacy of clinical trials and improving patient care.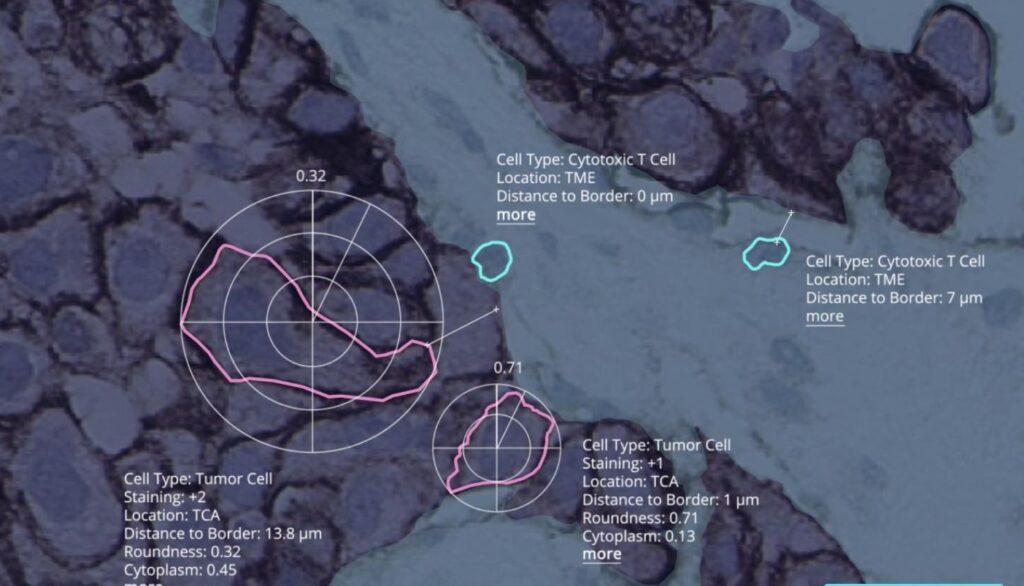 Last March, the company partnered with Sheba Medical Center's ARC (Accelerate, Redesign, Collaborate) innovation complex so that the Nucleai team would be able to access Sheba's extensive repository of pathology, clinical, and other multi-omics data. The partnership expanded on Nucleai and Sheba's existing collaboration to identify histological biomarkers that predict response to immunotherapy in non-small-cell lung cancer patients.
Nucleai has raised $50 million to date.
RiseUp
"RiseUp provides families with the opportunity to change their story about money – something that is very difficult to do alone due to the cumbersome and impenetrable financial system," said Yuval Samet, CEO and founder of RiseUp, when the company announced it had completed a $30 million Series B funding round last month, bringing its total funding to more than $50 million.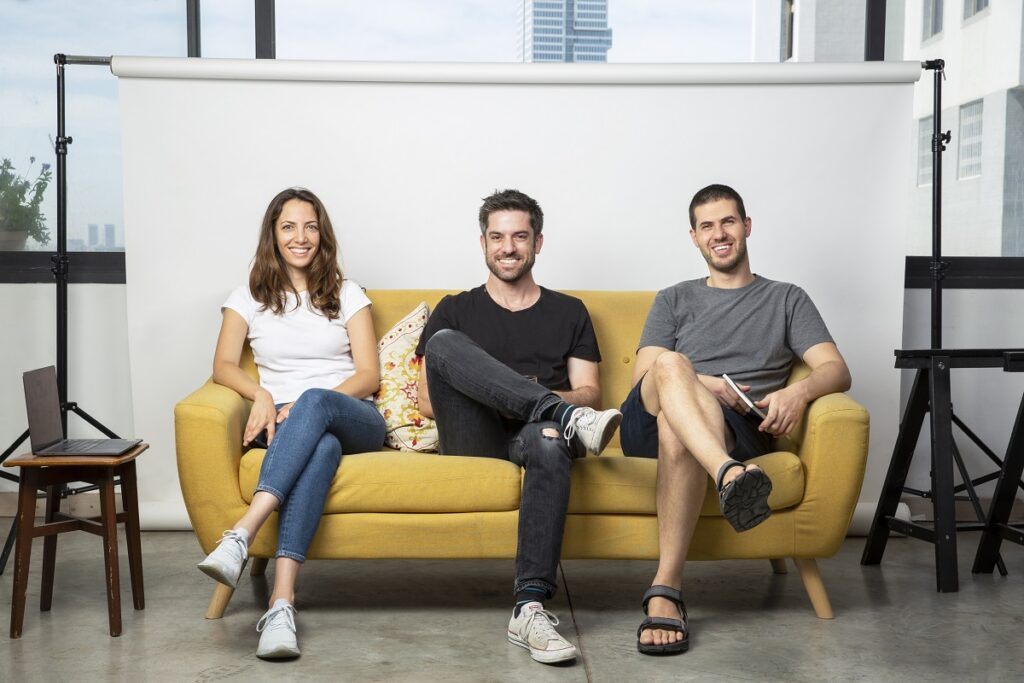 In a world where individuals are always worrying about their budgets, RiseUp's platform makes it clear and easy to understand. Founded in 2017, RiseUp analyzes a user's spending data to predict future transactions, generates a snapshot of their financial situation, and sends it to the customer via WhatsApp's messaging service. This enables users to better manage their expenses and save money on a more consistent basis. RiseUp was the first startup to initiate open banking partnerships in Israel, and it currently collaborates with Bank Discount and Bank Leumi
Eco Wave Power
With the constant and natural motion of waves, our oceans and seas present a massive potential for generating renewable energy. According to the U.S. Energy Information Administration (EIA), "the theoretical annual energy potential of waves off the coasts of the United States [alone] is estimated to be as much as 2.64 trillion kilowatt-hours or the equivalent of about 66% of U.S. electricity generation in 2020."
Founded in 2011, Israeli energy-tech company Eco Wave Power developed an innovative technology to produce clean electricity from waves. The award-winning tech is made up of specially designed floaters attached to coastal structures like piers and jetties. The up-and-down motion of the waves lifts and lowers the floaters, which compresses and decompresses hydraulic pistons that pressurize hydraulic fluid. With enough pressure, the fluid is discharged to mechanically rotate a hydraulic motor, which a generator then converts into electricity before being transmitted to the electrical grid. The fluid is then looped back to the pistons creating a closed circular system.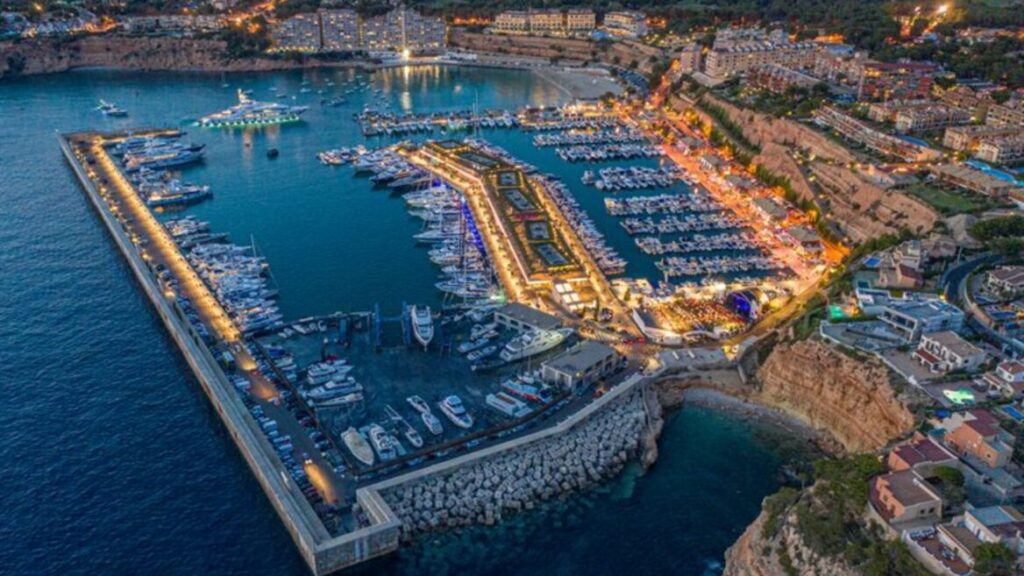 This past April, Eco Wave Power signed a deal with Port Adriano in Spain to construct a power station that would generate up to 2 megawatts of clean electricity, helping Spain, a country with over 8,000 km of coastline, achieve its 74 percent renewable energy target for 2030.
The company pioneered the wave-energy field in 2016 starting with a small pilot project located in Gibraltar to test its energy-generating capabilities as well as its built-in storm-protection mechanism over the course of several years. After successfully supplying as much as 15 percent of local electricity needs, the company announced this past March that it will relocate the energy conversion unit to the AltaSea premises at the Port of Los Angeles to upgrade its floaters ahead of its US market entry. Meanwhile, Eco Wave Power is in talks with the government of Gibraltar to augment its prior operations.
CytoReason
Big data and machine learning are taking the health world by storm, but who would have thought that one day, instead of complex and time-consuming clinical trials conducted in state-of-the-art labs with expensive toolkits for pharmaceutical drug development, we would see a technology that can predict the effectiveness of drugs on patients, without exposing them to unnecessary risk?
Key to this breakthrough achieved by the 2016 established company CytoReason is the throve of clinical data amassed over the years. . "Every year, hundreds of thousands of clinical trials are conducted," CytoReason CEO David Harel tells NoCamels in an email, "That's a lot of data. And yet, it still takes over 10 years to bring a new drug to market, and 90 percent of drugs in development ultimately fail."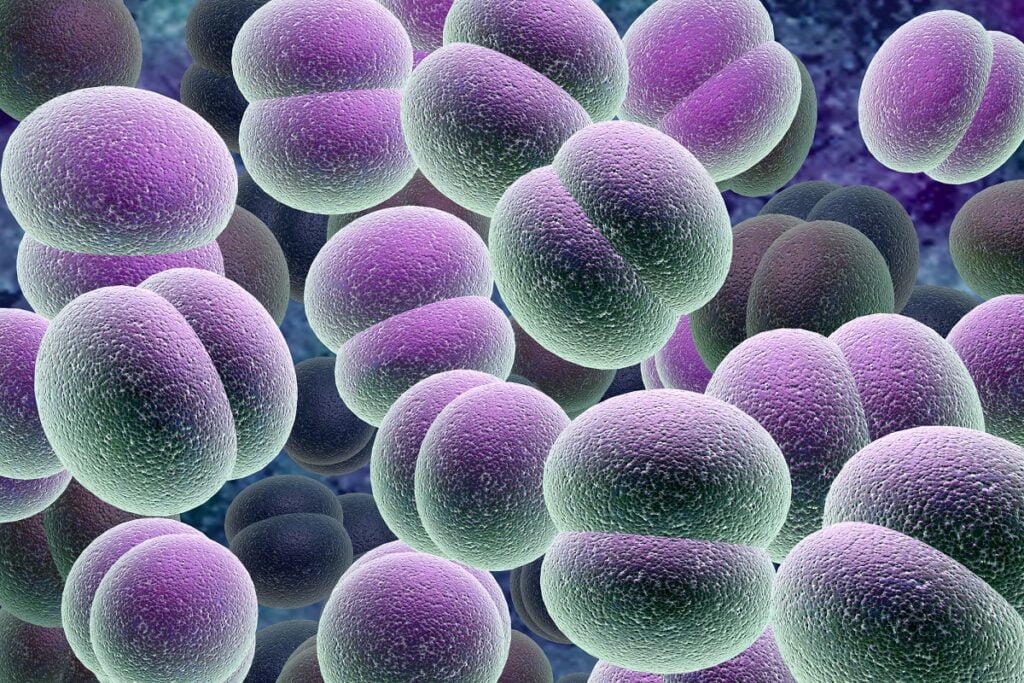 The company's unique machine learning platform can quantify a person's immune system at the cellular level, run simulations, and in so doing establish how a patient will respond to certain treatments which in turn should facilitate the development of more effective drugs.
And big pharmaceutical and biotech companies, like Pfizer, are starting to notice. In February, Pfizer announced it would extend its current collaboration agreement with the Israeli biotech firm. CytoReason first announced its cooperation with Pfizer in early 2019 to leverage the Israeli company's cell-centered models of the immune system and diseases in order to develop innovative drugs. Since the start of the collaboration, CytoREason said it has provided Pfizer with "multiple insights in a number of R&D programs across over 20 diseases."
Related posts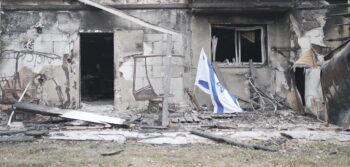 Israeli 'See The Truth' Chatbot Fights Deniers Of Hamas Massacre
November 28, 2023