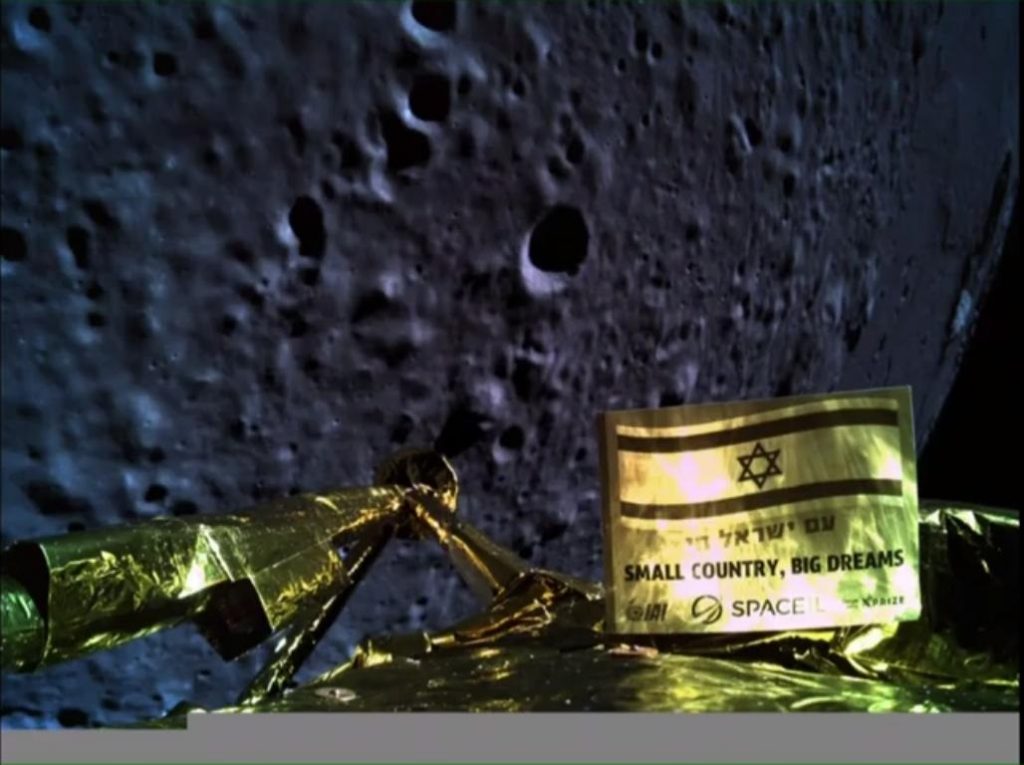 A bittersweet ending to Israel's bid to become the fourth country to land a spacecraft on the moon, as Beresheet, Israel's first spacecraft, crashed into the lunar surface following engine malfunctions on Thursday.
The lunar mission was broadcast to the world via a live stream feed out of Israel Aerospace Industries' command center in Yehud in central Israel.
Excitement rose as Beresheet – the Hebrew word for "Genesis" – got closer and closer to the Moon's surface and engineers explained the process of landing and celebrated a selfie taken just 22 km from the moon's surface during the landing process.
At about seven kilometers, the spacecraft operated by SpaceIL, the non-profit behind Israel's moonshot, and the Israel Aerospace Industries (IAI) had its first engine failure, lost its braking ability, and then recorded a brief return of engine control before all contact was lost with the unmanned robotic lander during its descent over Mare Serenitatis, on the northern hemisphere of the moon.
"Israel made it to the moon, Beresheet's journey hasn't ended. I expect Israel's next generation to complete the mission for us," said South African-born Israeli billionaire and philanthropist Morris Kahn, SpaceIL's primary funder and president, of the $100 million mission.
"We definitely tried, and I think the achievement of getting to where we got is pretty tremendous. I think we can be proud … you win some, you lose some."
Indeed, despite the crash, the mission is being hailed as important for the space community.
Beresheet is the first privately-funded spacecraft to enter the moon's orbit and come so close to landing on the lunar surface.
NASA, which partnered with SpaceIL on key aspects of the mission also offered words of comfort.
"While NASA regrets the end of the TeamSpaceIL mission without a successful lunar landing, we congratulate SpaceIL, Israel Aerospace Industries and the State of Israel on the accomplishment of sending the first privately funded mission into lunar orbit," tweeted NASA Administrator Jim Bridenstine.
Thomas Zurbuchen, associate administrator of the NASA Science Mission Directorate said on Twitter: "Space is hard, but worth the risks. If we succeeded every time, there would be no reward. It's when we keep trying that we inspire others and achieve greatness. Thank you for inspiring us TeamSpaceIL. We're looking forward to future opportunities to explore the moon together."
Zurbuchen said he will "personally come to Israel later this year to enable that discussion!"
"Explorers around the world know that this is not the end of this story, only the end of one amazing chapter of [Israel's] history! NASA will continue to explore with international and commercial partners!" he said.
Zurbuchen said SpaceIl was to be thanked "for doing this landing with millions watching around the world, despite knowing the risks. We do the same because we believe in the value of worldwide exploration and inspiration. We encourage all international and commercial explorers to do the same!"
Prime Minister Benjamin Netanyahu, fresh from a political victory earlier this week as he looks to begin his fifth term as Israel's premier, also offered words of encouragement, saying: "If at first you don't succeed, try again.
"Write this down, in three years we will get another spacecraft on the moon, and this one will land in one piece," he said.
The mission was launched on February 22 (Israel time), riding piggyback on a SpaceX Falcon 9 rocket. It had orbited the Earth and then the moon, traveling 6.5 million km before attempting today's landing.
Beresheet began in 2011 as a dream by three young engineers – Yariv Bash, Kfir Damari and Yonatan Winetraub – as part of the now-defunct Google Lunar X Prize competition, an international contest that challenged the world's engineers to create and send the first private lander to the moon.
Hours before the expected landing attempt, Winetraub took a cautious tone amid the excitement, warning that "there are still many dangers surrounding tonight's landing and we'll need a lot of luck."
Sign up for our free weekly newsletter
Subscribe
Speaking at a press conference Thursday night following the malfunction, Winetraub said: "I want to turn to the kids that might be watching – yes, we didn't reach the moon in one piece but engineering and sciences are hard."
"Sometimes it doesn't work the first, second, third or even fourth time, but eventually it will work. I want to encourage you to continue studying engineering and sciences because one day you will be able to reach the moon, the stars and beyond," he said.
Israeli and foreign SpaceIL fans alike took to social media to tell the three founders that they are "inspirations to us all" and made Israel "proud." Their Facebook pages are overrun with kudos and positive comments.
If Israel's lander had indeed touched down perfectly on its first attempt, it would have been a truly other-worldly achievement. For scientists, the fact that Israel got this close is "99 percent of the mission."
"Compared to not doing the mission at all, it [is] still an advancement, because it proves that they got that far," Phil Metzger, a planetary scientist at the University of Central Florida, told National Geographic. "You can say they hit the moon, they didn't get hopelessly lost among the stars—that's amazing! That means they did 99 percent of their mission."
Meanwhile, back in Israel, watch parties were set up across the country in anticipation of the landing attempt.
President Reuven Rivlin hosted one such event for young children at his residence in Jerusalem.
"We are full of admiration for the wonderful people who brought the spacecraft to the moon. True, not as we had hoped, but we will succeed in the end," President Rivlin said, hoping to provide comfort and hope to his young guests.
The president did not hide the disappointment but said there was "no doubt that our achievements and abilities – of our scientists and our country – are wonderful."
SpaceIL's achievements have indeed been unique. The non-profit entered the Google Lunar X competition, which came with a prize of $20 million, in 2012 and became the first international team in 2015 to sign a contract with aerospace manufacturer SpaceX and have its financial and technical details approved by the contest.
The original competition involved placing a spacecraft on the moon's surface, traveling 500 meters on the moon, and transmitting high-definition video and images back to Earth. The contest was ultimately canceled but the SpaceIL team continued in its mission.
For the three young engineers, who hatched the idea of putting an Israeli craft on the moon at a bar while still university students, the space quest always had a second mission: to inspire the next generation towards STEM studies.
"To get a spacecraft to the moon requires huge resources, and with our few resources got 'Beresheet' nearly to the moon. When we put our minds to it, we succeed. True, sometimes there are disappointments, but they are nothing compared to the achievements of this evening. That is why I am so happy to be here with you tonight as president with so many young people," Reuven told the children, aged 9-12.
The president sang Israel's national anthem, a song of hope, with his young audience.
"When we were children your age, we never even dreamed we would go to the moon. I hope that you will be the scientists who get to the moon and achieve even greater things. This is an important evening of the State of Israel and for Israeli citizens and children who can see what we can do when we want and try – so long as we work together," he said.
IAI said in a statement that it was "proud to be part of this amazing journey with SpaceIL that brought us to the moon. We will continue to lead Israel to unbelievable achievements. The Beresheet effect will continue to lead the children of Israel to dream about Beresheet 2.0!"
The spacecraft was carrying a digital time capsule loaded with Hebrew songs, stories, Israel's Declaration of Independence and national anthem, among other national symbols.
Related posts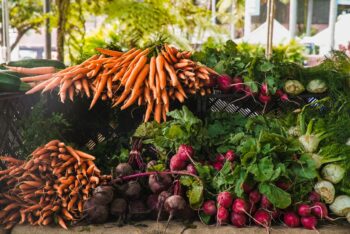 A Cybersecurity Approach To Cutting Food Waste
September 28, 2023