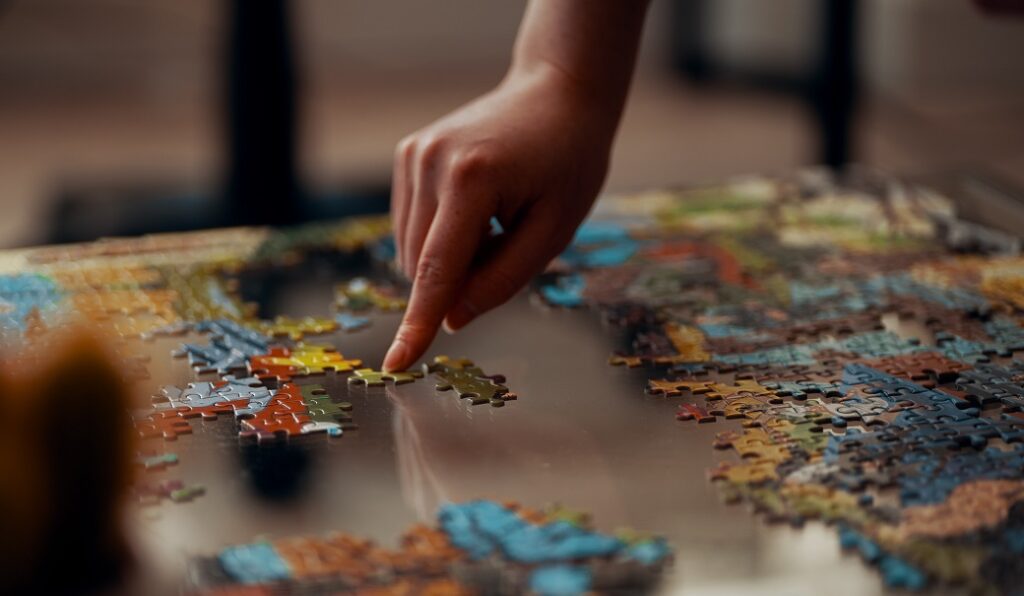 As Israel heads into a second national COVID-19 lockdown to tackle the rise in coronavirus cases, the hotspots of activity this week have been city libraries, toy stores, and bike shops.
No, we're not talking about "red zone trouble spots" marked for their infection rates. But rather makeshift pilgrimage sites with solutions for avoiding cabin fever over the next three weeks.
"The novel coronavirus has had a huge impact on the puzzle and board game market in Israel," Shahaf Wiseman, manager at the Puzzleland puzzles and models for assembly chain, tells NoCamels. "In the last two weeks alone we've seen a 700 percent jump in sales compared to this time last year. The demand for puzzles is mind-blowing."
SEE ALSO: Second Lockdown Won't Halt Israel's Worst Health, Economic Crises On Record – Study
This new lockdown, which begins tomorrow on the eve of Rosh Hashanah, the Jewish New Year, will also contain Yom Kippur and the holiday of Sukkot.
In addition to religious traditions, each of these holidays brings with it secular rituals, too. And now, all the holidays will be celebrated under coronavirus restrictions.
COVID-19 is forcing Israelis to get creative in how they celebrate each of the holidays during the lockdown that restricts travel of more than 500 meters from home (with some exceptions) and that will shut down much of the country through October 11.
Piece and quiet during COVID-19 lockdown
As COVID-19 continues to puzzle scientists and medical experts the world over, Israelis are puzzling to a different tune. Jigsaw puzzles have always been a popular pastime here and the novel coronavirus stay-at-home measures have made these games even more popular.
Sales of jigsaw puzzles in Israel are at a peak in the run up to Rosh Hashanah, Yom Kippur and the days in between the holidays.
"This year, with COVID-19 lockdowns and the holiday season, sales have been very intense these last two weeks. We have the stock and we're selling puzzles across the country," says Wiseman, of Puzzleland –the biggest seller in Israel of all the top brand names of jigsaw puzzles. "It's a Puzzle Rush, not unlike the Gold Rush."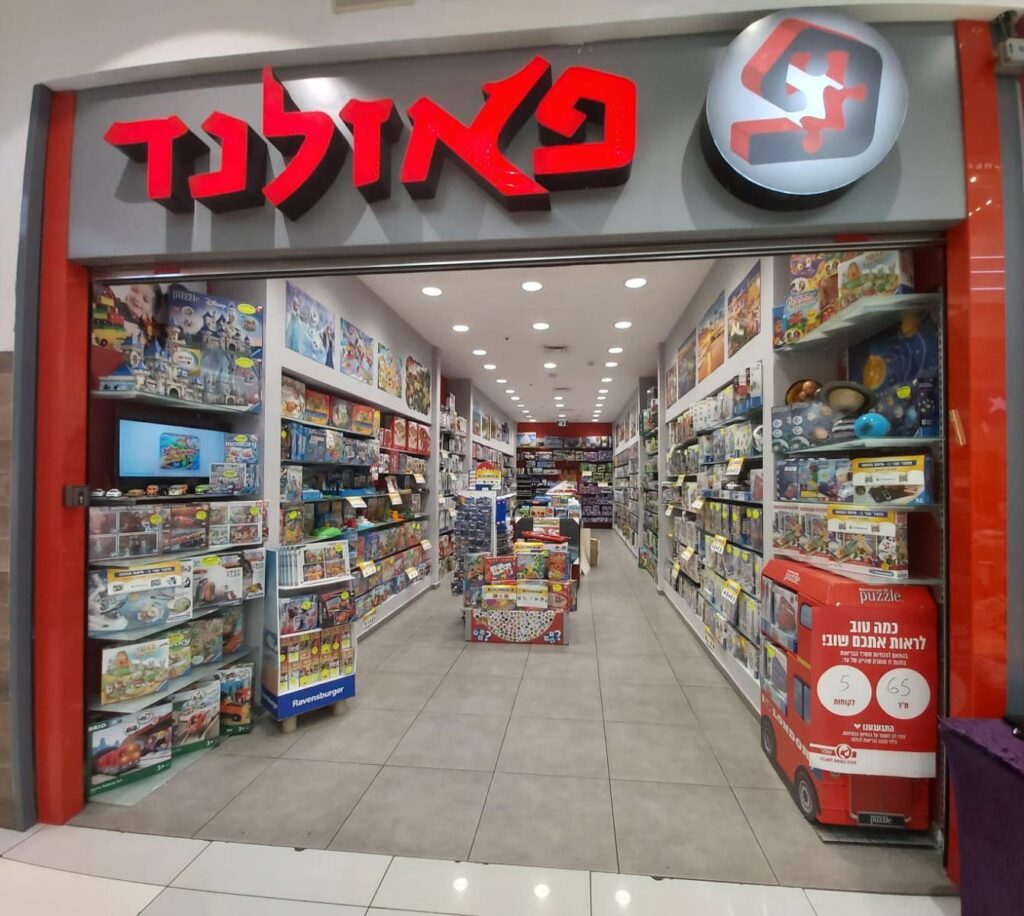 Some 1.3 million puzzles are sold in Israel annually, Wiseman tells NoCamels. Since the start of 2020, Israelis have bought nearly 2 million puzzles already, he says.
"Israel is third in the world in terms of puzzle sales. There are some 300 puzzles per 100 people in Israel. Per capita, that's the highest ratio in the world," Wiseman tells NoCamels.
The most popular puzzles sold at Puzzleland are 1000-piece sets. "Everyone can take on the challenge of a 1000-piece puzzle. Families can work together. Those who want a bigger challenge can buy the 1500-2000-piece sets. We've also sold a few of the biggest puzzle in the world sets – 42,000 pieces," he says.
Of course, puzzle demand has taken off the world over. In Australia, the prime minister even called jigsaw puzzles "essential" during the Covid-19 lockdown of his country and said it's okay to leave the house to buy them.
"Puzzles speak to everyone. They offer a doable challenge. We have our puzzle club members, amateur enthusiasts, the once-a-year puzzle doers, families, soldiers, there really is a mixture of people who do puzzles," Wiseman tells NoCamels. "It's a good addiction."
Reading a new reality
Meanwhile, social distancing and lockdown rules have also boosted book borrowing from libraries.
Local libraries setup takeaway book options to supply demand, allowing borrowers to order ahead and pick up their selections in a contact-free manner. In Tel Aviv, 17 libraries and over 3,000 library card holders took part in this campaign, according to the Tel Aviv Municipality.
And despite the libraries being closed during the first lockdown, the public libraries reported nearly 1,000 new members.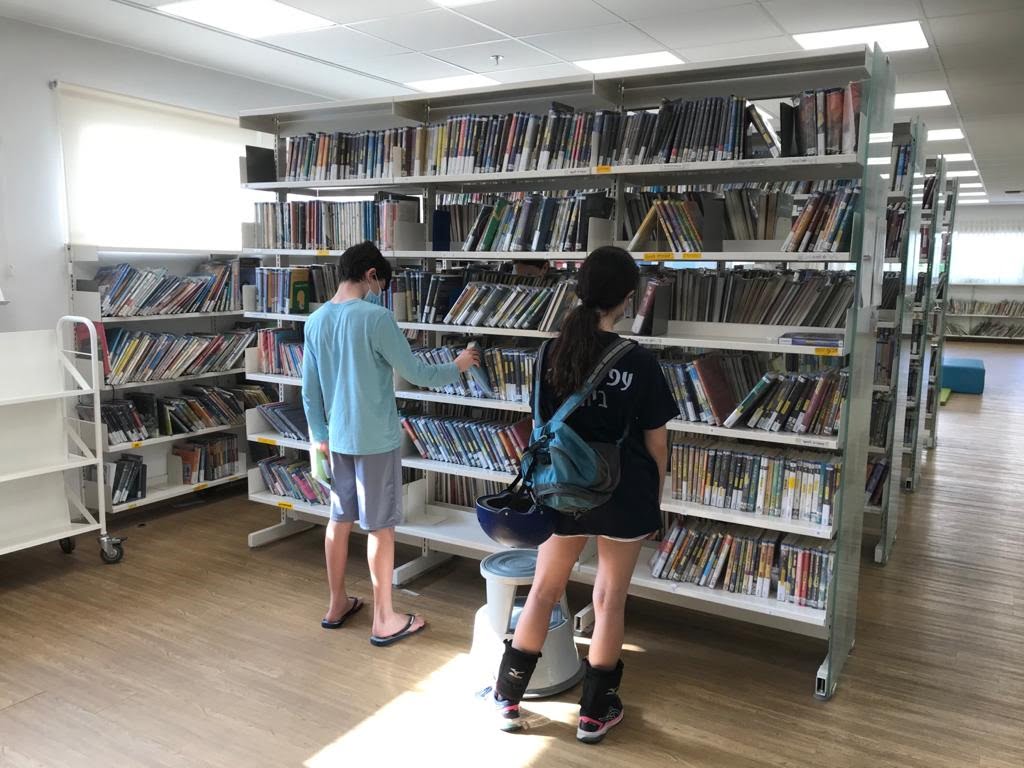 "Even though the libraries were closed during the lockdown, the number of members and readership went up," reads a municipality press release.
Sign up for our free weekly newsletter
Subscribe
Upon news of the second imminent lockdown, public libraries extended their hours and book borrowing limits. Readers capitalized on these new allowances and all but cleaned the shelves.
"Families are coming in and each person is taking 10 books. I've never seen anything like this," said a librarian at the Hadar Yosef public library.
Readership is up around the world, too. A recent UK study shows that people have doubled their reading hours under lockdown. The study shows crime books, thrillers, and popular fiction as the most prevalent genres.
"Reading requires your full attention, which makes it escapism like nothing else," author and publisher Toby Faber tells Bazaar magazine.
Riding to nowhere
Yom Kippur is the holiest day of the Jewish year. But in Israel, the holiday is more than a religious day of repentance. Yom Kippur is a festival of biking.
Almost all traffic stops on Yom Kippur and this opens the main highways and thoroughfares to cyclists usually relegated to uneven bike lanes or sidewalks. Children, especially, wait for Yom Kippur to take part in the annual adventure of riding on roadways not usually open to bikes.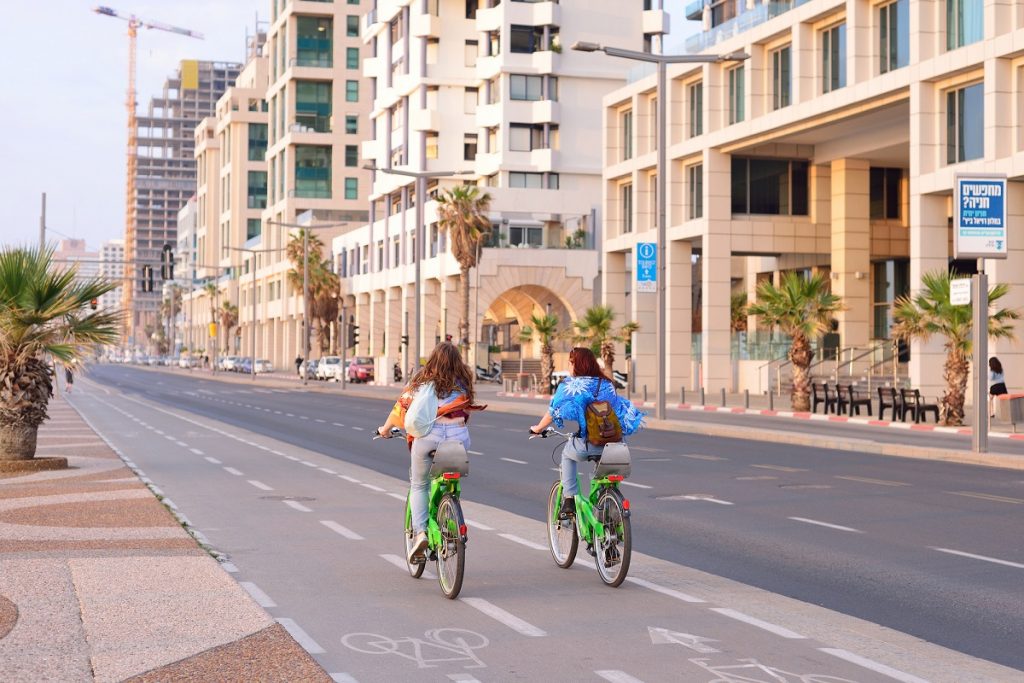 The rush to get bicycles and accessories for Yom Kippur usually peaks between Rosh Hashanah and Yom Kippur. But according to Hebrew media reports, the COVID-19 period has fueled the biking arena by over 50 percent in sales.
In fact, the bike boom is a worldwide phenomenon and has pushed sales up some 60 percent in the UK and US.
SEE ALSO: Pandemic Presents Opportunities, And Pitfalls, For Israeli Tech Sector – Report
According to the ever-changing lockdown rules, the 500-meter home radius will exclude biking on Yom Kippur and the activity will be permitted so long as safe distancing is kept.
Memes and more
And while the lockdown is being met with skepticism regarding its effectiveness, the uncertainty is once again – as it did in the Spring coronavirus lockdown – fueling memes, satirical TV spots and new jokes skewering the government decisions.
Among the many debated regulations now in joke format are the debated decisions to ban people from roaming more than 500 meters from home while keeping public transportation open; closing schools but keeping yeshivas open; and closing the sea but keeping beaches open.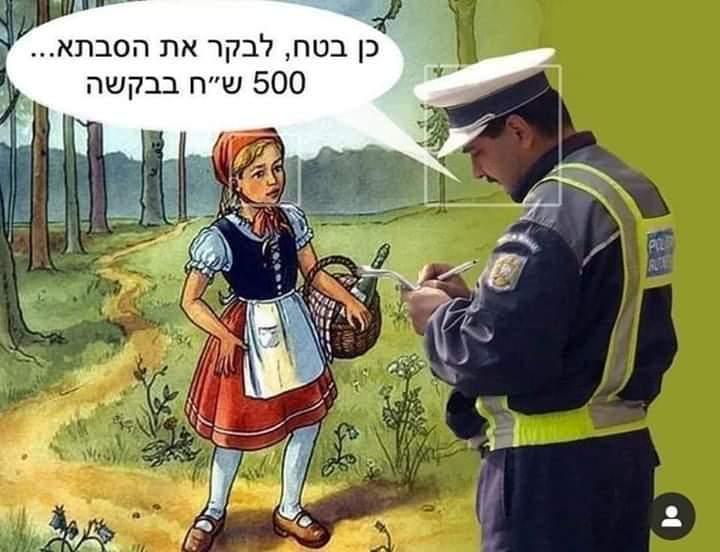 Cartoons and memes are mocking life under social distancing measures and how people react to the abundant health and economic insecurities.
"Laughter helps maintain perspective and be in another place other than the place of panic and hysteria," Jeff Gordon, founder of Happiness Training, told NoCamels during the first COVID-19 lockdown, noting the inherent need of Israelis to make light of anxiety-filled situations.
The National Library of Israel is even creating a COVID-19 Jewish ephemera collection of these jokes, memes and cartoons that, in their own way, tell the stories of strength, creativity, and calamity in our new socially-distanced way of life.
Here's wishing for a happy and healthy Shana Tova/New Year.
Viva Sarah Press is a journalist and speaker. She writes and talks about the creativity and innovation taking place in Israel and beyond. www.vivaspress.com
Related posts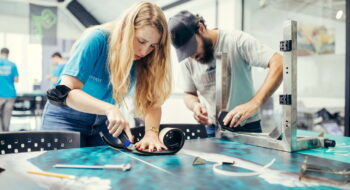 Tech Innovators Come Together To Help Israel's Wounded Warriors
September 18, 2023