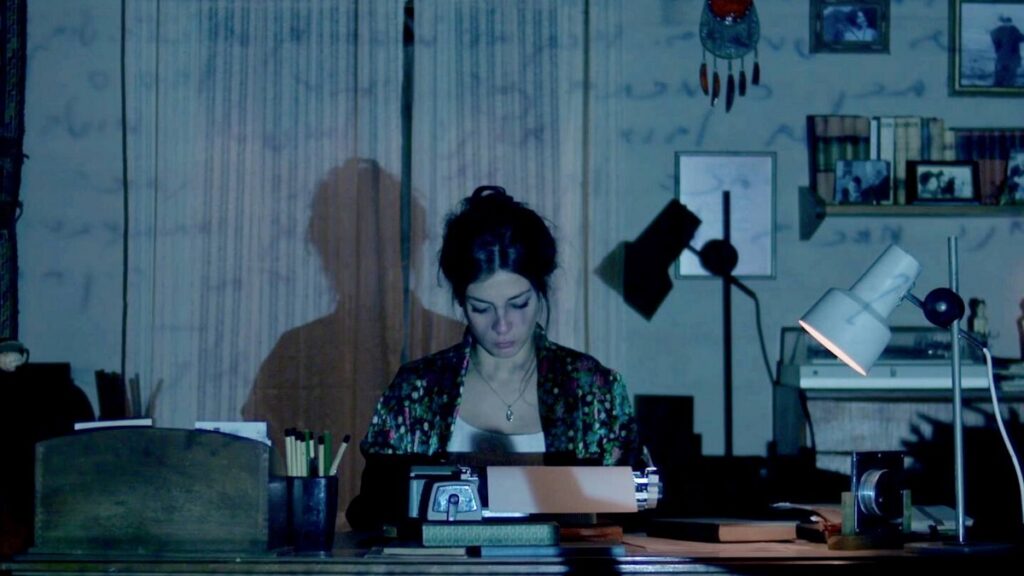 There are a number of ways to experience Israel from abroad: eating Israeli cuisine; embarking on virtual tours of Jerusalem and the Dead Sea; listening to the distinct sounds of Israeli rock; reading books about Israel, and watching Israeli shows and local news channels; following Israeli musicians, athletes, and celebrities on Instagram; taking in Israeli artwork from the comfort of your couch.
Of course, getting a sense of the country is not nearly the same as experiencing it directly. But with a global COVID-19 pandemic raging and wreaking havoc on economies, industries, and healthcare systems, travel may be out of the question for many. A new, recently launched streaming service is looking to give people a "front-row seat" to Israel with unique and colorful storytelling on this country's rich culture and history.
Dubbed IZZY, the service is like "if Netlflix and Israel had a baby," according to the startup's promotional material.
So for those who have already whizzed through Fauda and Shtisel and a few other notable Israeli shows on Netflix, and are searching for more on Israel, IZZY offers over 50 hours of programming spanning some 100 different titles and a dozen genres currently.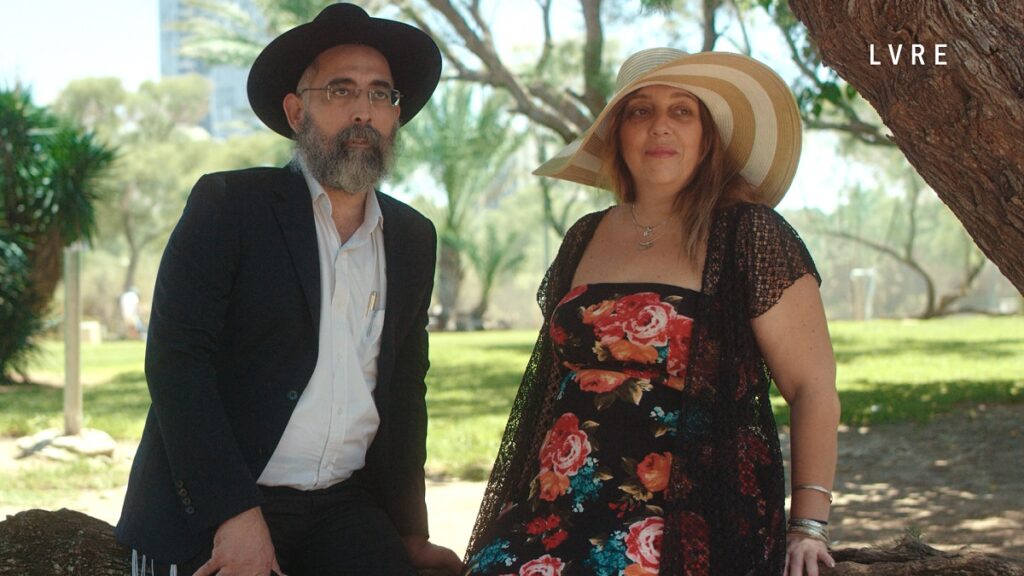 The library includes feature-length films such as "Dawn," based on the 1961 Elie Weisel novel of the same name, which tells the story of a Holocaust survivor who joins the Jewish underground, was captured by the British authorities and sentenced to death; short films such as "Asa Turns 13," a 2017 student flic about a boy from a small Israeli town who is about to celebrate his Bar Mitzvah and the societal and parental pressures he faces; and documentaries such as "Love In: Israel," a short feature about six couples from different backgrounds, religions, and sexual orientation fell in love with their partners, and "Broken Branches," a 2014 award-winning short about a young girl who behind her family in Poland on the eve of World War II.
"Blues By The Beach," another documentary, is a moving one-hour indie first released in 2004 about Tel Aviv's famous live music bar "Mike's Place," the site of a devastating terror attack in 2003.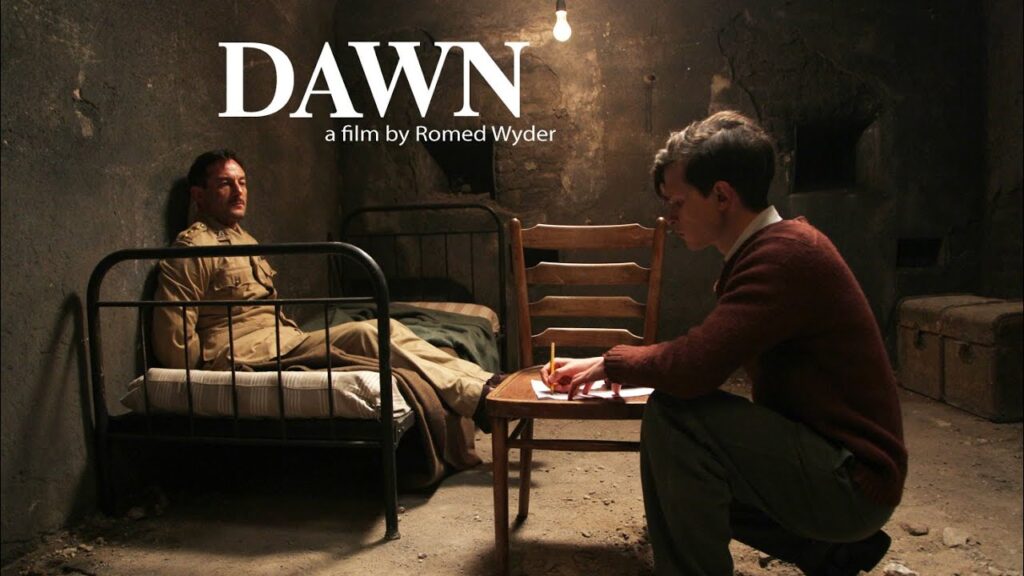 There are also human-interest documentaries like "30 Kilometers Per Hour," about a young man who fulfills a childhood dream to travel around Israel in a toy car, and "Live or Die in Entebbe," the story of one family' personal tragedy in the wake of the famous 1976 raid, as well as explainer series like "The Prime Ministers," a feature that looks at the leaders who paved the way for the foundation of the state, and "In Defense of Israel," detailing Israel's military victories and tribulations.
IZZY's content offerings can be accessed worldwide via a web browser across connected devices such as personal computers, smart TVs, smartphones, and tablets.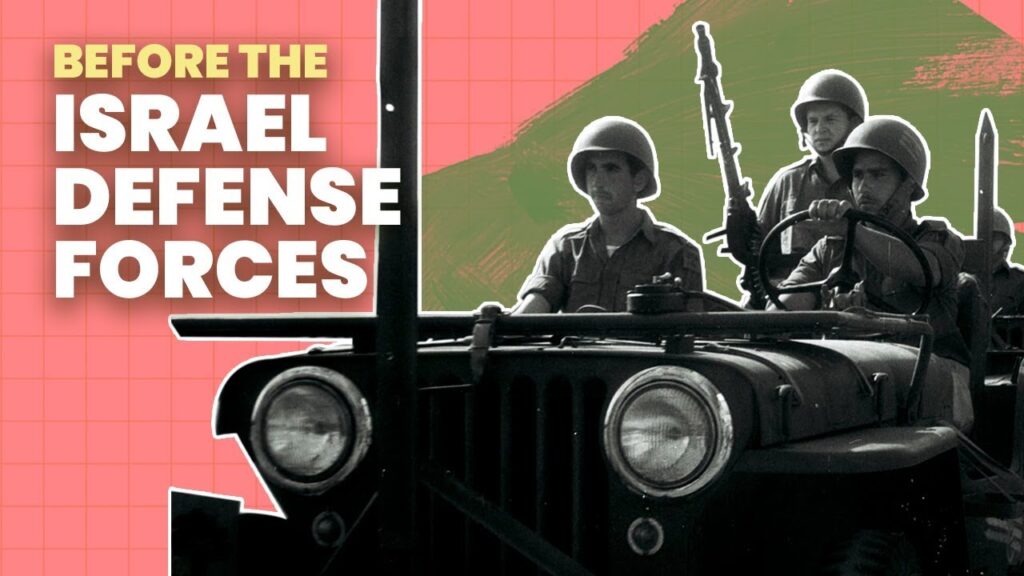 The platform was set to launch this fall, but the founders moved up the release date to May to meet the demand for viewing content as millions stayed home due to the pandemic. IZZY's apps for Apple, Android, Amazon, and Roku are expected to be rolled out next month.
"Israel is not a 'normal' country," says IZZY CEO and co-founder Josh Hoffman. "There are a lot of different factors that contribute to making Israel a very special place for a lot of different people, for a lot of different reasons," he tells NoCamels, noting the biblical and modern histories, the mix of cultures (Western, Middle Eastern, European,) the traditions of past generations, and the military, which plays an important role in every aspect.
"It's obviously a very eclectic society. There are just so many interesting and unique things that happen here that ultimately make for tremendous entertainment," Hoffman says. There's a real opportunity in Israel for stories and characters and a "tremendous talent" for people behind the scenes and in front of the camera that can make "content come to life," he explains to NoCamels.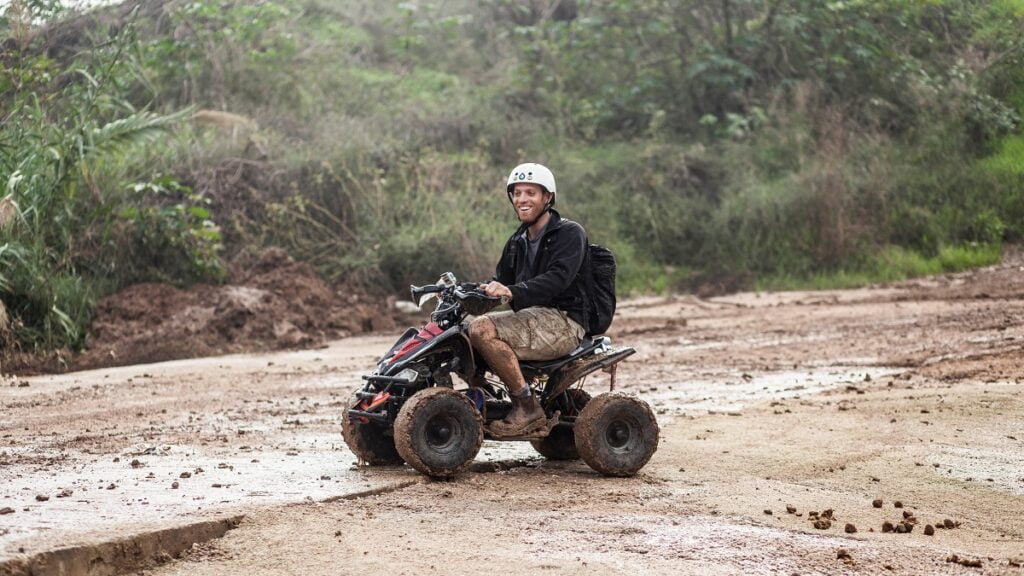 "When you combine those two things, you get a great entertainment product, which is what we look forward to bringing to the world," he says. "We are bringing Israel to people's living rooms, so to speak."
Through the platform, viewers can get a sense of the unique spirit of Israel, IZZY CEO and co-founder Josh Hoffman tells NoCamels.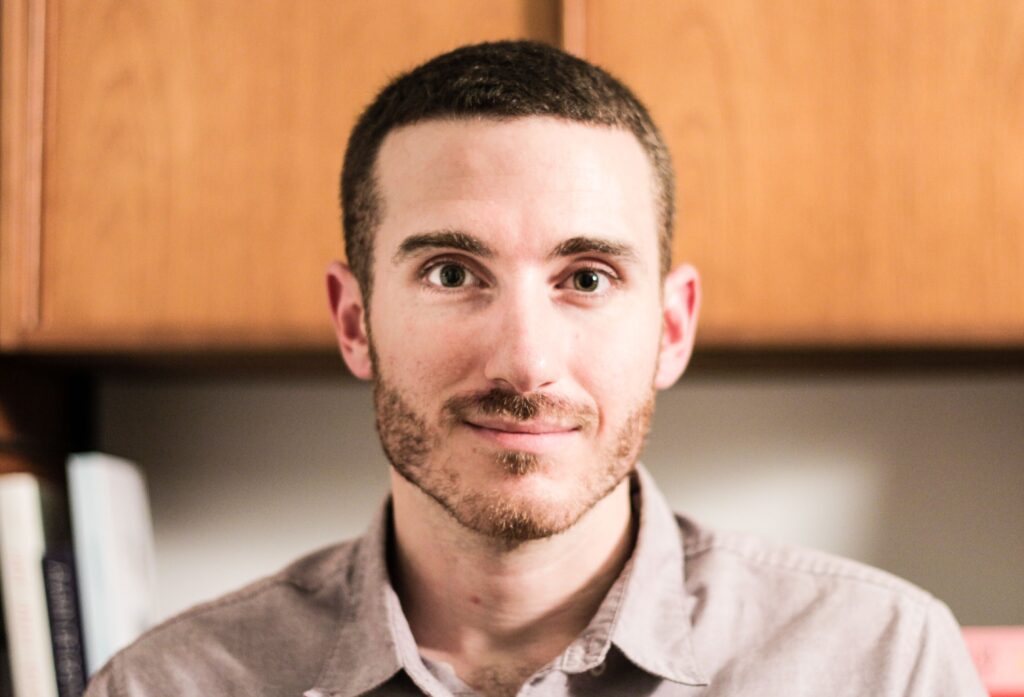 While the popularity of streaming platforms such as Netflix, Amazon Prime, and Apple TV, have skyrocketed, particularly while as many social distancing at home, Hoffman says IZZY isn't trying to replace Netflix and is very different from the American media services provider that offers a wide variety of content to more than 180 million subscribers. (IZZY offers its on-demand, commercial-free service for $9.99 a month.)
"I think when you look at the trajectory of cable TV, especially in places like the United States, you started out with four or five main channels. From there it grew into hundreds and thousands of channels. You went from having general channels – I would call Netflix a global mainstream general channel – to niche channels that filled different voids according to different interests. We definitely think the same is happening and will continue to happen with streaming," he explains.
"For Israel lovers and people who want to feel closer to Israel from wherever they are in the world, there is IZZY," he adds.
Sign up for our free weekly newsletter
Subscribe
The service aims to tap into that niche (Hoffman calls it a "passion" ) that people have for Israel and what it means to them. It does so through a variety of long-form premium content in films, TV shows, and documentaries, many of which are in Hebrew with subtitles available in a number of languages including English, French, Russian, Arabic, and Spanish. Viewers can also find content produced in those languages.
"Our general content guidelines are that it must be directly connected to Israel (shot in Israel, about Israel, etc.) and relevant to global audiences," Hoffman tells NoCamels, "We currently have 100 titles and add 10 more every Thursday."
The plan is to have between 500-750 titles within the next year. A look at the promotional material reveals that upcoming titles will include "How Tel Aviv Became The Dog Capital Of The World," "All Shuk Up," a feature on the country's diverse food markets, and "Chefs of Israel."
The emphasis is on culture, lifestyle, history, and human-interest, and the team rejects content that does not have clear global appeal and relevance, Hoffman says. And there is an effort to keep the political content to a minimum.
"Like in most countries, Israel is not a place where you can escape politics, but much of the political content is not necessarily relevant to global audiences. It's made for and relevant to local audiences, who live in Israel and are directly affected by Israel's politics," he explains.
IZZY's mission is to make that local content accessible to a wider audience. Films like "The 90 Minute War," a fictional satire flic that attempts to settle the Israeli-Palestinian conflict through a soccer match, and "Present Continuous" (HaHaim Bentaim in Hebrew), a film about an Israeli mother desperate to defend her family during the Second Intifada by locking them in the house for a long weekend, are the kind of movies that are only viewed in Israel or at Jewish film festivals, and can otherwise be hard to find. But they are available on IZZY.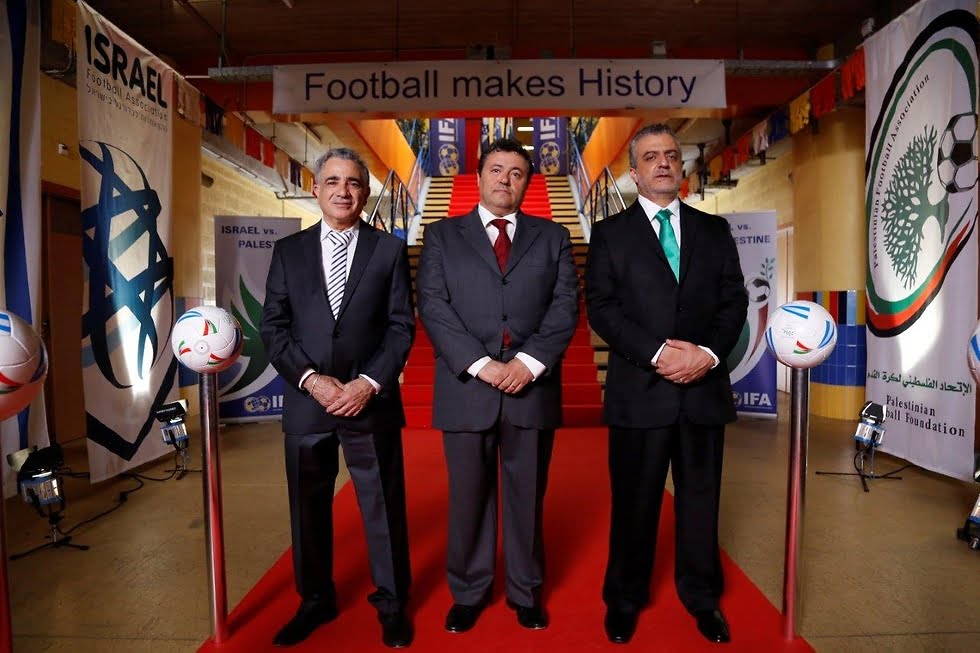 A good number of the titles are actually student films, an untapped resource, Hoffman tells NoCamels.
"Israel has, from what I've heard, the most film schools per capita of any country in the world. We have a lot of great student films on the platform and short films, featuring the talent coming out of the schools," he says, adding that these films are as "good as anything else you'll watch on any platform."
IZZY also offers a wide range of other content, which runs the gamut from "Tech Talk," an award-winning TV series bringing Israeli technology to the rest of the world, to "Bird in the Room," the life story of Israeli poet and songwriter Tirza Atar, daughter of Natan Alterman, who died at age 36, to "Hand and Hand," a documentary on Israel's first-ever under-19 women's national lacrosse team. There's also "Cornerstones: Hummus," a documentary about the "deeply rich and nutritious" Israeli staple, and "Israel's Turning Soldiers Into Entrepreneurs," a documentary about Unit 8200, the elite branch of the IDF specializing in cybersecurity and intelligence.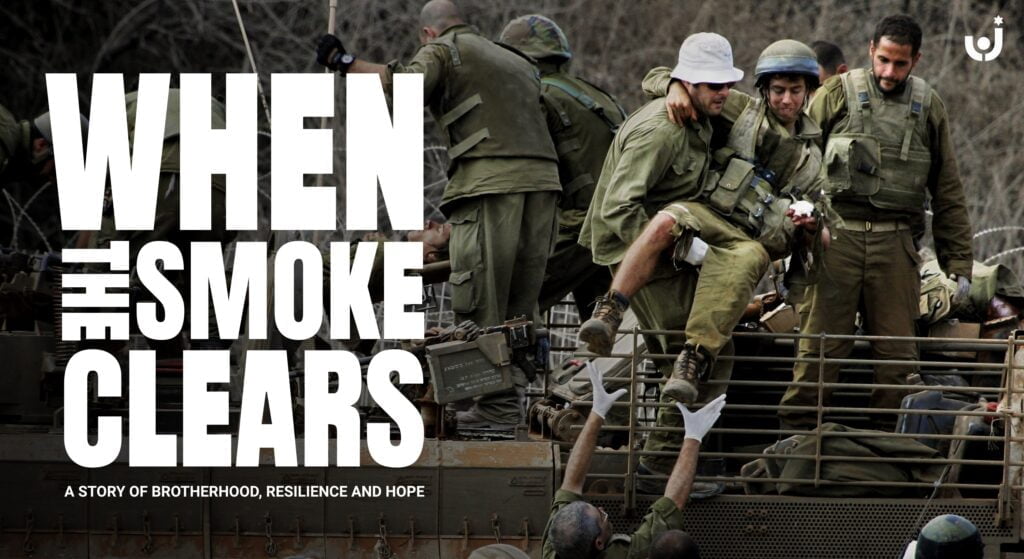 Like Netflix, IZZY offers a subscription-based streaming service and a library of film and television programs, some of which will be produced in-house.
"In the near future, we will commission new productions, independently and via co-production with other production and distribution companies in Israel," Hoffman says, "One of our guiding principles is to uplift the local entertainment industry in Israel."
"We are already accepting pitches, and we also develop our own concepts internally," Hoffman added, telling NoCamels there are at least 40 works in the pipeline.
While IZZY has grown organically since its initial launch, it is a for-profit company that is seeking venture capital funding and other investment in order to scale its services.
"We believe in showing all of Israel and not pushing any messaging or any agenda that may make it less authentic," Hoffman said, "Our strength is our library of content. Our whole thing is that anytime you log on to IZZY, you're going to find something that you're going to enjoy."
Related posts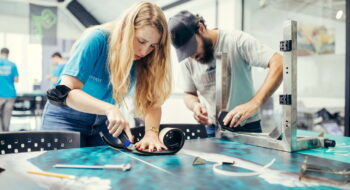 Tech Innovators Come Together To Help Israel's Wounded Warriors
September 18, 2023