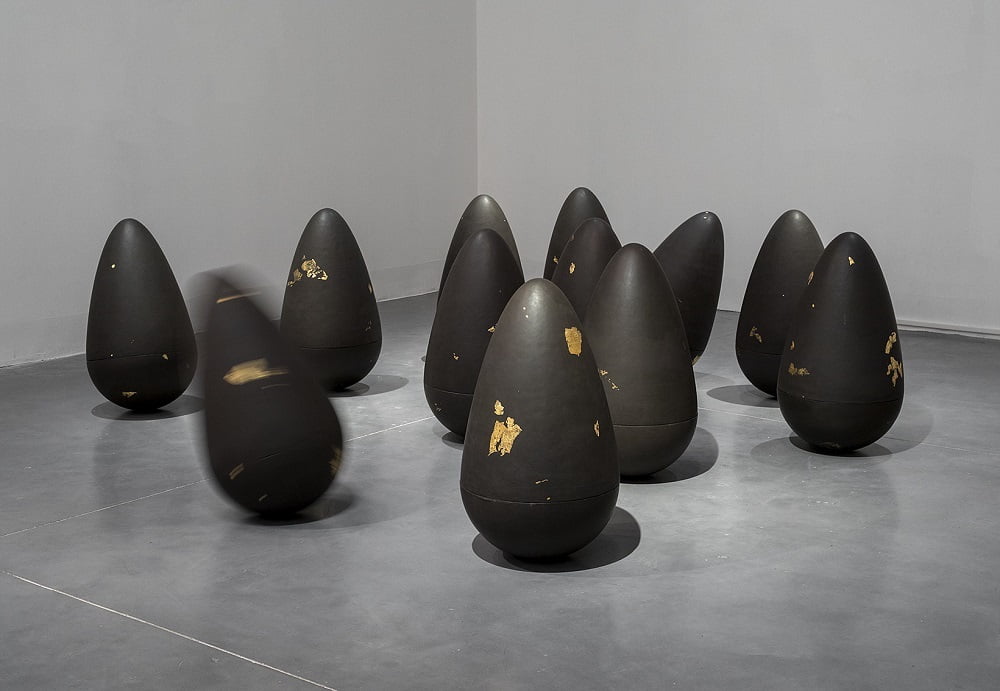 It's a promising time for the visual arts scene in Israel, where an abundance of unique and dynamic work is being showcased throughout the country in alternative spaces, studios, galleries, and museums.
Alternative Tel Aviv, a leading research lab in the Israeli urban art field, says 2019 "is going to be all about the hardcore Hebrew graffiti." Art photography is taking an increasingly dominant place in the contemporary art scene, according to the founders of contemporary Israeli art platform Art Source.
SEE ALSO: 10 Contemporary Israeli Artists To Watch In 2019
But nowhere is the burgeoning art scene in Israel more apparent than in the country's vast collection of museums and range of festivals showcasing local stunning pieces as well as global masterpieces from around the world. Israel, after all, is home to over 200 museums. And its festivals run the gamut from art and digital technology to Jewish contemporary art.
NoCamels highlights some of the most creative exhibits currently being showcased across the country.
Out of Time by Iris Nesher – Herzliya Museum of Contemporary Art
At the center of the "Out of Time" installation at the Herzliya Museum of Contemporary Art is a video based on a collaborative art project by Tel Aviv-based Iris Nesher featuring 16 photos of her late son Ari. When Ari fell asleep at the Israel Museum Jerusalem in 2008 on a family outing, his mother snapped a photo of the six-year-old. She continued to take photos of him "sleeping" in European museums galleries, and churches filled with art and add it to a file dubbed "Ari sleeps in museums."
Later, Ari became part of the process, choosing the artwork and how he would position himself for the photo.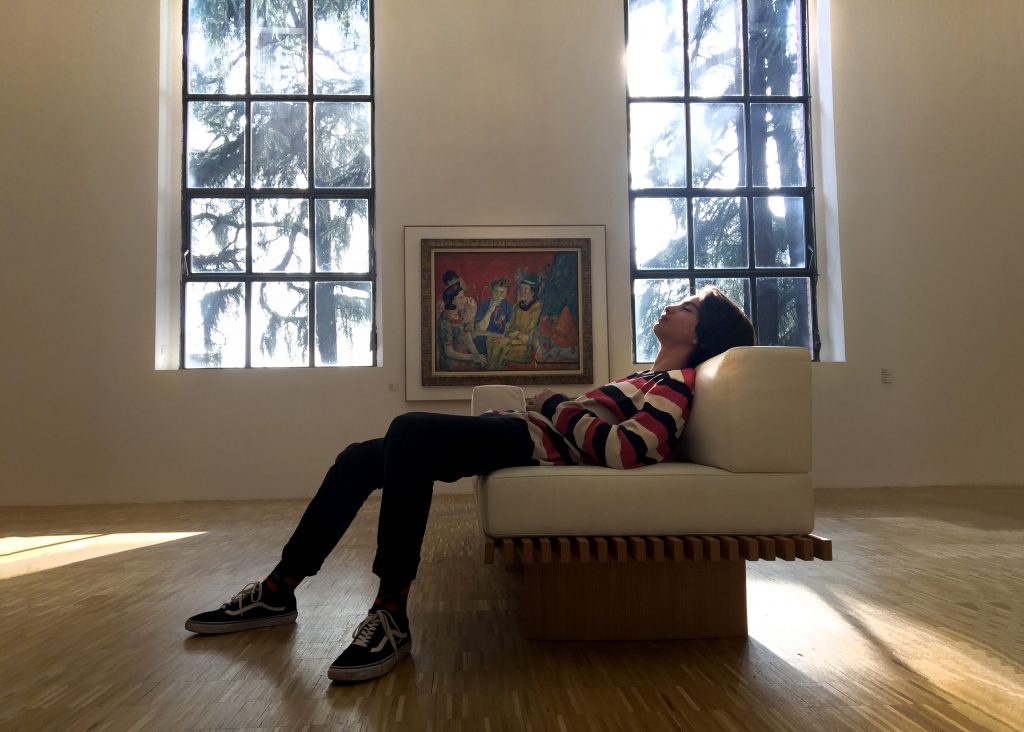 The pair decided the end of the project would be Ari's 18th birthday — but Ari tragically never made it to that age. He died in an electric bike accident in September 2018 just as he'd turned 17. The last photo of the series is Ari at 16 years old leaning over a pew at the Basilica di Santa Maria Maggiore in Rome with his eyes closed and his hand hanging over the edge.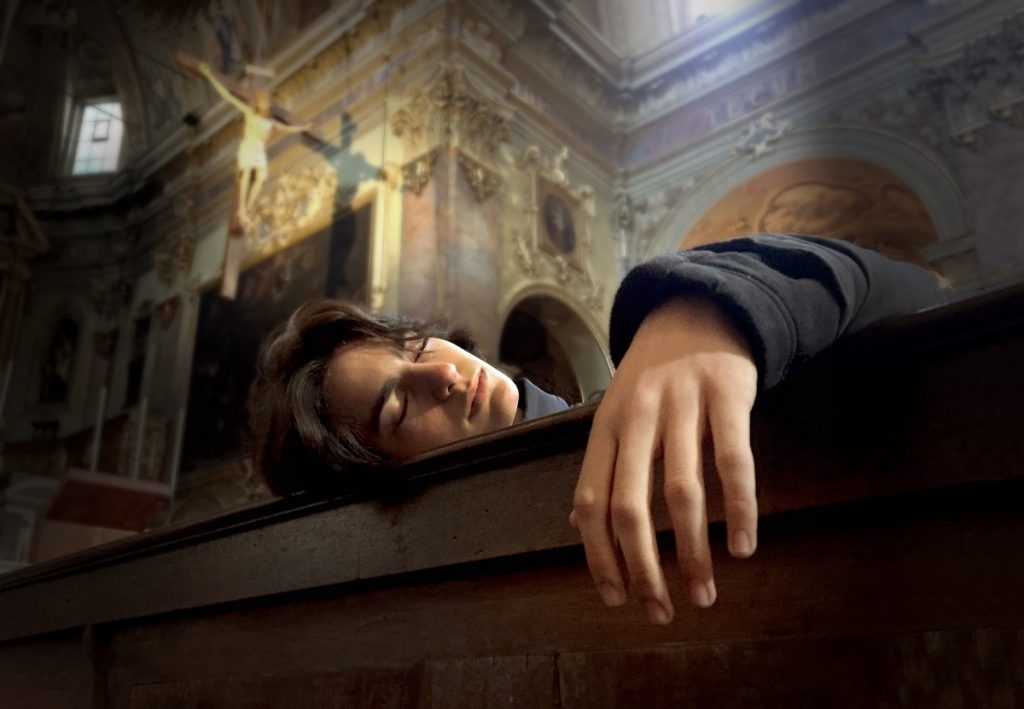 The exhibit, curated by Aya Lurie, also features a snapshot projection with two photographs of the artist herself, against the backdrop of the Galeria Nazionale d'Arte Moderna e Contemporanea in Rome.
Iris Nesher / Out of Time / Portrait Time – Herzliya Museum of Contemporary Art – September 21, 2019 – January 25, 2020
State of Extremes – Holon Design Museum
Celebrating Design Museum Holon's 10th anniversary, 'State of Extremes' looks at how design and the world have changed in the past ten years. This original large-scale exhibition of contemporary design "probes social, technological, and environmental crises that increasingly define our current condition of extremes," the museums says, "while also showing ways in which design can act as a mediating, moderating and healing force." It comes a decade after the museum's debut exhibition The State of Things in 2010.

The exhibit, which is curated by Aric Chen with Maya Dvash, chief curator of Design Museum Holon, and Azinta Plantenga, features over 70 works by international and Israeli designers and studios, including Compression Cradle, a new installation by Lucy McRae that explores a future where technology has dissociated a human from his body.
State of Extremes – Holon Design Museum – December 12, 2019 to May 9, 2020
Three Drawings By Tigist Yosef-Ron – Tel Aviv Museum of Art
Tel Aviv Museum of Art (TAMA) has hung three drawings on loan from artist Tigist Yosef-Ron, between two Israeli art permanent display galleries at the Herta and Paul Amir Building. The works depict Ethiopian-Israelis Yehuda Biadga, killed earlier this year by a police officer who was responding to a call of a disturbance at his house in Bat Yam, Yosef Salamsa, who took his own life in 2016 after what his family says was physical abuse at the hand of police, and Avera Mengistu, who is believed to be held hostage by Palestinian terror group Hamas in the Gaza Strip.
These works are said to be part of TAMA's effort to put social and civil issues on their agenda.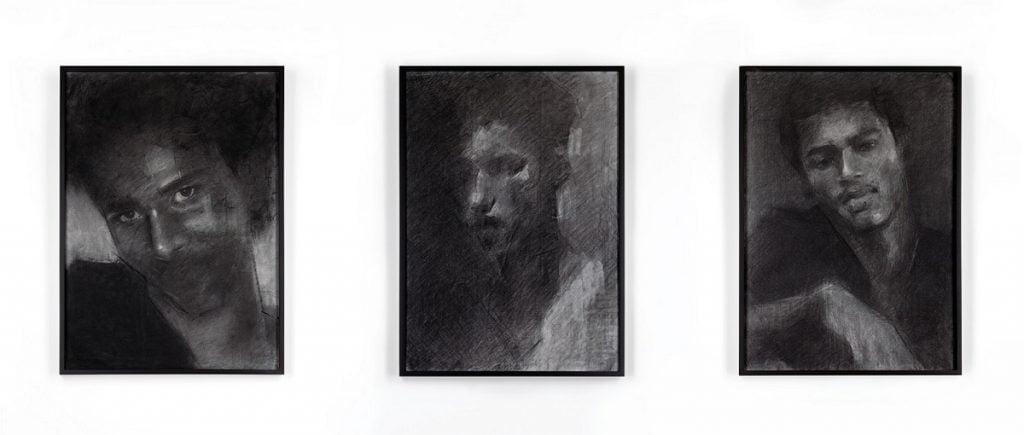 "Yehuda and Yosef were young Israelis killed by police violence, and Avera Mengistu is a young Israeli who is being held by Hamas for over five years. The series was created from a deep sense of frustration that these sad cases and the families' pain do not move the Israeli public to action," says the artist.
Three Drawings by Tigist Yosef-Ron – Tel Aviv Museum – On display indefinitely
The 7th Biennale For Drawing In Israel
Since 2001, the 7th Biennale For Drawing in Israel has established itself as a unique artistic enterprise. The exhibition Traces VII – Action Line aims to move away from the conventional perception of drawing into a three-dimensional sphere, incorporating sculpture, installation, performance, and sound rather than paper. Alongside the main exhibition at the Jerusalem Artists House, the 7th Biennale will include additional exhibitions in public gallery spaces throughout the city including Ticho House, the Jerusalem Print Workshop, and Barbur Gallery.
Sign up for our free weekly newsletter
Subscribe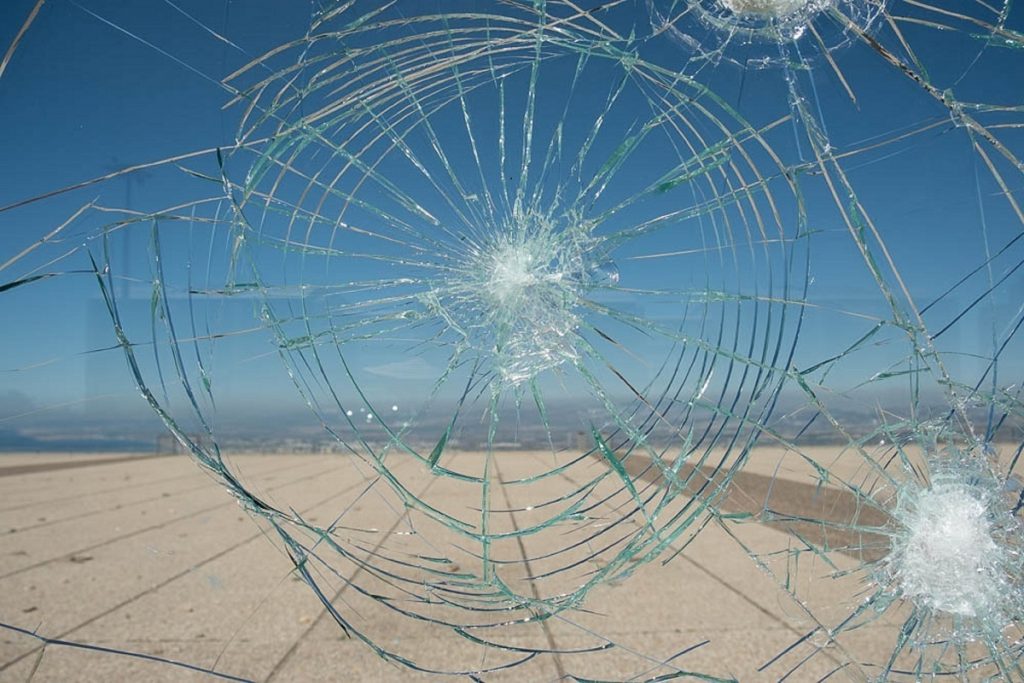 The 7th Biennale For Drawing In Israel – The Jerusalem Artists' House and other venues – 23 November 2019 – 15 February 2020
Deep Feelings: AI And Emotions – Petah Tikva Museum of Art
This exhibition at the Petach Tikva Museum of Art curated by Nohar Ben Asher explores emotions through the "gradual symbiosis" between man and artificial intelligence (AI,) then relates it to an emotional outcome, through the work of 10 contributing artists. Digital technology has brought on changes such as a new perception of self, the museum says in a statement, including the transition from physical encounter to the virtual realm and a new perception of space, due to the use of GPS technologies. AI is leading the pack as a "connecting chain between man and computer," which introduces changes into the emotional sphere. The works displayed in this exhibit examine this emotional turn.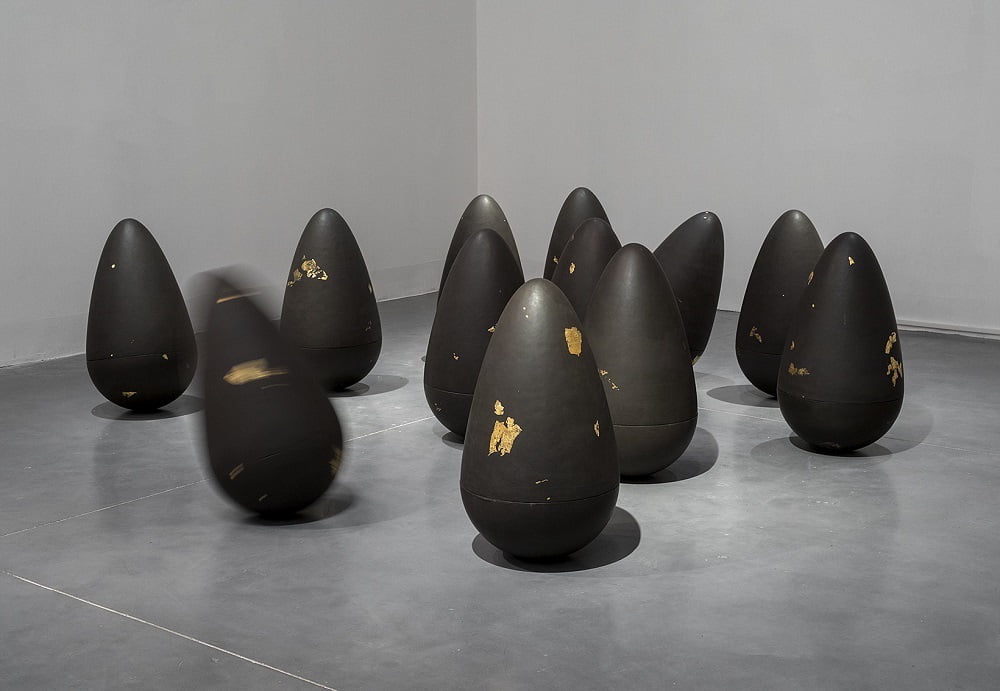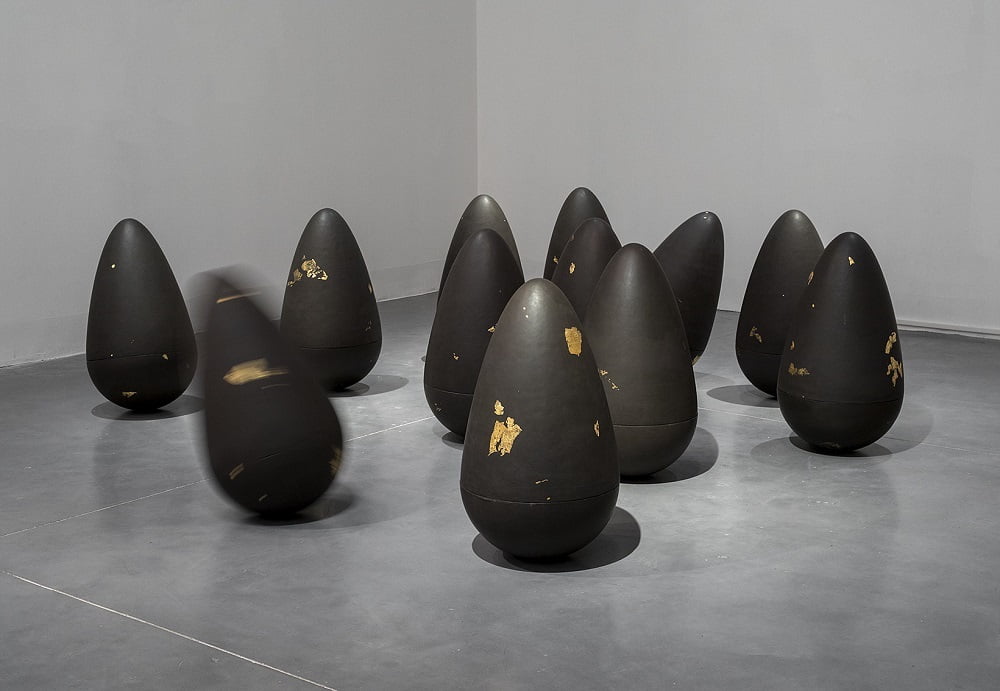 The displayed works examine themes such as the use of technology to dictate a new emotional ethos, "filter bubbles," the use of global Internet giants to limit a user's scope of data and subsequently their emotions, and "emotional capitalism," where technology defines economy and business — AI workers replacing the average employee, artificial intelligence and warfare, and FOMO (fear of missing out) as an artificial-biological pattern.
Deep Feelings: AI and Emotions – Petach Tikva Museum of Art – August 1, 2019 – December 12, 2019
Zero.One Digital Art Festival – Tower of David Museum
Exploring the connection between human art and technology, the Zero.One digital art festival comes to the Tower of David Museum in the heart of the Old City of Jerusalem. Focusing on the connection between light and shadow, past and future, and actual and virtual, Zero.One aims to create a unique experience that combines art, technology, sound, and space.
With artistic direction from Yair Moss and Danielle Zini, the two-day festival will cover the Tower of David in a digital layer of paint and shine a spotlight on artists from New York, Los Angeles, Berlin (Germany), and Novigrad Istria (Croatia) who will mix cutting-edge tech with traditional mediums to challenge the boundaries between art and tech in a unique experience. Visitors will get to experience musical instruments based on code, artificial intelligence, 3D, machine learning algorithms and more.
Zero.One Digital Art Festival – Tower of David Museum – November 27 – 28, 2019
The 4th Jerusalem Biennale For Contemporary Jewish Art
The 4th Jerusalem Biennale for Contemporary Jewish Art explores the contemporary art and its intersection with the Jewish world of content. This year, the 2019 Biennale displays the work of 200 professional Israeli and international artists in 30 exhibitions and projects currently showcased in 14 venues around the city. The participating artists, both Jewish and non-Jewish, hail from the United States, United Kingdom, Europe, Morocco, Argentina, and Israel. The theme for this year's Biennale is For Heaven's Sake! (LeShem Shamayim in Hebrew.) This refers to the well-known verse from the Mishnah (the first major written collection of the Jewish oral tradition), Ethics of the Fathers (Chapter 5): "Any dispute which is for the sake of Heaven will ultimately endure, and one which is not for the sake of Heaven will not ultimately endure".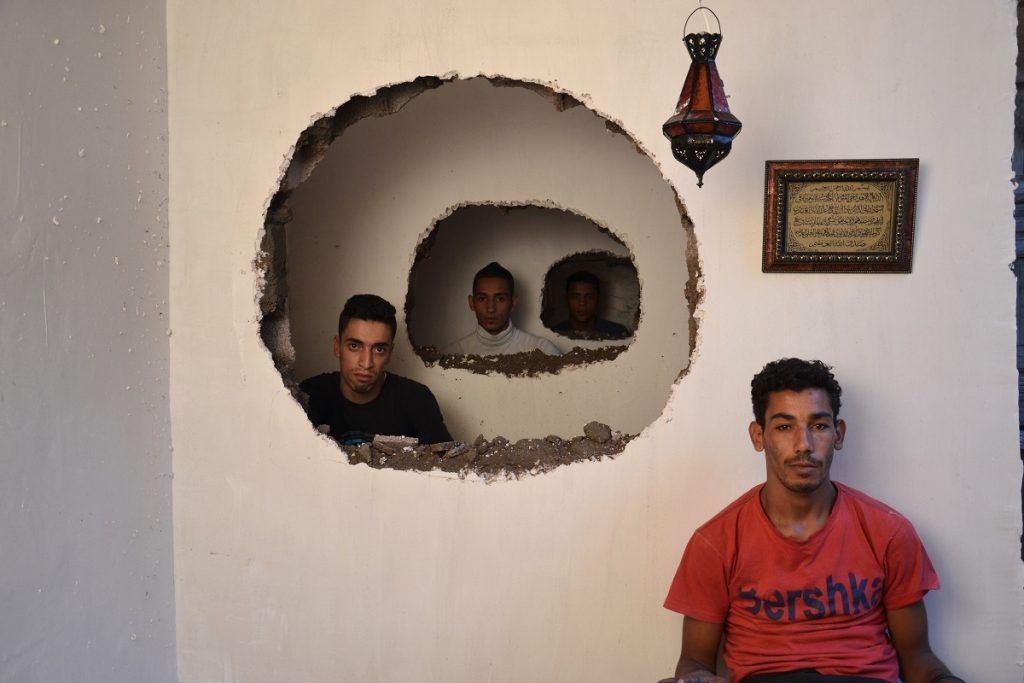 The Jerusalem International YMCA building will host three of the main Jerusalem Biennale exhibitions, including Ziara, curated by Amit Hai Cohen, which showcases the work of primarily Muslim Moroccan artists and highlights historical and contemporary links between individuals and places in Jerusalem and Morocco.
The 4th Jerusalem Biennale For Contemporary Jewish Art – The Jerusalem International YMCA Building and other venues – October 10 – November 28, 2019
Fateful Choices: Art From The Gurlitt Trove – Israel Museum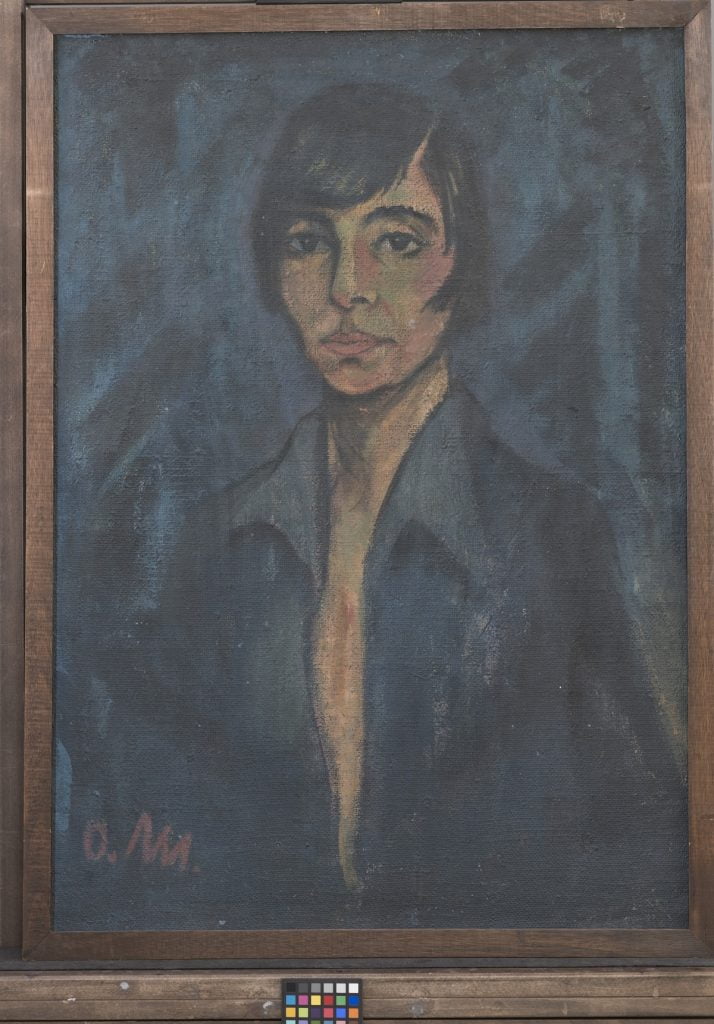 Fateful Choices: Art from the Gurlitt Trove at the Israel Museum in Jerusalem showcases 100 paintings, drawings, prints, and sculptures from the Gurlitt Art Trove, a collection of artwork assembled by Dr. Hildebrand Gurlitt, a museum director, gallery owner, and agent for the Third Reich from the 1930s to the mid-1950s.
Featuring the work of artists such as Claude Monet and Otto Dix, and prepared in collaboration with the Kunstmuseum in Bern, which inherited the Gurlitt estate in 2014, and the Bundeskunsthalle in Bonn that exhibited the works in 2017-2018, Fateful Choices marks the first time artwork from the Gurlitt collection will be on display in Israel.
Fateful Choices: Art From The Gurlitt Trove – Israel Museum, Jerusalem – September 24, 2019 – January 15, 2020
Spite Your Face by Rachel Maclean – Tel Aviv Museum of Art
This exhibition by Scottish artist Rachel Maclean is comprised of a 37-minute video installation first exhibited in the Venice Biennale in 2017. The main character of the film is Pic, a figure reminiscent of Pinocchio, who "climbs out of the gutter to the heights of society, enjoying the fruits of fame and fortune," a TAMA press release says.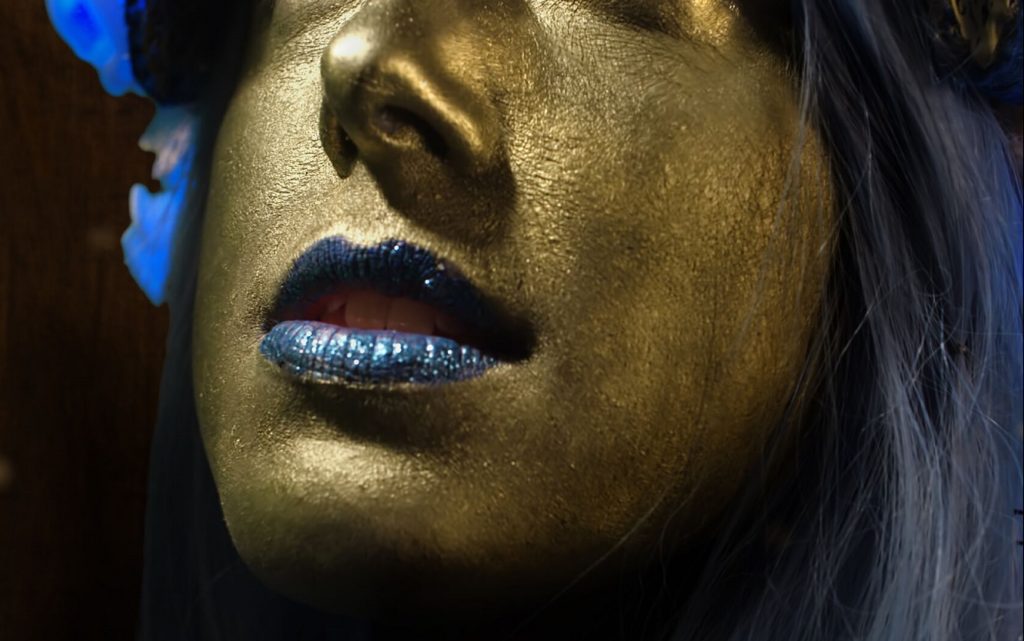 Meanwhile, his gilded Pinocchio nose becomes increasingly long.
With a title borrowed from the English proverb "Cut off your nose to spite your face" and Disney-like facade painted in lavish blue and gold, Spite Your Face portrays "a reality of greed, opportunism, and the worship of external and superficial glamour."
Spite Your Face by Rachel Maclean – Tel Aviv Museum of Art – November 27, 2019 to May 9, 2020
Related posts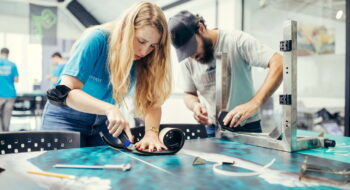 Tech Innovators Come Together To Help Israel's Wounded Warriors
September 18, 2023