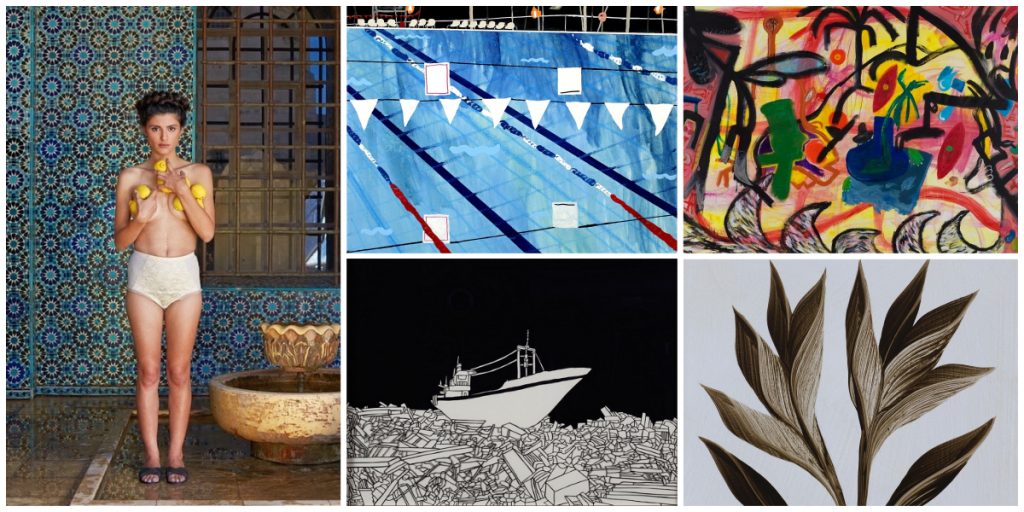 This article is a guest post on NoCamels and has been contributed by a third party. NoCamels assumes no responsibility for the content, including facts, visuals, and opinions presented by the author(s).
Inbal Sinai is a writer for Art Source.
The Israeli art scene is dynamic and diverse, reflecting the start-up nation's spirit with an abundance of creativity and daring. It boasts a lively ecosystem, located mainly in Tel Aviv, which has recently seen a shift to the south part of the city due to gentrification, and is host to numerous art museums, alternative spaces, studios, and galleries displaying sophisticated work.
Recently, two art professionals teamed up to tap into their knowledge of fine art and launch a new platform that provides an international context to local artworks. Art Source was founded this fall by Sarah Peguine and Michal Freedman, each with a decade of rich experience in the Israeli art scene as respective former directors of leading galleries, art advisors, and art world innovators.
Art Source's website features a wide variety of carefully curated artworks from leading to emerging contemporary Israeli artists, divided into categories such as photography, prints, painting, and sculptures. Peguine and Freedman also send out newsletters and updates and publish an online magazine providing in-depth stories and interviews with artists.
"It was important for us to feature original content on the platform, to create a true online home for anyone who wants to take part in the contemporary Israeli art community. It's also an exciting way to discover and learn more about Israeli artists and their work," say Peguine and Freedman.
SEE ALSO: Israeli Artist Reimagines World Leaders: 'Hipster' Obama As You've Never Seen Before!
Site users can curate their own selections of artwork, and even gift artworks to friends and loved ones across the world through Art Source's gift cards. "We always thought that art makes the most meaningful gift for special milestones. Our vision was to make the experience of discovering and purchasing Israeli art as smooth as possible no matter your location," they say.
Peguine and Freedman say that a strong theme in Israeli art is the question of identity and sense of self, considering the intricacies of the region's context, and have curated a list of 10 'must know' Israeli artists making their mark on the local scene. Here they are:
Zoya Cherkassky
Cherkassky deals critically with questions of individual and social identity, current events, the history of Jewish and Israeli culture, and the art world itself in her paintings and drawings. With a provocative and ironic use of Jewish and Israeli taboos to generate dialogue, she brings forgotten and repressed issues to the foreground of both her artworks and the public discourse.
She recently had a solo exhibition at the Israel Museum in Jerusalem.
Tsibi Geva
Geva uses recurring motifs of birds, flowers, windows, Arab kaffiyehs, bricks and backgammon, often accompanied with written words, to subtly imply complex and indirect messages. His melancholic paintings and sculptures revolve around the socio-political daily reality in Israel, dealing with intercultural exchanges and conflicts between East and West.
Sign up for our free weekly newsletter
Subscribe
Geva represented Israel at the Venice Art Biennale, a prestigious, international art exhibition, in 2015.
Aviv Grinberg
Grinberg combines industrial materials in his paintings and installations, with cleaning agents as colors, to highlight "white" as a clean and pure color, both aesthetically and metaphorically. Themes in his work are sourced from past personal experiences as well as present ones, and are used as commentary on the broader geographical and social context of his life and surroundings.
Mosh Kashi
Kashi uses traditional techniques in his paintings to question the status of art in contemporary contexts. His artistic research relies on natural sceneries, resulting in a unique language and style that include botanical imagery, gloomy fields, and nocturnal spaces.
Moran Kliger
Kliger creates figurative narrative drawings that are large in scale and recognizable for the thin, graphic, neutral lines from which they are composed. Inspired by childhood fairy tales, myths, biblical stories, and folklore, she undermines gender-related cultural codes while expanding the discourse to the relationship between nature and culture.
Daniel Oksenberg
Oksenberg dismantles and reassembles images of casual moments that capture his imaginations due to their symbolic-cultural meanings, composition or colors, with his unique style and picturesque aesthetics. The resulting artworks range from figurative, decorative, and playful colorful abstract.
Khen Shish
Shish creates fierce works in which she introduces expressive scenes that fluctuate between chaos and horror, nature and culture, refinement and excess, frugal and Baroque.
Inspired by popular culture, theoretical texts, and prose, her art is abstract but incorporates elements from nature such as birds, plants, human figures, and body parts.
SEE ALSO: Beauty Startup Touting 'World's 1st Visual Fragrance' Wins Tel Aviv Tech Contest
Tal Shochat
Shochat creates photographs in which characters, locations, colors, backgrounds and compositions are all imaginary and theatrical. Characterized by great meticulousness, rich colorfulness, precision, drama, and reserved elegance, these photographs disclose her intimate inner self while dealing with questions of identity, femininity, racism, home, family, community and the environment.
Shai Yehezkelli
Yehezkelli frequently questions his local and universal identity in his paintings and drawings – as a young man, as a citizen of the world, and as an Israeli artist. His works are overwhelming and reserved at the same time, connecting the relationship between painting and artistic processes to Middle Eastern, Jewish, political and identity-related narratives.
Noa Yekutieli
Yekutieli creates site-specific installations, working mostly in manual paper-cutting techniques while examining the collective memory of past events that have changed reality: natural and man-made disasters. The result is extremely detailed, complex, and emotionally charged installations that exist in relationship to space, light and surroundings in which they inhabit.
Related posts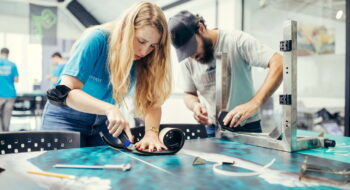 Tech Innovators Come Together To Help Israel's Wounded Warriors
September 18, 2023