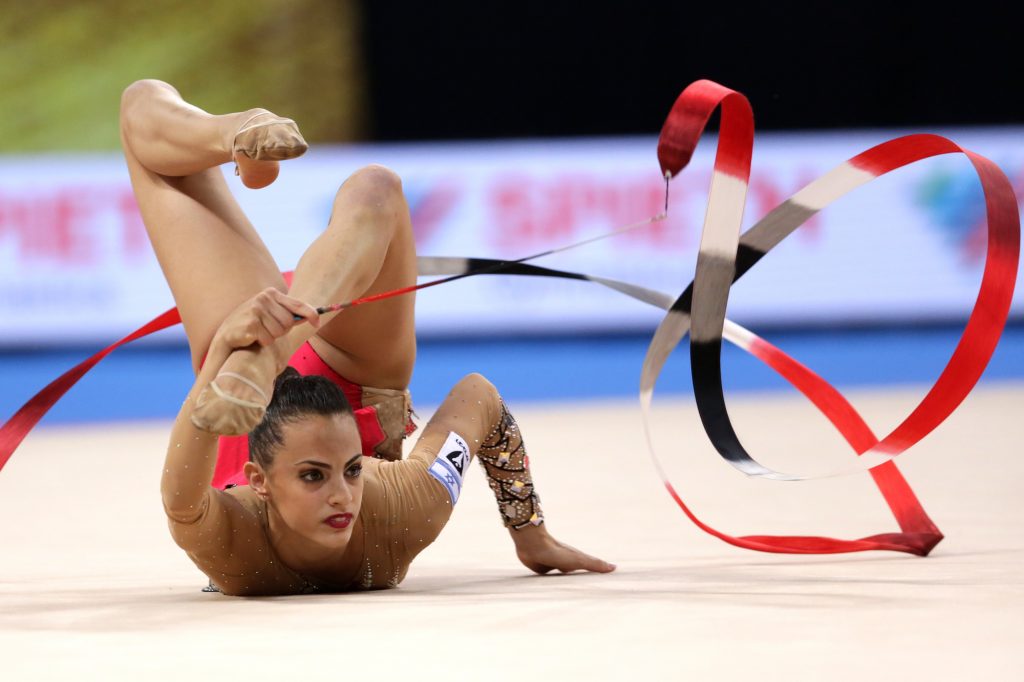 Israel has won a total of nine Olympic medals since its debut in 1952 as a country officially recognized by the International Olympic Committee in the Summer Olympic Games in Helsinki. Israel's first medal came in 1992 when Yael Arad nabbed silver in judo. The country's first and only gold medal for Israel went to Gal Fridman in men's windsurfing at the Olympics in Athens in 2004.
At the last summer Olympics in Rio in 2016, Israeli judokas Yarden Gerbi and Or Sasson claimed bronze medals in the women's 63kg and men's +100kg events, respectively. That year, Israel was proud to have sent its largest delegation to the sporting event with 47 athletes competing in 17 sports. It broke Israel's previous record of 43 athletes sent to Beijing in 2008.
SEE ALSO: Israel's Olympic Committee Partners With Technion For Joint Sports Research Center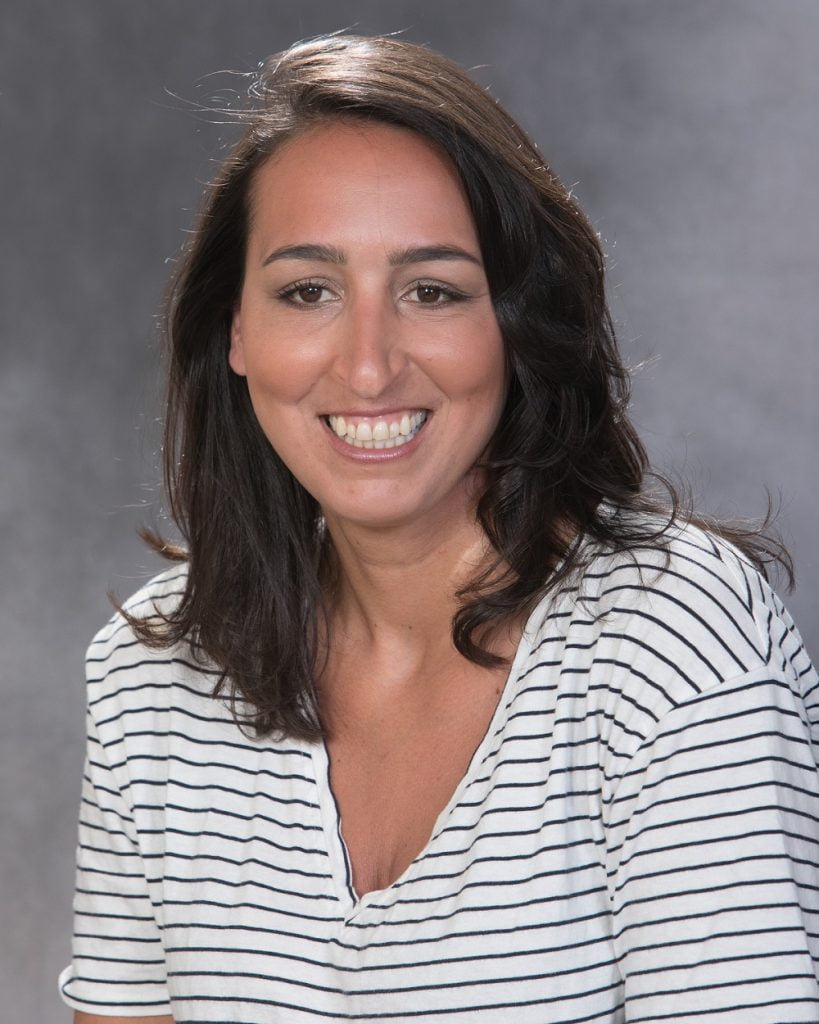 And now, Israel is going even bigger with plans to send an estimated 85 athletes to compete in 18 sports in the summer Olympic Games in Tokyo in July 2020. This is according to Vered Buskila, a three-time Olympic sailor who is now vice president of the Olympic Committee of Israel. In a sit-down interview with NoCamels not far from the Olympic Committee's headquarters in Tel Aviv, Buskila says more athletes have yet to qualify including Israeli hopefuls for sports like track & field and swimming.
In Tokyo next summer, Israel will be sending its "biggest delegation ever," Buskila tells NoCamels, "This is a crazy number by Israeli standards. That's something that we never thought could happen in the near future," she says.
Buskila says what makes the large 2020 delegation even more unprecedented is that the country's national Olympic Committee changed some of the qualification rules after the 2016 games and made it even more difficult for Israeli athletes to qualify for the Olympics.
"We got a lot of criticism about that," she adds.
David Wiseman, a native Australian who runs the English-language Follow Team Israel Facebook page with Canadian-Israeli Shari Wright Pilo since the London Olympics in 2012, is impressed with the number of athletes who will be representing Israel next summer.
"Baseball alone is sending 24," he tells NoCamels, referring to the first Israeli team to qualify for the games, "This is also the first time sports such as surfing and equestrian are being represented by Israeli athletes."
(Buskila says the baseball aspect "is a huge, amazing surprise.")
Wiseman and Pilo created the Follow Team Israel page as a "bridge between fans and athletes," he explains. The pair wanted to build awareness of Jewish and Israeli competitors and their incredible achievements and sacrifices.
Buskila, who began sailing at the age of eight as an extracurricular activity in her hometown of Bat Yam and won her first world championships at age 15 in the Women's 420 yachting event, says she understands what the athletes are going through, as she experienced it firsthand as a competitive sailor.

"Now that I look back I understand that my talent was determination and persistence," she explains, "When I won the world championships, it was decided. That's what I'm going to do for the rest of my life."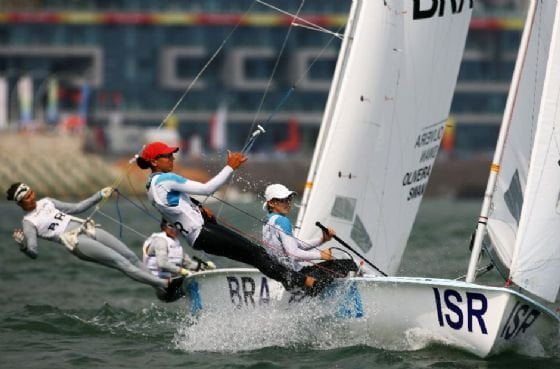 After competing for the third time in London 2012, Buskila announced her retirement and went on to earn a law degree and becoming a notable figure in the Olympic Committee of Israel. Her job entails speaking to people around the world on Israel's progress in sports.
Buskila explains that Israel expects to have 10 athletes advancing to the finals in Tokyo. "In Rio, we had five. We want to double it. We aim to win two medals," she says, "We never had more than two medals at the same Olympic Games so maybe this will be our year."
"Three would be amazing," she adds, after a pause.
"If we can have the best army in the world and the best high-tech in the world, why can't we have the best athletes?" she says.
Israeli teams and individual athletes have already qualified for sports like baseball, rhythmic gymnastics, artistic gymnastics, equestrian show jumping, cycling, sailing, and surfing.
More are (likely) on their way. Let's not count out current judo world champion Sagi Muki, windsurfing world champion silver medalist Katy Spychakov and top Israeli runner Lonah Chemtai Salpeter. Also, Israeli swimmers, both mixed team and individuals, are looking very good this year, Buskila says.
In the meantime, get to know some of the Israeli athletes and the sports they will be competing in next summer.
Baseball
Israel's baseball team made history last month by defeating South Africa 11-1 during a six-team Europe/Africa Olympic qualifying tournament in Italy, securing a spot in the Summer Olympic Games in Tokyo next summer.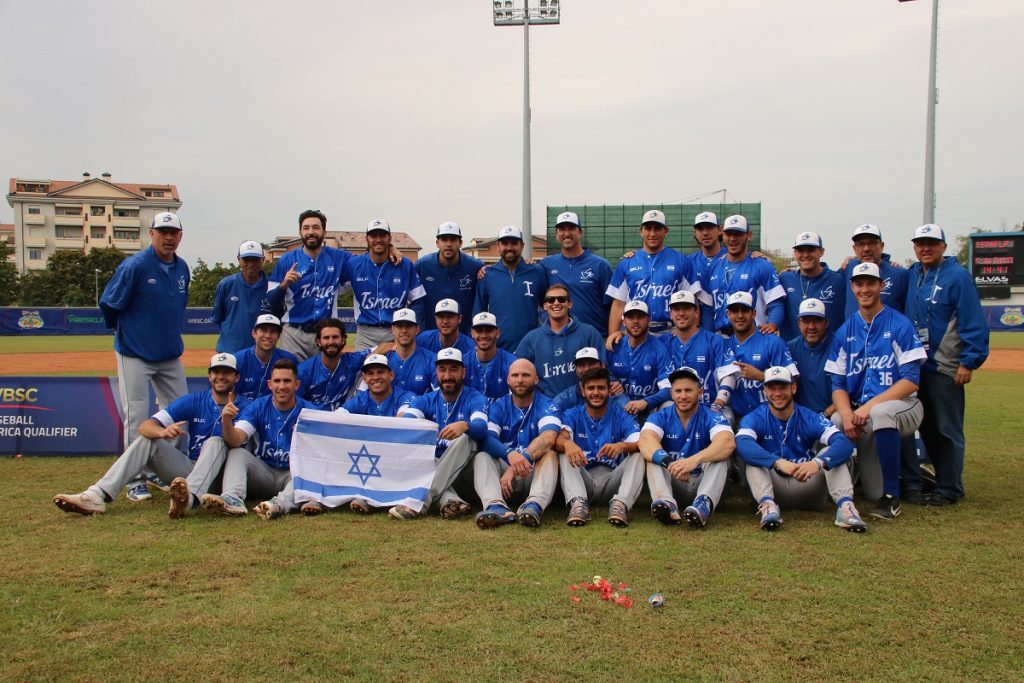 It's the first time a baseball team for Israel has qualified for the Olympic Games and the first time an Israeli sports team has qualified since the national soccer team in 1976.
Israel will be competing against five other teams in Tokyo. Japan is the only other nation that has qualified so far. Two teams will qualify through the 2019 WBSC Premier12 tournament in November 2019, another through the Americas Qualifying Event in March 2020, and the last qualifier will be the winner of the final qualifying tournament early next year.
See you in Tokyo, Israel Baseball! 🇮🇱

Israel's first place finish in the Europe/Africa qualifying tournament secures their spot for #Tokyo2020.@ILBaseball @wbsc @baseball @Tokyo2020

(📸: Israel Baseball) pic.twitter.com/xZ8l6FyzkH

— Olympic Channel (@olympicchannel) September 22, 2019
If soccer just edges out basketball as the most popular sport in the country, according to the Israeli Ministry of Foreign Affairs, how did baseball, a sport with a much smaller local following, become the first sport whose athletes qualified for the Tokyo 2020 Olympic Games?
Sign up for our free weekly newsletter
Subscribe
Prior to the 2017 World Baseball Classic (WBC), Israel's national baseball team was ranked 41st in the world (and 16th in Europe.) Things began to change in 2017 when Israel's team came in 6th at the WBC and ranked 19th in the world. It was around this time that Eric Holtz, a US-born baseball coach who had played for the Israel Baseball League in 2007 and lived in Israel for 10 weeks, was asked to head coach the Israel Senior National Team.
While the national team didn't move ahead in 2017, it turned things around in 2019, effectively winning the 2019 European Baseball Championship – B-Pool (the second tier of European Baseball men's competition) in early July 2019.
The team is a mix of local talent and Jewish Americans, who became Israeli citizens as a requirement for the Olympics.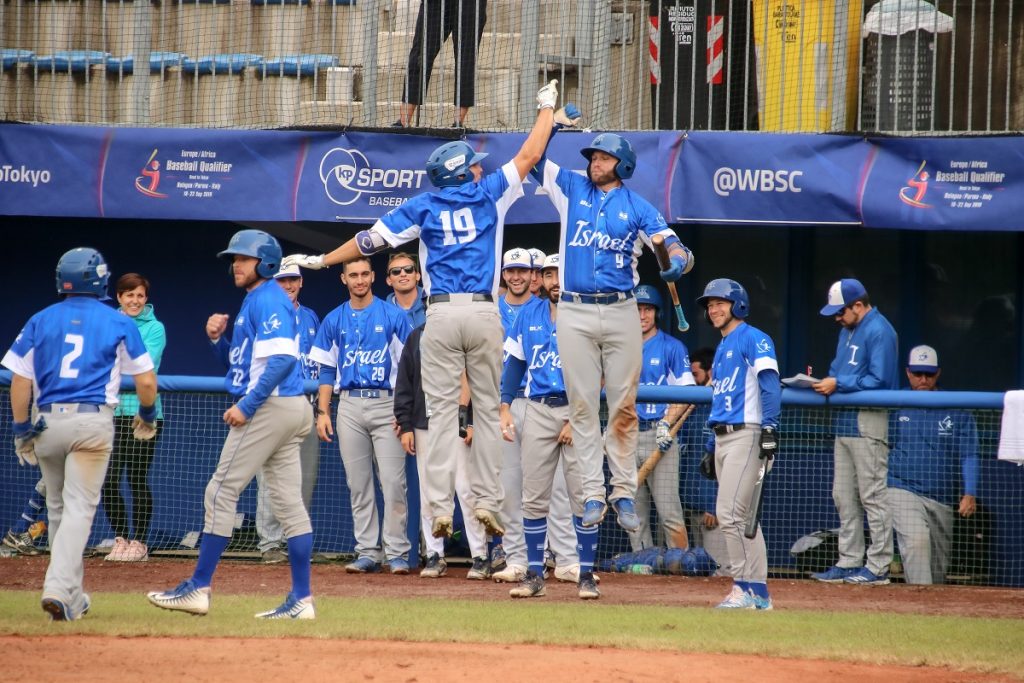 "Israel's baseball team is made up of 24 'Israelis,'" Holtz tells NoCamels. "Everyone is a passport holder or citizen of Israel. Fourteen or 15 of the guys have made aliyah over the past 18 months." Most of the players are from the minor leagues, but a few have played in the major leagues and a few are native Israelis, including the pitcher Shlomo Lipetz, who was born in Tel Aviv.

"This is the ultimate dream come true," said Peter Kurz, Israel Association of Baseball president and general manager of Team Israel in a statement on the Israel Association of Baseball (IAB) website. "It was almost too impossible to imagine but with the astounding performances of a dedicated team that always believed in itself."
Rhythmic Gymnastics
Rhythmic gymnastics has an avid following in Israel. That's because Linoy Ashram, an Israeli individual rhythmic gymnast, is considered the country's best shot at a medal next summer.
The 20-year-old gymnast from Rishon Lezion, has dominated the sport since her first international competition at 12 years old.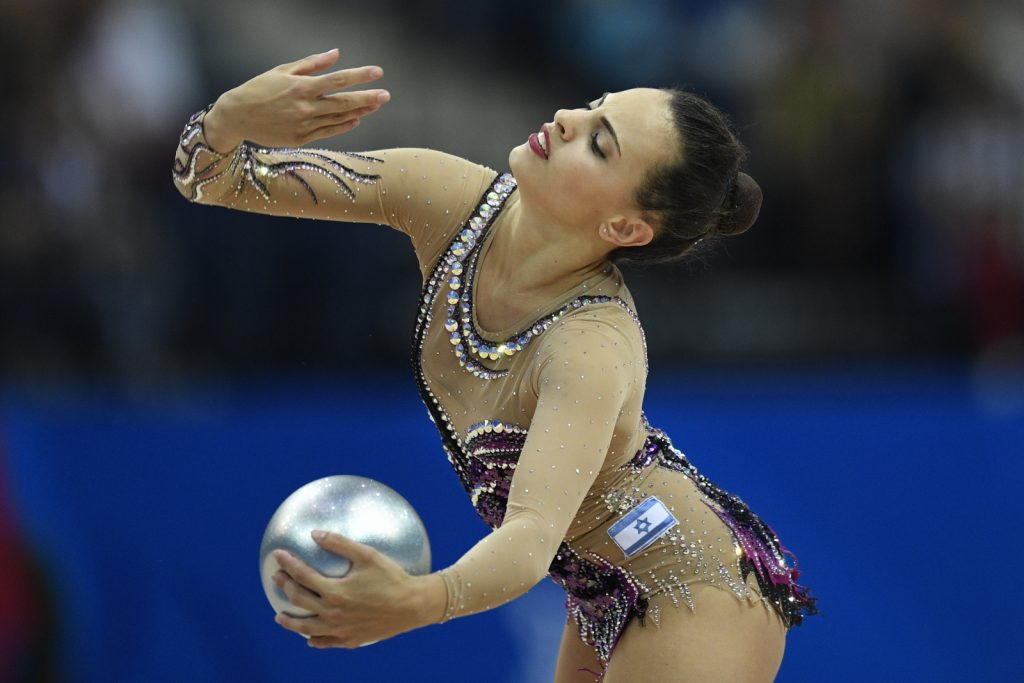 She has made a significant mark on the sport for Israel, becoming the first Israeli rhythmic gymnast to win an individual all-around medal at the 2017 World Championships where she snapped up a bronze medal behind Russian twins Dina and Arina Averina. She is also the first Israeli gymnast to win gold in the all-around competition at the Rhythmic Gymnastics World Cup series, nabbing first place at the 2018 Guadalajara World Cup. She is the first Israeli to win gold in a World Cup series apparatus final and the first Israeli gymnast to win gold at the Grand Prix Final.
Since 2017, Ashram has won a total of six silver and five bronze medals in World Championship events.

Also making a name for herself in rhythmic gymnastics is Nicol Zelikman, an individual rhythmic gymnast who scored a bronze for the hoop apparatus at the 2019 European Championships and helped Israel nab a silver medal in the team all-around competition at the 2019 World Championships in Baku, Azerbaijan. She also qualified for the Tokyo games by placing 11th in the all-around competition. (The top 16 earn a spot to compete in the Olympics.)

This is the first time Israel will have two representatives at the Olympics in rhythmic gymnastics since 2008.
Show Jumping – Equestrian
Israeli equestrian show jumpers qualified for the Tokyo 2020 Olympics in July, making it the first time that Israel has earned a spot in the games in this sport.
Four Israeli riders – Daniel Bluman, Ashlee Bond, Elad Yaniv, and Danielle Goldstein Waldman – edged ahead of Poland at the Olympic qualifier for Group C (Central and Eastern Europe) in Moscow to secure a place in the Tokyo Olympics next year.
Bluman is a returning member to the summer games. He is a native of Colombia and rode for Colombia in the 2012 and 2016 Olympics.
Goldstein Waldman is a native of New York.
Artistic Gymnastics – Men
Israeli gymnast Artem Dolgopyat, 22, recently celebrated a victory, snagging a silver medal in the men's floor exercise at the Artistic Gymnastics World Championships in Stuttgart, German, and earning a spot to compete in the 2020 Tokyo Olympic Games.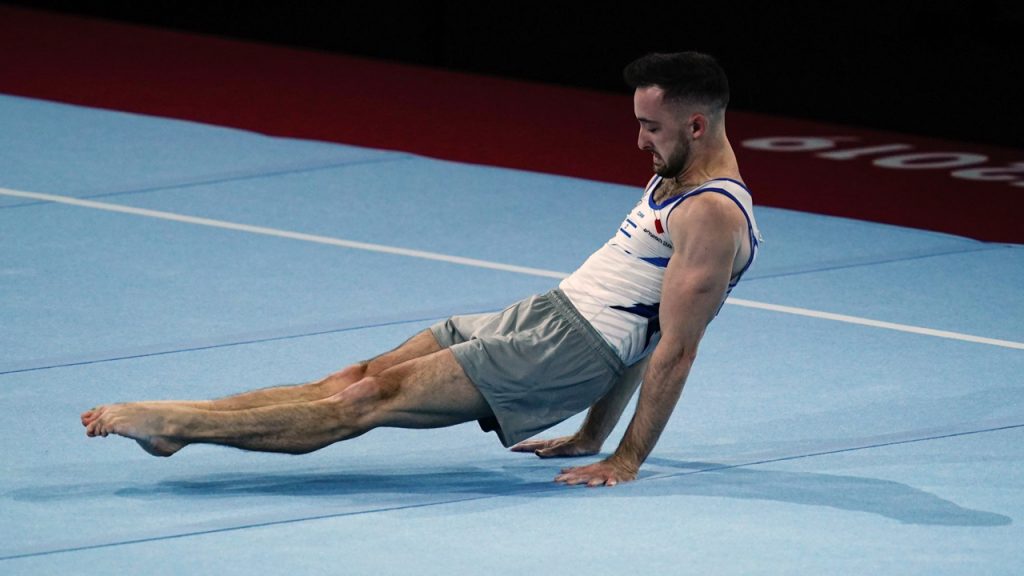 This is the gymnast's second silver medal at the World Championships. He won a silver medal in the same event in 2017.
Israeli gymnast Alexander Shatilov, who has already represented Israel at the last three summer Olympic Games, also qualified for Tokyo 2020 during the World Championships by placing seventh out of the twelve gymnasts eligible for qualification.
Cycling, Sailing, Shooting, Surfing
Israeli sailors Gil Cohen and Noa Lasry secured a quota for the Israeli delegation by finishing 11th in the women's 470 event at the 2018 Sailing World Championships in Denmark. Mia Morris finished in 12th place in the women's RS:X event and Ofek Elimelech finished in 14th place in the men's RS:X competition, securing two more quotas.
SEE ALSO: Ready For Rio: Israeli Technology To Take Center Stage At Olympic Games
Israeli road racing cyclists secured Israel a place at the Tokyo Olympics by finishing in the top 10 at the 2019 world championships in England.

Israeli shooter Sergy Rikhter secured quotas for Israel in the men's 10-meter air rifle shooting event by winning the gold medal at the 2019 European Games.
Anat Lelior secured qualification for Israel as the highest-ranked surfer from Europe and one of the top 30 surfers in the overall open division at the 2019 World Surfing Games.
Related posts

Veterans Provide Practical Help, Comfort For Wounded IDF Troops
November 12, 2023