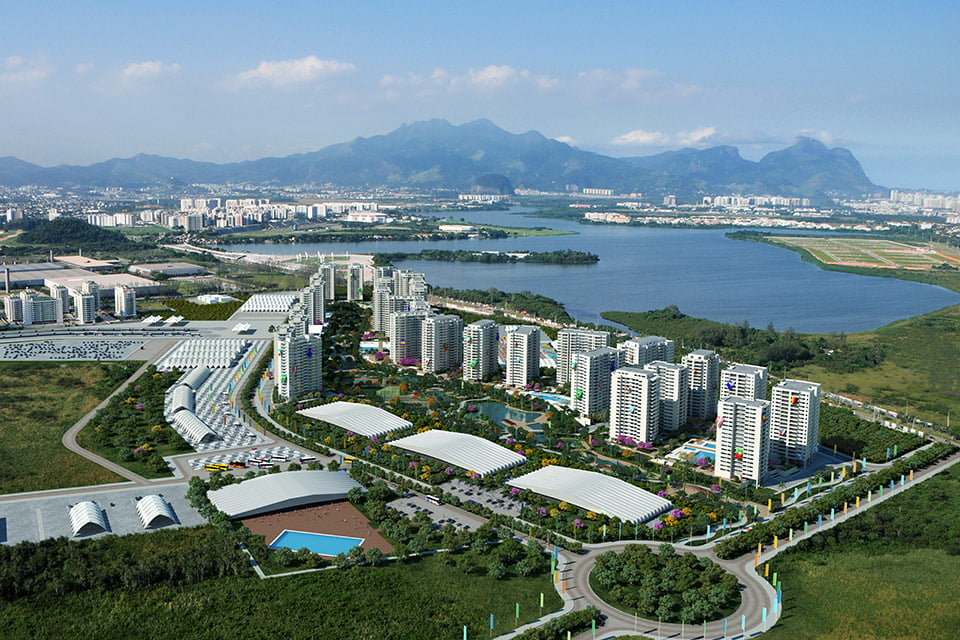 With the opening of the Olympic Games on Friday, Israel's delegation to Rio de Janeiro is its largest ever: 47 athletes competing in 17 different sports, plus 34 coaches and about 25 support staff. However, they won't be the only Israelis seeking to make an impact on the summer games. Several Israeli companies will be working behind the scenes to ensure that the Olympics run as safely and as smoothly as possible.
NoCamels profiles some of the innovative Israeli startups making their mark in Rio:
ISDS: Safety first
The prime concern regarding any large scale event, especially the Olympics, can be summed up in one word: security. According to reports, the security budget for the Rio Olympics stands at $2.2 billion.
International Security and Defense Systems (ISDS), an Israeli company which has been providing integrated solutions for complex security projects since 1982, is the "Official Supplier" of security solutions for the 2016 Olympic games in Rio. ISDS's role in Rio de Janeiro is to analyze all the events relating to the games – the stadium environs, the facilities, the routes for bicycle riders and sailors, the Olympic Village, the parking lots etc. – and to design worst-case scenarios and find answers for all of them. As the integrator for the Rio security system, the company is in contact with other companies, defines their responsibilities, selects the appropriate technologies, and divides up the work.
This is not the first time that ISDS is involved in security for the Olympic Games, but it is the first time that is it being hired to manage all the complicated security systems for the event.
"When you boil it down, ISDS is not managing security for Brazil," ISDS CEO Tomer Fulman said in an interview with "Globes". "Brazil has intelligence units, an army, policy and the state authorities for that. We're like a special unit helping and advising the various agencies dealing with the event itself. We give them coverage through advanced tools, operate them, and list rules – if everyone observes them, they will prevent terrorism, crime, and vandalism."
ImageSat International: Security via satellite
Security for the Olympics will not only on the ground, but from above as well. The Eros-B satellite, developed by Or Yehuda-based company ImageSat International, takes pictures with extremely high resolution. In July, Brazil's Defense Minister Raul Jungmann told a press conference of his government's decision to use the EROS-B satellite to strengthen security by allowing detailed inspections of Rio de Janeiro during the Olympic and Paralympic events in August and September.
"This is an Israeli satellite at a low Earth orbit altitude capable of capturing high-resolution images of up to 50 centimeters [about 1½ feet] in an area of 450 kilometers [some 280 miles], thus enabling the identification of objects, people, cars and goods," Jungmann told local media.
Moovit: Getting around Rio
For spectators in Rio, the most challenging part of attending the Olympics may be simply getting from one Olympic venue to another. Israeli app Moovit, dubbed "the Waze of public transportation," will guide tourists and local residents to the fastest and safest routes to and between competition venues and also through the entire city of Rio during the Olympics.
SEE ALSO: Public Transit App Moovit Launches Official Rio Olympics App, Integrates With Uber Taxis

Moovit, which boasts over 30 million users worldwide, will provide real-time information in 35 languages on the fastest public transportation routes – buses, trains, subway, light rail transport, ferry boats and cable cars – to some 1.5 million current local users and another 500,000 visitors, according to  Rio's official tourism website.
To facilitate this, fifty kilometers of new lines have been mapped with traffic information in order to make transit during the Rio 2016 Olympics smoother. Moovit will work based on data provided by the Rio municipality database.
"Contributing to the Olympic Games is directly connected to our commitment to leverage the experience of users when using public transport. It's the perfect opportunity to contribute to Rio by helping solve one of the city's biggest challenges," Moovit CEO Nir Erez said in a statement.
Sign up for our free weekly newsletter
Subscribe
LiveU: Broadcast from anywhere
For those of us not lucky enough to be in Rio for the Olympic games, watching a live broadcast is the next best thing. Israeli company LiveU's IP-based, award-winning live video transmission solutions will help more than 80 international broadcasters deliver all the live action of the Olympic Games to their audiences. LiveU also provided this service for the FIFA World Cup 2014.
According to the company, LiveU is currently the only company offering a robust transmission solution for broadcasters. LiveU says their cellular-based live video transmission technology will allow broadcasters to beam images from Brazil around the world in real time, with little latency and superb picture quality.
RideOn: Bringing augmented reality to the Olympics
Some Israeli startups had to compete just to get to Rio. That was the case for Israeli augmented reality startup RideOn, which makes special ski goggles that overlay useful maps and information into the field of vision of the skier, like a Google Glass for the slopes. In May, RideOn won Israel's sports innovation contest and a ticket to Rio to compete against seven other regional winners at the Global Innovation for Sports Competition. For winning the contest, RideOn is the official Israeli representative for this year's inaugural "Tech Olympics" in Rio.
"The goal is to provide the first-ever international exposure for innovations that will revolutionize the world of sports as we know it," said Amir Raveh, CEO and founder of the HYPE Foundation, which joined forces with Microsoft and Saucony to launch the first global platform in tech innovation for sports.
Motionize: Counting every stroke
One novel Israeli startup, Motionize, even caught the attention of the US Olympic kayaking team. Motionize provides real-time feedback to kayakers through a virtual coaching system.
SEE ALSO: Motionize's Virtual Kayaking Coach Helps US Olympic Team Train For Rio Games
Consisting of an app and two sensors – one placed on the boat and one placed on the paddle, the kayaker simply props their smartphone on the front of the boat and the app is activated. Through its dual sensor technology, it immediately reports on distance per stroke, strokes per minute, stroke length, number of strokes per session, the ratio between the efficiency of your technique, and more.
Guy Aharon, CEO and co-founder of Motionize, explains that the system works by using an algorithm that converts the athlete's movements into a mathematical module that quantifies the motions of the athletes.
"Our goal is to improve technique," he tells NoCamels. "In sports and in life, if you have a good technique it means you can improve your performance. And if you improve your performance, you simply enjoy it more."
While nobody knows who will bring home Olympic medals, we can all be sure of one thing – it will be exciting. Let the games begin!
Photos and videos: Courtesy
Related posts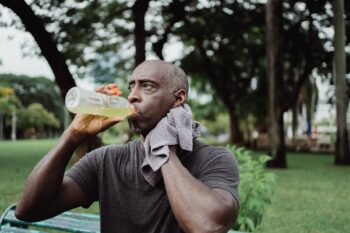 Startup Helping You Get Heart Healthy By Measuring Your Sweat
December 04, 2023