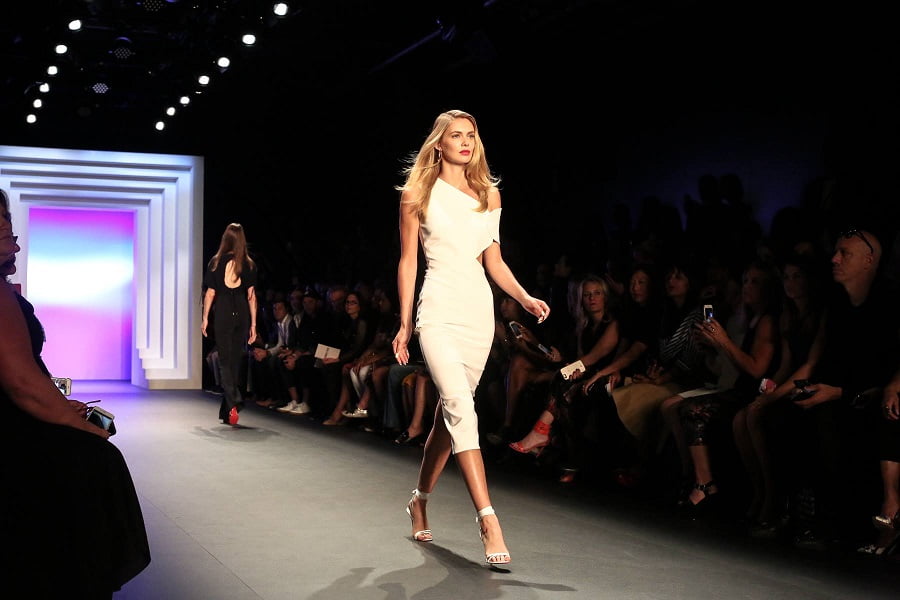 Since Israel's humble beginnings with fashion houses like Maskit and Gottex, the nation's haute couture industry has evolved into a global trendsetter, and Israeli designs are now worn by some of the world's most glamorous women.
SEE ALSO: The Top Ten Israeli Companies Revolutionizing Fashion Tech
With their silky fabrics, sophisticated embroidery and Middle Eastern chic, Israeli designs have been donned by many actresses, singers and models in recent years. From supermodel Gigi Hadid to superstars Beyoncé and Lady Gaga, celebs are increasingly demanding to be dressed by these Israeli designers:
Nili Lotan
Born in Israel, Nili Lotan is a New York-based designer with a an unorthodox vision. "A woman's wardrobe should reflect her lifestyle, and function as an extension of who she is," she once said. Lotan's designs are simple yet chic, made for the everyday woman to appear fashionable.
Lotan has become quite popular in the celebrity scene in recent years. Most notably, Vogue magazine recently described her brand as supermodel Gigi Hadid's "wardrobe secret weapon." She has also been sported by various Hollywood celebrities ranging from actress Jennifer Lawrence to supermodel Heidi Klum and singers Lady Gaga and Selena Gomez.
Elie Tahari
Veteran Israeli-Iranian fashion designer Elie Tahari has received worldwide brand recognition in addition to being worn by Hollywood's elite. Talk show host Kelly Ripa, as well as actress and model Leighton Meester are frequently seen wearing his clothes.
He creates apparel for every occasion, from tailored suits for the workplace to classy evening dresses for a night out. All of his clothes have a sophisticated feeling while still managing to be trendy.
In 2013, New York City Mayor declared the "Elie Tahari Day" in honor of his 40 years in the fashion industry. However, Tahari's "head is in New York, but my heart is in Israel," he told Jweekly.com.
Kobi Levi
Born and raised in Tel Aviv, shoe designer Kobi Levi is known for his artistic footwear featured in Lady Gaga's "Born this Way" music video.
SEE ALSO: These Boots Are Made For Lady Gaga: Kobi Levi Takes The Shoe Industry By Storm
A graduate of the Bezalel Academy of Art and Design in Jerusalem, Levi received worldwide exposure for his creative shoes and boots after Lady Gaga had chosen his designs. Comedian Whoopi Goldberg was spotted wearing Levi's shoes, and most recently, his designs were worn by musician Fergie in her latest video "M.I.L.F.$."
Alon Livné
Israeli Designer Alon Livné has been receiving recognition around the world for his tailored, edgy eveningwear as well as his innovative, sculpted bridal gowns.
Sign up for our free weekly newsletter
Subscribe
In 2013, superstar Beyoncé wore Livné's dresses in her "Miss Carter Show" world tour, which granted him vast exposure and media attention. In addition to being featured worn by other major celebrities, such as rapper and songwriter Iggy Azalea in her Cosmopolitan magazine cover, he also shows his collections at New York Fashion Week.
SEE ALSO: Kickstarter For Fashion: 'Out Of X' Connects Unique Western Fashion With Chinese Millennials
Prior to conquering Fashion Week, the designer apprenticed at the famous Alexander McQueen and Roberto Cavalli fashion houses. Following his successful shows, supermodel Naomi Campbell and fashionista Nina Garcia were added to the list of stars to be spotted in a Livné gown.
Inbal Dror
Another sought-after Israeli bridal gown and evening attire designer is Inbal Dror. A graduate of the Shenkar Fashion Academy, Dror loves "making special gowns for incredibly special occasions," she tells NoCamels. "It's a real honor and a privilege to be part of such an important day in people's lives."
One of the biggest names to wear Dror's line is superstar Beyoncé, who gave the designer some air time during the 2016 Grammy awards show. International celebrities also sported Dror's styles, both on and off the runway, including supermodel Bar Refaeli, TV personality Giuliana Rancic, actress Kelly Kruger, ballet dancer Misty Copeland and fashion model Gala Gonzalez.
Alber Elbaz
Famous for being the creative director of Lanvin, one of the world's most revered fashion houses, Alber Elbaz is an Israeli fashion designer who grew up in Tel Aviv.
The designs of Elbaz, who was with Lanvin until last year, have been worn by many of the biggest names in Hollywood, including actress Meryl Streep, TV personality Kim Kardashian, and actress Kerry Washington.
Not only are his garments recognized and coveted around the world, he has also received various awards and honor, most notably the Council of Fashion Designers of America International Award, which recognizes the outstanding contributions made to American fashion and extraordinary design excellence.
Yigal Azrouel
Israeli native Yigal Azrouel has made a name for himself as a designer who accentuates the female figure with his defined construction and expert draping techniques. The woman he designs for is "effortlessly cool and confident," according to his website, and the edgy yet beautiful combo can be seen in all of his outfits.
Many celebrities seem eager to don his collection. Actresses Blake Lively and Hilary Duff have been spotted in his dresses multiple times, as well as actress and filmmaker Kristen Wiig; many celebrities sport his line on the red carpet, including model Kendall Jenner and singer Jennifer Hudson.
Photos: Nili Lotan, New York Fashion Week, Alber Elbaz, Alon Livne, Inbal Dror, Yigal Azrouel, Elie Tahari, Kobi Levi
Related posts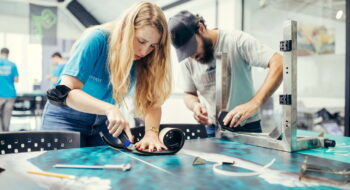 Tech Innovators Come Together To Help Israel's Wounded Warriors
September 18, 2023