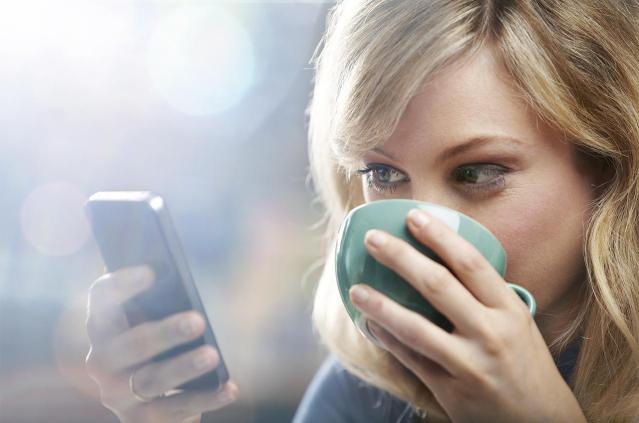 Donating to a noble cause is always good, but it's not always easy, especially on your mobile.
While communication between charities and supporters has become simpler thanks to email, social media and other technologies, the challenge of making donations from mobile devices has dissuaded many donors from giving. Filling out long online donation forms is time consuming enough from a desktop, but even more frustrating from a mobile device, causing many would-be mobile donors to simply give up.
SEE ALSO: Moolta: Challenge Your Friends To Do Crazy Stunts For Charity
PocketCause, an Israeli start-up launched by the founders of IsraelGives.org, one of the main websites for charitable giving to Israel, has released what the company is calling "the first mobile network for social good". Built by experts in both philanthropy and technology, PocketCause aims to meet the unique needs of both donors and non-profit organizations by making it easy to connect and donate to any nonprofit organization in the world through a smartphone by pushing just a few buttons – and without pushing your buttons!

Hassle-free mobile donation
"Although 50% of donation requests today are read on smartphones, donors are three times less likely to make a donation, simply because it's too difficult and inconvenient to donate through a smartphone," PocketCause CEO Yonatan Ben-Dor tells NoCamels. "In 2015, this hassle caused nonprofits to lose over $6.5 billion in donations.We developed PocketCause to help organizations stop losing so many donations, and to make it easier for mobile donors to give to an organization that they care about."
SEE ALSO: Israeli To Cycle Across North America For Cancer Charity
Donor social network
Sign up for our free weekly newsletter
Subscribe
PocketCause also provides updates from all social causes so users can follow, share and see the causes their friends are sharing and supporting.
The app allows users to safely store their payment method and donate to more than 2 million non-profit organizations in just a single click. It uses gamification and rewards to encourage users to support and promote the causes of their choice. By sharing a charity's posts, users earn CauseCash—an app currency that can be redeemed or donated to any organization. Users also get 1 percent in CauseCash whenever they give to their TopCause, their favorite non-profit organization.
'Startup nation' donation
PocketCause has partnered with national foundations in the US, Canada, the UK and Israel in developing the application.
"Israeli start-ups have developed ideas and products that have changed the way that people throughout the world do things. What our startup scene has yet to do is to truly impact the social sector. PocketCause plans to revolutionize the way that people connect to their social causes and change the way that people give to charity," Ben-Dor said.
Photos: Courtesy
Related posts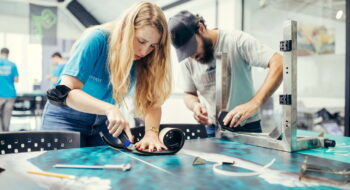 Tech Innovators Come Together To Help Israel's Wounded Warriors
September 18, 2023