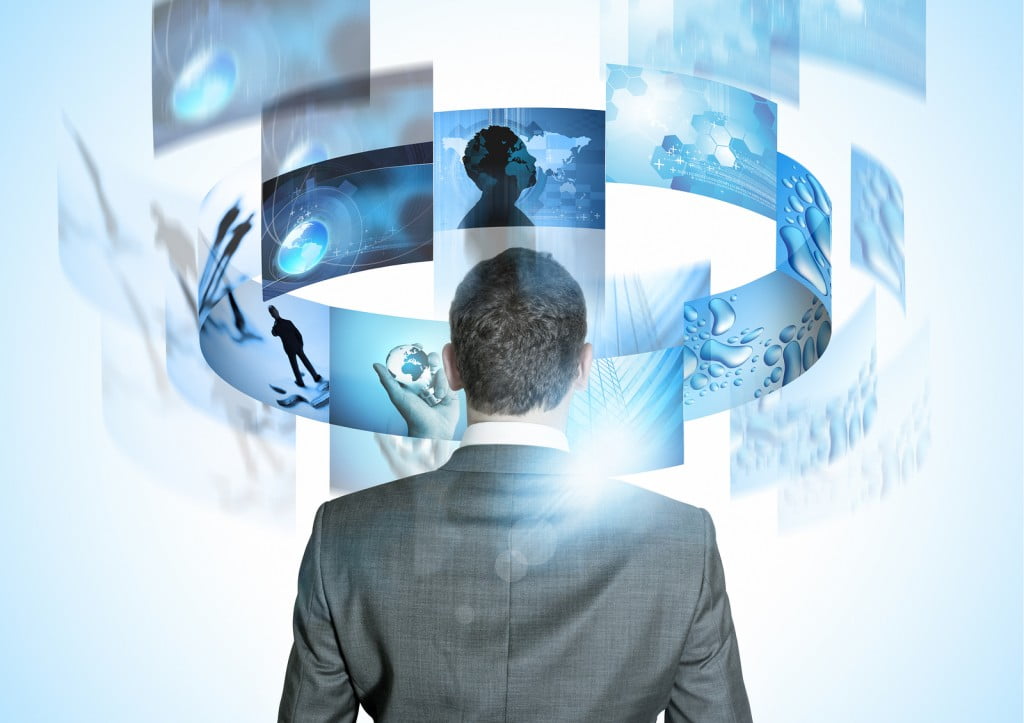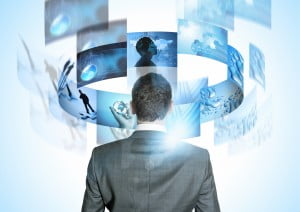 Touchscreens have changed the way we interact with technology, but for a wide number of people with disabilities, such as those suffering from paralysis, they are still inaccessible.
Sesame Enable is an Israeli startup that aims to bring touch-free technology to smart devices, to give people with disabilities the opportunity to read, play games, search the web and make calls without the need for touch.
Oded Ben Dov, CEO of Sesame Enable, has long worked to try to make computers understand movement and recognize objects. After being interviewed on a television show two years ago, about a gaming app he had created, Ben Dov received a phone call a from a quadriplegic man named Giora Livne. Livne, asked Ben Dov to create a smartphone he could use that did not require the use of his hands.
Related articles
A higher calling
"Doing this was a much higher and more meaningful goal than just making a game," Ben Dov tells NoCamels.
Ben Dov, along with his previous gaming partner, a strategic developer, and Livne, created Sesame Enable. Livne is in charge of outreach to the disabled community, as well as grants and funds.
The name Sesame Enable refers to the magical phrase "Open Sesame" in the story of "Ali Baba" and suggests the opening of new worlds and opportunities for people with disabilities, enabling them to access gates that were previously closed to them, says Livne.
Turning a new leaf
Sesame Enable currently has created one application on the Google App Store, called "Sesame Reader," allowing users to read and flip through ebooks hands free with the movement of their head.
The Sesame Reader app tracks your face and allows you to turn pages with the movement of your head: Move it to the right and the page turns, move it to the left and it turns back.
Ben Dov says that their technology is not distracted by other people or objects in the background and will stay focused on the face alone (regardless of whether one wears a beard or glasses, he adds!)
"It's for people who love to read but went through an accident and now they are sitting on a chair and can't flip through pages," Ben Dov says. "Usually people have hired help but won't ask them to turn every page they finish reading."
"When someone tries it out for the first time, the joy they express is heartwarming. It's an expression that say's 'Look I'm doing it on my own.'"
Using the technology to open new doors
Sign up for our free weekly newsletter
Subscribe
Although still in the prototype stage, Sesame Enable is in the process of integrating this core technology into a mobile phone. The operating system takes control of your entire phone, providing users with the ability to control their phone solely with the movement of their head.
In order to dial a number or type on a keyboard, users must calibrate their face with the tracker device. A curser, controled through the movement of one's head, appears on the screen and you can click a button by placing the curser over the button and holding still.
In order to avoid pressing the wrong button, a confirmation box appears checking to make sure the button pressed was intended.
Sesame Enable is hoping its technology will be adopted by other groups as well. Through its software development kit (SDK), it allows any developer to integrate hands-free control into any app.
Ben Dov says the technology could be used while reading a book while standing in a crowded bus, flipping pages in your cookbook while cooking without getting it dirty or flipping the page on your music sheet without having to stop playing.
Giving people who can't talk a voice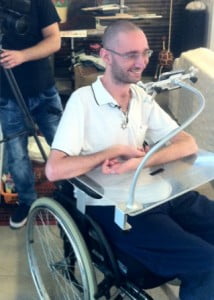 But Sesame Enable's core goal remains to help those with disabilities. It is engaging that population through organizations and rehabilitation centers. "Wherever there is someone that can use it, I want it to get to that person because it really changes their world," Oded says.
Staff at rehabilitation centers sometimes ask Sesame Enable to customize applications for their patients.
For example, Sesame Enable is working on is a communication aid application for someone who is no longer able to speak due to ALS. Sesame Enable is working to allow him to use the movement of his head to call out words and sentences.
Once Sesame Enable customizes an application for one specific case, they are able to apply what they have learned to turn a specific requirement into a general one so that everyone can benefit, says Ben Dov. 
Securing financing
Sesame Enable recently received a $200,000 grant from the Israeli Office of the Chief Scientist. But in order for Sesame Enable to receive the grant, they must find a matching investment of half the grant ($100,000). Currently Sesame Enable is looking for private investors to help them fund their business.
[youtuber youtube='http://www.youtube.com/watch?v=niYGNmMji-0′]
Photo: Modern Business World by Bigstock
Related posts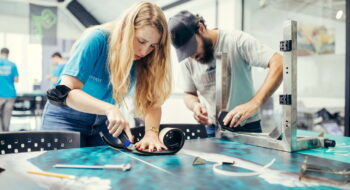 Tech Innovators Come Together To Help Israel's Wounded Warriors
September 18, 2023