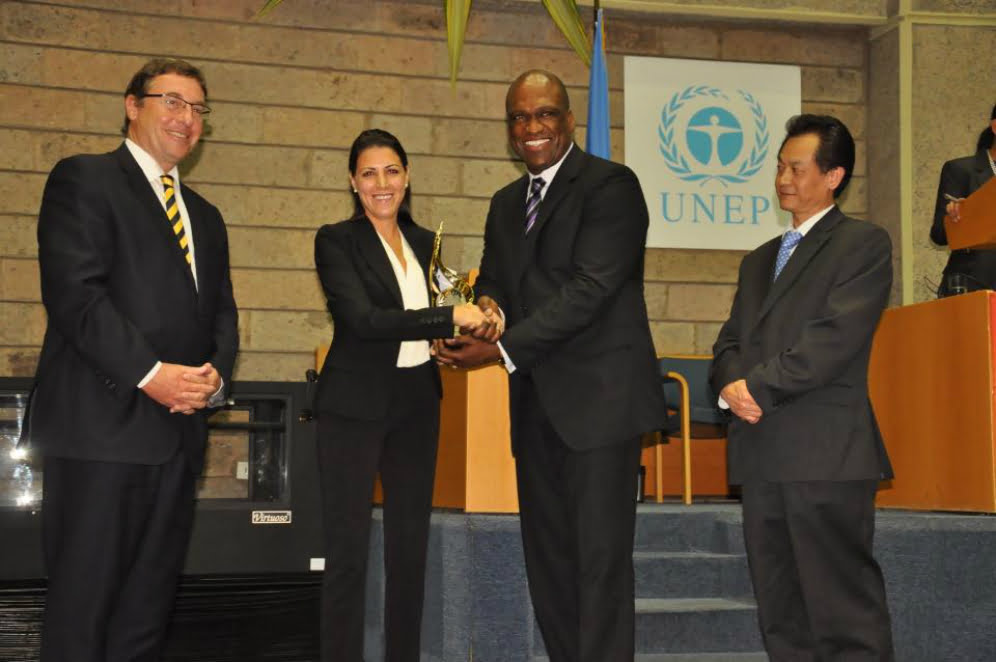 With more startups and "research & development" centers per capita than any other  country on earth, you wouldn't be exaggerating if you called Israel the Innovation Nation. That is why one Israeli NGO is putting Israel's most cutting edge innovations to use in a place that most needs it, Africa. The NGO, called Innovation:Africa, has been so helpful, it has even won an award from the United Nations.
The nonprofit organization uses solar panels to power schools, orphanages, medical clinics and water pumping systems, already having provided more than 450,000 people with electricity through sustainable energy projects. Not only that, but they also installed the now legendary Israeli drip irrigation technology in farms across the continent and carried out 68 projects in Ethiopia, Uganda, Malawi and Tanzania.
According to Innovation:Africa, nearly 600 million Africans live without access to electricity and 239 million sub-Saharan Africans are currently hungry.
Related articles
"By being in Israel and by seeing what is now being done in Israel I know that there is a lot of things that can help many of the African countries,"  said Sivan Yaari-Borowich, the founder and president of Innovation:Africa, in an interview with the Jerusalem Post.
Yaari-Borowich, who has been branded "Israeli sunshine girl", added: "I think that we can share with the rest of the African community some solutions they can implement in their own countries."
Harnessing the locals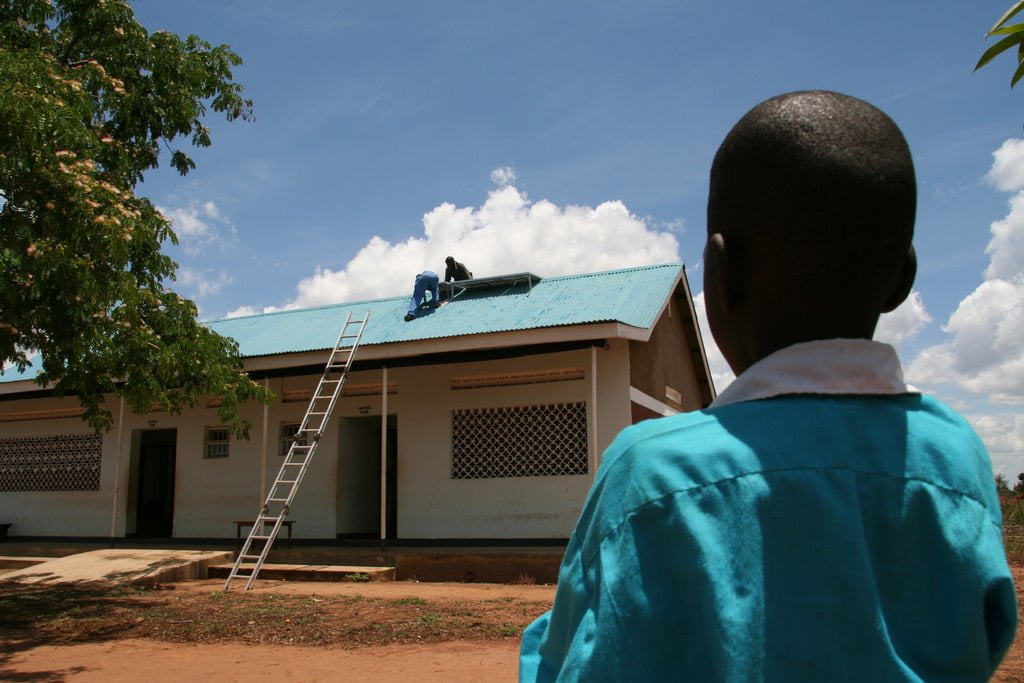 To ensure that efforts are being met with results, Innovation:Africa works through local managers and contractors in each of the countries it assists. These managers spend time in the field, making local connections in places like medical clinics, orphanages, community based organizations and farming collectives in need of better resources.
Unlike many other NGOs, a key concern for Innovation:Africa is sustainability. Not only does it bring Israeli equipment and expertise, but it also works with its local partners to involve the whole community. Innovation:Africa trains and educates local leaders, even helping them elect a committee in charge of the proper use and maintenance of the provided technology.
"They take a lot of time to focus on issues of sustainability, and this is where most of our projects fail in our country here," explains Samuel Lyada, District Health Officer in the Budaka District of Uganda.
"Teach a man to fish"
Naturally, even when a technology is installed free of charge, it still costs money to keep it in use. To make sure communities can keep using these technologies long-term, Innovation:Africa works with local community leaders to establish a business model for each of their facilities. These businesses are designed to provide the communities with a source of income that is sufficient to cover all of their technology's maintenance costs.
"They give the communities ownership of the system. They are making the communities know that what we have received, it is ours and we need to take care of it," says Elias Lazaro, a solar contractor, about Innovation:Africa. In general, these businesses work with selling solar energy for the charging of cell phones, which locals often receive for free.
Sign up for our free weekly newsletter
Subscribe
Helping Israeli businesses by helping Africa
Naturally, their altruism also improves Israel's image worldwide – the organization doesn't shy away from letting their beneficiaries know where the help is coming from. "I always make sure they know [the technology] is coming from Israel," she says.
From jeans to solar panels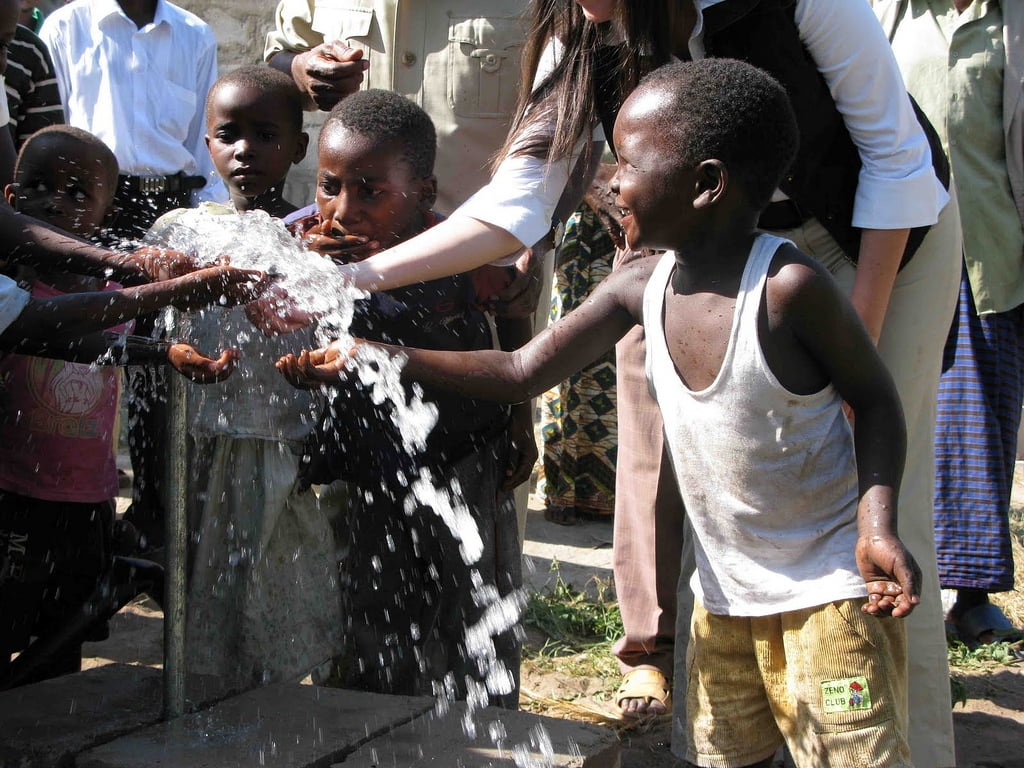 Fifteen years ago, during a summer job, Sivan Yaari-Borowich first set foot in Madagascar after being asked by her employers to assess the quality of jeans being produced in local factories. When she arrived, she was struck by the poverty of the local population and, it seems, by the beginnings of a very good idea. "I wanted to understand why this is happening," she tells NoCamels.
Following her later travels in Senegal villages (while working on her master's degree in energy),Yaari-Borowich discovered that the poverty she witnessed in Madagascar was not exclusive to that country. "I saw that this condition existed in many places across Africa," she explains. "Often, villagers didn't have money to operate the generators they had in place."
And this is when she asked herself a question that brought Innovation:Africa to life. "So I thought, why not use solar energy?" she says.
Generating impact and getting recognition
The organization features an impressive donation distribution: "100 percent of the donations made online go to our projects," tells Yaari-Borowich. "Salaries in our organization come from foundations." The NGO organizes annual galas to raise funds and also relies on individual donations
Recently, it obtained consultative status at the UN Economic and Social Council (ECOSOC), expanding its impact to not only their targeted African communities, but also global decisions. Additionally, Innovation:Africa received the UN Innovation Award just last month at the Global South – South Development Expo in Nairobi.
Innovation:Africa was founded in 2008 by Sivan Yaari-Borowich, after the founder acknowledged the enormous potential for Israeli clean technologies in solar energy and water for the developing world.
All photos courtesy of Innovation: Africa
Related posts

Veterans Provide Practical Help, Comfort For Wounded IDF Troops
November 12, 2023