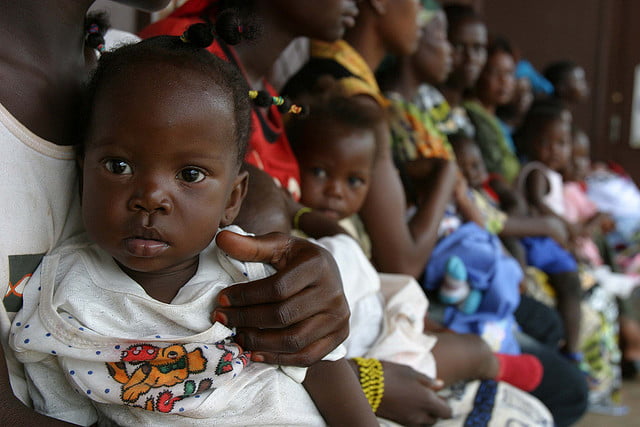 Eight years ago Dr. Yossi Baratz, Health Advisor to the Israeli Ministry of Foreign Affairs, was sent on a mission to Ghana, Africa to assess the need for Israeli medical aid in the region.
Baratz came back profoundly shocked by the poor state of Ghanaian hospitals and the sky-high infant mortality rate in the country. In the city of Kumasi, the second largest town in Ghana, one in four babies died during or shortly after birth, partly due to the occupancy rate in hospitals, which was at 300 percent.
In 2007, Baratz, Along with MASHAV, Israel's Agency for International Development and in cooperation with the Millennium Cities Initiative, launched a neonatal project in the Kumasi region of Ghana. Since then, over 10,000 mothers and babies have gone through neonatal care in Israeli built clinics.
"The primary problems were lack of facilities and medical knowledge," said Baratz. In addition, explained Ghana's ambassador to Israel, Henry-Hanson Hall, "many women in Ghana work hard and are not given rest period after giving birth, which heightens these women's risk of getting sick and in turn their babies."
According to Abenaa Akuamoa-Boateng, representative of Millemium Cities Inititiative in Ghana and West Africa, "the chances that a baby would come out alive [of intensive care] was something like 40 to 50 percent."
MASHAV, along with specialists from various Israeli universities and hospitals, were called upon to introduce the Kangaroo System, which focuses on the mother as much as it does the newborn. Kangaroo emphasized regular skin-to-skin contact between mother and baby, as well as exclusive breastfeeding and prolonged rest for the mother.
[youtube]http://www.youtube.com/watch?v=UhN6bN8fLJ0[/youtube]
Two clinics were also built in the periphery of Kumasi, the first in Kumasi South, near the slums and the second in Suntreso. MASHAV flew Ghanaian physicians and nurses to Israel to study the country's system of neonatal care.
Sign up for our free weekly newsletter
Subscribe
Today the new clinics operate autonomously for the most part and Suntreso treats 450 babies a month. Yet the communication line between Ghana and Israel remains open and Israeli medical personnel is sent over regularly to provide assistance.
"You can see a true joint effort between two countries," Hanson-Hall told NoCamels. "The neonatal clinics are very popular among the local people. They have observed and confirmed that the neonatal activities actively reduce maternal mortality and assure the birth of healthy children."
According to Mr. Hanson-Hall, MASHAV's neonatal project is an example of a project that has a long-term multiplier effect on the community. "The project has created more awareness of the importance of neonatal care with an increased emphasis on mothers' health as well as the benefits of long-term breast feeding, better diagnosis, proper care, and better nutrition, as well as enhanced medical capacity," he explained. "The Ghanaian government has made it a policy to develop at least 30 more hospitals," he added.
Baratz also sees this as "a pilot program that will hopefully promote the discipline elsewhere."
Beyond its neo-natal projects, MASHAV has recently started working on a water treatment project for cleaner water supply to hospitals in the region.
Article by Maya Ehrmann
Photo by hdptcar
Related posts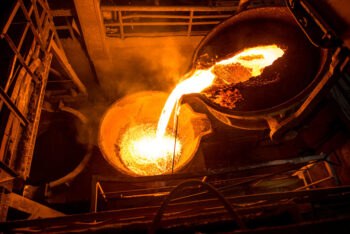 Green Steel: Startup Cuts Carbon Emissions With Sodium Substitute
December 06, 2023