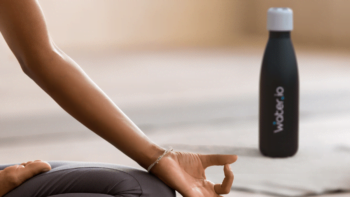 Smart Water Bottle Boosts Healthy Hydration Habits 
We all have had the experience of taking a water bottle to work, school or the gym and coming home with it still almost full. We all also know that water is crucial for maintaining our health but too many of us simply don't imbibe enough of it. But Tel Aviv-based smart packaging company impacX […]
May 07, 2023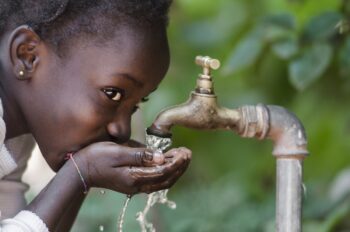 LED It Flow: SoLED Provides Innovative Approach To Water Disinfection
SoLED, developed by scientists at Tel Aviv University, is a small and portable UV-LED water purification device that filters out bacteria.
June 14, 2022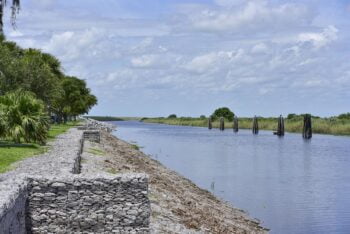 How Israeli Tech Protects The World's Most Scarce, Essential Resource: Water
Israeli company BlueGreen Water Technologies is treating lakes and other bodies of water worldwide for harmful algae blooms.
November 04, 2020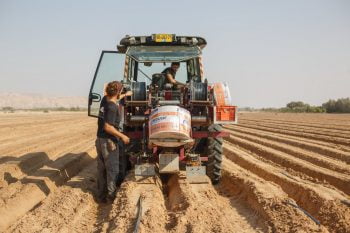 Netafim, BGU, Bayer To Collaborate On Drip Irrigation Systems
The three companies will cooperate on the development of best practices for the application of crop protection compounds via drip irrigation.
February 07, 2019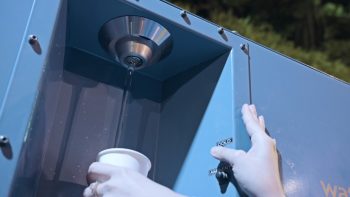 Israeli Company That Extracts Water From Air Launches Home Device For Cool Water On Tap
Watergen says it is committed to increasing access to safe drinking water, reducing the need for plastic bottles, and breaking into untapped markets and sectors.
January 28, 2019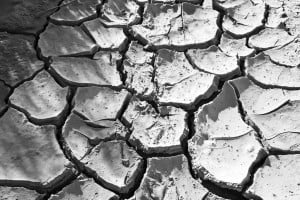 Israeli Tech To Help The US Past Worst Drought In 500 Years
With a large percentage of water recycled and extremely advanced desalination technologies, Israel is a world leader in water-technology. It is no surprise then, that when facing the worst drought in 500 years, the US has turned to Israeli companies to keep their taps running.
March 16, 2014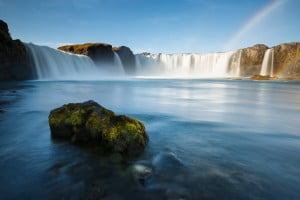 Water Filters: A Key To World Peace?
Considering the fact that only 3 percent of the water on earth is fresh water, and that more than half of that is in the form of inaccessible glaciers, it becomes clear just what an essential service Israeli water filtration leader Amiad provides to the world.
November 17, 2013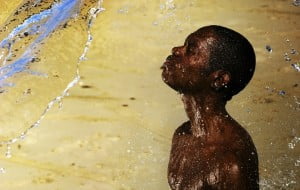 Israeli Teacher's Rain Harvesting Method To Help Africans
Israel doesn't get much rain, for that reason, teacher Amir Yechieli's method of conserving rain water for dry periods is highly effective. Now Yechieli plans on taking his methods to Africa's driest lands.
November 12, 2013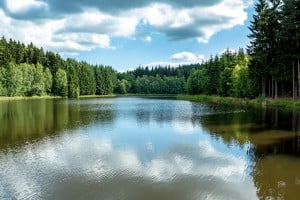 Israelis And Palestinians Clean Medicine From Water Together
A joint Israeli and Palestinian team are working in unison to make sure that water reservoirs don't contain traces of medicine and other pharmaceuticals. The project, now entering its second year, has achieved and impressive 100 percent success rate.
August 22, 2013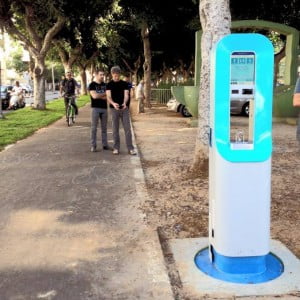 Water Venture Offers Free, Clean And Cold Water To Tel Aviv Residents
Woosh is a public water fountain of a new kind: it offers pure, cold water for free and it even cleans bottles before filling them up. The people of Tel Aviv can now enjoy the service, which the company hopes will expand to other cities worldwide.
August 07, 2013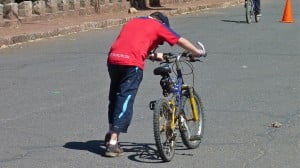 Israeli Invention Will Cool Cyclists Off On A Hot Day
Technology and innovation are two things commonly associated with Israel. Now, two Israeli inventors have used the latter to deal with the former, with the world's first spray device for cyclists.
July 03, 2013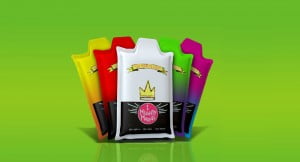 For Every Bottle Sold '1 Mighty Mogul' Will Donate Fresh Water In An Edible Pouch
An Israeli couple is hoping to address water scarcity in the world by sell their high pH water, and for every bottle sold, one will be donated to someone in need, packaged in a pouch that is itself edible and biodegeradable.
June 12, 2013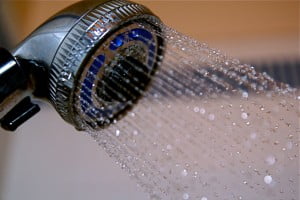 SmarTap: The Shower That Saves Time, Money And Energy
Since the invention of the water heater, showers have been operating pretty much the same way, allowing limited control over temperature and flow. Israeli company SmarTap just might be the one to revolutionize the industry.
March 24, 2013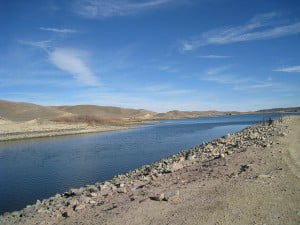 TaKaDu: Using The Power Of Maths To Solve The World's Water Leaks
It is estimated that 25 to 30 percent of water in pipelines worldwide is wasted due to outdated infrastructure and leaks. Israeli company TaKaDu aims to reduce that number by using maths to detect problems in water systems.
February 03, 2013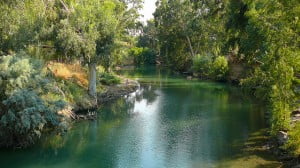 New Waze Feature Helps You Navigate Your Way To Clean Water
Popular navigation app Waze has introduced a new feature that tells users whether a lakes, or rivers they are trekking through are clean, to drink or to swim in. The developers hope that the app will encourage the Israeli government to further protect Israel's lakes, rivers and streams.
October 11, 2012