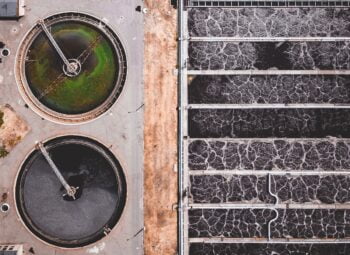 OurCrowd Launches Water Tech, Agtech Investment Portfolio With US Firm
The two companies said they will work to invest in leading water and agricultural technologies, with a focus on the Mideast.
March 29, 2021
The 5 Biggest Opportunities For Israeli Startups In The UAE Right Now
Israel's experience and innovative solutions in a number of key areas and industries could be of tremendous value to the UAE.
November 25, 2020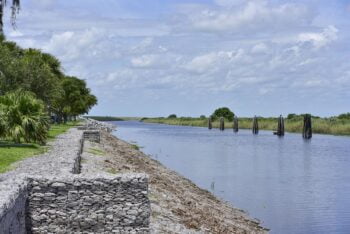 How Israeli Tech Protects The World's Most Scarce, Essential Resource: Water
Israeli company BlueGreen Water Technologies is treating lakes and other bodies of water worldwide for harmful algae blooms.
November 04, 2020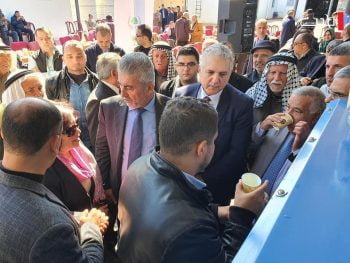 Israeli Water Tech Firm Pilots Water-From-Air Generator In Gaza
Watergen inaugurated an atmospheric water generator (AWG) that can make up to 800 liters (211 gallons) of water a day in the neighborhood of Abasan al-Kabira in Khan Younis.
February 16, 2020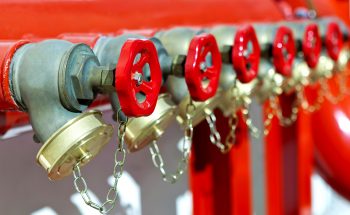 With Smart Hydrants, Faucets, And Pipes, Israel Shows Off Its Water Tech
Its land over 60 percent desert, Israel has pushed for technologies to make every drop of water count and is today seen as a leader in the field.
November 24, 2019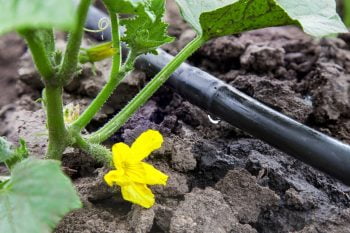 Irrigation Company Netafim To Provide Water Solutions To 60,000 Farmers In India
Netafim said it will be deploying its precision irrigation technologies to some 100 villages across the subcontinent.
March 12, 2019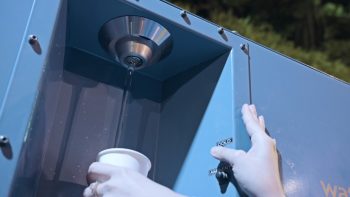 Israeli Company That Extracts Water From Air Launches Home Device For Cool Water On Tap
Watergen says it is committed to increasing access to safe drinking water, reducing the need for plastic bottles, and breaking into untapped markets and sectors.
January 28, 2019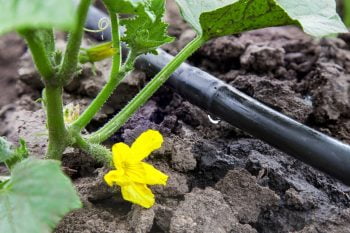 India's Punjab State, Israel Ink Deals On Agriculture And Water Tech Cooperation
Punjab Chief Minister Amarinder Singh finalized MOUs this week while on a state visit to Israel.
October 25, 2018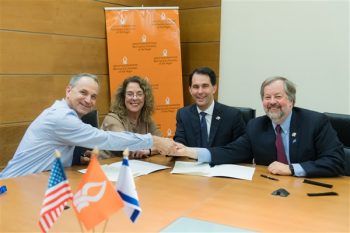 Wisconsin Water Council Inks Deal With BGU Water Institute
November 2, 2017 | The Wisconsin Water Council signed an agreement with Ben-Gurion University's Zuckerberg Institute for Water Research during a trip to Israel by Wisconsin Governor Scott Walker this week who was leading a trade mission to strengthen collaboration with the midwestern state. Ben-Gurion University of the Negev, in the southern city of Beersheba, […]
November 02, 2017