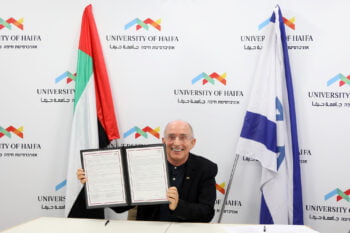 Israel-UAE Universities Sign MOU On Environmental Issues
The agreement between Israel's University of Haifa and UAE's Zayed University will also foster joint research projects.
November 04, 2021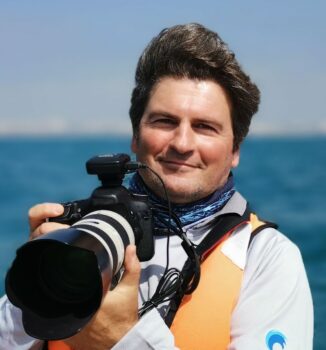 Israeli Marine Conservationist Named National Geographic 'Emerging Explorer'
Dr. Aviad Scheinin, a professor of the University of Haifa, is the second Israeli ever to be part of the cohort.
June 07, 2021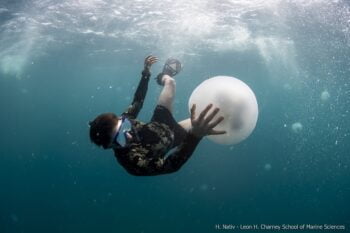 Israeli Researchers Warn Of 'Larger-Than-Ever' Jellyfish Off Haifa Coast
This summer, those pesky, fear-inducing sea creatures that terrorize swimmers in their path, are even bigger than before.
July 13, 2020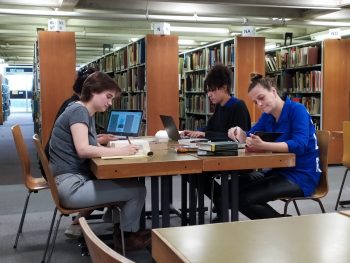 Haifa University Launches Innovation Hub For Holocaust Remembrance
Ahead of Holocaust Remembrance Day, the University of Haifa launched an innovation hub encouraging students to use an entrepreneurial approach to develop new ways to honor victims of the Holocaust.
April 20, 2020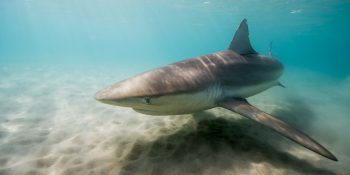 How Israel Became An Unlikely Shark Research Hub, According To A Marine Ecology Expert
Eyal Bigal, a marine ecologist at University of Haifa's Leon H. Charney School of Marine Sciences, says the sharks' draw to Israel's coasts presents a unique opportunity.
July 28, 2019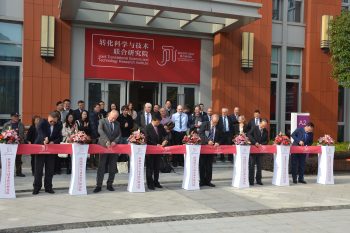 University of Haifa Unveils New Campus In Shanghai
The new campus is part of the Zizhu International Education Park in Shanghai and will focus on biomedicine, neuroscience and environmental sciences.
November 22, 2018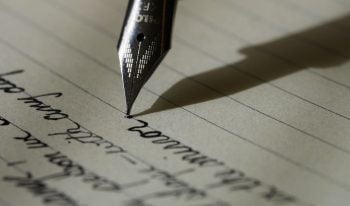 Israeli Study Shows How Our Handwriting Can Reveal Our Moods
Researchers at the University of Haifa demonstrate how deciphering changes in one's handwriting can reveal emotions.
October 02, 2018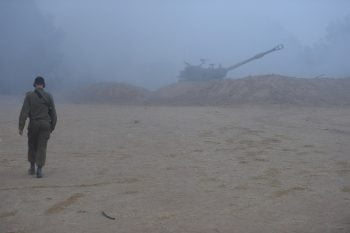 First PTSD Study During Warfare Provides Early Symptom Indicators, Israeli Researchers Say
Joint research by the University of Haifa and Natal during Operation Protective Edge in 2014 looked at reactions and experiences as the conflict unfolded.
September 16, 2018

Could Jellyfish Help Rid Our Waters Of Plastic Waste? Israeli Scientists Are On It
University of Haifa researchers are part of a global effort to develop a jellyfish-based filter that could help minimize microplastics in marine environments.
August 07, 2018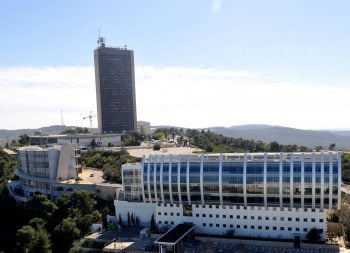 US Philanthropist Donates $10M To University Of Haifa For New Campus
The founder of Business Wire Lorry I. Lokey says he was inspired by the university's 'multiversity' model which infuses new energy into the city, region and the whole country.
May 30, 2018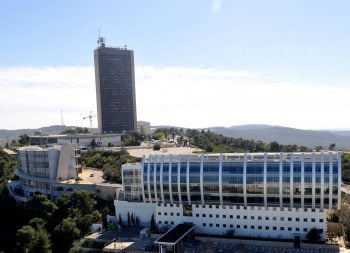 Ohio Delegation Scouts Israeli Tech in Haifa
High-profile delegation from Ohio visits Israel for tour, presentations on cutting-edge tech
November 23, 2017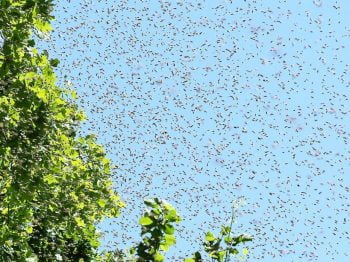 Mass Migration: 3.5 Trillion Insects Fly Over Europe Every Year, 8 Times More Than Birds
Since more insects are born in warmer summers, global warming could increase their numbers significantly. Could this bug invasion harm our planet?
February 05, 2017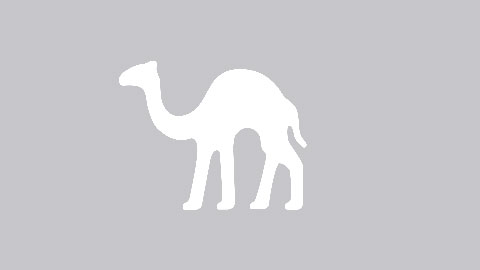 Cancer Fighter ARTSaVIT Raises $6.3M
January 4, 2017 | Israeli cancer apoptosis company ARTSaVIT LTD. announced today that it has completed a $6.3 million Series A round of financing led by Arkin Bio Ventures and Pontifax, with participation of Merck Ventures, Carmel Innovation and Carmel – Haifa University Economic Corporation Ltd. ARTSaVIT was co-founded by Carmel, the economic corporation of the […]
January 04, 2017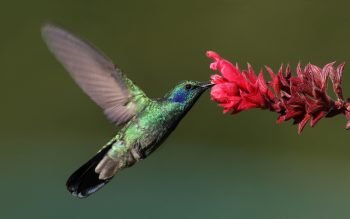 Smart Plant Drugs Birds Into Forgetting Their Bitter Taste
What can a plant whose nectar is bitter do to make pollinators return to visit its flowers? It can make them forget the taste of its nectar.
August 28, 2016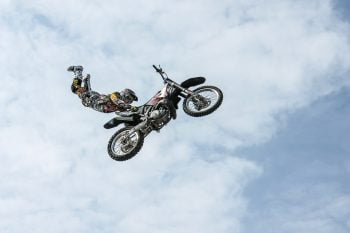 Grandparents Who Were Stressed As Adolescents Tend To Have Daring Grandchildren, Study Shows
A new Israeli study suggests that grandchildren are deeply affected by their grandparents' exposure to stress in their teenage years.
December 09, 2015