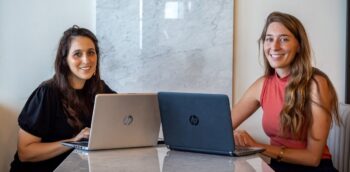 UAE-Based Seed Group Forges Links With Israel
The UAE-based Seed Group, owned by the Royal Family of Dubai and the Private Office of Sheikh Saeed bin Ahmed Al Maktoum, is forging links with Israel.
August 04, 2022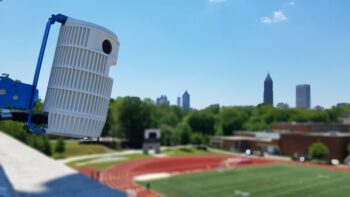 Israeli Sports Tech Firm Pixellot To Broadcast In UAE
Israel's Pixellot signed a deal with Dubai's Cam Plus Sports to create recordings and livestreams of sports matches in the UAE.
December 29, 2021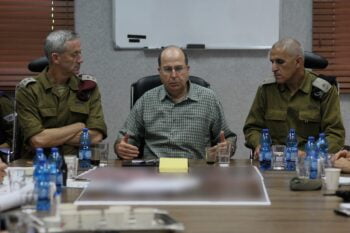 Former Defense Chief Moshe Ya'alon To Head New Israeli VC Fund In UAE
The fund established by the Avnon Group will invest in Israeli startups developing innovative solutions in the UAE.
November 25, 2021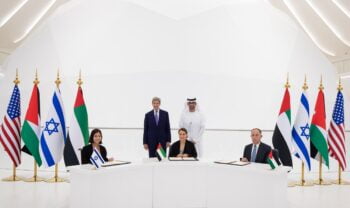 Israel, Jordan, UAE Partner In Biggest-Ever Joint Regional Climate Project
A Jordanian photovoltaic plant with a 600-MW capacity will export green power to Israel, which will then supply 200 MCUM of water to Jordan
November 23, 2021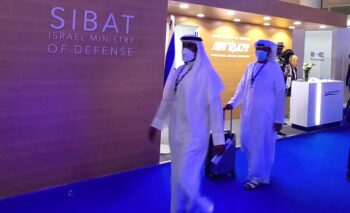 Israel Shows Off Defense Tech At Dubai Air Show For First Time
Seven Israeli firms, most of them state-owned, went to the defense exhibition in Dubai, one of the premier weapons shows in the world.
November 15, 2021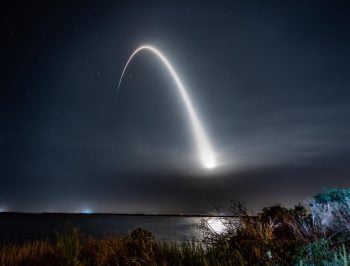 Fruits Of Peace: Israel, UAE Enhance Space Cooperation With Historic Agreement
The Israel and UAE Space Agencies signed an MOU to enhance cooperation in scientific research, space exploration and knowledge transfer
October 21, 2021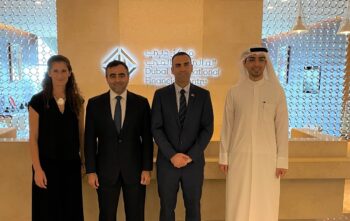 New UAE-Israel Deal Promotes Business Ties, Focuses on Fintech
Start-Up Nation Central and Dubai International Financial Centre signed an agreement to establish business ties between the UAE and Israel.
October 20, 2021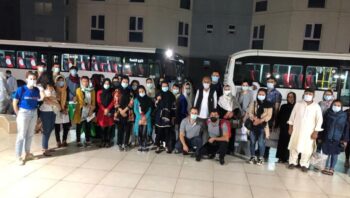 Israeli Initiative Helps 41 Afghan Women Flee Taliban Rule For UAE, Canada
The mission to rescue Afghan women and their families was coordinated by IsraAID and other Israel, Emirati, and Jewish groups.
September 23, 2021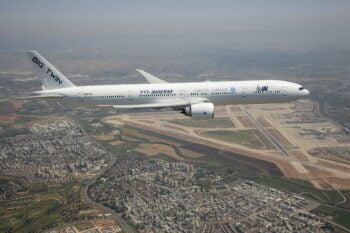 IAI To Open Boeing Cargo Jet Conversion Site With Etihad Group In UAE
Facility will help meet global rise in demand for cargo aircraft driven by COVID-19 pandemic.
August 29, 2021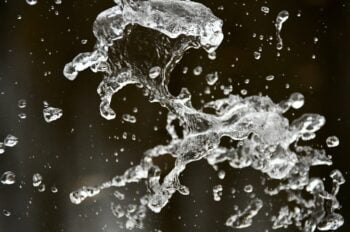 Joint Israel-UAE Water Research Institute To Launch In Abu Dhabi
The institute will be backed by Israeli water from air company Watergen and the UAE's Baynunah and work closely with Tel Aviv University.
June 17, 2021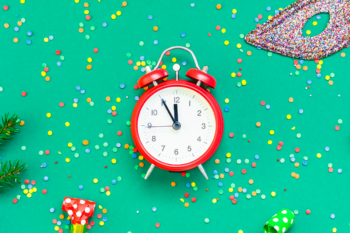 The 13 Moments That Made 2020 Memorable In Israel
From symbols of the COVID pandemic to historical partnerships with Arab countries, these are 13 moments people in Israel experienced in 2020.
December 31, 2020
The 5 Biggest Opportunities For Israeli Startups In The UAE Right Now
Israel's experience and innovative solutions in a number of key areas and industries could be of tremendous value to the UAE.
November 25, 2020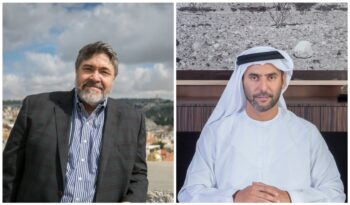 Israeli VC OurCrowd, UAE Business Group To Partner On Tech Investments
To fuel its expansion, OurCrowd tapped a top Emirati financial services executive as a venture partner and head of the Gulf region for the firm.
October 06, 2020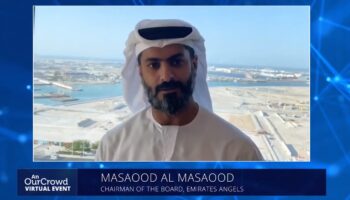 Israeli Entrepreneurs Court UAE Investors, Tech Collaborations In Virtual Summits
OurCrowd introduced the Israeli tech landscape to the UAE investor while JVP's Erel Margalit spoke at the first-ever UAE MITT tech summit.
September 27, 2020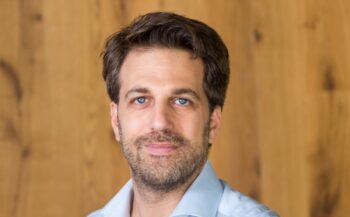 UAE-Based Fund Invests In Israeli Fintech Startup Salaryo
Salaryo's fintech platform provides digital business loans and lines of credit for small businesses and freelancers.
September 10, 2020