Israeli Ground Travel Booking Agency Bookaway Group Raises $35 Million
Israeli ground travel booking agency Bookaway Group, announced on Tuesday the completion of a $35 million Series C funding round to further enhance its digital platform and expand its service offerings. The round was led by high-tech investment firm Red Dot Capital Partners, Tel Aviv-based insurance provider Menorah, and New York-based venture capital firm Tenere […]
May 12, 2022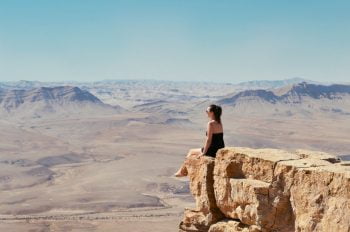 Destination Israel: Travelers May Soon Be Planning Their 1st Post-Pandemic Trip
After a year of COVID, travelers are looking – and booking – trips they hope to make in the coming months, and Israel is one of the top global destinations.
March 25, 2021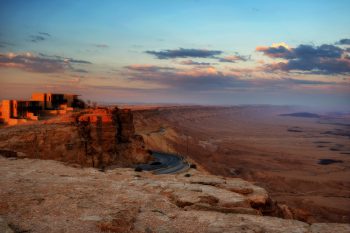 6 Natural Wonders Of Israel You Need To Go And See In 2021
From salt formations to jagged desert landscapes, NoCamels highlights six natural wonders you need to see in 2021.
December 24, 2020
Israel Pilots 'Tourist Island' In Eilat With COVID Tests, Checkpoints
A family road trip to Eilat, with its beautiful Red Sea beaches and diving spots, took some planning but the vacation feel was well worth it.
November 29, 2020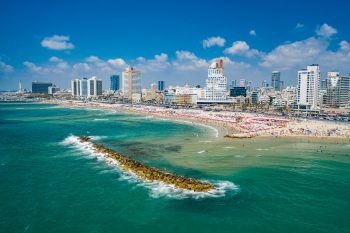 Tel Aviv Unveils Tourism 'Master Plan' To Become Top Global Destination
The city will be one of the most popular urban destinations in the world by 2030 if everything goes according to the municipality's long-term plan.
February 12, 2020
Can A Tel Aviv Getaway Help Mend A Broken Heart?
A trip to Tel Aviv over Hawaii may be a better bet when getting over someone, says a Washington Post travel writer.
February 11, 2020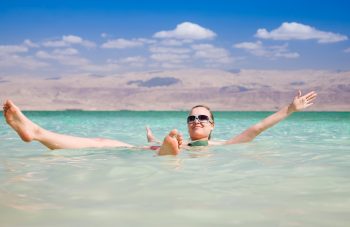 Israel Welcomes Record 4.55 Million Tourists In 2019, Says Ministry
The ministry said tourism revenue this past year amounted to an approximate NIS 23 billion, a 55 percent increase compared to last year.
December 29, 2019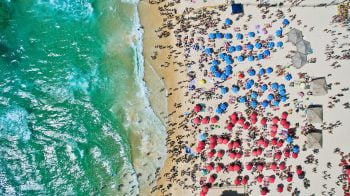 Travel Tips: A Definitive List Of Must-Have Apps for Visitors To Israel
There are a few handy tools to help ensure an easier way to get around and make the most of any trip to Israel.
July 08, 2019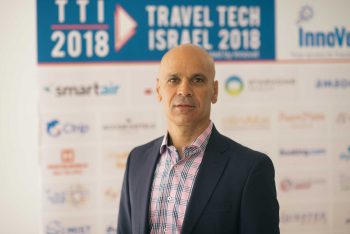 TLV Travel Tech Summit To Bring Together Global Travel Corporations, Israeli Startups
The fourth annual Travel Tech Israel (TTI) 2019 conference is set to take place in Tel Aviv next week.
June 05, 2019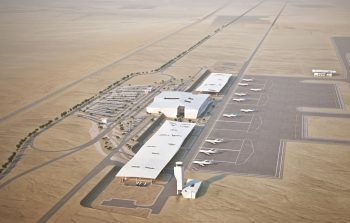 Israel Inaugurates New International Airport In The Resort Town Of Eilat
The airport is part of efforts to boost tourism in the winter months to southern Israel and will serve as an alternative to the Tel Aviv airport in times of conflict. 
January 22, 2019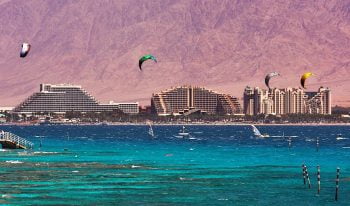 Eilat Ranks 6th In NYT's '52 Places To Go In 2019′
Southernmost Israeli resort city on the Red Sea is already a popular scuba diving destination and has undergone a welcome transformation in recent years.
January 13, 2019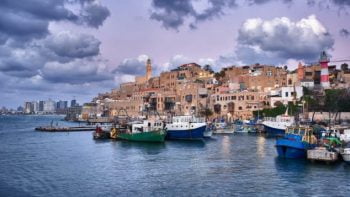 CNN Travel Selects Jaffa As One Of 19 Must-Visit Places In 2019
The ancient port city was praised for its lively hospitality and lifestyle scene, transformed recently by the launch of three new hotels.
January 10, 2019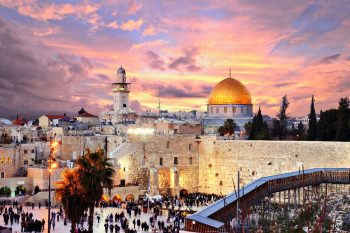 Jerusalem Is The World's Fastest-Growing Tourist Destination In 2018
A new report by UK-based Euromonitor International shows the rate of inbound arrivals in the Holy City has grown by 38 percent.
December 09, 2018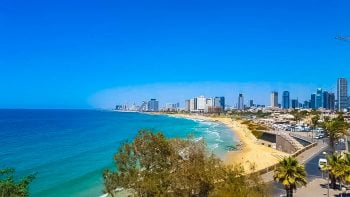 Top Vacation Destination: Israel Is One Of Harper's Bazaar "Best Places To Travel In 2017"
According to America's first fashion magazine, Harper's Bazaar, Israel is one of the 17 best places to travel to in 2017. Find out why they love the country.
January 15, 2017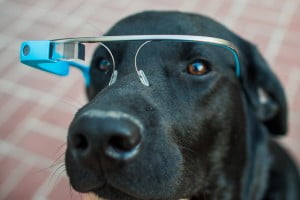 Top 10 Furry Innovations: When The 'Startup Nation' Turns Its Eyes To Pets
Our pets make the world go round, so why not make their lives easier with technology too? From television programs geared towards dogs to sensors that will tell you what your dog's bark means, Israeli innovators have thought of it all when it comes to pet-tech.
August 03, 2014