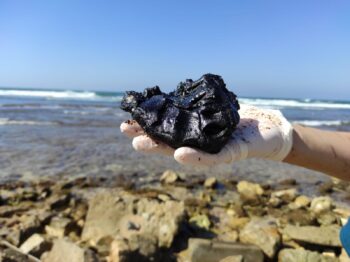 Israeli NGOs Say Oil Spill A 'Wake-Up' Call For Better Sea Conservation
The spill has continued to wash up clumps of tar along over 90 percent of the country's 195-kilometer Mediterranean coastline.
March 11, 2021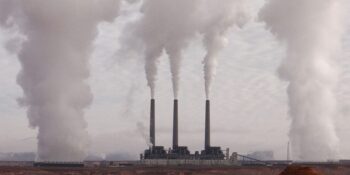 New Israeli Sensor Tech Aims To Monitor Air Pollution More Accurately
Israeli scientists from the Technion are developing small portable sensors and a unique algorithm to monitor the air we breathe more effectively.
July 20, 2020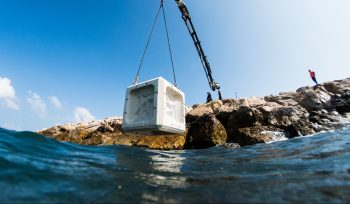 Israeli Environmental Tech Firm ECOncrete Raises $5M
ECOncrete develops sustainable concrete for constructing ecologically active infrastructures in coastal and marine environments as well as in urban landscapes
June 11, 2020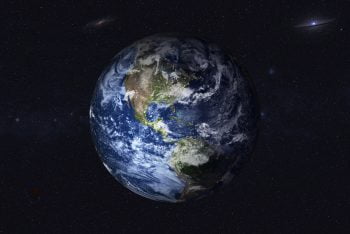 Jeff Bezos' $10B Earth Fund Should Look To Israel For Innovative Climate Change Solutions
Israel has always shared its knowledge to help better raise crops, advance sustainable agriculture, improve land development and adapt to climate change.
February 23, 2020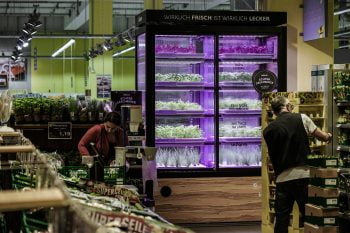 Infarm's Tech-Powered Micro Farms Deliver Fresh Produce On-Site In Urban Settings
Set up by Israeli founders, Infarm has offered a new wave of agricultural innovation with a modular smart farm system inspired by NASA's biofarming methods and sustainable design.
February 18, 2020

Buy Your Food Straight From The Local Farmers With Farmigo
For so many of us, fresh and local produce is a luxury that we just can't afford. But thanks to Farmigo, a platform that connects between local farmers and communities to create neighborhood farmers markets, the luxury of freshness may finally be affordable, and philanthropic too.
August 01, 2014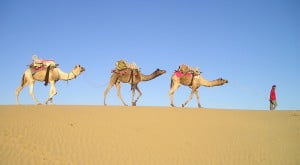 No Camels: Radiocarbon Shows Domesticated Camels Didn't Exist During Biblical Times
Archaeologists at Tel Aviv University recently discovered that domesticated camels are not the Israeli invention that the Bible makes them out to be. Their findings have allowed them to push the date of Israeli domesticated camels back from the 12th century BCE to the 9th century BCE.
June 23, 2014