By Dyana So, NoCamels
August 01, 2014
3
minutes


The United States currently suffers from a declining food system – according to many, the quality of grocery produce is deteriorating as is the overall mindfulness of where food comes from. As a result, local farmers struggle to find a reliable market where they can sell their goods directly to consumers and many Americans have trouble accessing fresh and affordable food — even at the grocery store down the street.
The challenges faced by farmers and consumers alike are what inspired Farmigo co-founders CEO Benzi Ronen and CTO Yossi Pik to bring the farmers' market experience to our fingertips. Through their online platform, consumers place grocery orders directly with their local farmers who use this data to grow only what is needed and cut down on the potential waste of time and money that results from overharvesting. Then, Farmigo delivers the produce to pick-up locations, like schools, creating a strongly-bonded community with a shared passion for fresh and local produce.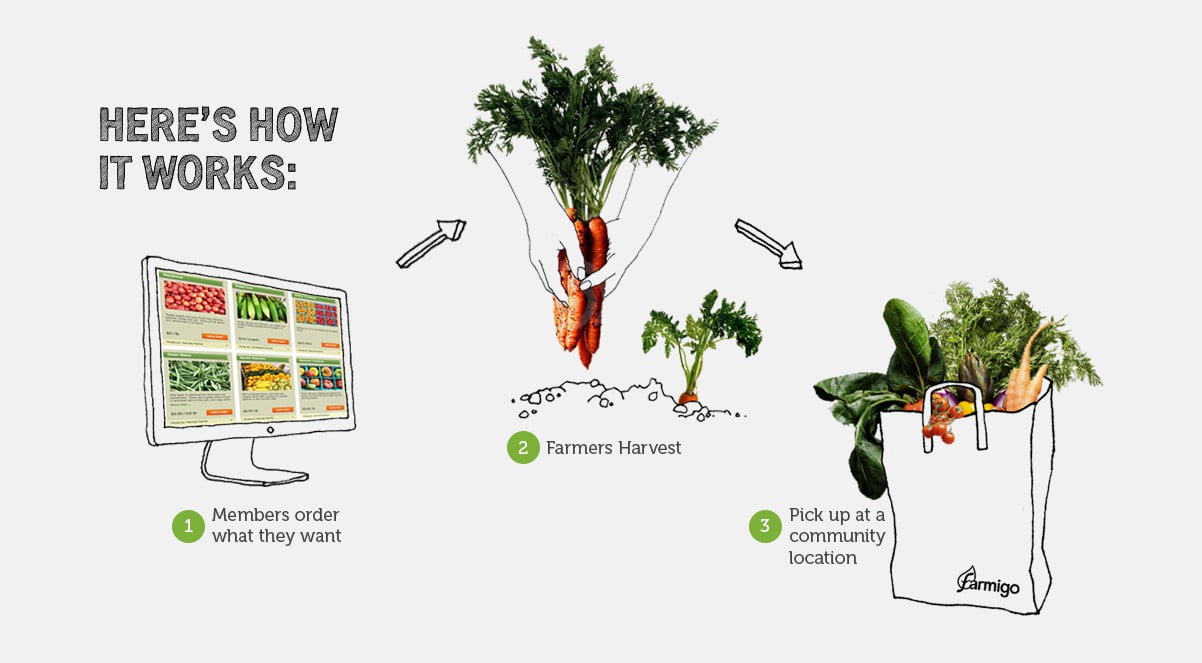 Turning the 'food desert' green with fresh, local produce
By simply having access to the Internet, even families that live in 'food desert' neighborhoods (the suburbs) can treat themselves and their communities to a healthier and affordable grocery option. Companies, too, are adopting Farmigo: Google, Etsy, and Twitter are among some of the companies where employees have taken the initiative to use Farmigo as their source for fresh, local foods.
SEE ALSO: A Bug's Life: Extraordinary Images Capture Nature At It's Freest
According to Benzi Ronen, who originally founded the startup with Yossi Pik in Israel, Farmigo is more than just another eco-friendly startup embracing technology to improve lifestyles—it is also a crusade aiming to change the way we economically and physically consume food.
"We're getting people to self-organize into these groups so we're skipping out on a retailer that, today, takes 50 percent margin," Ronen tells NoCamels.
Farmigo uses a cloud-based software that overlooks the activities and exchanges between farmers and consumers through their online portal, bridging gaps between these usually alienated groups.  Consumers search for local farmers based on their residential location (currently the service is available in the San Francisco Bay Area, New York City and New Jersey) and place their orders online. Farmers sign up for Farmigo based on their capabilities and goods offered, tailoring each order to the needs specified by the consumer. By cutting out the middleman retailer, providing transportation to deliver orders to pick-up sites, and making sure the goods sold are comparable to grocery store prices, Farmigo helps both parties receive exactly what they want and helps them save money.
Sign up for our free weekly newsletter
Subscribe
Building relationships between farmers and eager consumers
The key to Farmigo's continued successes (the company has been around since 2009) is their emphasis on relationship-building among its participants. By creating communities between people over something as simple as the exchange of fresh produce, Farmigo returns some meaning to the value of human interaction at the farmers market that we've lost while roaming the aisles of the grocery story. "With Farmigo there's a social contract," says Ronen, who also turned his Brooklyn apartment into a Farmigo community for his entire building. "It's much more than just the food — it's also a whole other level of emotional commitment that we're seeing and creates a higher retention rate because of that loyalty".
SEE ALSO: These Self-Sustaining 'Mini Farms' Could Be The Best Solution To Feed The Third World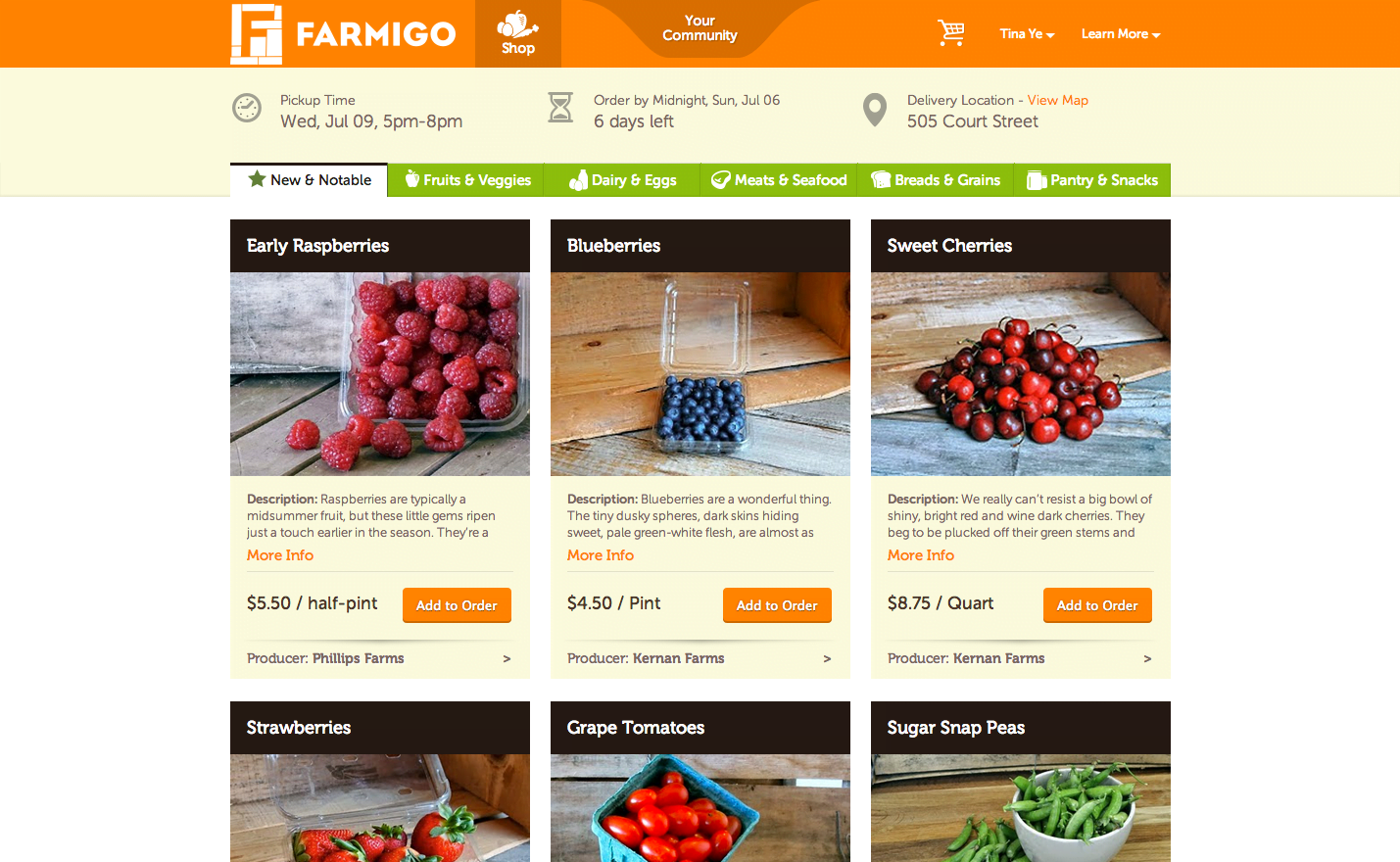 From farm to fridge
Competing with grocery giants like Whole Foods and Trader Joe's, two large U.S. chains that provide organic, although not usually local options, has to be one of the biggest challenges that Farmigo's new food consumption system faces. Yet Farmigo does have the added value of creating a sense of community between neighbors and co-workers, the by-product of the weekly produce pick-up meetings. In turn, these communities are a natural support network for struggling local farmers who can rest assured that their goods are going directly from farm to fridge.
Within the next year Farmigo hopes to continue expanding its services across the United States, specifically targeting cities like Seattle, Chicago, and Philadelphia. Two years ago, Farmigo considered running a pilot program in China. Though this is no longer in their immediate plans, Farmigo does have its eyes set to expand internationally in the future, hoping to revolutionize our food economy for the good of consumers and farmers too.
Photos: Courtesy
Related posts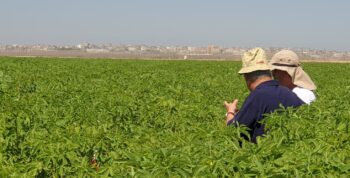 'We Keep Going': Cleantech Firm Resolute After Hamas Horror
November 05, 2023