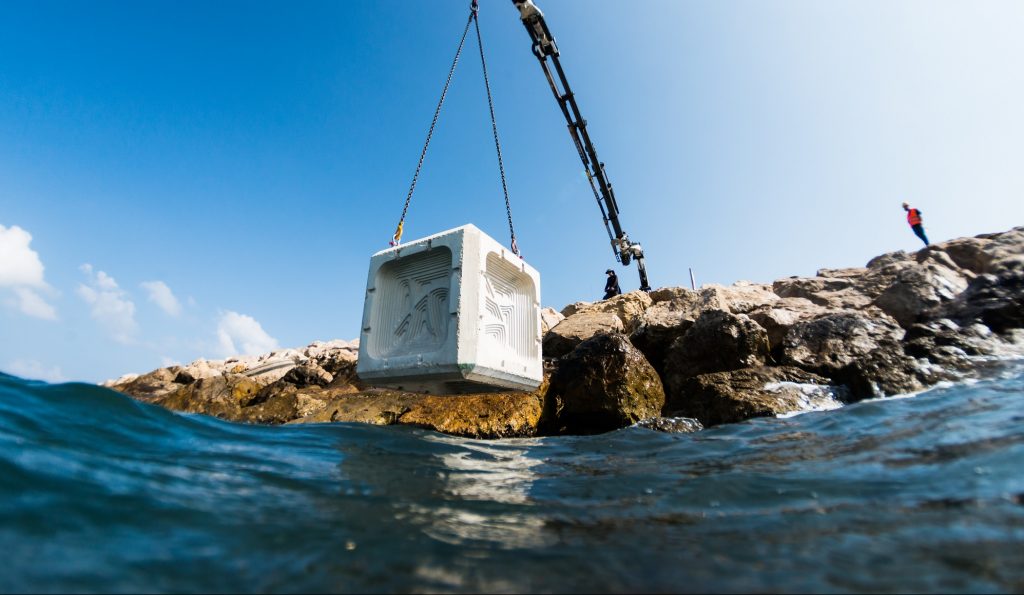 Israeli environmental tech firm ECOncrete announced this week that it raised $5 million in a Series A funding round led by Bridges Israel, an impact investment fund. RElab (Goldacre Ventures) also participated in the round after ECOncrete took part in the RElab 2020 PropTech cohort.
Founded in 2012 by marine ecologists Dr. Shimrit Perkol-Finkel and Dr. Ido Sella , ECOncrete develops sustainable concrete for constructing ecologically active infrastructures in coastal and marine environments as well as in urban landscapes. Its products and technologies can be integrated into the construction of breakwaters, seawalls, piers, and waterfront, enhancing marine life while strengthening the infrastructure. The company said in a statement that it is embarking on a growth strategy that involves diving into new geographies and sectors such as the offshore energy arena, sustainable construction of urban waterways, and green construction.
"Ocean health and human health are entwined, especially today. We need strong coastlines and diverse marine ecosystems to protect and sustain coastal communities across the globe," said Dr. Sella who serves as CTO. "ECOncrete brings a win-win technology that enhances marine life while providing risk reduction by building environmentally-sensitive concrete coastal infrastructure for stronger industrial ports, marinas, and urban waterfronts."
"COVID-19 is a wakeup call. We can't keep protecting ourselves while destroying precious marine resources," added Dr. Perkol-Finkel, ECOncrete's CEO and an award-winning scientist. "It's time to make a change and set new environmental standards for coastal and marine construction. We don't want to stop the progress, but we want to progress in a way that allows marine life to thrive, using nature-based solutions and ecological engineering."
Sandrine Montsma, managing partner at Bridges Israel said ECOncrete has an "outstanding leadership team and a unique, proven technology and product line which meets the needs of construction companies and regulators around the world for building marine infrastructure while protecting marine life. We believe this market is a Blue Ocean – pun intended!"

Last year, the company was listed in the design category of TIME's list of 100 Best Inventions of 2019. ECONcrete was also listed by Fast Company on its "World's Most Innovative Companies" of 2019, and featured in an episode of the popular web series Nas Daily.
Related posts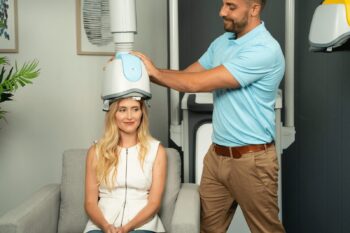 US Soldiers, Vets To Get Israeli-Made Helmets To Treat Depression
September 27, 2023