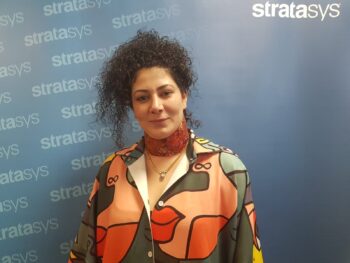 Israeli 3D Printing Firm Designs Fashion Forward Neck Brace For Wounded Soldier
A team at Israeli firm Stratasys created a 3D printed neck brace 'scarf' for Moran Barashi as part of the Restart's Makers for Heroes project.
December 07, 2021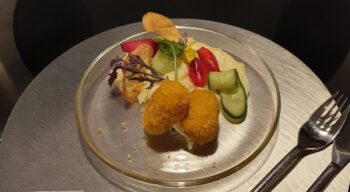 Israeli Cultured Meat Company MeaTech To Open Pilot Plant In Belgium
MeaTech's planned plant will deploy techs developed by the company's Belgian subsidiary Peace of Meat, which it acquired this year.
May 11, 2021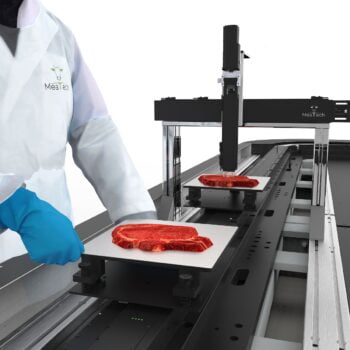 Israeli 3D Printing Startup Successfully Prints Meat Tissue From Stem Cells
The goal of bioprinting company MeaTech is to create alternative foods without harming animals.
August 17, 2020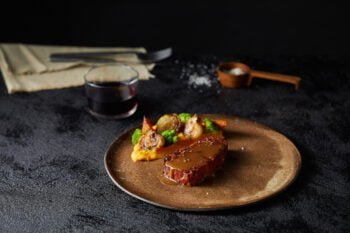 Israeli Startup Unveils 'World's First' 3D-Printed Vegan Steak
The Rehovot-based company said it will start testing its Alt-Steak at select high-end restaurants in Israel later this year.
July 02, 2020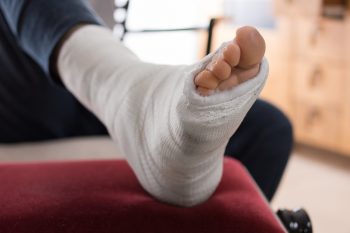 A Medical 1st In Israel: 3D-Printed Ankle-Bone Implants Allow 2 Women To Walk Freely Again
Two women, one of them a teen, underwent the country's first (and second) talus replacement through 3D printing surgeries at Beilinson Hospital this month.
August 13, 2019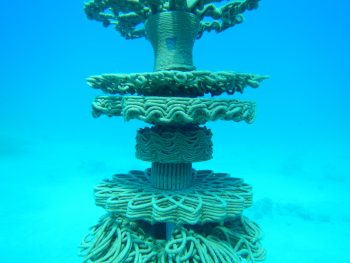 Designer Corals: 1st-Ever Study Shows How 3D Design Supports Science To Save Coral Reefs
Israeli marine biologists and designer 3D-printed the world's first bioplastic and ceramic tile coral reefs to shed light on the complex relations between coral architecture and fish recruitment.
July 22, 2019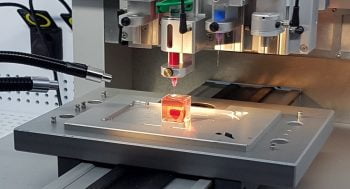 Israeli Scientists 3D-Print A Tiny, Live Heart Made With Human Tissue
Tel Aviv University researchers create a heart made from fatty tissue biopsy in what they say is a world-first.
April 15, 2019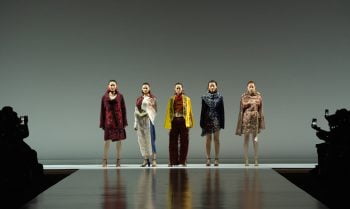 Israeli Designer Wows International Audiences With 3D Printed Sustainable Garments, Shoes
Drawing inspiration from her time in Japan, Ganit Goldstein looks to reshape fashion through a collection that blends art and technology.
December 23, 2018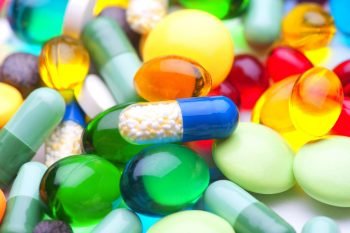 The Future Of Medicine: Israeli Scientists Unveil New Tech To 3D-Print Personalized Drugs
Researchers at the Hebrew University of Jerusalem have developed a new platform for drug creation and delivery, which they will present at the 3D Printing and Beyond conference.
November 06, 2018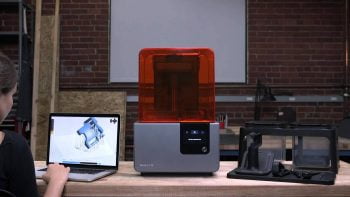 3D Printing Startup Formlabs Raises $15M, Now Valued At $1B
The Massachusetts-based company founded by MIT alumni, including one Israeli, just raised $15 million, bringing its company to a total valuation that exceeds $1 billion.
August 01, 2018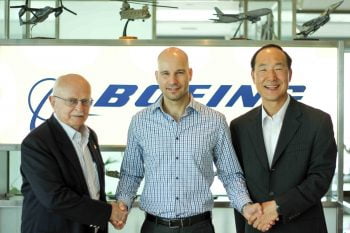 Boeing Teams Up With Assembrix For Secure 3D Printing
The Israeli company developed a cloud-based platform that virtualizes industrial 3D printing and will provide the American multinational with software to secure its data throughout distribution and manufacturing processes.
May 15, 2018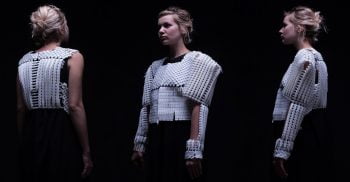 Israeli Fashion Designer Creates 3D-Printed Clothing, Jewelry That Helps Protect Women From Danger
Nitzan Kish incorporates self-defense mechanisms into her garments and accessories, making them unique, sophisticated works of art.
March 19, 2018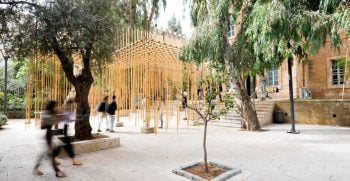 Israeli Students Build 3D Printed 'Floating' Bamboo Pavilion In Jerusalem
Architecture students from Bezalel Academy of Arts and Design set up an experimental structure using bamboo canes and 3D-printed parts.
December 26, 2017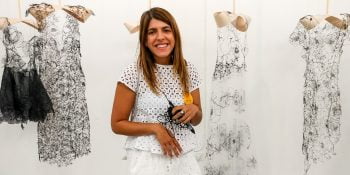 Israeli Textile Designer Reshapes Fashion Tech With 3D Pen For Kids
Israeli textile designer Eden Saadon is disrupting traditional design techniques and pushing Israeli fashion tech innovation forward with her creations.
December 07, 2017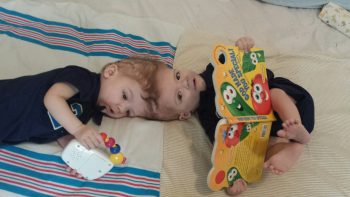 Israeli 3D Printing Technology Helps Surgeons Separate Conjoined Twins
Thanks to Israel's Simbionix, doctors can print 3D models of the organs on which they are about to perform surgery, and study them.
March 23, 2017