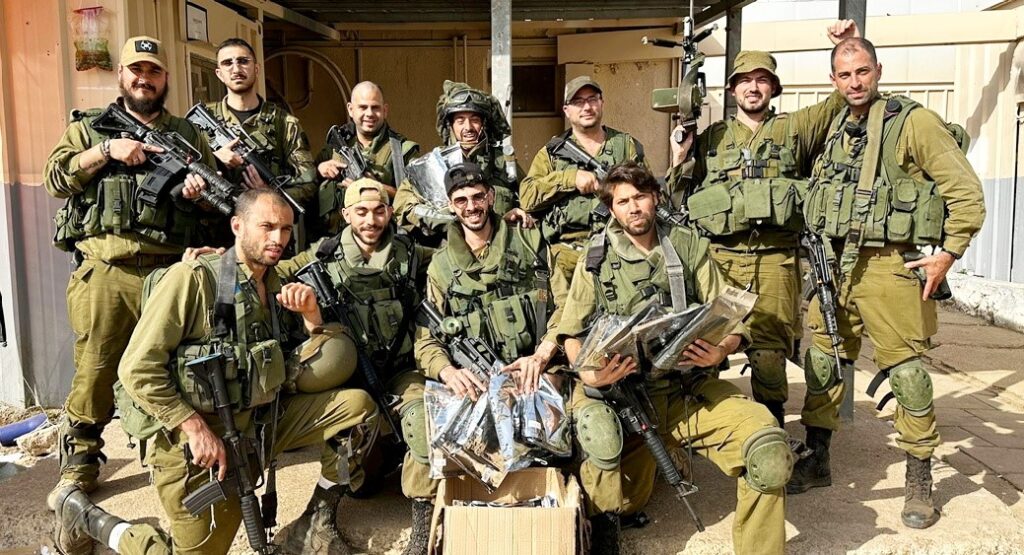 The famed ingenuity that earned Israel the moniker "Startup Nation" has spread to the home front during the war triggered by the October 7 massacre in southern Israel, in which Hamas terrorists killed 1,400 people, wounded thousands more and abducted hundreds into Gaza.
Volunteers for a new organization have channeled their loss, fear and pain into raising millions of dollars to ensure that the Israel Defense Forces troops on the front line have the protective gear they need.
In a matter of days, One People became what its founder Ari Briggs calls a "startup on steroids," as its civilian volunteers began procuring and delivering this vital equipment to the soldiers.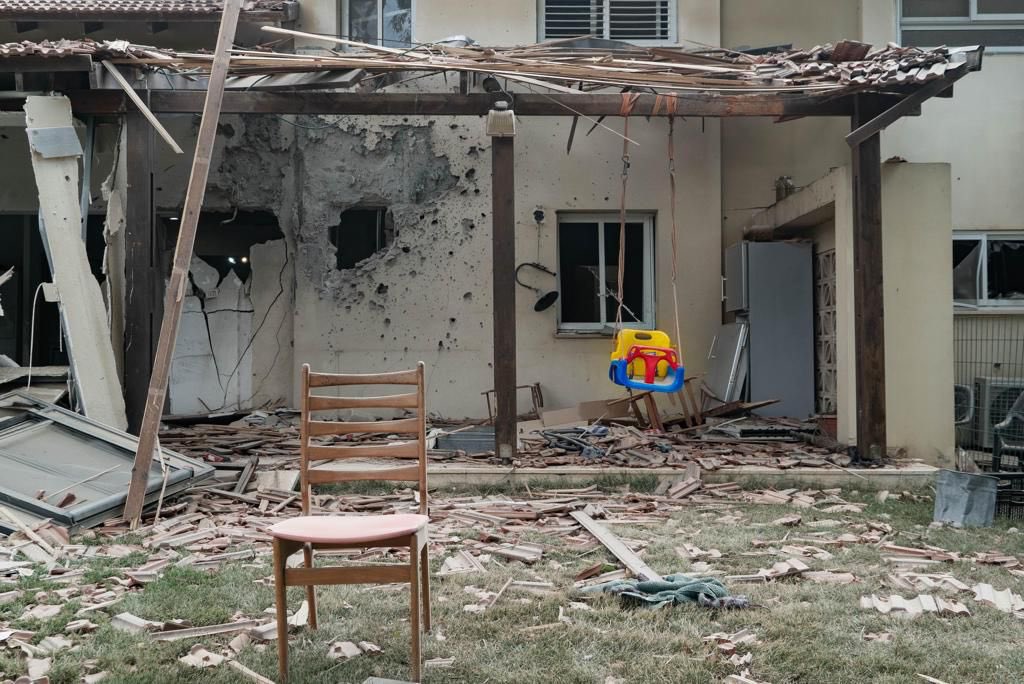 In the past three weeks, the group has purchased and delivered protective equipment to Israel's frontline soldiers, using the more than $3.7 million it has raised so far.
One People started when Ari Briggs discovered that his son, an IDF reservist, had no ceramic vest or helmet to protect him from bullets and blast fragments in the military operation.
The IDF called up 200,000 reservists in the hours and days after the massacre – and was overwhelmed when more than 300,000 reported for duty. The military, which hadn't planned for sudden all-out war, simply didn't have enough kit to go round.
"If you look at the people who move mountains, a lot of them are bereaved parents, bereaved brothers, sisters, sons and daughters," Briggs tells NoCamels.
"You see that they have they have superhuman skills, superhuman powers, they are so motivated, so focused, so passionate," he says.
"And that's because they had this terrible event in their life. Some people never get over it. But others put all their sadness, and all their energy and focus into something that literally moves mountains."
It was in the hours after Hamas' deadly attacks that Ari, an observant Jew, drove his 22-year-old son Gilad to his base to prepare for battle (for observant Jews, matters of life or death override normal Shabbat prohibitions such as travel).
As Briggs drove home again, Gilad called to say that he and his comrades in their reconnaissance unit didn't have the basics they needed to go to war.
They had combat vests, but not the ceramic inserts that slide in, front and back, to protect them.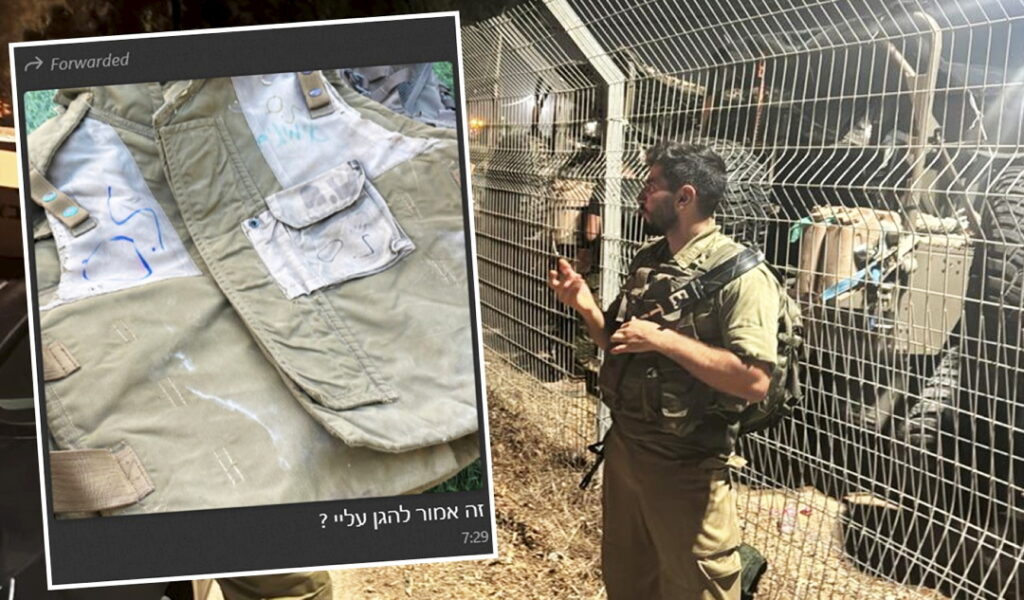 Meanwhile his other son, 24-year-old Jesse, sent him a photo from his soldier friend Eliyahu wearing an army-issue jacket, accompanied by a message in Hebrew that read simply: "Is this meant to protect me?"
"I started crying," says Ari, a 54-year-old management consultant and father of five boys. "I said I don't want to be a bereaved parent and I don't want anyone else to be a bereaved parent."
At that point, Ari says, he made a "crazy deal" with God: "I'll try to save as many lives as possible; I'll get lifesaving equipment for our soldiers, but please look after my kids."
And so mere hours after the massacre, Ari set about getting hold of ceramic plates not just for Gilad, but for all 20 members of his unit, and also for Eliyahu and his comrades in arms.
"Straightaway on Saturday night [October 7], I got on the phone, I started calling shops saying I need ceramic vests for my son's unit," he recalls.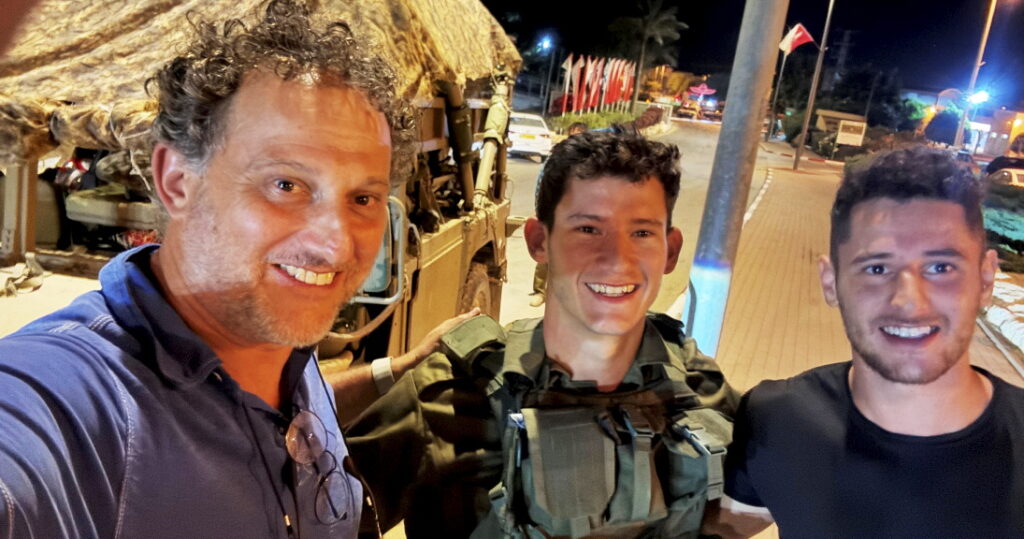 "I went to many shops and there were parents there like it was Thanksgiving Day Sale. They understand what happens in these situations, that it takes a long time for the [IDF] logistics to get themselves together to supply lifesaving protective equipment to our soldiers."
Briggs managed, with much effort and determination, to get hold the ceramic plates for his son's unit, direct from a factory that produces them.
He drove straight to Gilad's base to hand over the plates, then to Eliyahu's location on the Gaza border, arriving moments after two Hamas terrorists on motorbikes were shot trying to attack it.
That was the genesis of One People.
Sign up for our free weekly newsletter
Subscribe
He says those bulletproof vests have already saved five soldiers, during an ambush that claimed the lives of two others in the area around the Gaza border.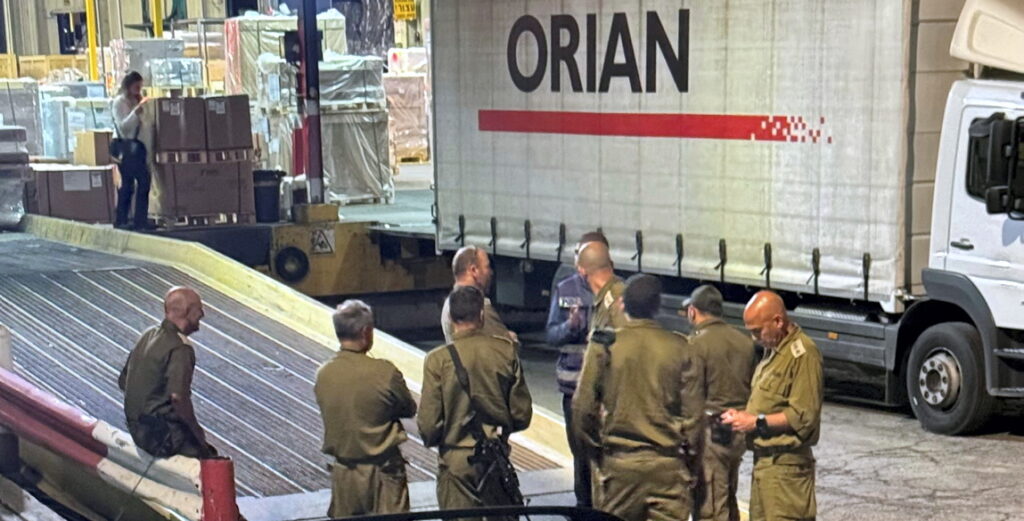 "No soldier will take something only for himself. He'll only wear it if the whole unit has it," explains Briggs, who immigrated to Israel from Australia 31 years ago, and today lives in the central city of Ra'anana.
"I understood that the way to save as many lives as possible was to collect as much equipment as possible," he says from the office space donated by a well wisher that serves as the group's makeshift center of operations.
"In the beginning it was crazy. No one knew the right direction, no one knew how to do it. There was absolute chaos, lack of clarity, lack of direction and lack of leadership," he recalls.
But more than 100 people, primarily immigrants from the US, UK, Australia and South Africa, volunteered to help.
"I understood that if I could bring together the amazing people we have here in Ra'anana, and inspire them and motivate them, we could move mountains and change the world.
"Out of that came a core of about 20 people who morphed themselves organically into a group of people that can do marketing, procurement, fundraising, the financial arrangement, the operations and the general administration," says Briggs.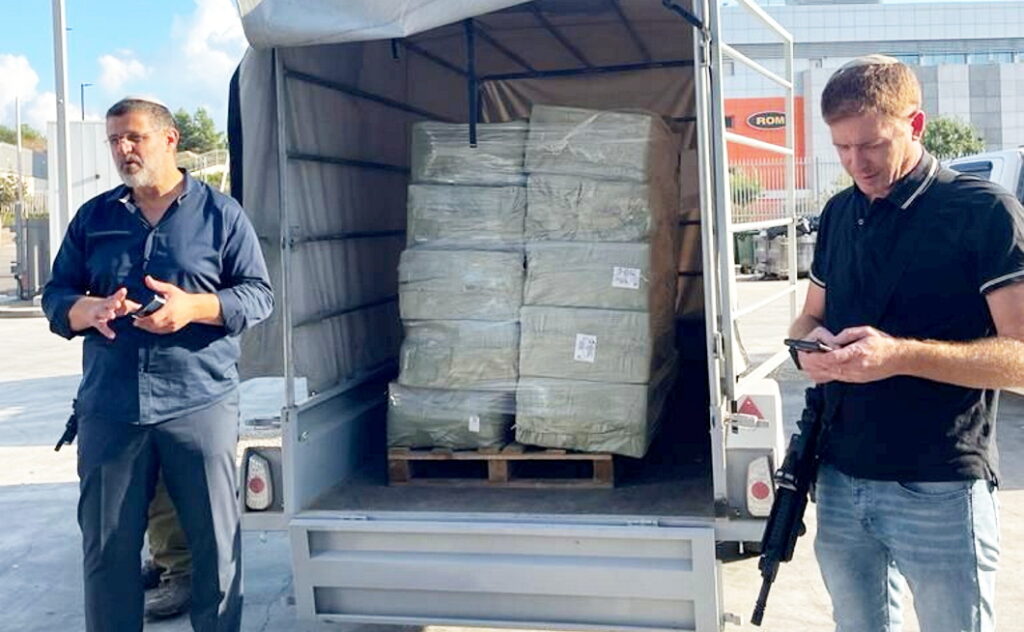 "But we won't have to do it in the memory of someone. We'll do it in the honor of our soldiers in the honor of our brothers and sons and husbands and wives who are all serving."
One People works in close partnership with the IDF, sourcing supplies to their standards and specification.
But it is more agile and better able to cut through red tape and get things done, says Briggs.
"We all know about the lack of efficiency is in the public sector, as in any large bureaucracy. A private public partnership is a lot more efficient than just the Army doing it."
Through his connections he was able to secure a line of credit that essentially allowed him to start spending $1 million immediately, confident that donors would come forward and cover the cost.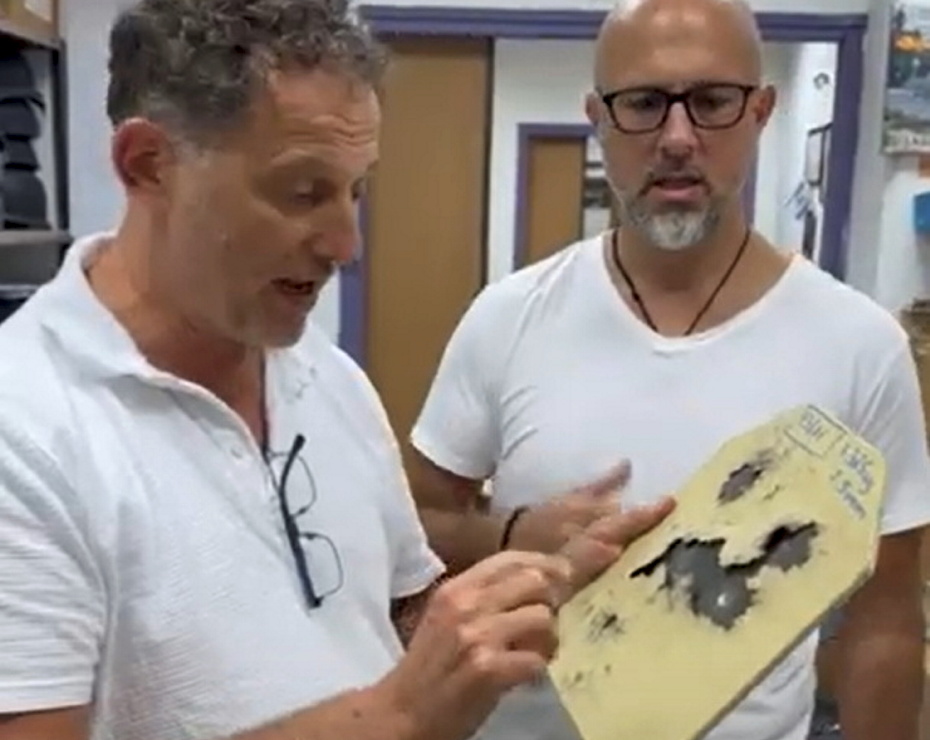 "I'm a businessperson, I'm an entrepreneur, I understand quickly what's going on and I can sign a check for half a million dollars. The Army cannot sign that check on a dime," he says.
Knowing he had the money, and that he could get goods through Customs, he went to senior government officials, and he asked them: "What do you need?"
One People collects from VIP donors and from ordinary people who give what they can via its website.
To date it has delivered 14,446 bulletproof vests and 1,447 helmets. There are more goods in transit, and as the IDF's needs evolve, One People will provide whatever is top of its list.
"I absolutely did not imagine that we'd be able to achieve what we've achieved," says Briggs. "Last week, I didn't sleep more than three hours a night. I was driven. And all these people around us have that same drive. They all have their specialties and they are the best of the best."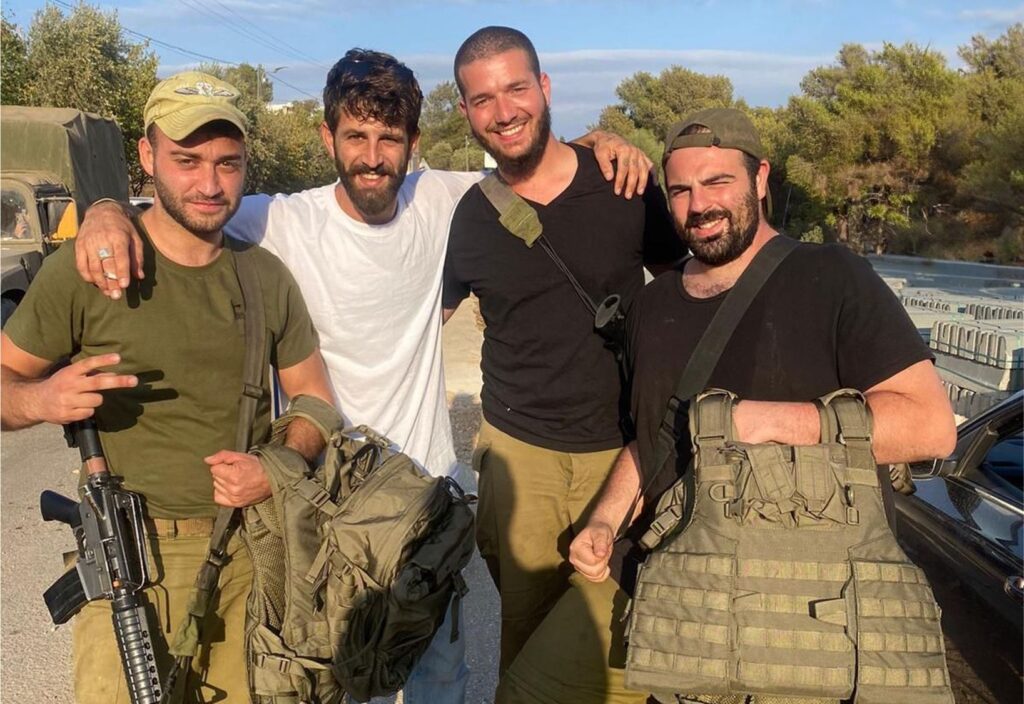 Briggs was too old to enlist when he made his new life in Israel. So he says this is his military service.
"This is like miluim [reservist Army duty] for us. If our kids are sleeping out in the open with for three hours a night, who are we to complain that we sleep on a chair for three hours sleep.
"This is what we can do best for the for the for the State of Israel, for the Jewish people, and therefore we're prepared to do it."
Related posts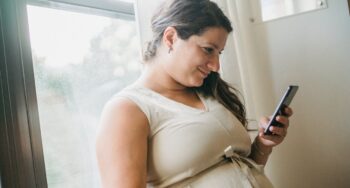 App Offers Israeli Women Sympathy, Sisterhood In Wartime
November 22, 2023