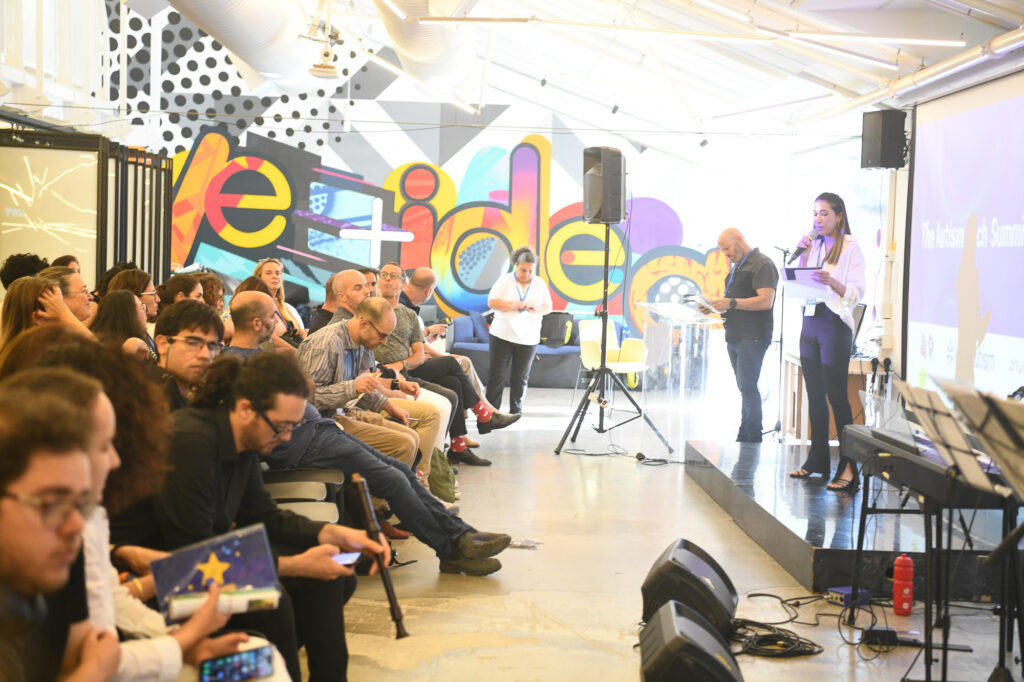 Hundreds of people gathered recently at Israel's largest college to hear 10 entrepreneurs show off their fledgling startups designed to make the lives of autistic people easier.
The 10 had spent the previous six months developing their ideas in an accelerator program held by Hackautism, an organization that helps entrepreneurs to create viable startups to ease the daily lives of people with autism.
The organization's annual program culminates in the demo day at the College of Management-Academic Studies in Rishon LeZion, where investors, members of established high-tech companies, nonprofits and the general public assemble to hear about the new ideas.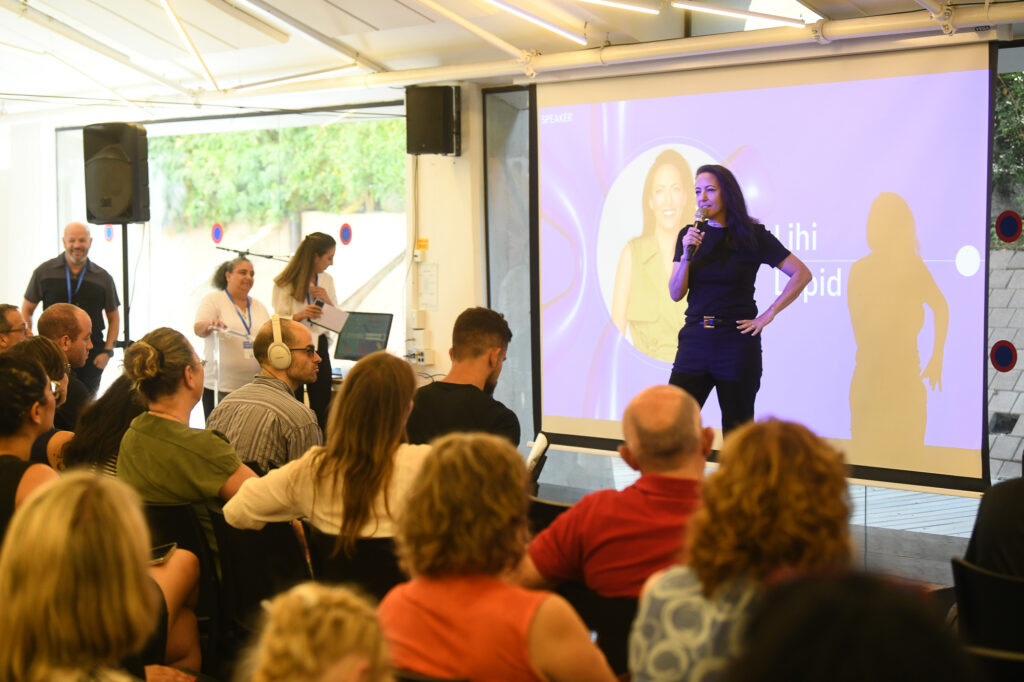 Many of this year's ventures, says Hackautism founder Rimon Tubin, have real potential to penetrate the market and change lives.
"They're like my kids, so it's difficult for me to say which initiative I like better – they're all special, each in their own way," Tubin tells NoCamels.
Even autistic people themselves have submitted ideas. One such initiative is DiVE, an AI platform that helps employers recruit workers with autism. It was co-founded by Udi Heller, the first autistic officer in the Israel Defense Forces and founder of the military's program for people with autism.
Another company appearing at the demo day was Alerti, which uses AI to monitor the emotional states of autistic children in real time to predict when an outburst may happen, and send alerts to caregivers.
Call To Action
Every year, the organization issues invitations to over a million stakeholders – ranging from parents of autistic children to people who discovered the needs of this community through military service or volunteering.
The stakeholders are contacted through social media, newsletters and WhatsApp groups and invited to submit impactful and entrepreneurial ideas.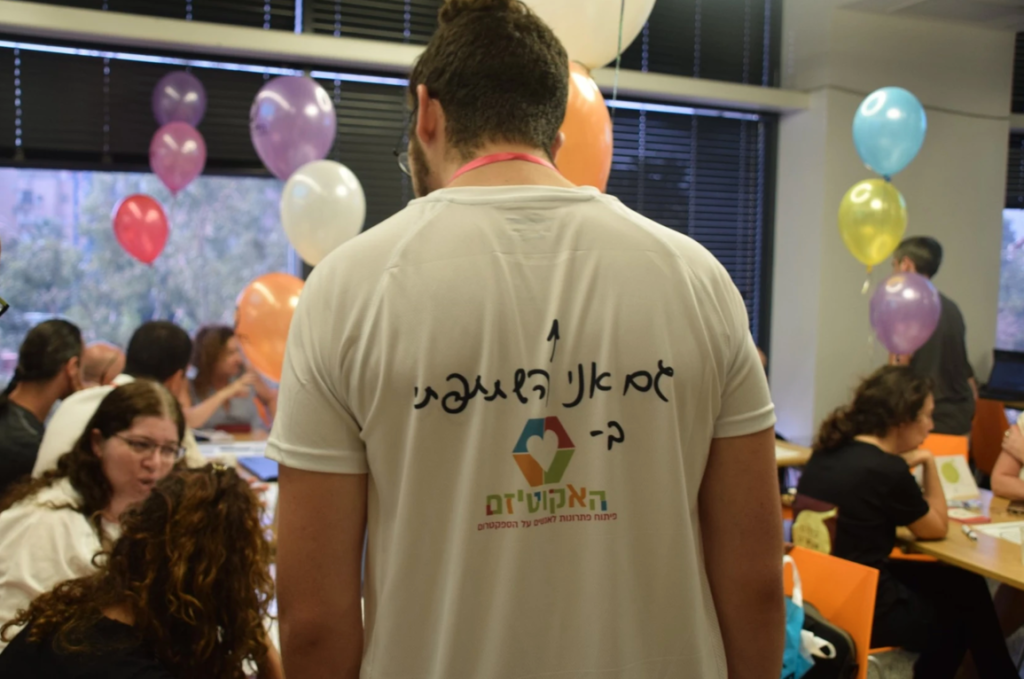 Hackautism first draws up a shortlist of 100 initiatives, and then narrows that down 25, which are presented at a two-day hackathon held before the accelerator program begins. Programmers, designers and product developers from various disciplines then work with the creators of these 25 initiatives to develop their ideas.
After the 25 initiatives have been presented, a panel of judges narrows the list down to just 10, who are invited to participate in the program.
The panel of judges includes the founders of various nonprofits, investors, representatives from Microsoft, Google and other leading companies and Tubin himself.
"I call them the Sanhedrin [an ancient tribunal of Jewish elders], because they're a group of very intelligent people," Tubin jokes.
The 10 ideas are chosen based on how closely they align with Hackautism's criteria, which include developing real solutions for autistic people, and ensuring that they are innovative, scalable and will have a strong impact.
The accelerator program, also held at the college in Rishon LeZion, lets the 10 entrepreneurs work with students across all of the institution's faculties to develop their idea into a startup with a real chance of success.
Sign up for our free weekly newsletter
Subscribe
"It benefits both the entrepreneurs and the students," explains Tubin. "The entrepreneurs receive some manpower, and the students get to be a part of a real initiative and experience being in managerial positions.
"Of course, they also learn about the world of autism and about impact entrepreneurship."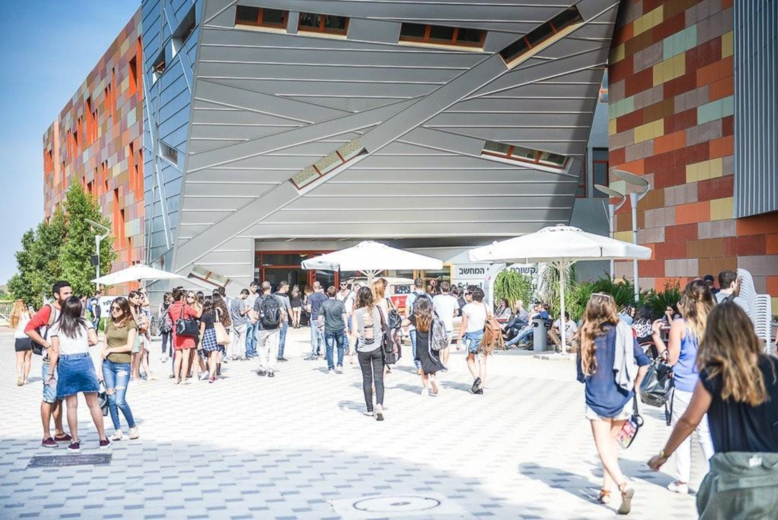 Following the demo day, the entrepreneurs with the most mature initiatives pitch their business models to investors.
"At this point they need to present a viable product, a business plan, how they will earn capital, and how they plan on entering the market," says Tubin.
Since Hackautism was founded in 2019, it has produced 42 ventures, 15 of which have thus far raised initial funding.
Initiatives from the last few years include Fun Friends, an AI app that connects autistic children based on their geographical location and interests, and Poppins, the world's first streaming channel designed specifically for people who experience and interact with the world around them in different ways.
Poppins CEO Gilad Piker calls it "Netflix for the neurodiverse."
All For His Son
Tubin, the former chief technology and innovation officer at the digital security services company Pangea, has an autistic son himself: 23-year-old Yuval, who inspired him to establish Hackautism.
"I had fulfilled the dream I had as a business administration student years ago," he says. "But while sitting in my big office, I realized that my heart was not in it. I wanted to do something for Yuval, and the other 300 million autistic people around the world."
Tubin launched the first Hackautism hackathon to mark Yuval's 19th birthday, with the participation of entrepreneurs showcasing with 20 ventures.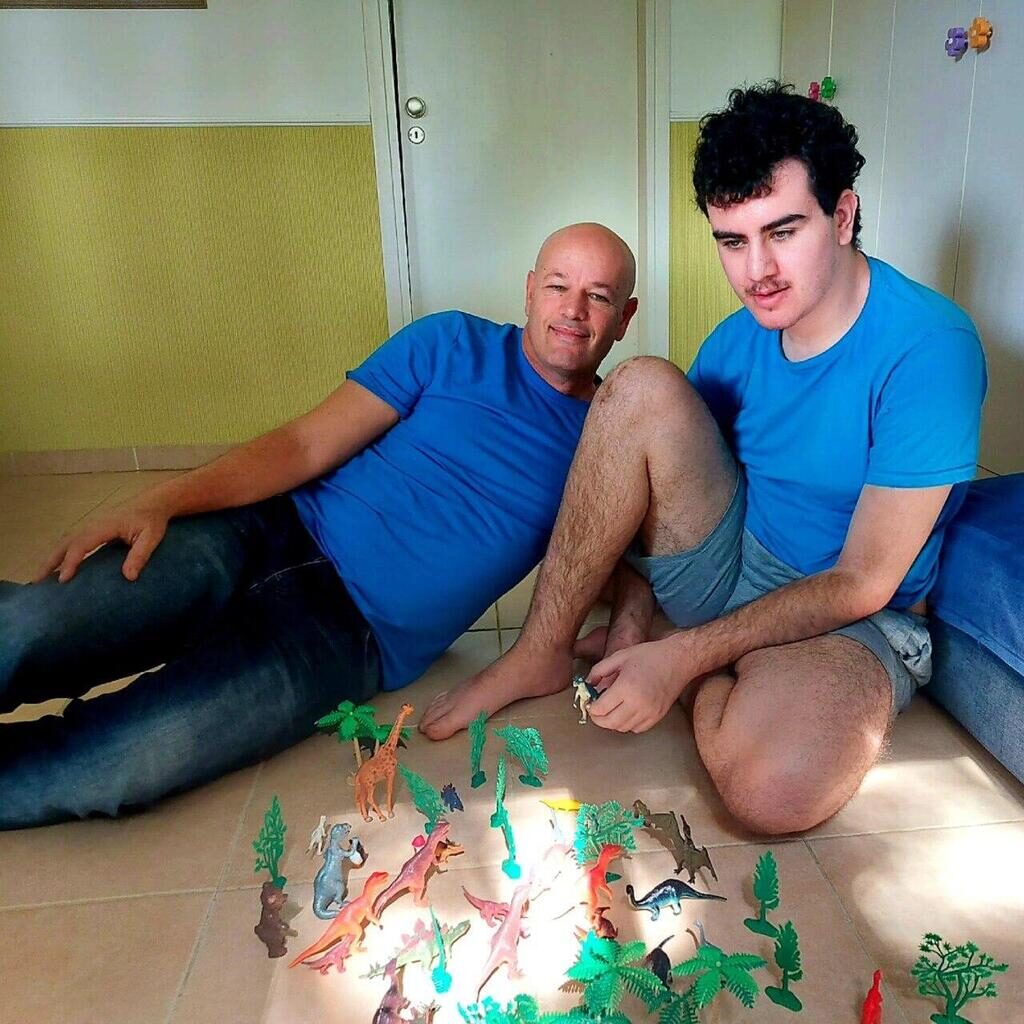 In the first year, Yuval actually crowned the crowd favorite with his very own initiative: a zebra sanctuary. When asked why he chose this idea, Yuval replied: "Zebras are like kids with autism. Everyone admires them from afar, but nobody stops to actually play with them."
By 2022, HackAutism held its first international hackathon, which featured 50 ventures from 10 different countries. And next year, Tubin aims to expand the event to include 200 ventures from 25 different countries.
As for Yuval, he's slowly achieving his dream of an equine sanctuary.
"Today, he has a donkey that goes on walks with him at our home," his father says.
Related posts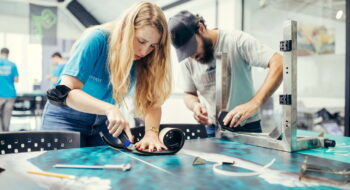 Tech Innovators Come Together To Help Israel's Wounded Warriors
September 18, 2023