In an area of northern Israel known as Wadi Ara, in the Arab town of Ar'ara, sits a British Mandate-era stone building.
An abandoned schoolhouse that became an illicit hangout, this newly renovated structure is today the focal point of a plan to foster innovation among Israel's Arab population, spearheaded by members of the community.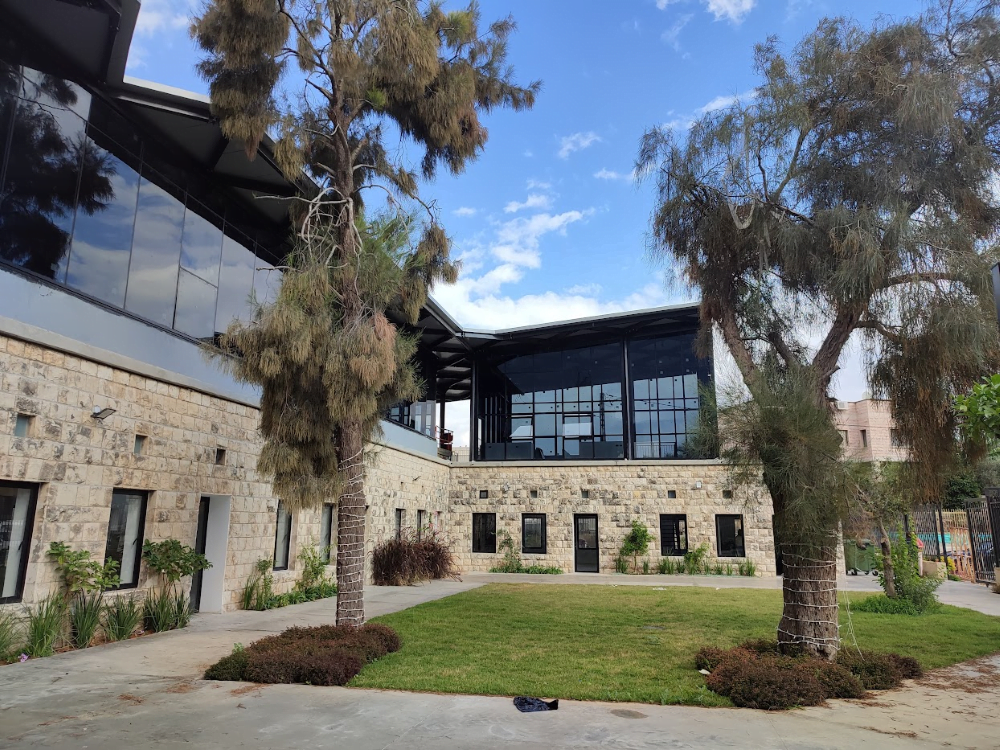 It took years of work to create a bustling center for innovation out of this abandoned lot "where only bad things happened," Rabea Zioud, co-founder and CEO of Hasoub, tells NoCamels.
Hasoub (Arabic for computer) is a multi-pronged program to develop the high-tech sector in Israel's Arab community, with input from members of the broader Israeli innovation world, investors and even the government.
"We approached the municipality and we told them: Give us this space, we will turn it into an innovation center. We will make it a place where people come to innovate, to make great things, to have an impact," Zioud recalls.
Hasoub Garage opened in 2022 after several years of renovation. The celebratory opening ceremony was attended by members of the local community, representatives of the high-tech sector and the German and American ambassadors to Israel.
The building is currently 500 square meters, but there are plans to transform it into an 11,000 square meter regional center for culture, economic development and education.
Wadi Ara is situated in the heart of what is known in Israel as "the Triangle" – where some 300,000 people live in close to 30 Arab communities of varying sizes.
"This place brings all the communities together, all the different stakeholders in the community to gather in one place," Zioud says of the building.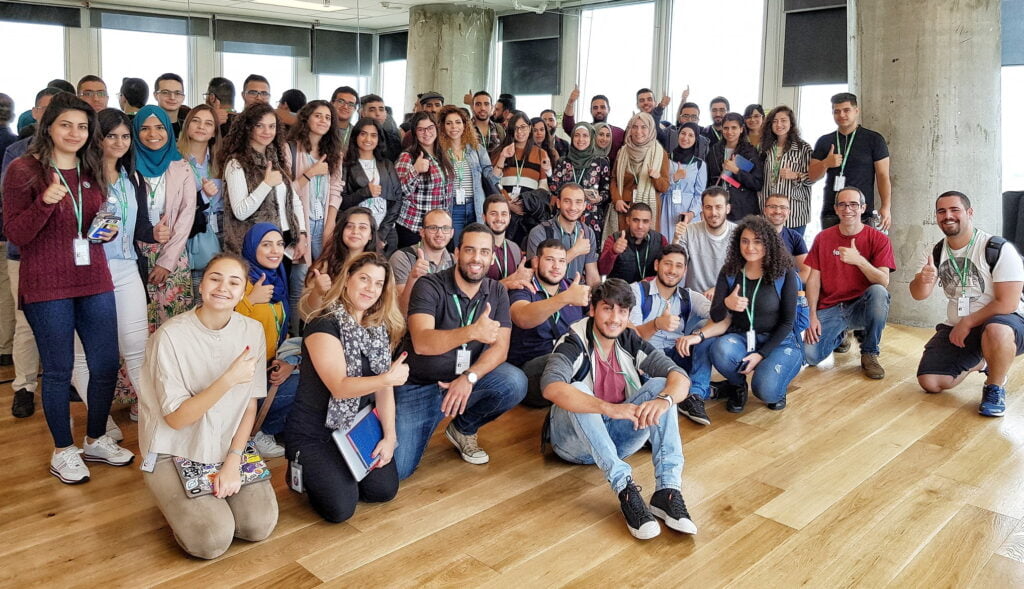 The outreach of the Garage is just one element of Hasoub. The program also includes Hasoub Angels, an investment arm for early-stage startups, and Hasoub Labs, an innovation hub where the organization says "fresh ideas are transformed into reality."
The grassroots organization was established in 2014 by Zioud and Hasan Abo-Shally, both veterans of the Israeli high-tech industry who wanted to foster innovation in their own community.
"We are trying to fulfill the potential of the Arab society to attract an entrepreneurship ecosystem and attract the needed funding. So people can invest and give more access to funding for our entrepreneurs," says Zioud.
Those investors – giving time and money – come from the Israeli business world. Hasoub's partners include Herzliya-based Vintage Investment Partners; the Afifi Group, a transportation, travel and investment firm headquartered in Nazareth; Appleseeds, an Israeli NGO working to develop the tech sector in economically disadvantaged communities; and MassChallenge Jerusalem, a nonprofit that builds connections between startups and institutions in the high-tech world.
"The goal of Hasoub Labs is to create a pipeline with more entrepreneurs and really bring Arab talent to its full potential," says Zioud.
Building Bridges
Zioud explains that for young Arabs entering the field of high-tech, one of the biggest challenges is overcoming a lack of networks, which he says their Jewish counterparts often enjoy, such as through relationships formed during military service or existing connections in the United States.
"It takes so much time" to establish these networks, he says. "I think we are very much behind in terms of time."
Sign up for our free weekly newsletter
Subscribe
As such, alongside garnering Israeli support, Hasoub is looking further afield. This year, the organization is taking a roadshow of six startups to Germany to meet with government officials and tech leaders in Berlin and Frankfurt.
The trip follows a similar one last year, when Hasoub took a different set of companies to London to showcase their work. It was a joint project with the British Embassy in Israel, which in 2011 opened its own UK Israel Tech Hub to advance businesses in Britain by using Israeli technology.
In London, Zioud says, the entrepreneurs met with representatives of governmental organizations, institutions, universities and accelerators. There were meetings with "many, many, many stakeholders," and he hopes to recreate that success in Germany at the end of September. And for next year, he has his sights set on New York and Silicon Valley.
Hasoub is not the sole Israeli project aimed at bolstering the Arab community in the high-tech world. In predominantly Arab East Jerusalem, Israel has established another innovation hub, with the mission of bolstering employment among the community.
One of those involved in efforts in East Jerusalem is veteran Israeli entrepreneur Erel Margalit, who has already established tech hubs in the capital, Tel Aviv and the Galilee.
"This has been a lifeline to allow young individuals from East Jerusalem to be integrated into Israeli society," Margalit tells NoCamels.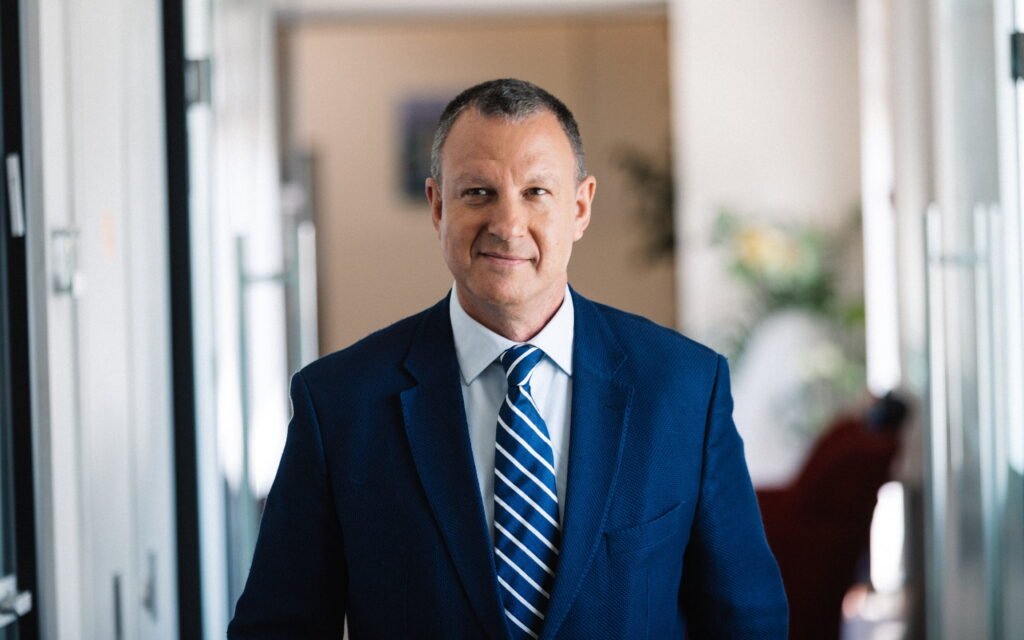 Over the years, he says, his organization has worked with many thousands of young people in East Jerusalem. Margalit says his investment in the project is matched by the municipality.
"These kids, they just need a chance, a sense of what can be," Margalit explains. "When they see some of these centers of excellence, their imagination works. It's more than just what happens in school."
Home-Grown Endeavor
This year, Hasoub will host its fifth annual conference. Last year, Zioud says, there were 1,200 people in attendance – far from the tiny project he and Abo-Shally began less than a decade ago.
"We started very small," he says. "The first phase was all about building awareness about the whole thing. Then we started to build communities. We have today communities on campus, we have a community of entrepreneurs. And now we are entering a new phase."
That new phase includes 18 million shekels in funding for five years from the Israel Innovation Authority, a branch of the government tasked with supporting research and development within the country.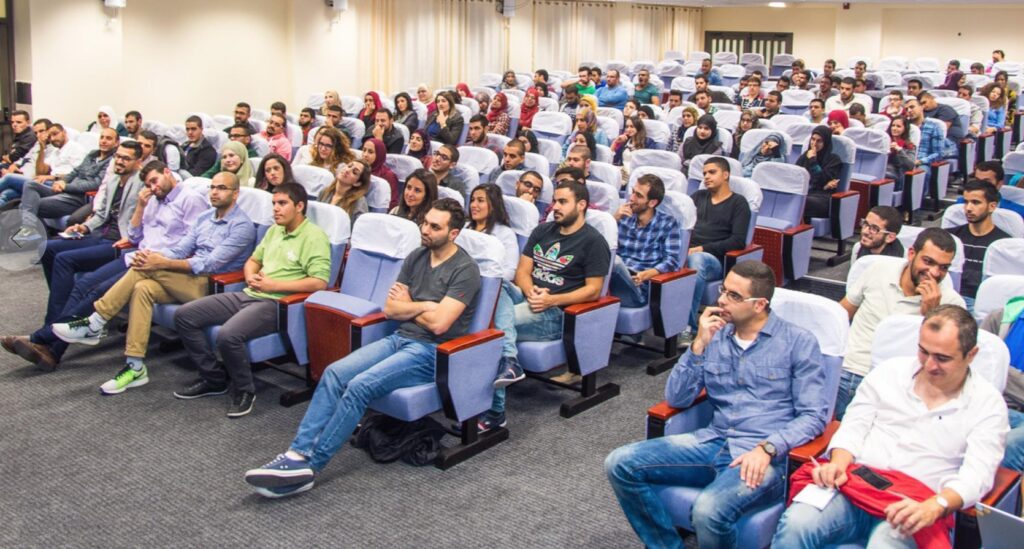 And some of the startups incubated and accelerated at Hasoub are already making a splash – in Israel and abroad. These include Haat Delivery, a food delivery company created by Umm al-Fahm native and former Google employee Hasan Abasi.
The company specializes in food delivery to locations without street names or house numbers, a common phenomenon in Arab communities. And, unlike many other app-based services, it accepts cash as well as credit cards.
Haat, Zioud says, has raised $15 million in funding so far and is now expanding in the Palestinian territories and in Morocco. The company was one of those to join Hasoub on the 2022 London trip.
For Zioud, the Hasoub project is by the Arab community, for the community.
"Every event that we do, every program that we do, the community is so involved; they are volunteers, they are the beneficiaries. They feel it's theirs. They are contributing and they are benefiting."
Related posts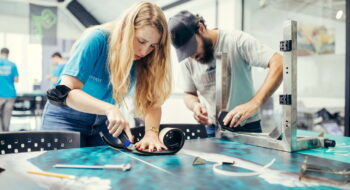 Tech Innovators Come Together To Help Israel's Wounded Warriors
September 18, 2023