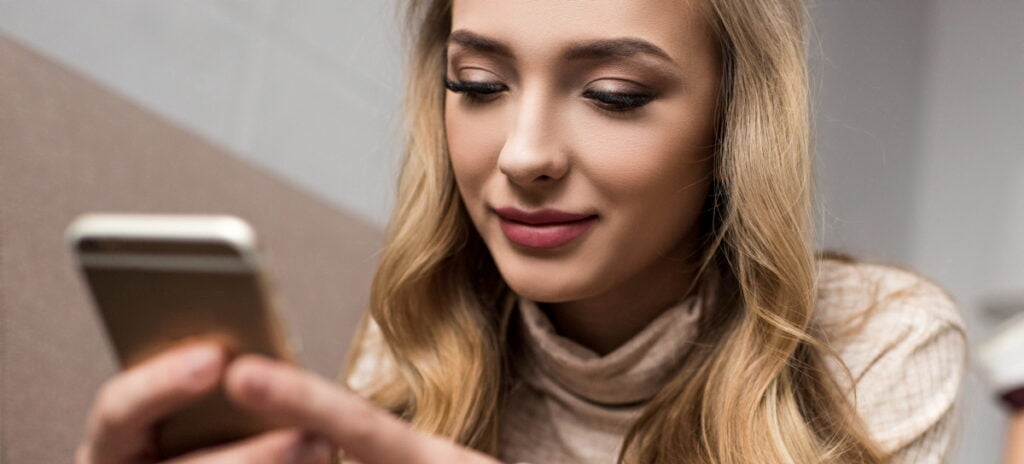 Social media algorithm pairs up people with same conditions
It's somewhere between Facebook, Waze and Tinder, says Amnon Bar-Lev.
He's created a social media platform that connects people with similar health conditions so they can share experiences, discuss symptoms and medication, and be there for each other.
Alike is up and running in the USA, where 100,000 users have so far uploaded their medical data – anonymously – plus details of age, gender, BMI, exercise, any vitamins or supplements they take – and started interacting with others.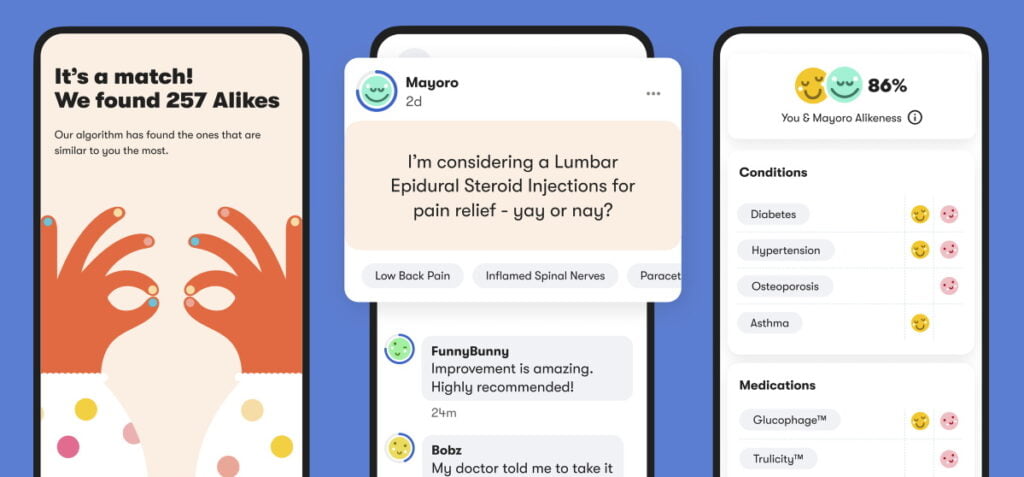 The internet may have become the go-to place for instant medical advice, but it's a hit-or-miss experience at best.
"Dr Google and Dr Facebook aren't such great doctors," Bar-Lev tells NoCamels. "They don't see the overall picture and they lack context."
That's why he set up Alike, so that people with very similar health situations could connect with each other.
"If someone has been through something similar before, we can learn so much from them. It's the wisdom of the crowd," he says.
Users upload data from their healthcare provider – anonymously and for free – and receive a notification to say how many people are clinically alike, with each one scored out of 100 for "alike-ness". Users can then reach out to each other and chat.
The alternative – a simple internet search – may allow a fibromyalgia sufferer, for example, to find a relevant group or forum. But narrowing the field to find people who also have Crohn's disease and anxiety would be tricky.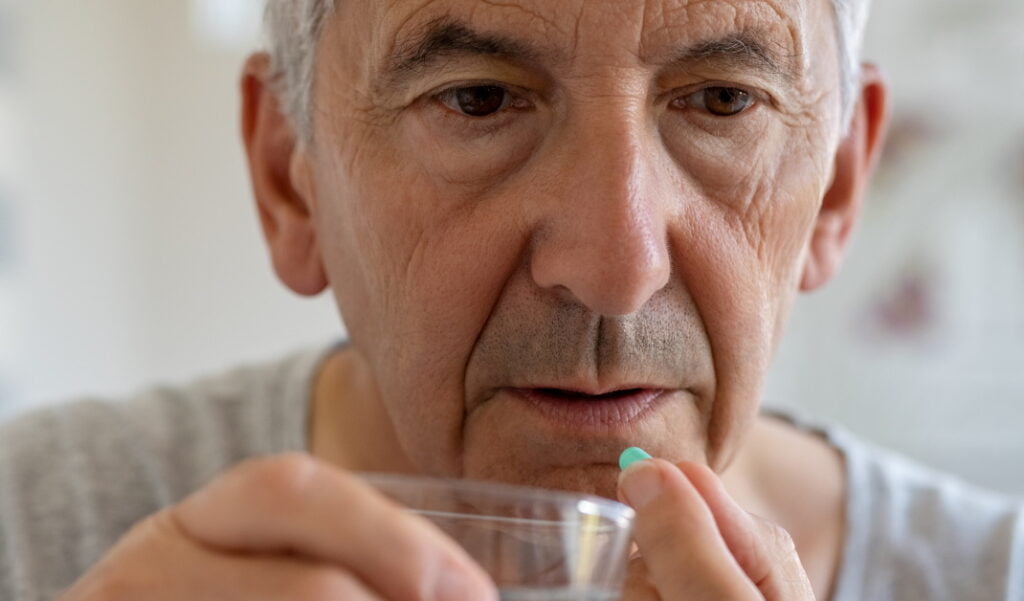 That's where Alike's matchmaking capabilities come in. It employs cluster analysis – the grouping of objects, or in this case people, with similar characteristics – to establish connections.
Two users may, for example, both have diabetes, hypertension, osteoporosis and asthma. They're both taking three of the same medications.
Alike is powered by an algorithm designed to analyze clusters. It trawls their health records, calculates these two users are 86 per cent clinically similar, and connects them.
Bar-Lev, who used to fly F-16s for the Israeli Air Force, says he's harnessing the power of artificial intelligence, crowdsourcing and big data to empower patients, change healthcare and improve lives.
People subscribe, he says, for two main reasons – for practical advice and because they don't want to feel alone.
Sign up for our free weekly newsletter
Subscribe
He stepped down as president of Check Point, the multi-billion dollar Israeli software giant company with 90 offices worldwide – and went back to school in 2018.
He was 56 when he enrolled, alongside 20-something undergraduates, at the Sackler School of Medicine ,at Tel Aviv University, to study life sciences. He was looking for a "big problem" to solve, and he found it.
"I was sitting in class and there was a discussion about medications," he says. "And I learned that a typical medication, is good for only about 20 to 30 per cent of people with the same condition."
That set him thinking about how he could identify, or cluster, those 20 or 30 per cent. And how he could cluster people by other criteria, so that those with very similar health problems could share their experiences.
The result was the healthcare startup Alike, which he launched year ago, and which has a staff of 15 – a far cry from the 6,000 workers at Check Point.
One of the first concerns people raise about Alike is the quality of the advice users give and receive. What if it's wrong or harmful?
"It can happen," says Bar-Lev. "Physicians can also give bad advice, but in most cases, research shows that the crowd actually fixes itself. Other people will come in and say no, no, it's wrong."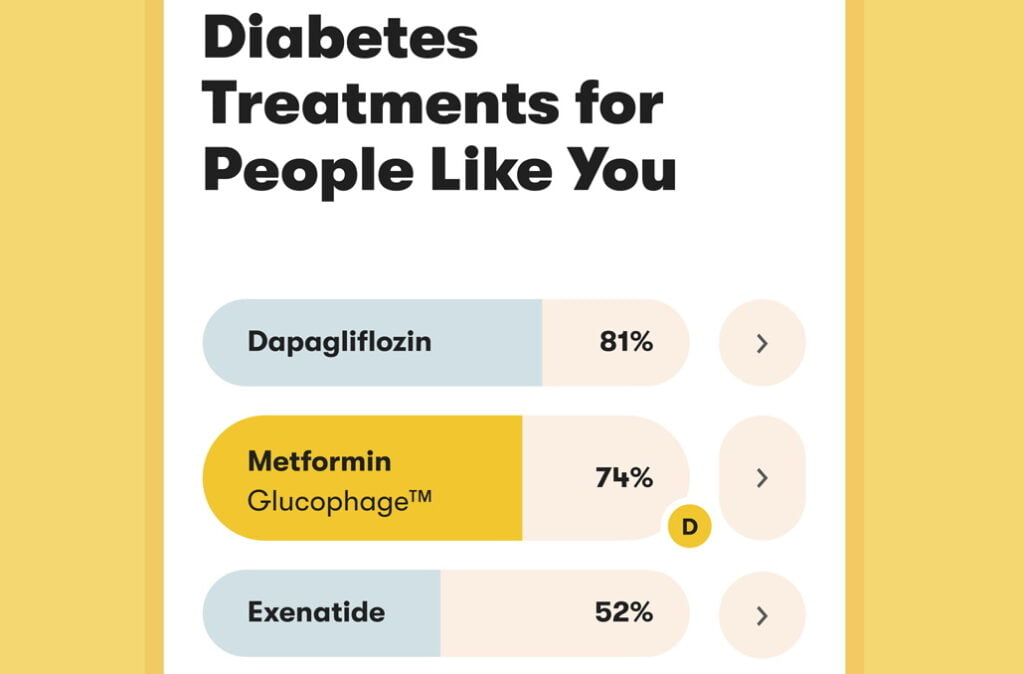 Users who behave badly can be blocked, he says, but it rarely happens.
Doctors are generally supportive, he says, because patients using Alike get a more reliable source of information than they would from Google.
Another big issue is the privacy of users' medical data. Bar-Lev says the system is completely anonymized. Users appear online as an avatar and can't be linked back to their records.
The site boasts a high level of online interaction. "We are bringing the power of social media to healthcare," he says. "We have more than 1,000 people who open the app every day and 35 per cent of them will either comment, answer, or ask a question."
Alike is free to join and use. It currently generates revenue from referring users for clinical trials and, in the future, will open up sponsorship opportunities for digital health and wellness companies.
Bar-Lev says there are plans to expand to other English-speaking countries – initially the UK, Australia, and New Zealand – although there's work to do because they have different names and coding systems for medication.
Related posts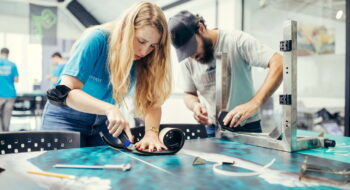 Tech Innovators Come Together To Help Israel's Wounded Warriors
September 18, 2023