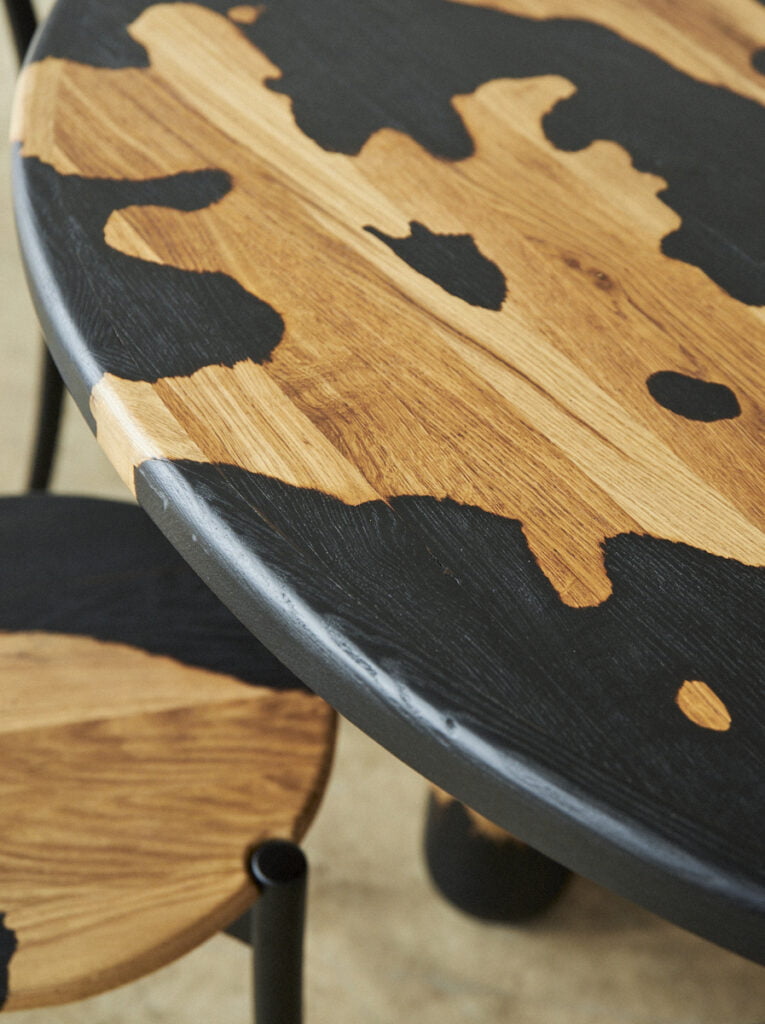 Israeli cultivated meat company Aleph Farms, known for its beef steaks and 3D printed space meat, announced it has partnered with Tel Aviv-based art designer Daniel Elkayam, to explore how art and design can shift people's perspectives and inspire reflection on Earth Day.
Elkayam's installation is a handmade furniture collection centered around one of the most human experiences – the dining table.
"The main message is about nature, humanity, and inclusivity on Earth Day," Nicky Quinn, Aleph Farms' VP of Marketing, tells NoCamels, "His POV is complementary to ours because he's inspired by nature and he's a designer working with natural elements. So It feels like a perfect fit from the start.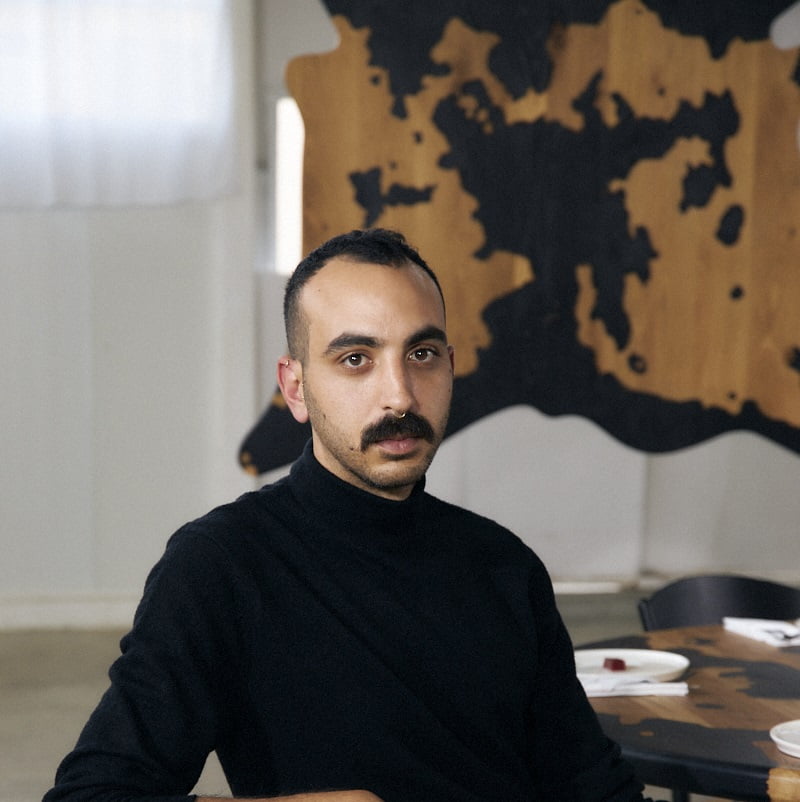 The dining set includes a handmade table, chairs, and a backdrop made from cowhide-patterned wood.
"The dining set and backdrop will reside in our HQ for everyone's enjoyment, and we will also exhibit it around Israel and beyond," Quinn says.
Within the context of Earth Day, Aleph Farms and Elkayam offer the installation as a celebration of nature and humanity. It invites people to come together around the dining table and connect, which is central to Aleph's inclusive approach.
This collaboration is a second project with an artist for Aleph Farms and is part of an annual Earth Day program of the company.
Elkayam transforms natural materials and aesthetics into one-of-a-kind unique objects. For this installation, Elkayam' said his technique involved playing with elements of fire and water exposed to the wood, preserving and capturing those moments of struggle between the elements in amorphous patterns on the final product. The resulting pattern that resembles a cowhide represents the alchemy of these different elements coming together in an unexpected way to transform the dining table into something even more meaningful.
"My work is a dialogue between myself, my materials, and my audience," said Elkayam in the announcement, "Aleph Farms' mission provided fertile ground to ideate from and I'm excited to take part in Earth Day in this meaningful way."
Sign up for our free weekly newsletter
Subscribe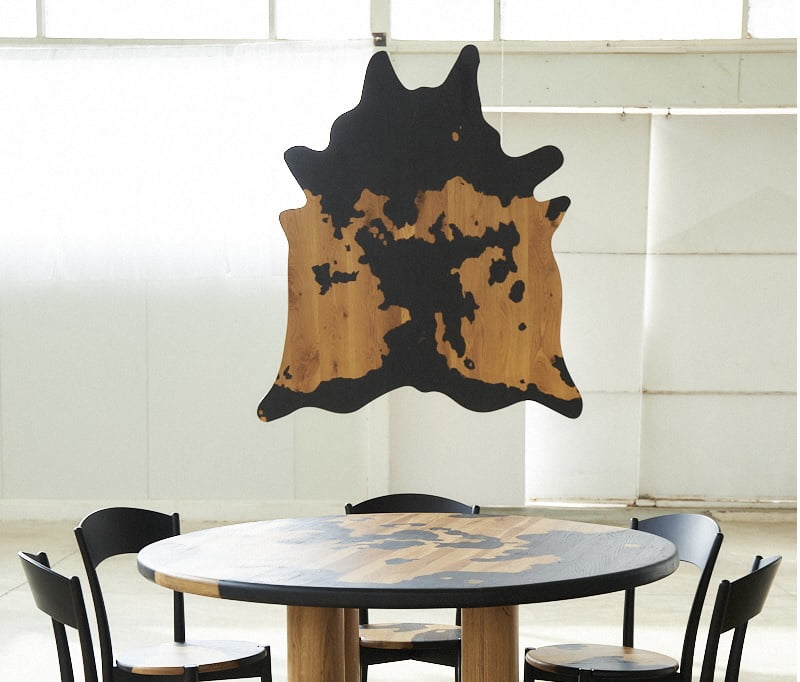 The artist and photographer works in the field of materiality, sustainability and storytelling through objects. Inspired by nature, especially by phenomena and unconventional materials, the artist transforms natural materials and aesthetics into one-of-a-kind objects. His collections express different material studies that follow intriguing and varied narratives such as localism, ephemerality, and material degradation.
Specializing in conceptual design, Elkayam creates hybrids between different worlds of content, interfering in natural processes while leaving a gap for unexpected phenomena. In the last two years, he has been creating a collection of handmade burnt wooden objects, using unique techniques he developed into practice which allows fire to become a collaborator in the design process and leave visual imprints on the objects.
"Earth Day is filled with many brands saying the same thing with the same statistics about climate change. At Aleph, we explore ways creativity, in this case, art and design can create spaces for inclusive conversations around sustainability," Quinn said in the company's statement, "We are thrilled to have partnered with Daniel this year. We look forward to welcoming many interesting and inclusive conversations around our table in our headquarters and beyond."   
The installation will reside at Aleph Farms' headquarters.    
Founded in 2017, Aleph Farms grows cultivated beef steaks, from non-genetically engineered cells, that are not immortalized, isolated from a living cow, without slaughtering the animal and with a significantly reduced impact on the environment. The company was founded by Didier Toubia, The Kitchen Hub of the Strauss Group, and Professor Shulamit Levenberg from the Biomedical Engineering Faculty at the Technion – Israel Institute of Technology with a vision is to provide unconditional nutrition for anyone, anytime, anywhere.
In February the Israeli cultivated meat firm announced its space program, Aleph Zero, would officially be heading to space as one of a number of experiments dealing with food and agriculture on the historic Rakia Mission launching March 31, 2022. The mission is led by the Ramon Foundation and the Israeli Space Agency.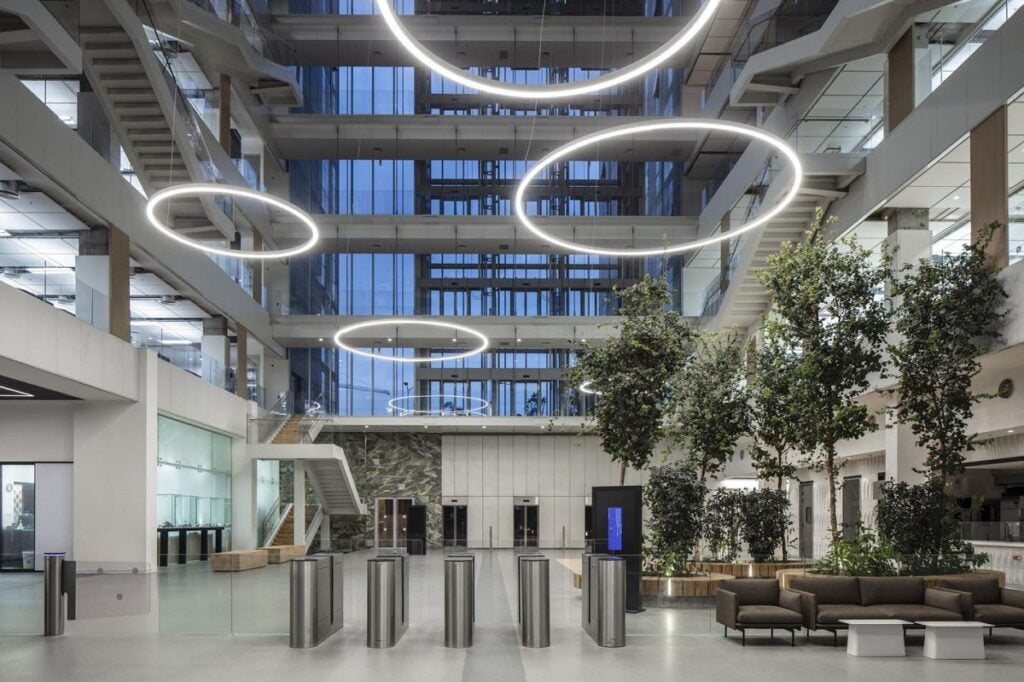 The company also shared in a blog post that it has moved into a brand new 65,000 square foot silver-level LEED (Leadership in Energy and Environmental Design) facility in the Stratasys building Rehovot as the site for its pilot production facility.
The establishment of this pilot production facility will help the company's ongoing effort to acquire regulatory approval for its thin-cut cultivated steak and "optimize processes towards their large-scale production facilities which have plans to be built in 2022 through 2024.
Related posts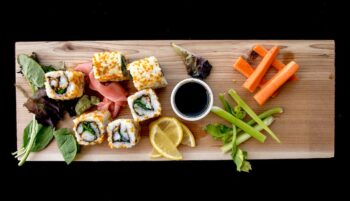 Fish Without Fishing: Cultivated Meat Startup Tackles Sea Scarcity
December 07, 2023