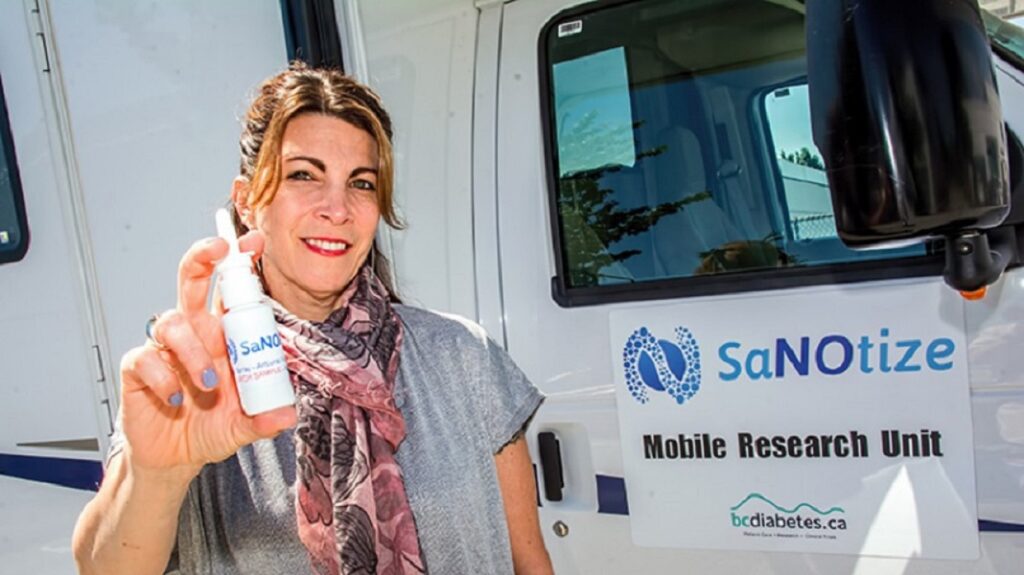 An Israeli-founded company in Canada developing a nasal technology to treat and prevent upper respiratory and topical infections, like COVID-19, announced that its nasal spray product was approved for sale in India this month after successful Phase 3 clinical trials proved it can reduce viral load in people with mild cases of the novel coronavirus.
SaNOtize Research and Development Corp., a Vancouver-based pharmaceutical firm, said that its nitric oxide nasal spray (NONS) has received approval from India's drug regulator for the treatment of adult patients with COVID-19 who have a risk of progression of the disease.
Founded in 2017 by Dr. Gilly Regev and Dr. Chris Miller, SaNOtize has developed a patented platform technology that allows for the topical delivery of nitric oxide (a naturally occurring nanomolecule with the formula NO, hence the name) to treat a variety of bacterial, fungal, and viral diseases.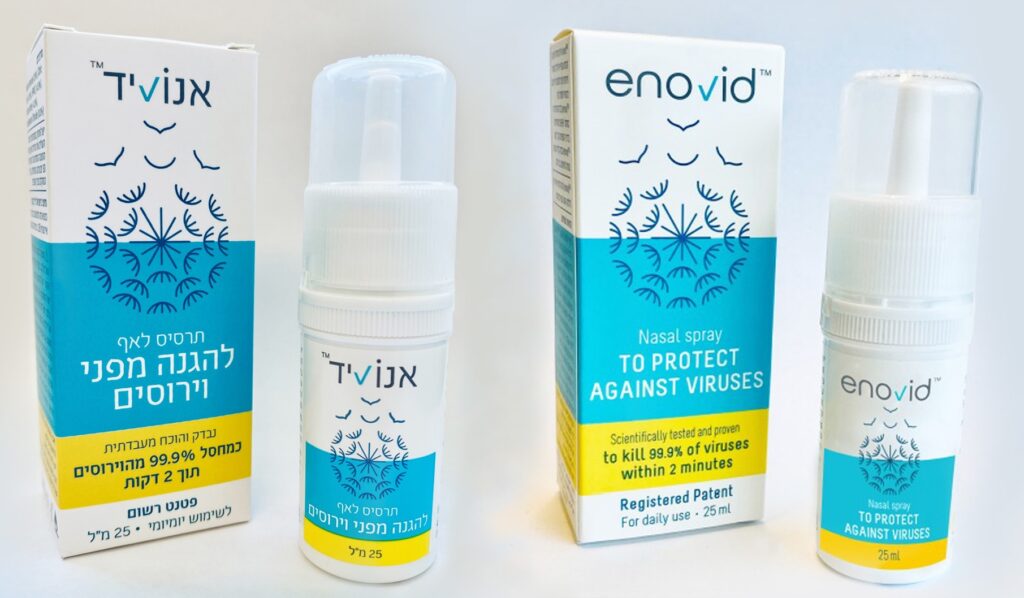 The product was licensed to be manufactured and marketed by Glenmark Pharmaceuticals, a generic drug and active pharmaceutical ingredient firm founded in 1977 and headquartered in Mumbai. SaNOtize first inked an agreement with the company in August to make the company's breakthrough NONS available in India and Asian markets like Singapore, Malaysia, Hong Kong, Taiwan, Nepal, Brunei, Cambodia, Laos, Myanmar, Sri Lanka, Timor-Leste, and Vietnam.and other Asian markets including Singapore, Malaysia, Hong Kong, Taiwan, Nepal, Brunei, Cambodia, Laos, Myanmar, Sri Lanka, Timor-Leste, and Vietnam.
Dr. Regev, the Israeli-born founder of SaNOtize tells NoCamels that the approval of the nasal spray in India is especially significant because "the other approvals we received [around the world] were focused on prevention" but the Indian product "is the first global approval for the use of our nasal spray as an early treatment option for people with COVID."
"This is actually the first time in history that a product, based on nitric oxide, is approved to treat a disease as an antimicrobial. The last and only time nitric oxide was approved (to treat newborn babies with respiratory failure) was in 1998 and that was to act as a smooth muscle relaxant (widen blood vessels in the lungs). Since 1998 there has been no approval for NO to treat a disease, "she adds.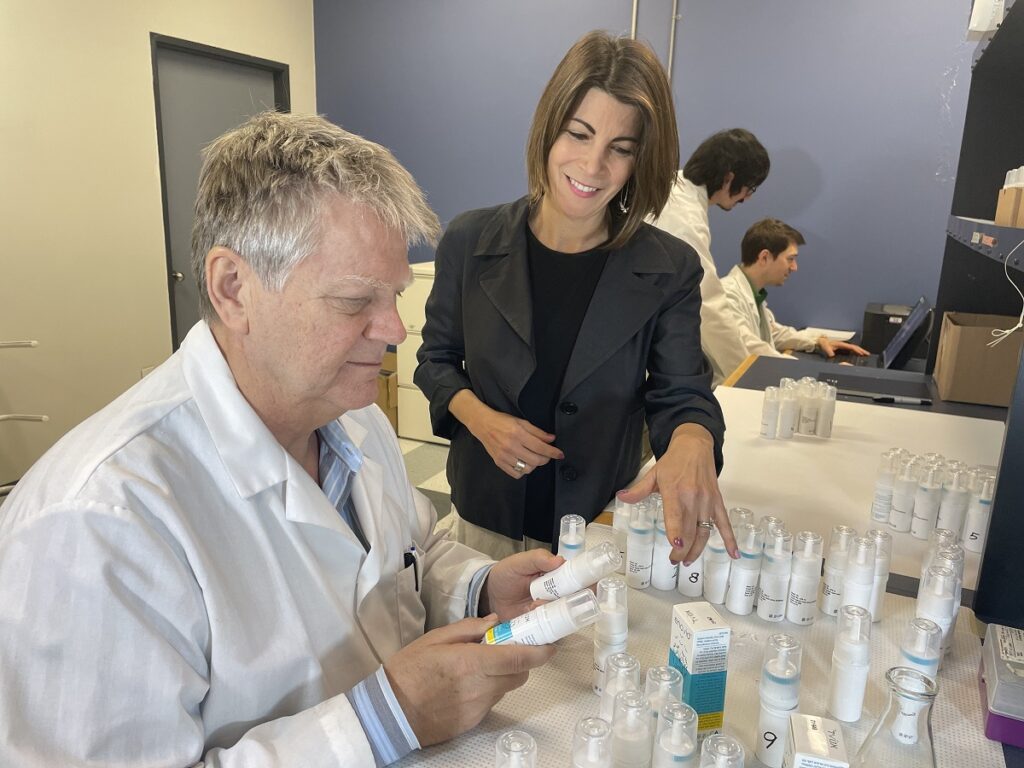 Dr. Regev says she has been working with research partner Dr. Chris Miller for 13 years on the antimicrobial properties of nitric oxide and this is very exciting. Other approvals we have are 'to protect from viruses" but not to treat," she adds.
India has experienced a deadly surge in COVID-19 infections in the past year, leaving many parts of the country devastated as hospitals filled beyond capacity and daily cases crossed beyond a record-breaking threshold. Last year, India had witnessed more than 219,000 deaths by the beginning of May, according to The New York Times, though experts are said that the actual figures were much higher. The country also experienced major shortages of medical supplies like lifesaving oxygen ventilators and Indian healthcare providers were struggling to cope with the massive influx of new COVID-19 patients.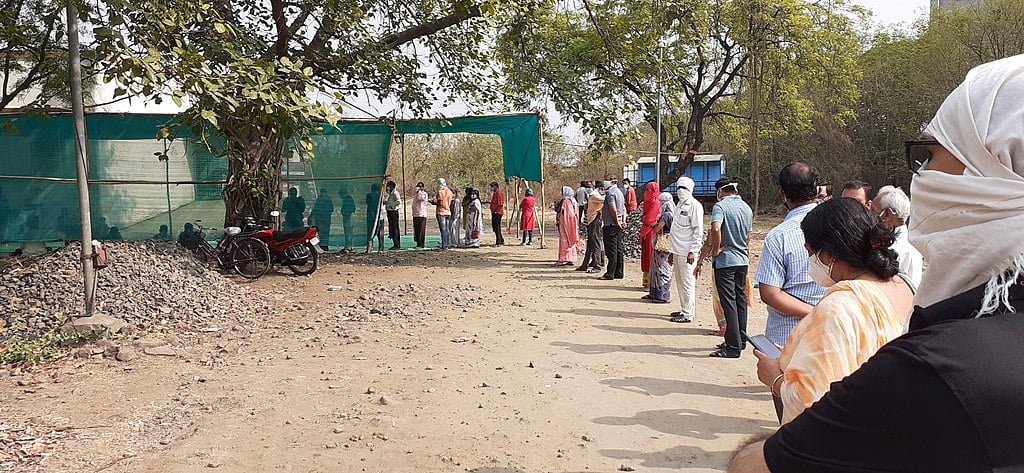 "When we saw the terrible effect COVID had there early in 2021 in India, we wanted to help and believed we can make a difference. We signed a licensing deal with Glenmark who has been a very strong partner to us. Together we chose to do a treatment trial first. Our treatment is low cost and can be used at home, to prevent the progression of the disease, rather than at the hospital setting," Dr. Regev explains.
The spray is now available in India, Israel, Bahrain, Thailand, Indonesia, and Singapore.
"We are waiting on approvals in a few other countries and going back with the Phase III results to Health Canada to request emergency use approval for treatment of people at risk of progression of the disease," Dr. Regev says.
Sign up for our free weekly newsletter
Subscribe
Phase III Trial Results
The spray developed by SaNOtize received successful results in Phase III clinical trials.
In a randomized double-blind trial involving 306 participants, those who received a dose from the spray were found to be free of the virus within four days usually and they were found to be less likely to pass infections onto others. It took those who received a placebo twice as long to clear the virus from their systems, and in both cases, zero safety issues occurred.
"These results definitively substantiate the safety and efficacy of NONS in the fight against COVID-19," said Dr. Regev, "We are thrilled to be able to provide COVID patients with an affordable product that has been shown to deliver a faster cure. And with the proven safety profile of NONS, we look forward to this becoming the first line of treatment and potentially defense for COVID infection worldwide."
Regev says the study in India validated the results they've seen in previous studies and added additional clinical outcome data. It showed a strong and significant reduction in viral load compared to a placebo control. Recent research correlates high initial viral load with an increased risk of developing long COVID symptoms.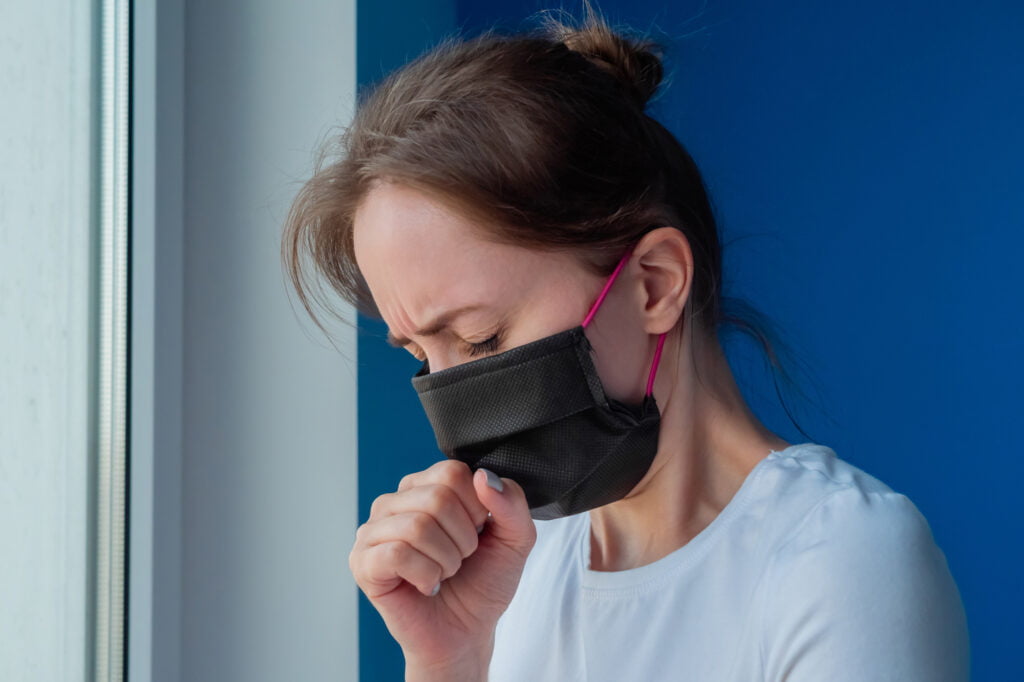 Most significantly, it showed, specifically for a higher risk population, that a negative PCR was achieved on Day 4 (median) as compared to Day 8 for placebo. It also showed a greater proportion of patients who achieved a combination of clinical and virological cure, based on the WHO Progression Scale, the most clinically validated point system used in clinical trials. Higher risk was defined as persons unvaccinated, or above age 45 or with at least one comorbidity.
"We are very excited with these results. They validate and strengthen our observations in the lab and in the UK trial," she tells NoCamels.
The first UK clinical trials of a nasal spray proven to kill 99.9 percent of the coronavirus that causes COVID-19 began in January 2021 at Ashford and St Peter's Hospitals NHS Foundation Trust, in Surrey, according to a statement.
In April 2020, SaNOtize announced that it has been granted approval by Health Canada to conduct a Phase II prevention and efficacy trial for frontline antiviral prevention and early treatment for use against COVID-19.
SaNOtize also announced that new tests conducted by the Institute for Antiviral Research at Utah State University confirm SaNOtize's Nitric Oxide Releasing Solution (NORSTM) inactivated more than 99.9 percent of SARs-CoV-2, the virus that causes COVID-19, within two minutes, in laboratory tests.
Related posts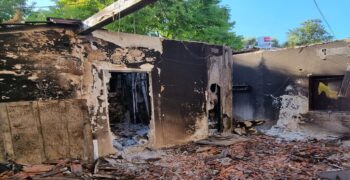 Israeli Hospitals Treating Burn Victims With Pineapple Protein
November 30, 2023