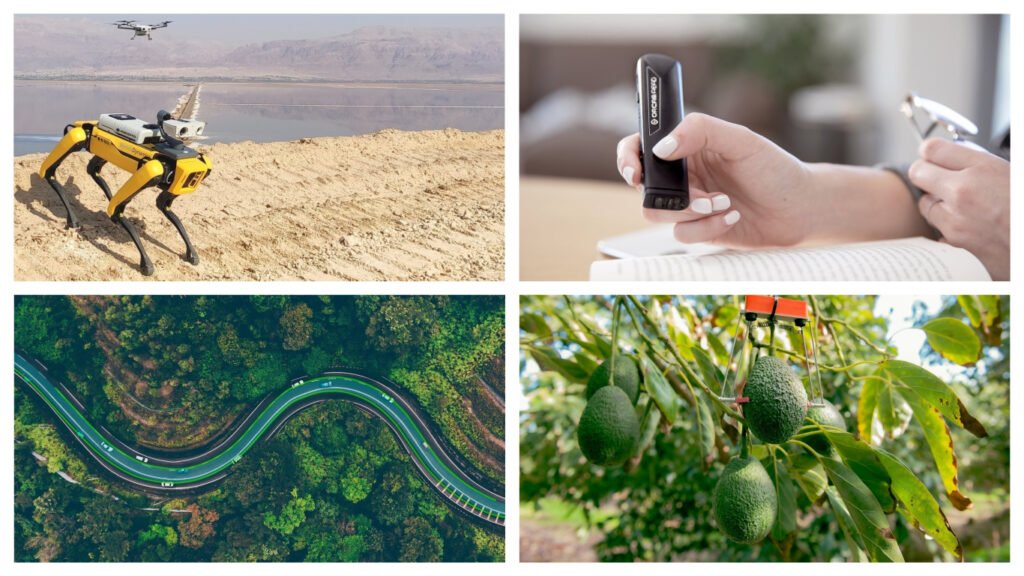 TIME magazine published a list on Wednesday featuring the "100 Best Inventions" of 2021 that are "changing the way we live" and "making the world better, smarter and a bit more fun." This year, four Israeli innovations made the list. In 2020, the magazine highlighted six Israeli-developed creations.
The international list includes a wide range of devices, products, technologies, and services in categories like artificial intelligence, apps and software, augmented reality and virtual reality, beauty, consumer electronics, design, education, entertainment, fitness, food, medical care, robotics, travel, toys and games, and more.
Among them, groundbreaking inventions include vaccines for COVID-19 and malaria, an emotional support robot for hospitalized children, an environmentally-friendly dye for jeans, and a brand new pasta shape.
These inventions "are changing how we live, work, play, and think about what's possible," the magazine said last week.
In order to assemble the list of 2021's Best Inventions, the magazine said it solicited nominations across a variety of categories from TIME editors and correspondents around the world and through an online application process. They then said they evaluated each contender on a number of key factors, including originality, creativity, efficacy, ambition, and impact.
Here are the four Israeli innovations that appear on the list:
OrCam Read
The OrCam Read digital reader appeared in the accessibility category on the Time best inventions list.
The OrCam Read is an assistive technology to support people with reading challenges, such as dyslexia, mild to moderate vision loss, reading fatigue, and those who read large volumes of text. The handheld device was developed by OrCam, a Jerusalem-based company known for its AI artificial vision and hearing devices and wearable apparel assisting the visually and hearing impaired.
OrCam Technologies was founded in 2010 by Professor Amnon Shashua and Ziv Aviram – the same pair that founded Mobileye – the vision tech provider for advanced assistance systems and autonomous driving which was bought by Intel in 2017 for $15.3 billion.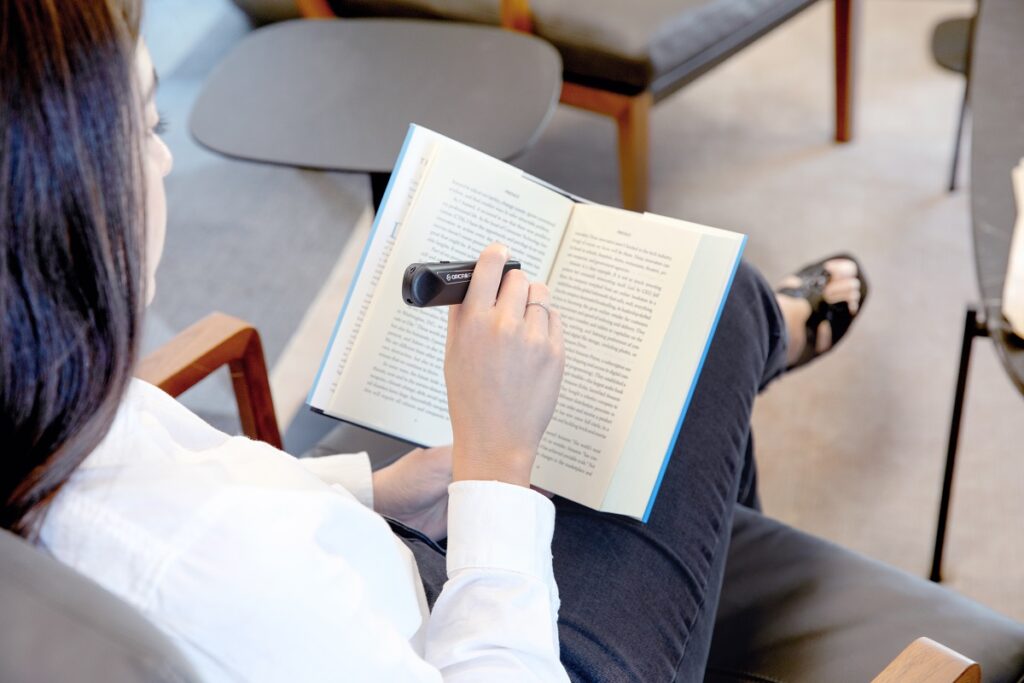 The OrCam Read, which was launched in 2020 and costs $1,190, reads full pages or screens of text aloud from any printed or digital surface, including newspapers, books, product labels as well as computers and smartphone. It does this entirely offline, without requiring an internet connection, resulting in instant audio communication while ensuring data privacy.
"Users target the device's laser frame at a page of a book, a menu, an advertisement or a screen displaying text, press a button, and the device instantly vocalizes it, in a voice that sounds remarkably natural; it also can read text in multiple languages," according to the publication, "And since the device is able to respond to voice commands, you can ask it to read, say, a phone number from an ad, the operating hours of a business­—or your favorite story again, starting from "Once upon a time."
In December, OrCam was also named a "Best of Innovation" honoree in the accessibility category by the Consumer Technology Association (CTA) for its OrCam Read digital reader.
This is the second time an OrCam product has made the TIME's 100 best inventions list. In 2019, OrCam's revolutionary My Eye 2.0 was listed in the accessibility category. The wearable device communicates visual information through a small, intuitive smart camera mounted on the user's eyeglasses and reads any text printed on any surface through a tiny speakers in the user's ear.
Percepto AIM
Percepto AIM appeared in the artificial intelligence category on the TIME list.
Percepto is a developer of drone-based autonomous and aerial inspection solutions for asset monitoring and compliance for industrial sites. Founded in 2014 by Dor Abuhasira, Sagi Blonder, Raviv Raz, and Ariel Avital, the company has developed a software program that uses drones and robots to inspect and monitor infrastructure like power lines, industrial sites, power plants, refineries, and mines more efficiently and safely and frequently. The software program, Percepto AIM (Autonomous Inspection and Monitoring) operates "the remote operation center of the future to assess risk, minimize downtime, drive efficiency, increase safety, and reduce operation costs," Percepto said.
Sign up for our free weekly newsletter
Subscribe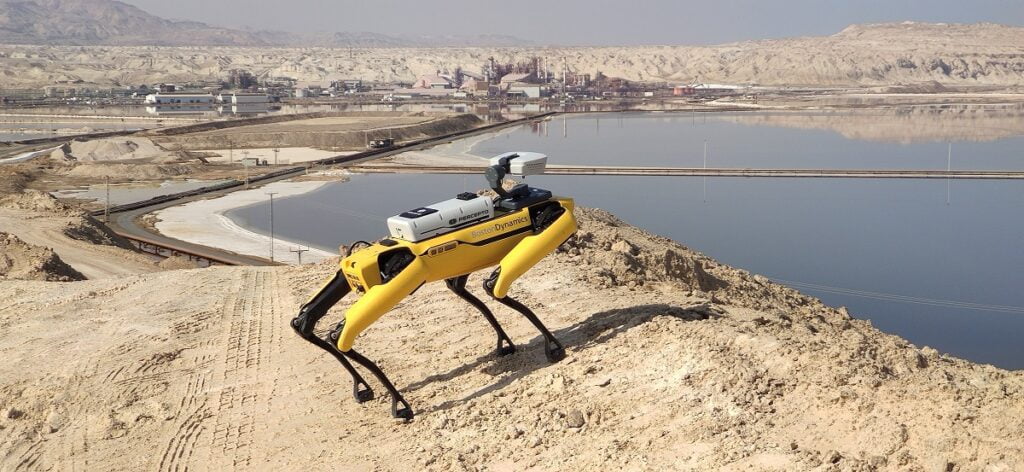 The software automates a fleet of drones and robots on a routine, then takes the data and makes sense of it, according to the magazine. "With better foresight, we might be able to prevent these environmental tragedies that seem to be happening on a monthly basis," said Percepto CEO Dor Abuhasira.
"It is truly an honor to receive this award from TIME, a great and respected media brand for nearly a hundred years," said Percepto CEO Dor Abuhasira in an announcement. "Percepto created a new paradigm for industrial facility inspection by integrating AI and autonomous robot management with advanced visual data analysis. Being on this list is a testament to this accomplishment, and we thank the editors and staff at TIME for this recognition."
SupPlant
Israeli agriculture startup SupPlant was listed in the sustainability category for its unique agritech.
SupPlant has developed autonomous irrigation based on IoT. The company has created an AI-enabled sensor placed in soil and on plants that informs farmers exactly when and how much to water based on an algorithm that calculates plant needs, soil moisture, climate conditions.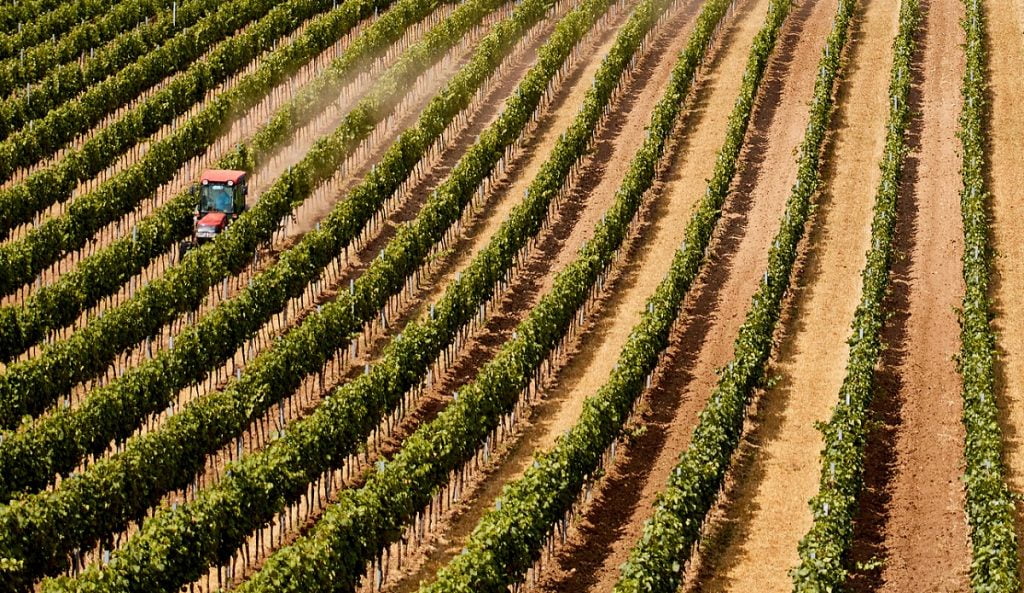 The agriculture firm, founded in 2015, aims to address the impact of global warming worldwide on smallholder farmers and is designed for the world's 450 million small growers, as 76 percent of farmers grow crops on less than 2 hectares.
The system offers low-cost irrigation solutions without the necessity of larger capital investments in hardware on the ground, allowing small growers to benefit from an adaptable irrigation strategy, the company indicates. SupPlant's technology aims to address the impact of global warming worldwide on smallholder farmers and is designed for the world's 450 million small growers.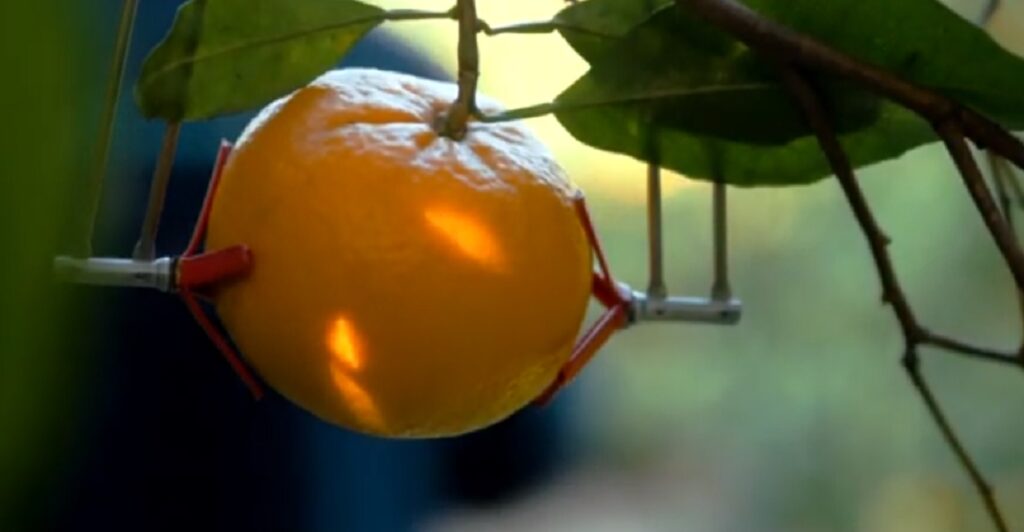 The company says its technology grew by 1,200 percent in 2020. It is currently used by farmers in 14 countries, and tests in Mexico found it reduced water consumption for a mango crop by 15 percent while increasing yields by 20 percent, according to company data.
SupPlant's solution "is a concrete example of how technology can improve our world," providing "actionable insight farmers can turn into smart irrigation decisions, by 'talking with' the plants that produce our foods," said Jeffrey Swartz, partner at Boresight, a company that co-led a $10 million investment in SupPlant in June.
ElectReon
ElectReon is an Israeli wireless smart road tech startup that was listed in the transportation category of the TIME best inventions list.
Founded in 2013, ElectReon developed a system to charge electric vehicles (EVs) while in full motion using copper coils placed under the middle lane of the road. The coils are covered by the pavement and powered by an underground system with charging performed by a receiver or multiple receivers installed under the vehicle. Instead of carrying heavy batteries with a limited driving range and a short lifespan, electric vehicles would receive continuous power while being driven on these smart roads.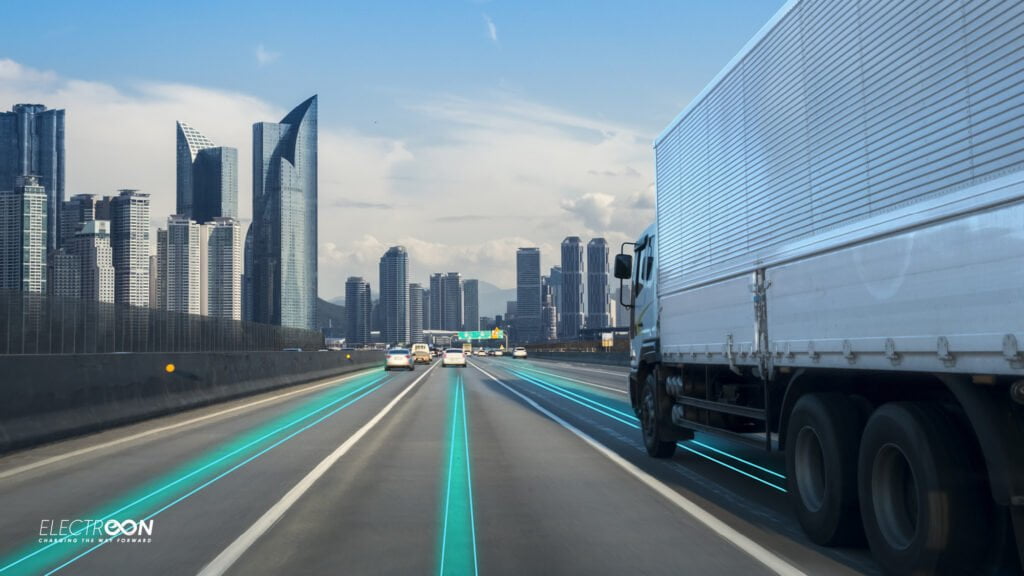 The company's goal, in part, is to allow EVs to carry smaller batteries—or, perhaps, none at all—thereby making them lighter and more efficient, as well as reducing the environmental costs of battery production, the magazine writes.
ElectReon has a number of partnerships in Europe to pilot its smart road tech with long-haul trucks, as well as a program in Tel Aviv with the Dan Bus Company for wireless charging of electric buses. The company said that it plans to expand to North America.
In August, ElectReon announced former Israeli president Reuven Rivlin would join the startup as company president.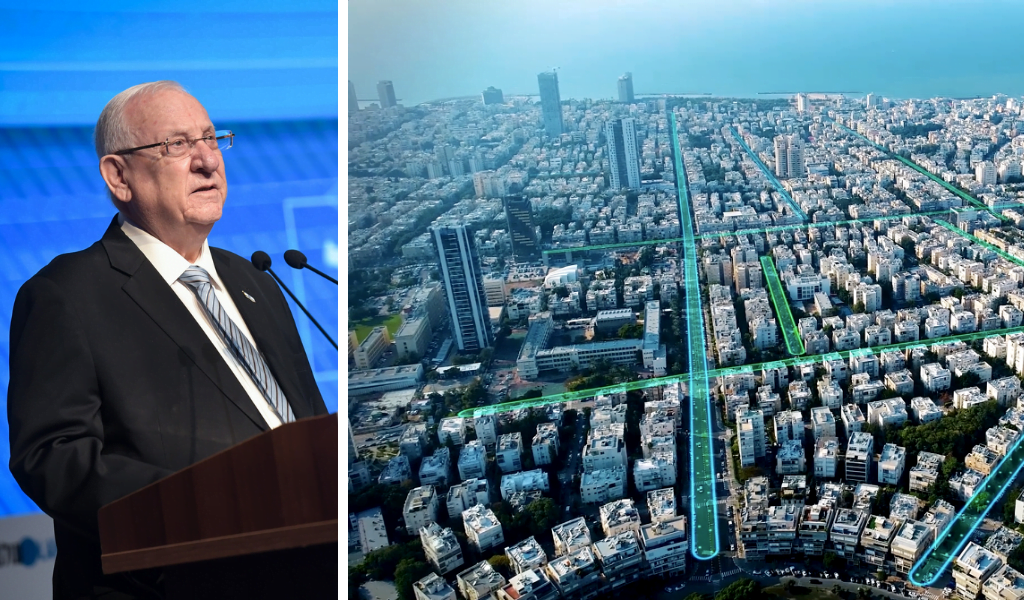 "We honored by the recognition of ElectReon's wireless charging solution by TIME as we work to spread awareness on the viability of this technology in maximizing fleet owner vehicle efficiencies, eliminating the cost of fuel, and reducing their full lifecycle carbon emissions," said Oren Ezer, CEO of ElectReon. "As we rapidly scale our deployments around the world, we envision this technology to play a key role in accelerating the mass transition toward total electrification and we look forward to continuing to build the transportation infrastructure of tomorrow with the ongoing outstanding support from our industry and governmental partners we have experienced until now."
Related posts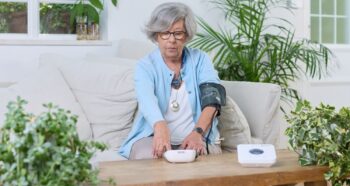 Smart Healthcare System Keeps Elderly At Home, Not In Hospital
November 29, 2023