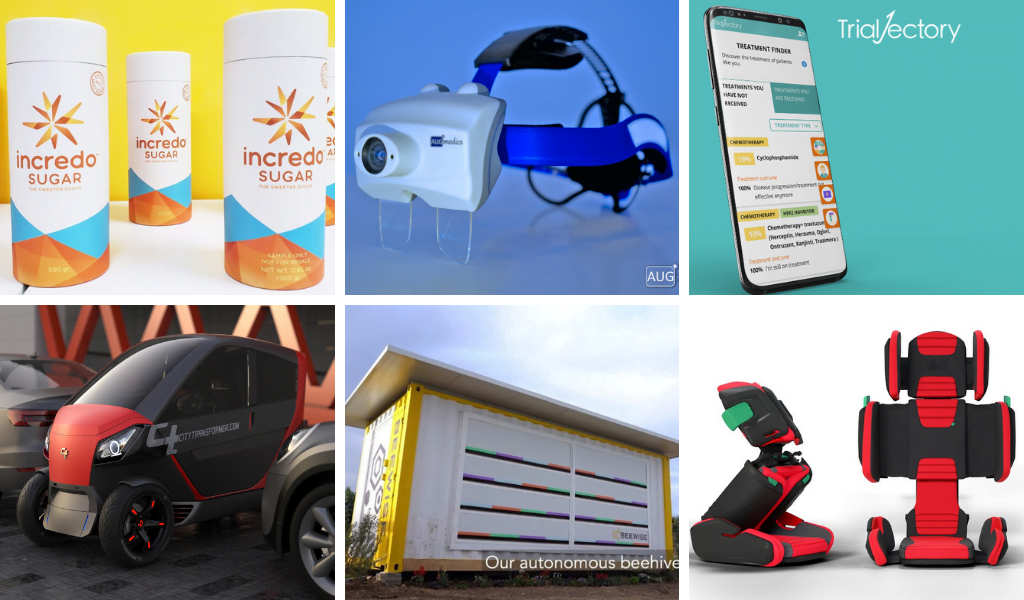 TIME magazine has listed six Israeli-made innovations among its annual list of 100 Best Inventions of 2020 that are "changing how we live." In 2019, the magazine featured nine Israeli innovations.
This year's list was published late last week and features gadgets, devices, products, and services in multiple categories such as artificial intelligence, accessibility, electronics, augmented reality, design, finance, and entertainment. There is also a "special mention" category where one Israeli innovation was listed.
The magazine said the list was compiled through solicited nominations from TIME editors and correspondents around the world, and through an online application process. Each contender was then evaluated on key factors such as "originality, creativity, effectiveness, ambition, and impact."
"The result: 100 groundbreaking inventions—including a smarter beehive, a greener tube of toothpaste, and technology that could catalyze a COVID-19 vaccine—that are changing the way we live, work, play and think about what's possible," the magazine wrote.
Among the best inventions were a power wheelchair accessory, a smart baby crib, an AR training platform for frontline workers, a made-to-order manicure service, a phone that doubles as a notebook by Microsoft, a robotic tutor, a vegan pork offering, and an indoor gardening solution.
Here are the six Israeli innovations that appear on the list:
Beehome by Beewise
Beehome, the first automated beehive created by Israeli startup Beewise, was listed in the artificial intelligence category.
Beehome is a solar-powered, retrofitted shipping container that can house up to 40 bee colonies in an automatically controlled climate for optimal humidity conditions that can be monitored via app. The beehome also has pest control functions that monitor for parasitic mites that can have detrimental effects on colonies. AI technology adjusts conditions in the Beehome when it identifies that a colony is preparing to swarm, and Beehomes send alerts to beekeepers once a container of honey reaches its 100-gallon capacity.
SEE ALSO: 7 Israeli Bee Tech Firms Protecting Bee Populations And Global Agriculture
All of these changing conditions ensure that yields improve, pollination occurs more efficiently, and bee populations are protected. Beehome costs $15 per month per hive.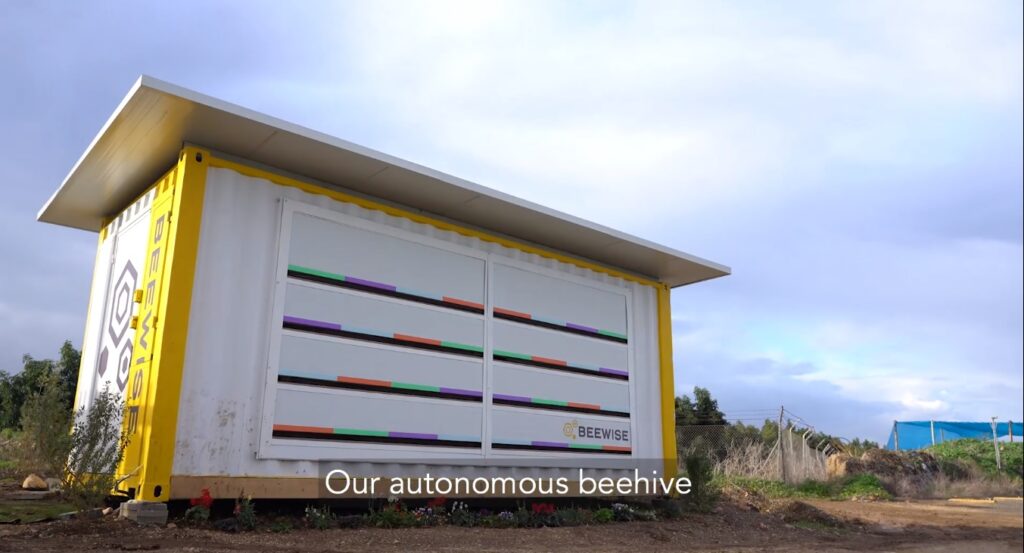 The Beehome is a welcome development in a world where global bee populations have been declining over the last few decades. Bee populations often face colony collapse disorder, which occurs when the majority of worker bees in a colony disappear and leave behind a queen and a few nurse bees to care for the queen and the remaining immature bees. This disorder, on top of excessive use of agricultural chemicals and climate change, has significantly reduced bee populations, yet agricultural production must grow by 70 percent by 2050 to avoid food scarcity.
Beewise raised $10 million in funding in July for its innovative solution.
Trialjectory – a guide to cancer trials
TrialJectory, a startup launched in 2017 with offices in Tel Aviv and New York, also appeared in the Ai category on TIME's list. The company has set out to optimize clinical trial matching for cancer patients.
CEO and co-founder Tzvia Bader has had extensive experience in the high-tech sector, particularly in big data, and conceived of the idea for TrialJectory after her own struggle with cancer.
The service she helped develop uses AI algorithms to sift through a myriad of available trials and produce recommendations for patients looking to participates.
Patients can log in to the company website and submit information on their particular situations. Bader told NoCamels in 2018 that one of the difficulties with trial matching is that the criteria are "very specific," differing on cancer type and phase as well as other features peculiar to each patient. She said TrialJectory is able to achieve such precision: "Based on the patient profile we have, we run an algorithm to find the right trials so instead of a list of a few hundred, you'll end up with two, three, [or] five that are right for you."
The company generates revenue from pharmaceutical companies running trials to which TrialJectory refers patients. "As a principle, our mission, part of our values, we don't charge the patient," Bader said at the time. After TrialJectory returns trial recommendations on a patient profile, the patient can select one. The company then contacts the pharmaceutical company running the chosen trial to arrange for participation.
Augmedics
Xvision by Israeli company Augmedics featured in the Augmented and Virtual Reality category of TIME's list.
The device is an AR headset with goggles that projects an "x-ray vision"-like 3D visualization of the spinal anatomy of a patient in real-time for surgeons. This allows the surgeon to accurately navigate instruments and implants while looking directly at the patient, rather than at a remote screen.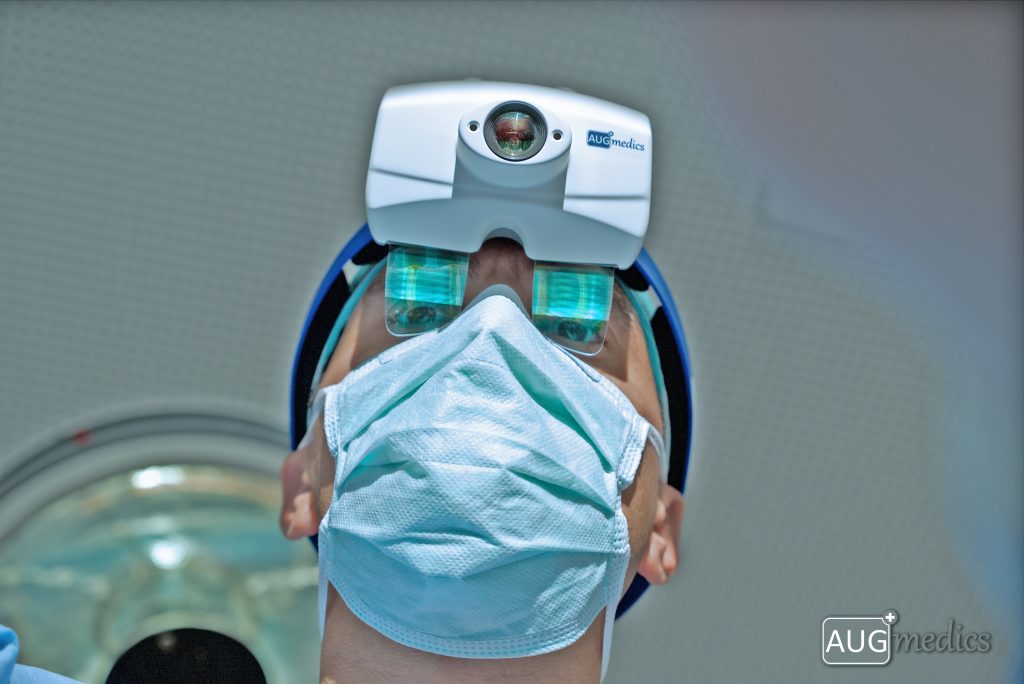 Augmedics was founded in 2014 by Nessi Benishti and Nissan Elimelech. The Xvision received 510(k) clearance from the US Food and Drug Administration last year.
"Augmedics' mission is to give surgeons more control by creating technological advances that cater to their needs and fit within their workflow," said Elimelech, who serves as CEO, at the time of the FDA announcement.
Sign up for our free weekly newsletter
Subscribe
"Xvision is our first product of many to follow that will revolutionize surgery, as it gives surgeons the information they need, directly within their working field of sight, to instill technological confidence in the surgical workflow and help them do their jobs as effectively and safely as possible," he added.
The device is in use at top US hospitals like Johns Hopkins and Rush University Medical Center, TIME reported.
Mifold Hifold by Carfoldio
The parenting category of the TIME list of inventions featured the Mifold Hifold, a fit-and-fold car booster seat touted by the Israeli company behind it – Carfoldio – as the "world's most compact, portable and adjustable highback booster."
The Mifold Hifold has adjustable head, torso and seat panels – 243 individual settings in total – and offers seatbelt fit for children of all sizes from 33-100 lbs. (14-45 kg) and 36-59 inches (91.44 – 149.86 cm). The booster folds down to a compact and convenient size for storage, travel, and carpooling and is lightweight and convenient. TIME magazine called the seat a "Transformer-like device."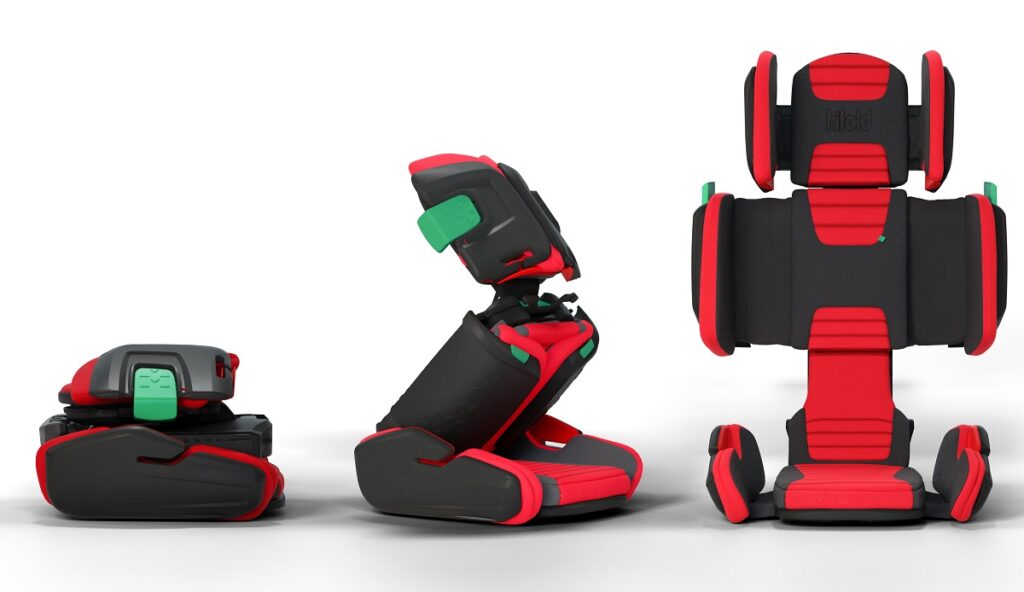 "The world today is going through a personal transportation revolution," said Jon Sumroy, mifold CEO and inventor, in a statement. "It's time that booster seats caught up.'"
Sumroy, a father of four, founded the company in 2013. Carfoldio's mifold comes in different offerings and has won a number of awards.
City Transformer
The City Transformer, an electric urban vehicle developed by an Israel-based automotive startup of the same name, appeared in the "special mentions" category on TIME's list.
SEE ALSO: This Foldable Electric Vehicle Is The Future Of Urban Driving
The two-seater vehicle features a folding mechanism that allows it to be narrowed to as little as one meter wide. This feature allows the car to maneuver the city better and park more easily.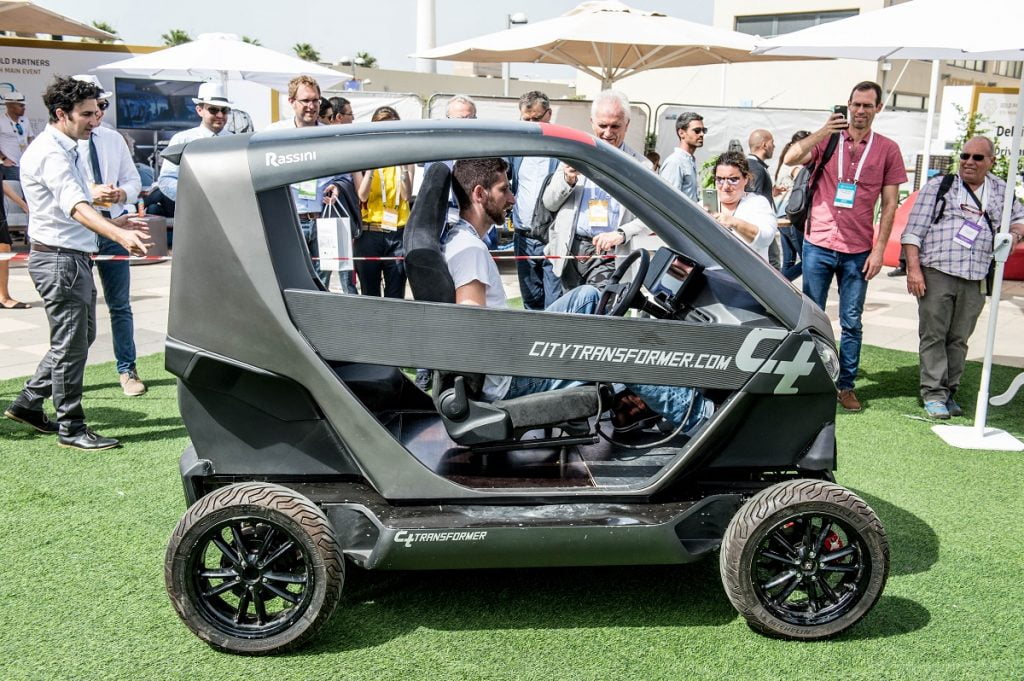 City Transformer vehicles take up the space of a regular car on the road but shrink to the size of a motorcycle to fit into narrow traffic lanes and parking spots. As the sides of the cars compress, the cockpit doesn't actually fold, and the driver can even begin folding the vehicle as he is driving on low speed. Four City Transformer vehicles can fit in one standard parking space, according to the company.
Using the folding mechanism the car saves up to 75 percent parking space, the company says. While the total length of the vehicle is 2.35 meters (roughly 7'7″) it reaches a width of 1.44 meters (roughly 4'7″) in driving mode and compresses to 1.0 meters (roughly 3'3″) in parking mode.
City Transformer was founded in 2014. When NoCamels covered the startup in 2018, the company said it had a goal of seeing a million models on the street by 2025.
Incredo Sugar by DouxMatok
Israeli company DouxMatok developed a sugar-like product called the Incredo Sugar that also appeared in the "special mention" category on TIME's list of best inventions.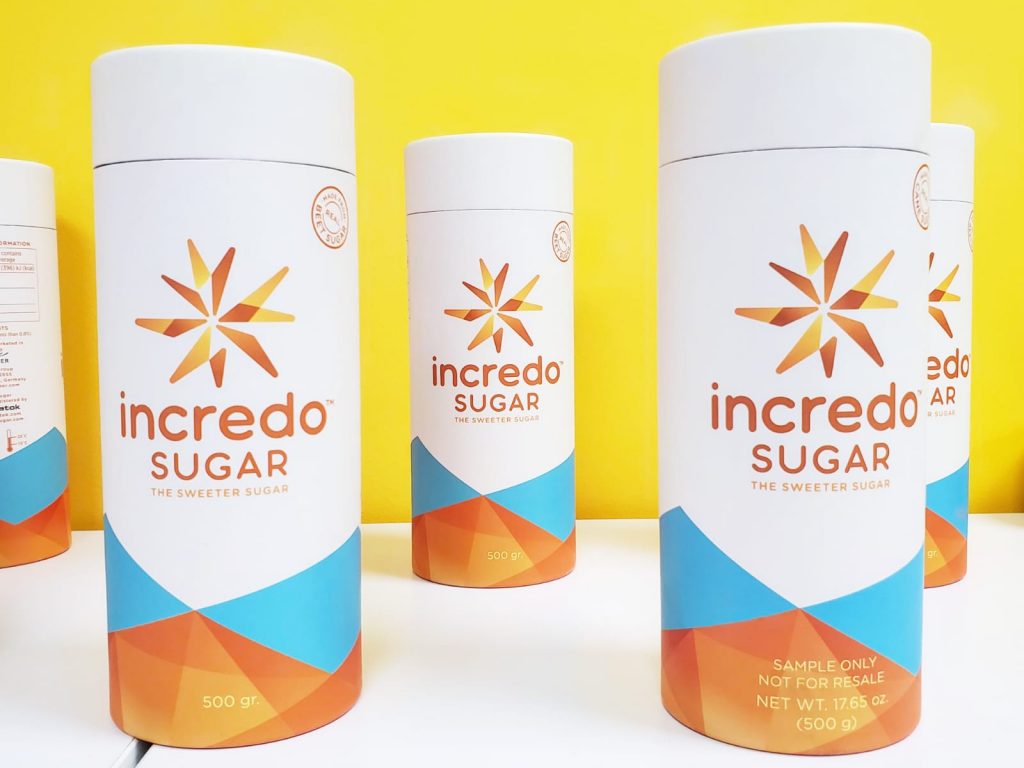 DouxMatok was founded in 2014, developing a targeted delivery system that more efficiently distributes sugar to its respective taste receptors, enabling substantial sugar reduction. The delivery process lowers the amount of sugar present in a variety of foods from anywhere between 30-50 percent, depending on the application, without asking manufacturers or consumers to compromise on taste and quality.
Israeli entrepreneur Eran Baniel co-founded DouxMatok with his father, Professor Avraham Baniel, who has been on a mission to make "a little sugar feel like plenty" for decades.
The company has 24 granted patents and has been developed over 6 years of R&D. Its solution offers a range of applications, including cookies, cakes, confectionery, and chocolate. And DouxMatok says it can refine sugars from any kind of granulated raw sugar product, such as sugarcane or beet.
The company unveiled Incredo Sugar last year. The company recently signed an agreement with one of Canada's leading sugar manufacturers, Rogers Sugar, to deliver its unique sugar reduction solution to food companies in North America.
DouxMatok previously partnered with companies along every part of the logistical food chain. European sugar giant Sudzucker was first in line and even joined DouxMatok's latest fundraising initiative where the company secured $22 million in a Series B round in June of 2019.
DouxMatok was also recently named among the Top 50 in Thrive's Global Agtech and Foodtech list for 2020, under the Food Processing and Novelty Ingredients umbrella.
NOTE: This article was updated on November 25, 2020 to include the Mifold Hifold, made by the Israeli-founded company Carfoldio.
Related posts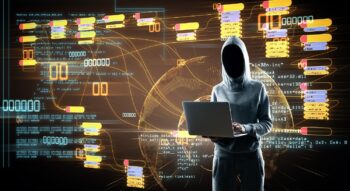 Game Of Cat & Mouse: How The World Is Fighting New AI Threats
December 03, 2023