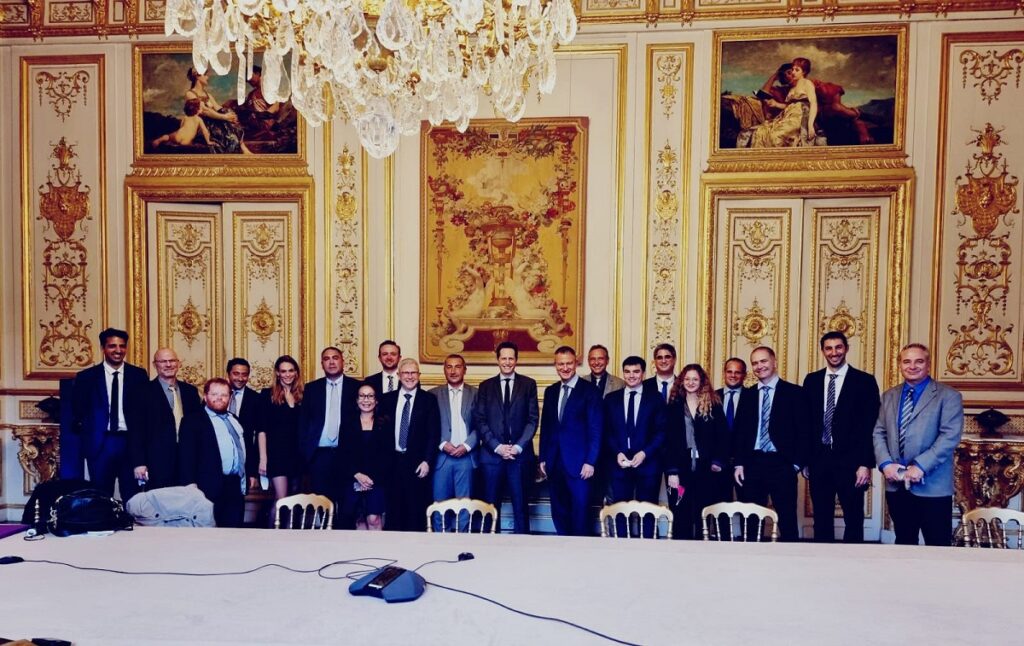 An Israeli high-tech delegation led by Jerusalem Venture Partners (JVP) founder and chairman Erel Margalit visited Paris late last month to meet high-level senior innovation officials and leaders of French banking and financial institutions to discuss the expansion of JVP portfolio companies in Europe as well as the establishment of the Margalit Startup City Innovation Center in Paris.
The Paris trip follows a preliminary visit made by Margalit in May to discuss setting up a Margalit Startup City Paris innovation hub. Margalit met with French officials like French Minister of Finance Bruno Le Maire for talks on establishing a global innovation center in the city based on the model established by Margalit in Jerusalem and New York.
The delegation, made up of 12 CEOs and executives from JVP's senior portfolio companies such as Earnix, AnyClip, ThetaRay, Secret Double Octopus, Morphisec, and others, met with the heads of the innovation at the Elysee Palace, the Ministry for Digital Affairs, and the Paris Municipality.
The delegation began the visit to the Elysee Palace by meeting with President Emmanuel Macron's senior Economy Unit, headed by Alexis Zajdenweber, who is leading the president's efforts in the field of innovation. The meeting included a detailed presentation of each of the companies, their areas of activity and plans for expansion in Europe.
Zajdenweber stressed that France is very interested in advancing the global dimension of hi-tech innovation and turning France into an international hub of innovation, similar to the Israeli model of the "Startup Nation." Their plan is to make France not only a country that nurtures startups, but a global giant that produces unicorns, a statement from JVP said.
The delegation also met with Pénélope Komitès, the Deputy Mayor of Paris, to affirm the Paris Municipality's mission to promote cooperation with Israeli in technology fields like food tech and agritech.
Komitès and Margalit also discussed the efforts being made to establish Paris as an innovation hub. for startups around the world. The two agreed to arrange a visit for the Mayor of Paris to Israel as early as Winter 2021 to get acquainted with Israel's local tech ecosystem.
"The visit of the Israeli delegation, together with the companies representing the forefront of Israeli technology, has generated a great deal of interest," Margalit said, "Thirty or 40 percent of the revenues of most of the companies here are in Europe. With the changes in London, they are looking for a new European base. In France, Israeli innovation is seen as a model and there exists a strong willingness to invest in it and allow Israeli companies a smooth entry into Paris."
The innovation center will initially house 30 Israeli companies, Margalit said. There are currently 650 Israeli startups in New York and France's goal is to become the center of activity in Europe, with 350 Israeli startups being located there over the next three or four years.
In addition to meetings with government officials, the Israeli delegation held meetings with leading investment bodies, heads of the financial system, leading local corporations and senior economic entities, including the Global Banking Group, BNP Paribas – whose international headquarters are in Paris, Rothschild Bank, Credit Agricole and other business entities.
"We want to help you set up the Innovation Center in Paris. I spoke about your initiative with a couple of CEOs in Paris of insurance companies, large asset managers, and everyone was very enthusiastic. In addition to what you would get from official support from the government, agencies and BNP Paribas, I am sure we can bring into this fantastic venture a lot of the big players in the financial and non-financial worlds," Alain Paipasse, chairman of Corporate and Institutional Banking at BNP Paribas and Chairman of Exane said in a personal address to Margalit.
Related posts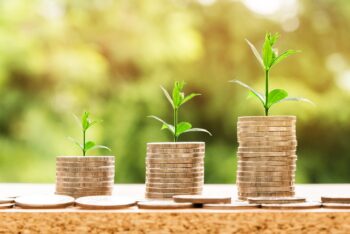 Non-Profit Launches 10M Shekel Fund For Israeli Small Businesses
December 06, 2023