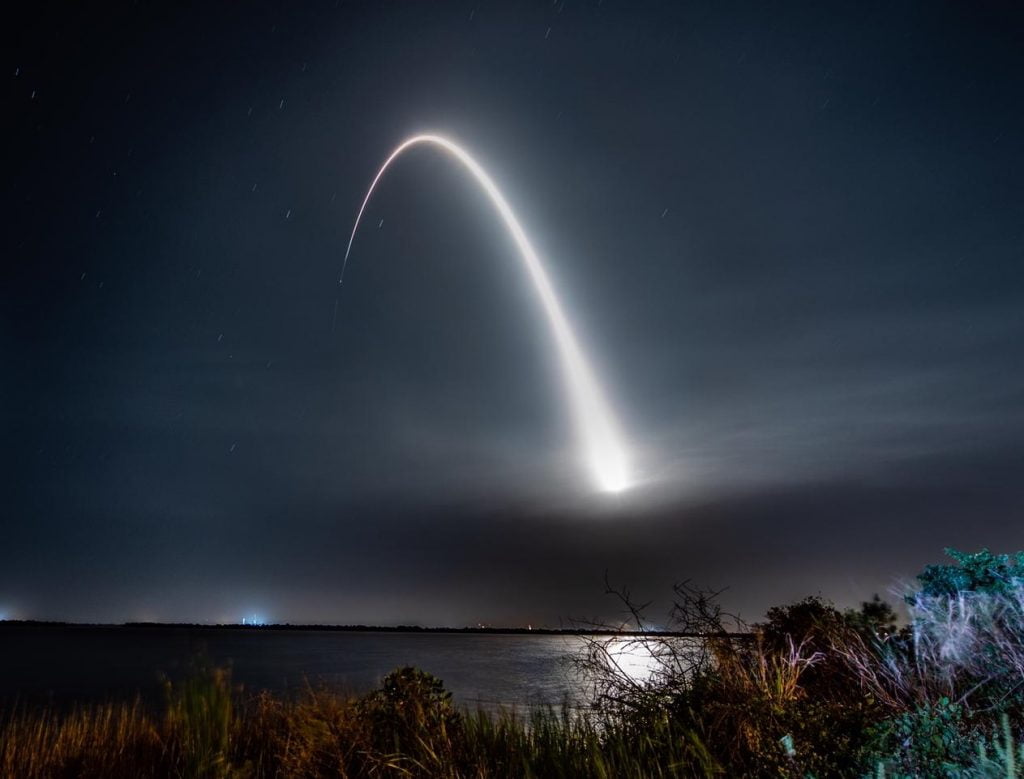 Israel's second planned moon mission is quickly shaping up to become reality. SpaceIL, the non-profit organization behind Israel's original initiative to land an unmanned spacecraft on the moon, which it did in 2019 with the ill-fated Beresheet ("Genesis" in Hebrew) lander, announced on Sunday that it raised $70 million from a group of prominent philanthropists and investors to launch Beresheet 2, a follow-up space mission set for 2024.
The group includes the Khan Foundation by South African-Israeli philanthropist Morris Khan, who also backed the first moon mission, the Patrick and Lina Drahi foundation set up by Drahi, a French-Israeli business magnate the Moshal Space Foundation in partnership with leading Israeli VC firm Entrée Capital.
SEE ALSO: Over A Year After Crash, Israel Gears Up To Send 3 Spacecraft To Moon
The cost of the next mission is estimated at $100 million, similar to the original moon venture in 2019.
Although Beresheet crashed into the lunar surface following engine malfunctions — dashing Israel's hopes of becoming the fourth country in the world (after Russia, China, and the US) to complete a controlled moon landing –it still broke ground on lunar initiatives including for its shoestring budget (for a space mission) and the fact that it was the only moon mission to have been largely privately funded. The Beresheet lander was also the smallest spacecraft globally to have made it to the moon and traveled the largest distance there. The mission was followed closely worldwide, sparking a national conversation about space research and its potential for a new Israeli generation of engineers, innovators, and dreams.
Not long after the crash landing, plans for Beresheet 2 were announced. Kfir Damari, a co-founder of SpaceIL, told NoCamels in December 2020 that Beresheet 2 is designed as a system of three spacecraft: one orbiting spacecraft, to which two spacecraft are attached.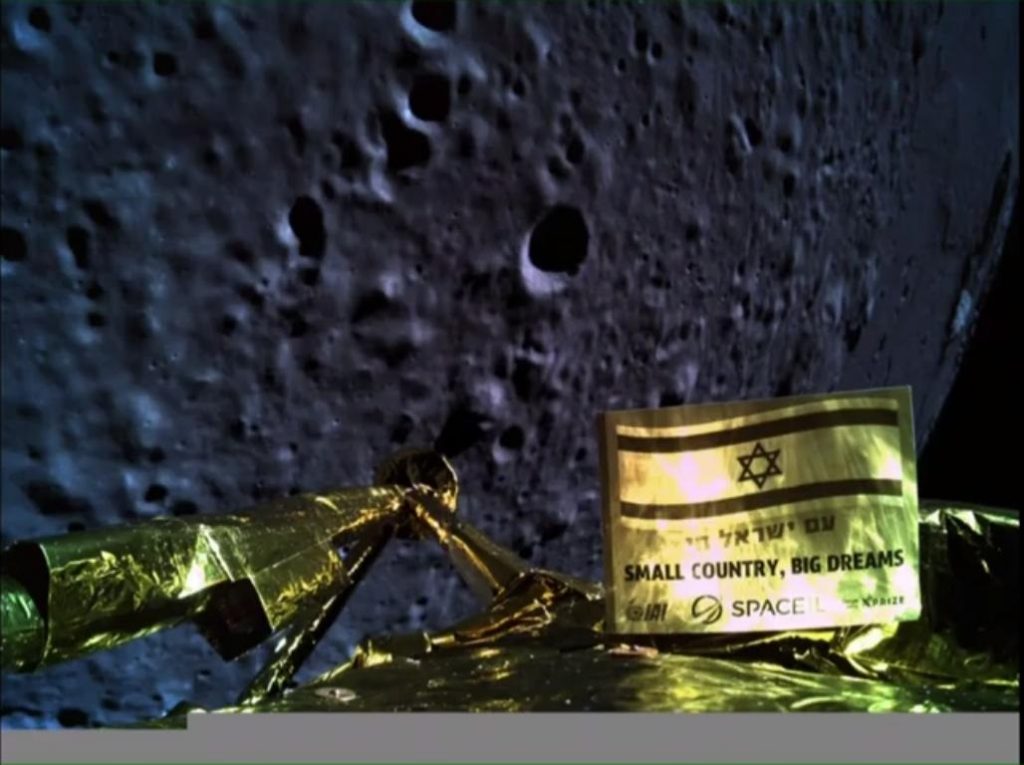 "Once captured by the moon, the orbiting spacecraft will release the two spacecraft destined for landing on the moon, at different times, and at different landing sites. When each of them performs a different scientific task," Damari said at the time.
Beresheet 2 also plans to make space history as the first mission with a planned double landing on the far side of the moon (which, to date, only China has accomplished). According to the announcement, the landers themselves will also be the smallest ever launched into space, with each weighing 120 kg with fuel and 60 kg without fuel (the original Beresheet weight approximately 600 kg). Furthermore, the orbiting spacecraft will set off on a five-year mission to serve as a platform for educational science activities in Israel and the world via a remote connection that will enable students in multiple countries to take part in deep-space scientific research.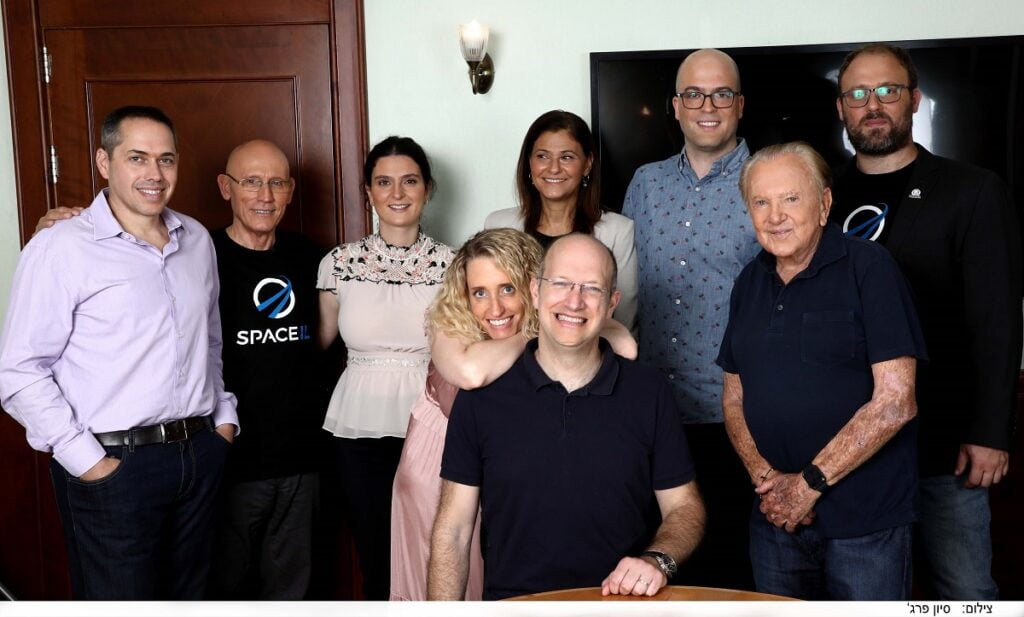 "The Beresheet project is my life's mission, so I decided to take it up again. I plan to do everything that is within my power to take Israel back to the Moon, this time for a historic double landing," said Kahn, who has served as director of SpaceIL and was appointed Chairman of the Board of Directors. "As an entrepreneur, I believe that one should constantly seek new challenges and even double the risk. Our upcoming new mission will position Israel once more as a global pioneer, this time in space. I am proud to be part of a group of entrepreneurs, philanthropists, and visionaries headed by the Drahi family, who have decided to embark on this new journey in the space race of private entities."
Angelina Drahi, chairperson of the Patrick and Lina Drahi Foundation said that this historic project "will enhance Israel's position as an international arena player and inspire youth around the globe."
"The Drahi Foundation aims to promote innovation and entrepreneurship, alongside science education, to position Israel as an international powerhouse in those fields. The Foundation's focus in this project will be the invaluable educational aspect. We are proud of this partnership, which is taking place alongside other projects of the Foundation for the establishment of leading academic innovation centers in Israel and globally," added Drahi in a statement.
Sign up for our free weekly newsletter
Subscribe
SEE ALSO: Texas Aerospace Firm Firefly To Use SpaceIL's Beresheet Lander Tech For NASA Moon Missions
Drahi will serve on the board of directors alongside Amalia Zarka, general manager of the Patrick & Lina Drahi Foundation, Frank Malul, CEO of i24news, and Tal Granot-Goldstein, CEO of HOT Group, both backed by Drahi, Aviad Eyal, managing partner of Entrée Capital and the representative of the Moshal Space Foundation, and Dafna Jackson, CEO of the Kahn family office. This will join existing board members including Professor Isaac Ben-Israel, chairman of the Israeli Space Agency and the National Council for Research and Development, Avi Hasson, former chief scientist at the Israeli Ministry of Economy, and Arie Halsband, a leading entrepreneur in aviation and aerospace.
"I am grateful to our dear donors, who believe in the power of the 'Beresheet 2' extraordinary mission to inspire a whole generation of students and dreamers, for their confidence in the ability of SpaceIL to realize this challenging mission, which will place Israel at the front row of global deep-space technology," said SpaceIL CEO Shimon Sarid.
The genesis of Beresheet
Beresheet was initially conceived in 2011 as part of a dream by three young engineers – Damari, Yariv Bash, and Yonatan Winetraub – to take part in the Google Lunar XPrize competition, an international contest that challenged the world's engineers to create and send the first private lander to the moon. The three founded SpaceIL, a non-profit organization, which partnered with Israel's Aerospace Industries (IAI) to design and build the spacecraft.
And although the contest ended on March 31, 2018 and the $20 million prize went unclaimed, SpaceIL decided to push forth and launch a lander that came to be known as Beresheet.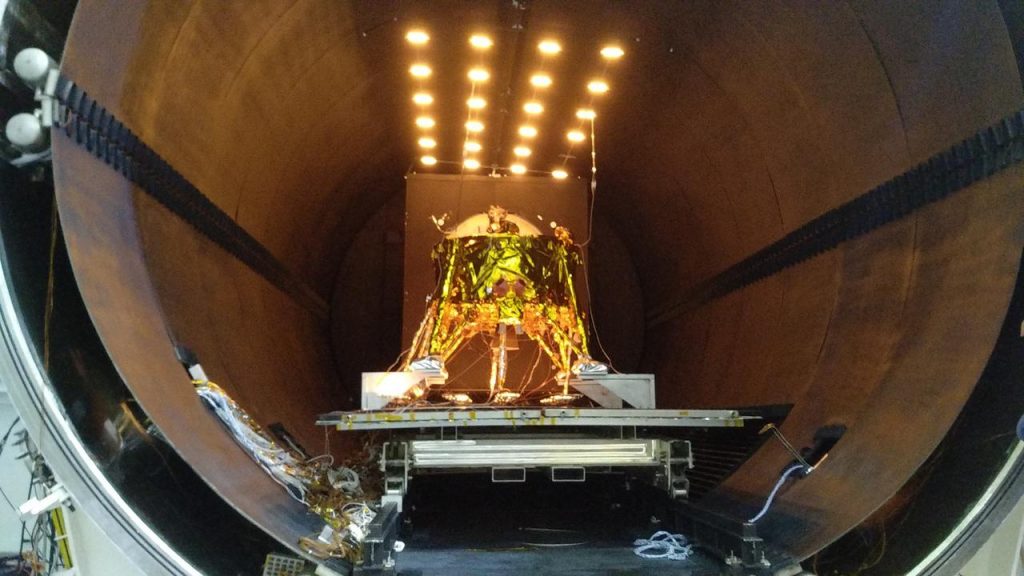 The spacecraft was launched successfully on February 22, 2019 riding piggyback on a SpaceX Falcon 9 rocket. It orbited the Earth and then the moon, traveling 6.5 million km before attempting its doomed landing. Initial data suggested that at just mere meters from the lunar surface, a technical glitch triggered a chain of events that caused the main engine of the spacecraft to malfunction, making it impossible to stop Beresheet's velocity.
Beresheet overcame the issue by restarting the engine, but it was too late and the spacecraft crashed into the moon.
XPrize awarded SpaceIL with the first Moonshot Award of $1 million in October 2019. Just a few months prior, Texas aerospace company Firefly Aerospace said that Beresheet's innovative design and tech would serve as the basis for future lunar missions, signing an Intellectual Property and Engineering Support agreement with IAI.
Firefly is set to build upon the Beresheet endeavor and create a new lunar lander based on the Israeli spacecraft's blueprints as part of a NASA program to deliver science payloads to the surface of the moon. Firefly was one of nine companies selected by NASA to participate in the Commercial Lunar Payload Services (CLPS).
Related posts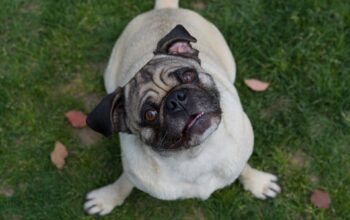 AI Doggie Doctor Diagnoses Breathing Problems In Pugs & Boxers
December 10, 2023