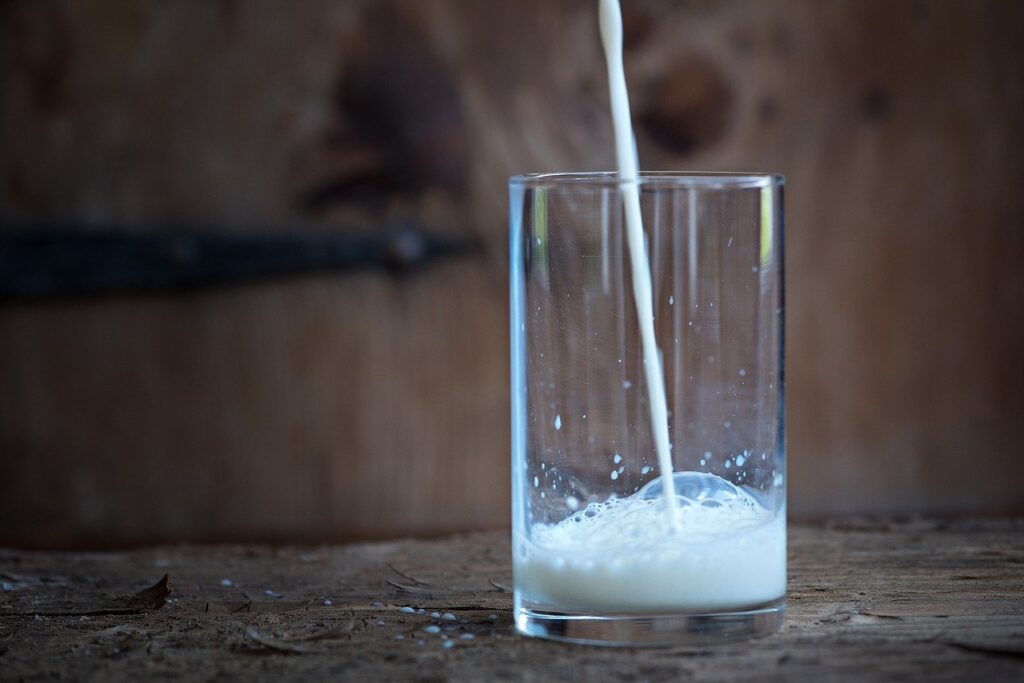 Israeli startup BioMilk, the groundbreaking food tech company that develops technology to produce cultured cow and breast milk, opened trading for its initial public offering (IPO) on Sunday on the Tel Aviv Stock Exchange (TASE).
Founded in 2018 by Dr. Nurit Argov-Argaman and Maggie Levy of the Hebrew University of Jerusalem, BioMilk develops lab-cultured cow milk from mammary cells. The company aims to produce milk that approximates the composition of commercial cow milk, free of synthetic or plant additives, and with a lower hormones and antibiotics content than that of the traditional product. BioMilk is also in the process of producing a lab-made replica for breast milk, which includes the production of complex carbohydrates found in human milk that support the development of the immune system.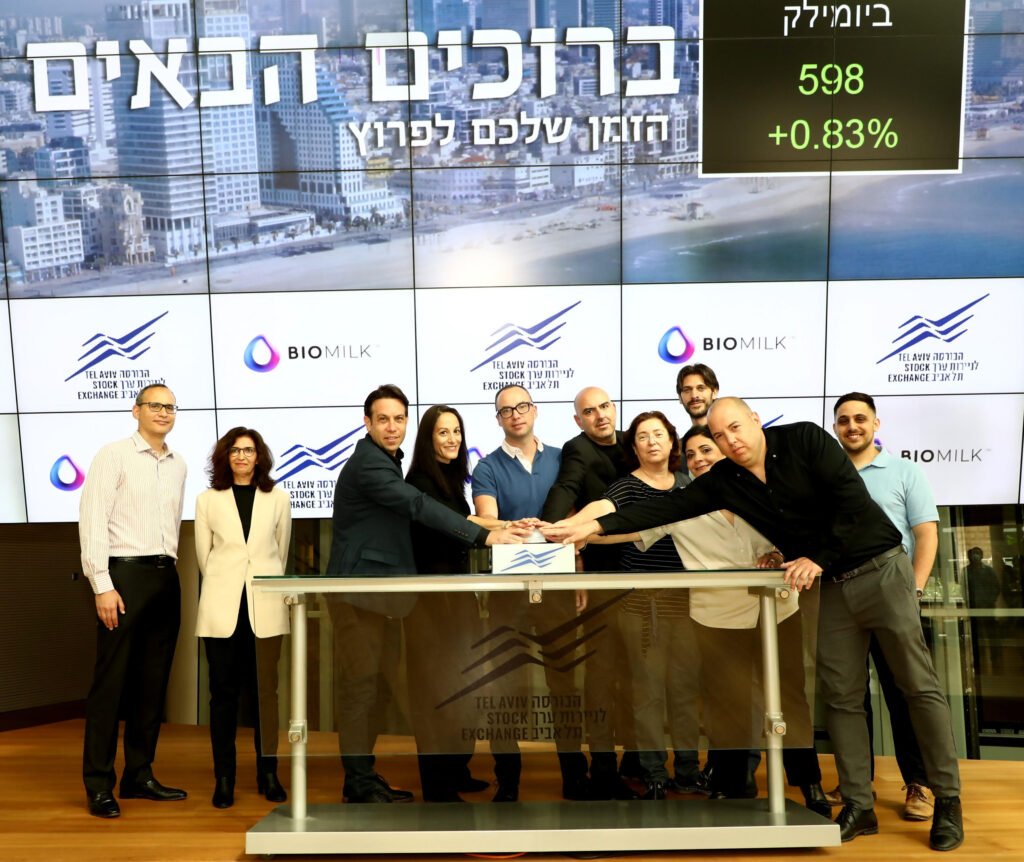 Animal-free food products, such as cultured meat and cultured cow's milk, have the potential to overcome various environmental, health, and ethical challenges. But while many companies around the world, including in Israel, have tackled the cultured meat market, the cultured milk field is a lesser developed industry that is only beginning to make a name for itself.
There are really only three viable cultured milk companies in the world, including us, says BioMilk VP of Business Development Nathaniel Benchemhoun, "Two of them are very young. We are the only company that has reached developmental stages," he tells NoCamels.
BioMilk, meanwhile, has used knowledge acquired from 10 years of research by scientists at Hebrew University of Jerusalem to develop its tech, Benchemhoun explains.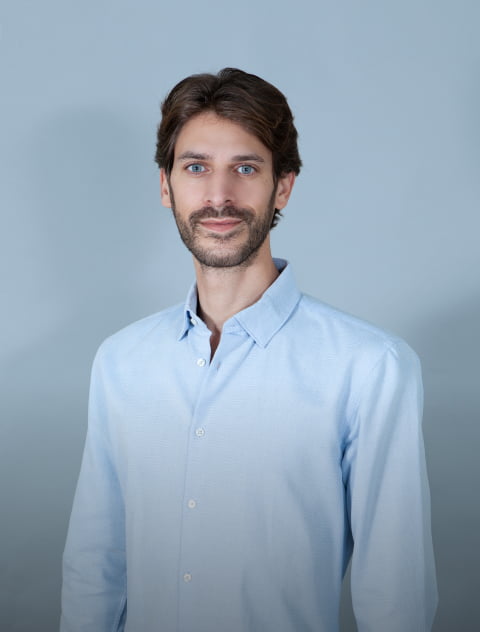 The Ramat Gan-based biotech firm is now the first and only publicly listed cultured milk company in the world.
In February, BioMilk completed a merger with Fantasy Network, a publicly-traded shell company. Upon completion of the transaction, BioMilk shareholders received approximately 65 percent of Fantasy Network's shares as well as rights to the shares, which will increase subject to compliance with milestones. The current market cap of the company is NIS 270 million ($82.8 million.)
BioMilk is one of eight food tech companies and partnerships currently listed on the TASE.
"This is a significant milestone towards the achievement of the company's goals of accelerating the professional introduction of Bio Milk's technology and making our cultured milk and breast milk products available to the local and the global market," said BioMilk CEO Tomer Aizen in a statement. "The investor confidence that we are able to enjoy on TASE will allow us to enhance out development capabilities and bring forward groundbreaking solutions to the local and the global market."
The desire to go public happened for a few reasons, according to Benchemhoun. Besides the fact that this is a "favorable" time for companies to go public on the American and the Israeli stock exchange, Benchemhoun says the deal also provides a good opportunity for growth.
Sign up for our free weekly newsletter
Subscribe
SEE ALSO: Israeli Scientists Find Residues Of Pharmaceuticsls, Pesticides In Milk
"Traditional VC funds typically aim for a return on investment within five to seven years, but biotech firms tend to have a longer time frame," Benchemhoun tells NoCamels, "On our road map, development plans span longer than five to seven years as we aim to enter many different markets."
New markets
As BioMilk becomes a publicly-traded company, a large majority of its funding will go towards expanding the company's growing research team, Benchemhoun says. That team will use its expertise to help develop and scale the company's tech for dairy industry markets, with alt-dairy products, and the nutriceutical field using the company's cultured milk to develop pharmaceutical alternatives (pills, additives, and more).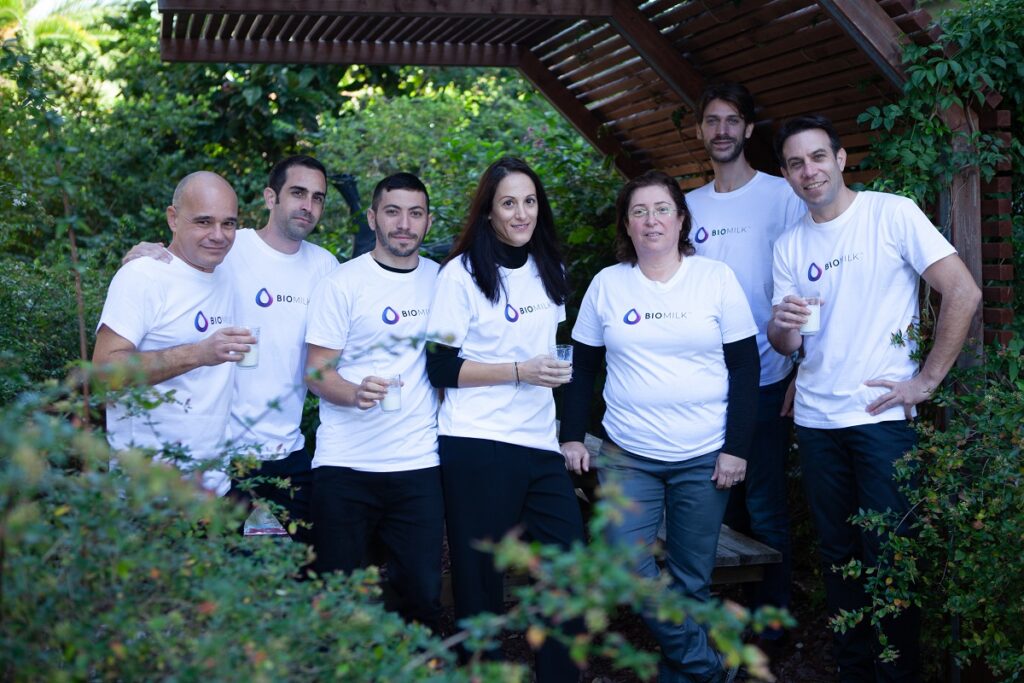 In December, Aizen told NoCamels that the company is also developing a process that will allow the production of cultured human breast milk, which will include all of the complex composition found in natural breast milk secreted from mothers' body.
The breast milk alternative aims to be "as close as what nature has to offer," Aizen said at the time.
"The technology for the production of cultured breast milk is similar to the production of cultured milk from other animals. It requires a long and comprehensive regulatory process," Dr. Argov-Argaman said last year.
SEE ALSO: Got Milk? Israeli Food Tech Startup Serves Up Cow-Free, Lab-Made Dairy
The company hopes to release its first sample of cultured cow's milk for testing in 2021 and breast milk in 2022. Benchemhoun also says the company's next step might be to IPO on a major stock exchange such as the NASDAQ.
"TASE is the first step," he says, "but it's not the end of the road for us."
Related posts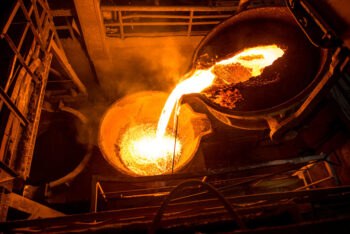 Green Steel: Startup Cuts Carbon Emissions With Sodium Substitute
December 06, 2023