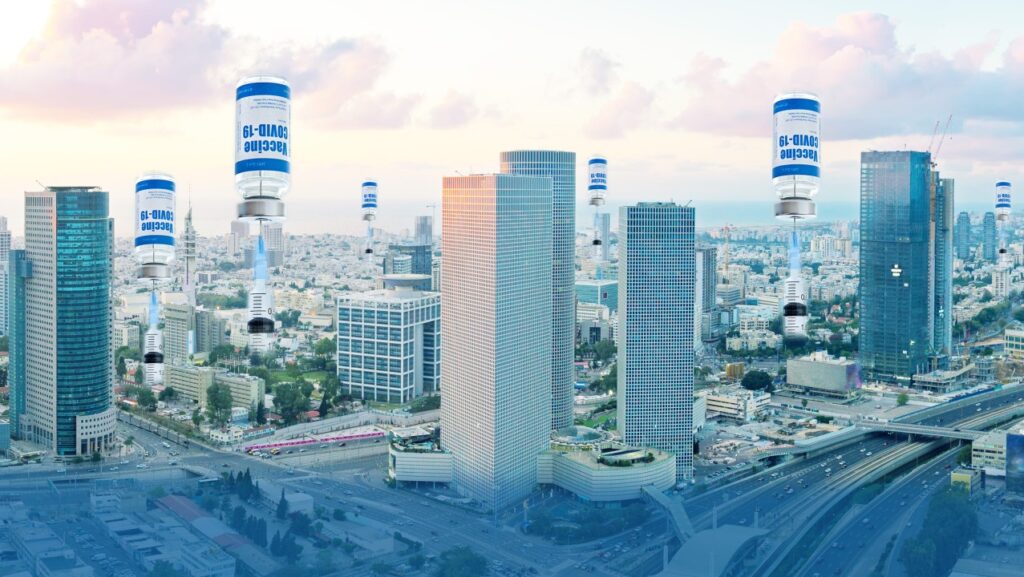 This article is a guest post on NoCamels and has been contributed by a third party. NoCamels assumes no responsibility for the content, including facts, visuals, and opinions presented by the author(s).
Jonathan Medved is a serial entrepreneur and according to the Washington Post (2007) "one of Israel's leading high-tech venture capitalists." In the 2008 NY Times Supplement "Israel at 60," Medved was named one of the top 10 most influential Americans who have impacted Israel. Medved is the founder and CEO of OurCrowd, the leading global equity crowdfunding platform for accredited investors and angels. OurCrowd has $1.5B in commitments and has made investments in more than 240 companies and 25 funds, and has seen 46 exits since its launch in February 2013.
Israel has evolved from Startup Nation to VacciNation, leading the world with a turbocharged coronavirus vaccine rollout that has administered more jabs per capita than any other country in the world.
The speed of the vaccination program is directly connected to Israel's emergence as a high-tech superpower. Israel has one of the best organized and most efficient health systems in the world, honed through our sad experience of national emergencies, buttressed by first-class medical research and training institutions. But Israel's critical boost was its offer to share the clinical data from the rollout of the vaccine. We were guaranteed a supply, and the world got to watch the largest medical trial in history.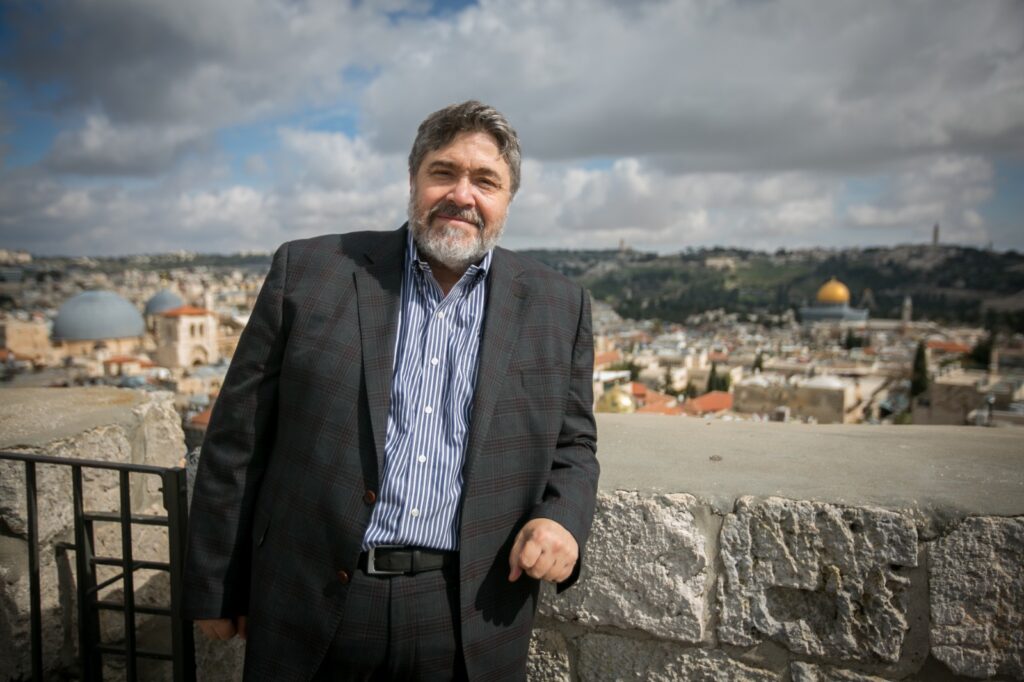 We were able to do this because Israel's health system has been organized for decades to streamline the central collection of real-time clinical information from all its citizens, creating one of the world's deepest, richest and most valuable medical data sets.
SEE ALSO: United Hatzalah Rolls Out Rapid COVID Tests With Israeli Biotech Startup Nanosynex
The system, which records the full and permanent medical history of every citizen from cradle to grave, was originally devised to provide excellent patient care. In 2018, the Israeli government decided that this unique databank – nine million records of people of all ages and multiple ethnicities – could be anonymized and released for research. Using big data and artificial intelligence, Israel overnight became a world center for the development of digital, personalized medicine, training machine-learning algorithms on Israel's huge dataset.
When the pandemic struck, officials realized that Israel was in a unique position to simply add the vaccination and its results to the patient fields in the databank, providing the world with an instant snapshot of the effects of the vaccine on a large and varied population, backed by a complete medical record of each recipient.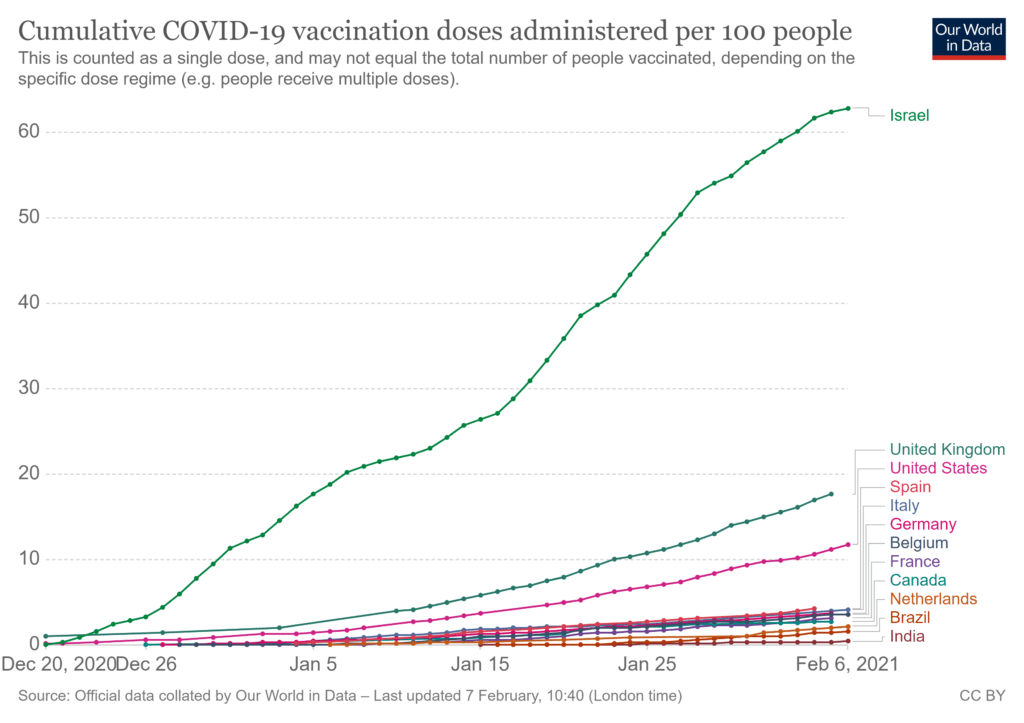 With more than five million jabs delivered (first and second doses), including 83 percent of over-60s, and some 200,000 people being added to the list each day, early results appear to confirm the jab is working, with an average of 92 percent efficacy and less than 0.3 percent reporting side effects – the first field results outside Pfizer's own clinical trials. Based on its rich patient records, Israel will continue to track responses to the vaccine, producing real-time data on the long-term efficacy of the vaccine and the effects of the virus itself.
With luck, the Israeli experience will help scientists develop even more effective vaccines and other treatments to battle COVID-19. Israelis make unlikely guinea pigs, but I don't know of anyone here who isn't delighted that we are able to provide the world with this much-needed live experiment for the benefit of all.
But even as Israel's experience and data helps the rest of the world in overcoming the virus, we have not escaped the ravages of this cruel pandemic.
The success of the vaccine rollout and the encouraging efficacy results are accompanied by a horrific new wave of deaths and infections. Not all of our citizens are adhering to strict social distancing, mask-wearing and other life-saving strategies. Over 5,000 Israelis have died from coronavirus – some 1,400 of them in January alone – surpassing the Israeli death toll in any of the country's conflicts since the War of Independence in 1948.
Israel is now emerging from its third national lockdown and both our international airports are closed. Between 50 and 100 people are dying each day – the highest rate since the start of the crisis a year ago.
It is impossible to predict how the pandemic will end. The mutations and variants from Britain and South Africa suggest that the coronavirus might take longer than we expect to be eradicated, remaining one step ahead of our best science and perhaps requiring new vaccines to be administered every year or so.
We also still do not know the long-term effects of the virus itself. "Long COVID," reported by many who survived the initial disease, may be emerging as a chronic condition whose ultimate impact remains a mystery. Nor are we sure whether people who were successfully vaccinated will not infect others.
Sign up for our free weekly newsletter
Subscribe
But we Israelis could not stand still. Even without knowing the end result of the vaccinations, or waiting the usual years to prove its efficacy and long-term safety, we had to embark on this journey even when its ultimate destination remains unclear. "It is not your duty to finish the work, but neither are you at liberty to neglect it," Rabbi Tarfon, a revered Jewish sage, teaches us in The Ethics of the Fathers.
This is how the Israeli health dataset began. Years before big data and artificial intelligence were developed, it seemed like a good idea to begin the task of collecting patient health records. We had no idea we were amassing data that would become more precious than oil, helping to fuel a multi-billion-dollar digital health industry and companies like Zebra Medical, Diagnostic Robotics, MeMed and Sight Diagnostics.
SEE ALSO: Zebra Medical Gets FDA Nod, Its 7th, For Surgery Planning Solution
Decades later, that visionary decision has helped lay the foundations for a mass vaccine experiment that could benefit the entire global population.
Israel: Breaking rules and moving fast to become VacciNation
Even as Israel surged to the top of the global vaccination table, the Israeli traits of rule-breaking and chutzpah were on full display. From December 21, every Israeli over the age of 60 could get the jab. I got mine the first day by simply going online and making an appointment.
But from day one it was clear that there would be shots left over that could not be returned to the sub-zero temperature required to store them. WhatsApp and social media groups sprang up, prompting anyone who wished to turn up at the vaccination centers in the evening, without an appointment, to use up the leftovers. Unlike other countries, where these excess batches were discarded, Israel's tight sense of community and improvisation created an instant response. Thousands flocked to the centers to finish off the leftovers so they would not be wasted.
Just last week, the government extended the vaccination program to everyone aged 16 and up.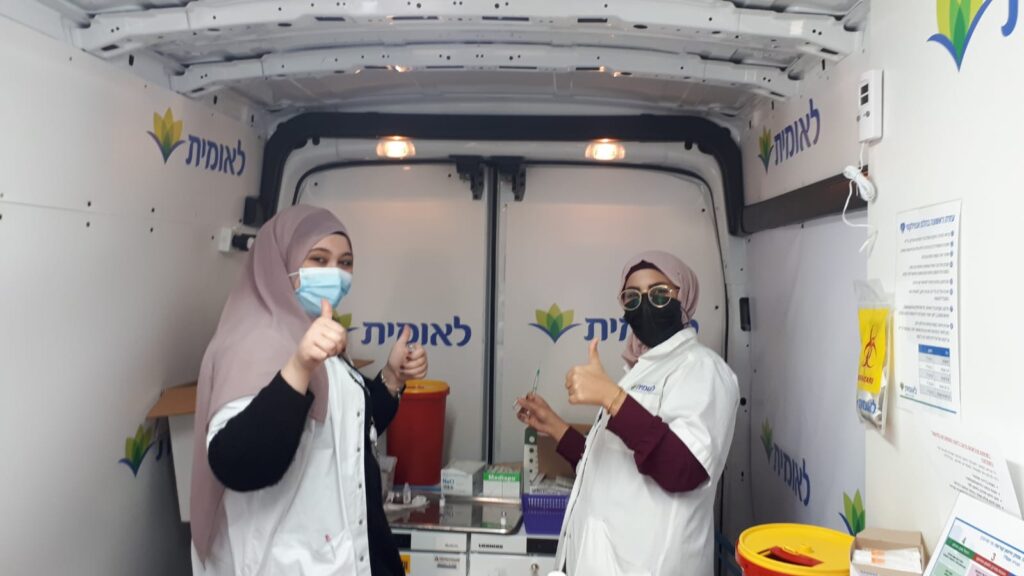 We still do not know what will happen come spring when the country expects to finish vaccinating all citizens over 16, but our national experience of risk-taking and moving fast to fix things leads us to believe that we will be better off having done it – and more able to help others.
In building this small and still developing country, Israelis have often chosen velocity over verification. Faced with multiple dangers over the decades, we prefer to move than be marooned. Doubtless we will make mistakes, but like most startups we and others will learn from those mistakes, which will be as important in building the global response to the next pandemic as our successes.
This is the entrepreneurial mentality that created the Startup Nation and has now transformed us into the VacciNation. Sometimes, in choosing what seems like the right direction, you must be prepared to make multiple course corrections and learn along the way. Sometimes you cannot plan perfectly. You just have to move and learn as you go.
Despite this great start, we do not yet have all the answers. As we approach the midpoint of this process, we are still figuring out the endgame. Health experts believe we need to vaccinate at least 80 percent of the population to achieve herd immunity but there are pockets of vaccination resistance and not everyone is turning up. Israel has one of the youngest populations in the OECD. It is unclear whether we can free ourselves of the virus without vaccinating the under-16s, but there are legitimate concerns about the unknown effects of the jab on children.
Like many startups, the path ahead is not entirely clear and we are not yet sure of our exit, but in choosing action over inaction we hope we are on the right track.
Whatever happens, the whole world will benefit from our journey.
This article was first published on Medved's LinkedIn profile last week and has been updated.
Related posts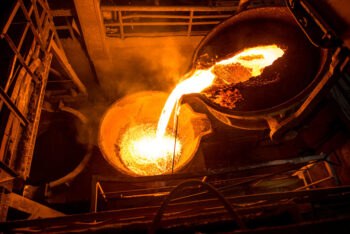 Green Steel: Startup Cuts Carbon Emission With Sodium Substitute
December 06, 2023