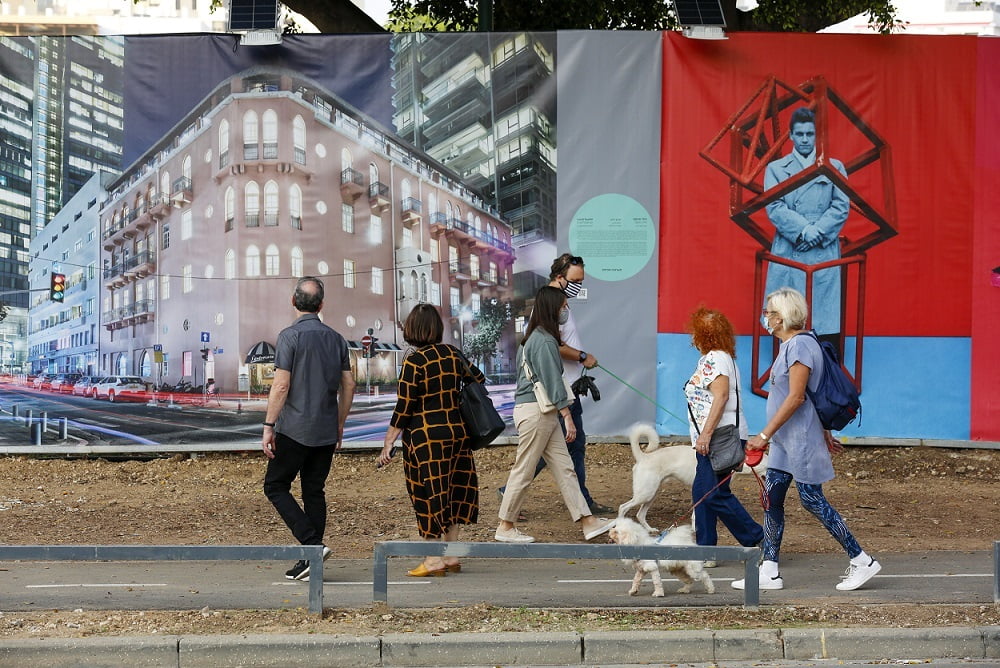 A small outdoor concert in Tel Aviv, a drive-by light festival in Jerusalem, and new exhibitions at museums around the country are giving hope to the cultural sector in Israel – and a renewed sense of hope for the global cultural community that there is a way for live audiences to partake in art and entertainment events during these precarious times.
"We've all been very focused on our nuclear families, that's what we were told to do. Stay home, social distance, don't meet up. And culture was only virtual. Everyone in the cultural world has made a huge effort to take culture online. But culture brings people together, it is about sharing experiences, it allows you to learn more about somebody else and a different situation and I think it is really exciting that it is now going to happen, and we haven't had that possibility," Caroline Shapiro-Weiss, director of International Public Relations at the Tower of David Museum, tells NoCamels.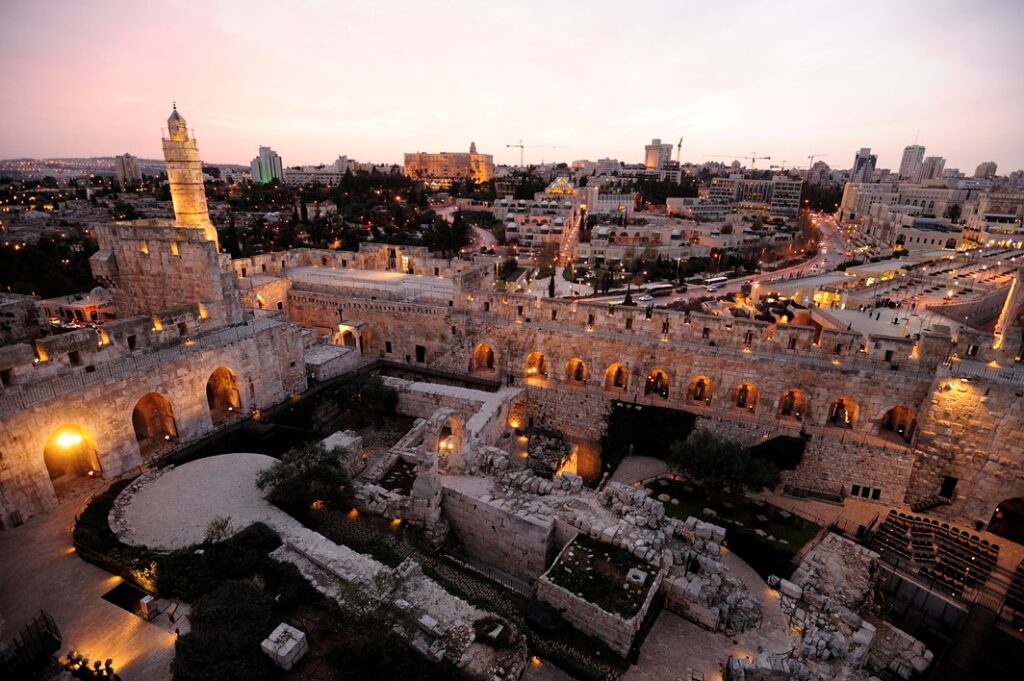 In Jerusalem, a festival of lights is now underway. The Follow the Lights event is an interactive project that sends participants on a drive around 22 iconic sites in the city. Each site is lit up with video installations and a dedicated app explains the history of the building or landmark in three languages. The night light activity will run through March 3.
In Tel Aviv, a concert featuring iconic singer Nurit Galron took place on Wednesday, February 24 at the Wohl Amphitheater, which is located in Park Hayarkon, the city's biggest park. The open-air event was set up according to Health Ministry guidelines and social distancing requirements.
The Tel Aviv concert was specifically for the city's vaccinated senior residents. It is one of the newest Green Pass events in the cultural sector. Tickets were sold exclusively to members of Digi+, the resident card for retired and senior residents in the city. Audience members were required to present a Green Pass at the entrance to the event.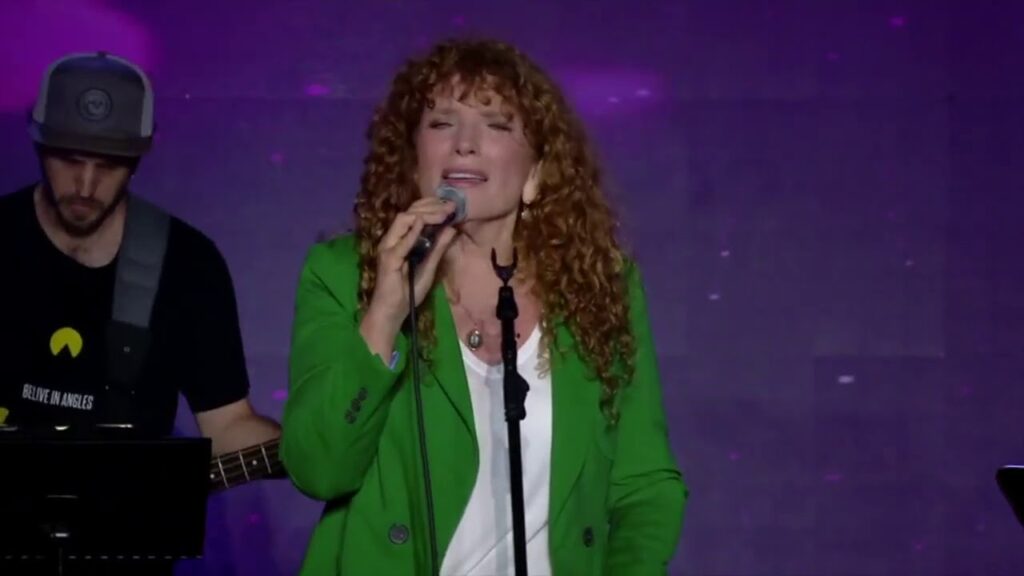 "There is great excitement for the return of art and culture to activity, and especially in the first Hebrew city – where culture has always been our lifeblood. Opening the cultural sector is not only vital to rescue the industry's workers from financial collapse, but also to return the right for a great many Israelis – and especially our senior residents – to enjoy a vibrant cultural and artistic life," said Ron Huldai, mayor of Tel Aviv-Yafo in an announcement for the event.
"People have been missing going to concerts, museums and the theater," public relations and content creator, Alon Amir, tells NoCamels. "The good thing about the coronavirus is that it showed people how much the arts, and culture, is so important and is a big part of their lives. This is why I'm happy culture is back."
Green Pass for culture
Last week, the Health Ministry launched the long-awaited "Green Pass" certificate which enables people who have been vaccinated or recovered from the coronavirus to take part in various activities.
The Green Pass is meant to entice more Israelis to vaccinate so they can take part in events that have been off-limits for over a year.
"Accept the Green Pass and start getting back to life," said Prime Minister Benjamin Netanyahu said earlier this week ahead of opening the cultural sector, "Whoever has the Green Pass can go into gyms, cinemas and soon, restaurants and flights but everything is being done with caution. At this time I ask everyone to go be vaccinated. In the end, the true Green Pass is the mask, the vaccine and the card."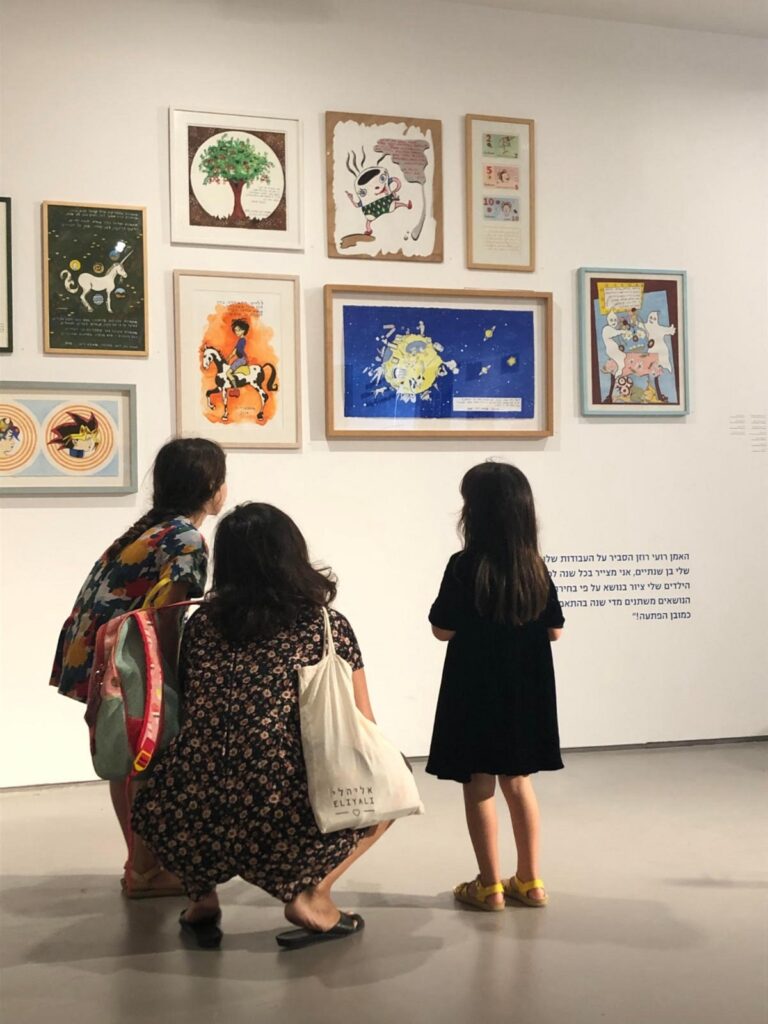 PM Netanyahu visited the Khan Theater in Jerusalem on February 23, to mark the opening of the culture sector in the city. The theater held its first show on Tuesday for vaccinated audience members, following a five-month closure.
Two months after the initial lockdowns to try and keep coronavirus infections at bay, Israel eased pandemic restrictions and opened cultural institutions and museums to the public with new measures in place including dividers at checkout counters, temperature checks, limits to the number of people allowed inside a space, and hand sanitizers at every corner.
But museums were shuttered again when infection rates sky-rocketed once more.
Sign up for our free weekly newsletter
Subscribe
In November, Israel tried to open up again, this time proposing a 'tourist islands' law that gave a green light to hotels and resorts of Eilat and certain parts of the Dead Sea region to open according to strict coronavirus regulations.
"We must not underestimate the importance of mental health. We need to be able to take a break in safety," President Reuven Rivlin said in a statement a day after the 'tourist islands law' designation went into effect.
That measure failed, too.
Now, with vaccinations readily available to all, the country's newest Green Pass initiative is being hyped to revive cultural life in Israel for good.
SEE ALSO: Tel Aviv Sets Sights on Vaccinating Young Israelis With Offers Of Drinks, Food
"It's really exciting that we can open our doors again. This is the first time there's a feeling that we'll be able to stay open," Shapiro-Weiss tells NoCamels. "Even if we cannot welcome foreign tourists just yet, because no one has been out for a year, the whole country can be tourists to Jerusalem. Come to Jerusalem and explore and see."
The Tower of David museum, like other museums around the country, has updated its exhibits even during the coronavirus lockdowns. The new exhibit, BANAI – A Musical Journey from Persia to Jerusalem, tells the story of the sounds and sights of one of the most creative families in Israel.
"It is an exhibit that speaks to the local tourist. The exhibit embodies the story of Israel," says Shapiro-Weiss.
The museum is also hosting outdoor events, a running tour of the city, and self-guided tours.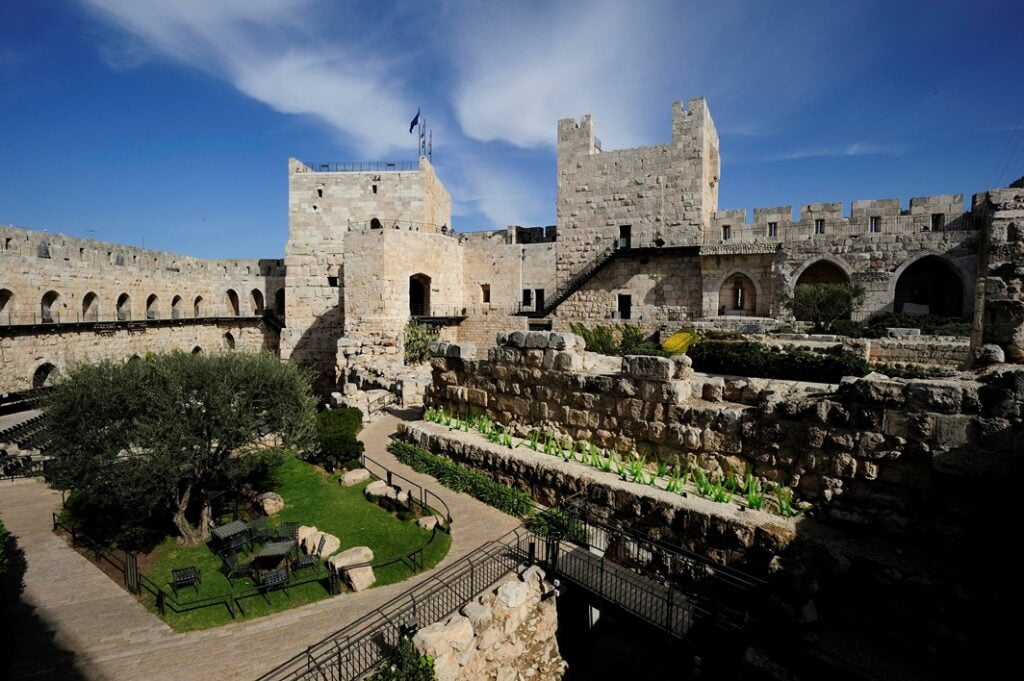 "We're not opening our doors to how it was. We're going to a new normal, a good new normal. If we were closed, we can now be open. We have huge spaces outdoors, we've got self-guided tours so people can come and in their own space learn but equally experience something at the same time as other people, we're very hopeful," she says.
And now, after nearly a year of silence, new events are popping up every day.
"Culture and music are like medicine for the soul. It is more than just music," says Amir. "It relaxes us. It makes us happier. It gives us the opportunity to create more music and to make more people happy, to ease their nerves and all the emotions of this last year. People have been missing culture. I'm more than excited that culture is coming back."
Related posts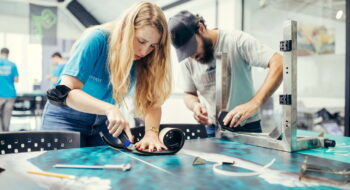 Tech Innovators Come Together To Help Israel's Wounded Warriors
September 18, 2023