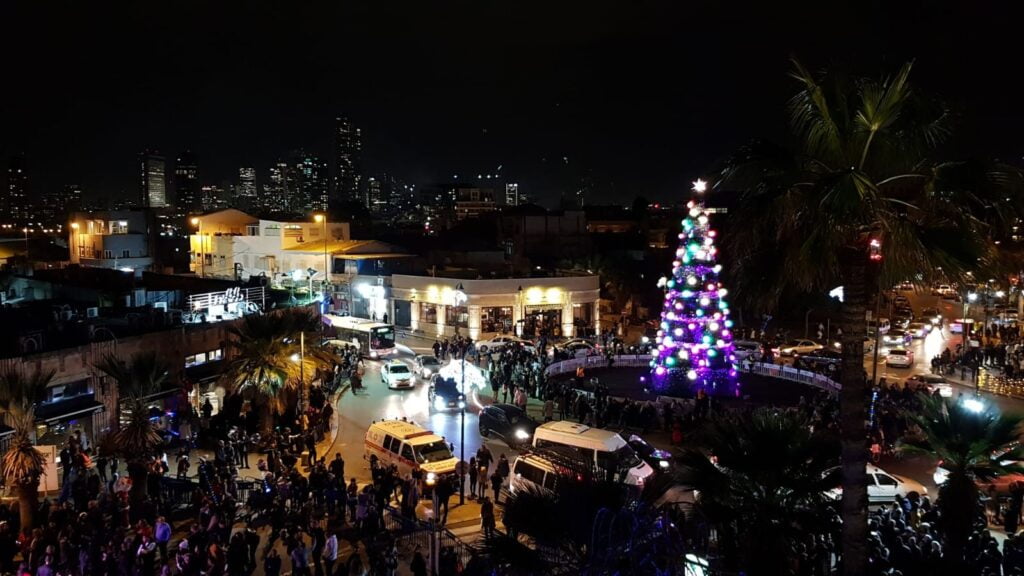 The winter holiday season is here and there is cause for celebration even as the country continues to grapple with the devastating consequences of the coronavirus pandemic and the numerous social distancing restrictions currently in place.
Tel Aviv-Jaffa is kicking off the 2020 holiday season this week with plans for an array of outdoor events, candle lightings, and community initiatives for Hanukkah and Christmas.
These events are all part of "The Non-Stop City That Refuses To Sleep," campaign, an ongoing initiative from the municipality to keep the city culturally vibrant while providing a livelihood for thousands of artists and creating a cultural alternative for residents. Tel Aviv-Yafo's cultural sector was hit particularly hard with concerts and events canceled (or moved online) and bars and restaurants mainly shuttered amidst the health crisis.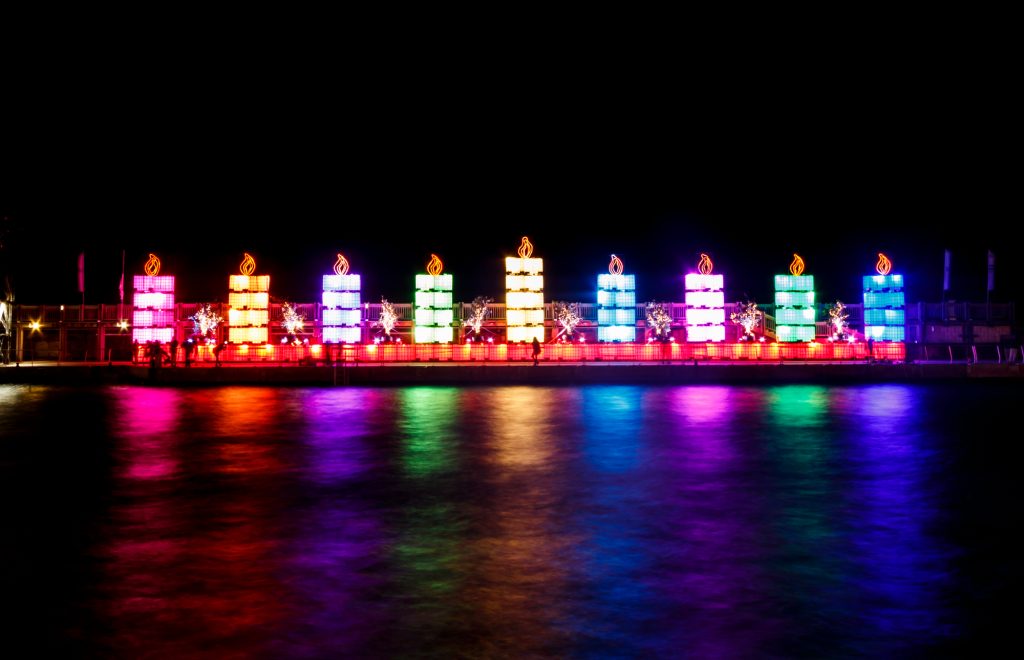 The municipality unveiled its campaign in early December, launching a winter season of performances and initiatives, which will include hundreds of events every week across the city in compliance with Health Ministry restrictions.
Here are some of the events and activities on the agenda :
Jaffa lights festival
Jaffa has a month-long celebration of Hanukkah and Christmas every December. This year, visitors will be able to enjoy huge illuminated dreidels in different colors at the Jaffa Clock Tower, alongside the traditional Christmas tree which was lit this week and will continue to remain illuminated until December 19. There is also a huge hannukiah which will be lit from December 10 to 19 and a crescent.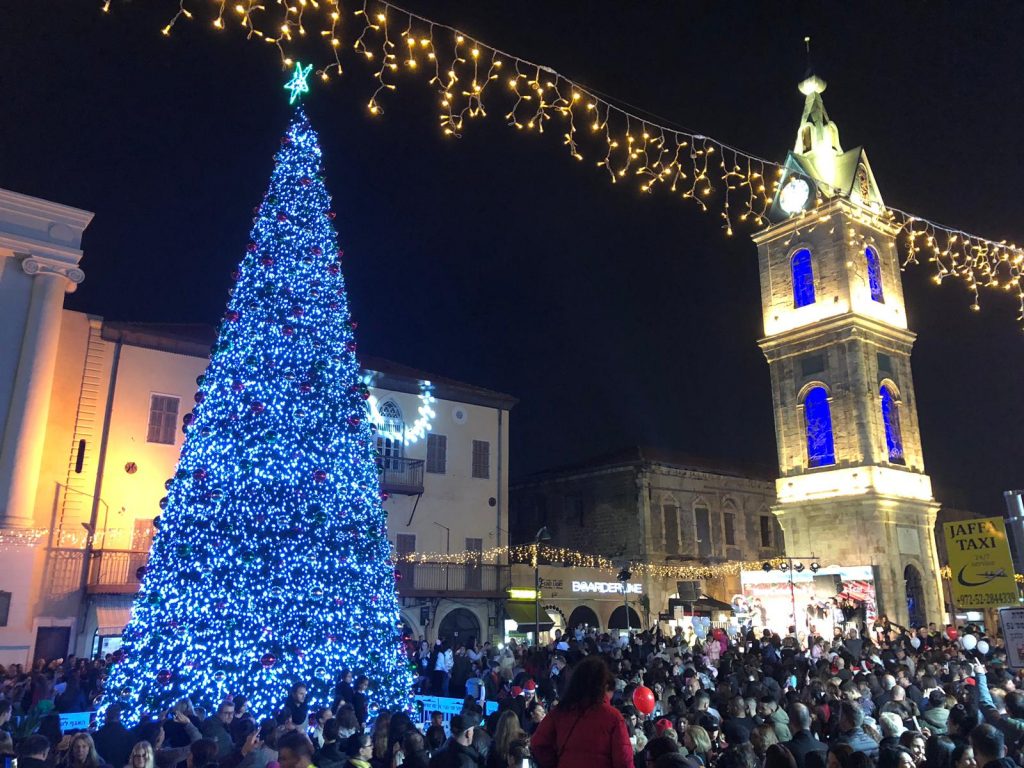 Tours will be also offered across the city, businesses in Jaffa's Noga District will display multidisciplinary artwork and Yefet St. will be decorated for the festivities. There will also be live and online concerts, a motorized Santa Claus procession, distribution of home decoration kits, joint candle lighting for neighbors, and a range of cultural and communal activities.
SEE ALSO: Tel Aviv Unveils COVID-Friendly Date Spots With Stunning Views
Two large artistic installations will be placed near the Clock Square until December 31, inviting visitors to interact and wander between them, while respecting Health Ministry guidelines. Eight huge dreidels (spinning tops) will be illuminated in different colors, alongside four transparent, illuminated "snow globes" featuring holiday symbols. Visitors can press an adjacent foot pedal to send "snowflakes" flying inside the installation.
The main shopping route in Jaffa will be decorated throughout December to mark the festivals, and activities will take place in collaboration with local businesses from December 8 to December 31.
Hanukkah candle lighting at Tel Aviv landmarks
The holiday of Hannukah begins on Thursday, December 10 at sundown. Every evening during the eight-day celebration, candle-lighting ceremonies will take place at Rabin Square and Habima Square in the heart of Tel Aviv in partnership with Chabad.
Weekday candle lighting at Rabin Square will take place at 6pm, Friday at 3:45pm and Saturday at 7:30pm. Weekday candle lighting will take place at Habima Square at 5pm, Friday at 3:45pm, and Saturday at 8:30pm.
Sign up for our free weekly newsletter
Subscribe
Candle lighting is open to the public and free of charge.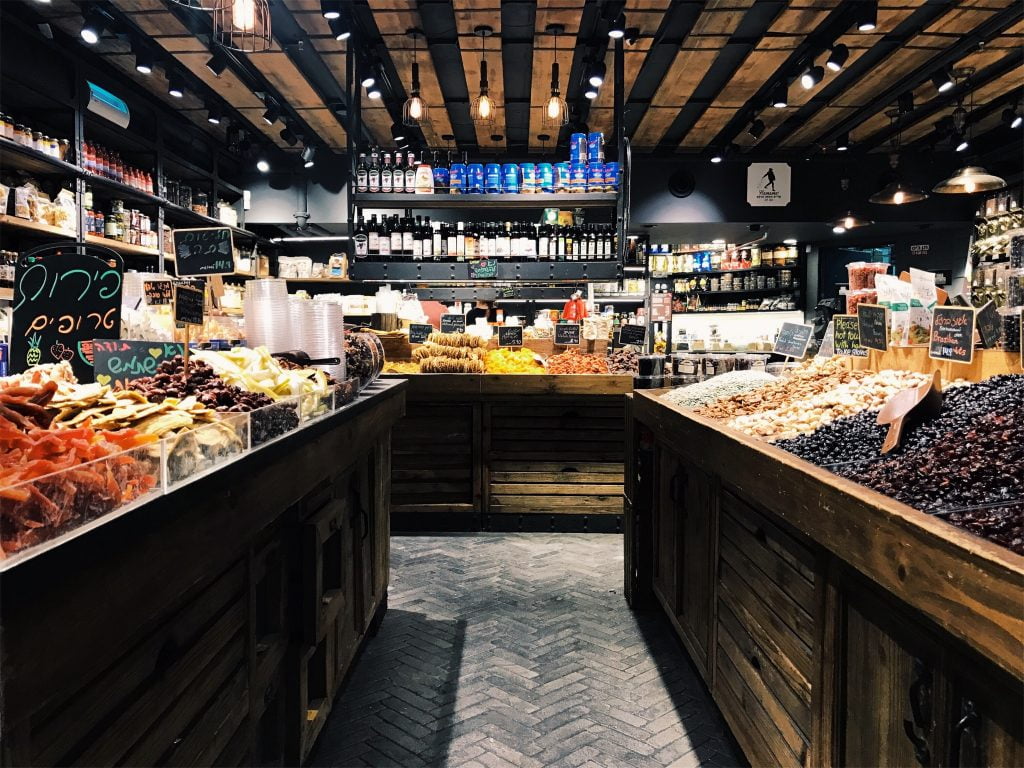 Visitors to Sarona can enjoy a huge hanukkiah, a Christmas tree, and a light trail leading to a huge wishing wall from December 10 to 17 from 5pm to 8pm.
Festival of Tel Aviv-Yafo guided tours
Sixty guided walking tours will take place during the month December, with an emphasis on Hanukkah and Christmas. Alongside the festive tours, our well-established tours will continue, including family tours, art tours, tasting tours and more.
The majority of the tours will take place in Jaffa, alongside the wide range of ongoing activities for the festive season. In addition to guided tours, a series of self-guided walking tours is also available, including a new family quest along Rothschild Boulevard.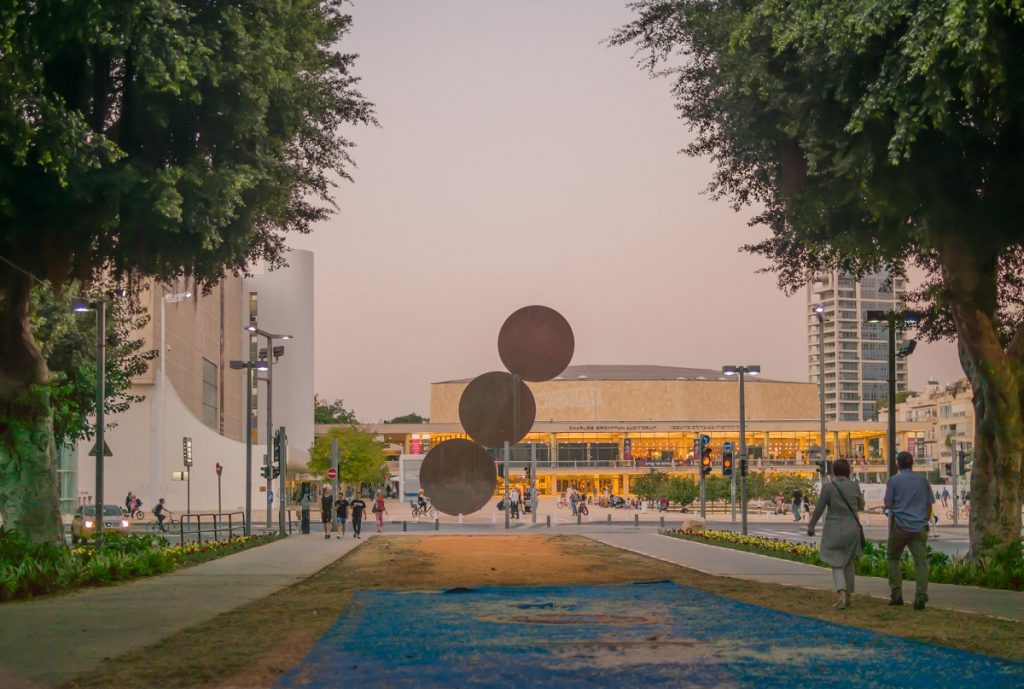 Tel Aviv-Yafo offers a plethora of tours from December 9 to December 31, including the street art tour in Florentin, a lantern tour in HaYarkon Park, fashion and shopping tour in the Bezalel Shuk, hanukkiot in Neve Tzedek, a church tour in Jaffa, a theatrical tour in Sarona, synagogues in the Hatikvah neighborhood, and a cinema-focused tour of Jaffa.
For more on the tours, please visit the Tel Aviv-Yafo municipality website.
The illuminated building: joint candle lighting
The municipality, in partnership with the city's Community, Culture, and Sport Administration, will celebrate Hanukkah by inviting city residents to celebrate the festival with their neighbors, (and observing restrictions).
SEE ALSO: Tel Aviv To Open First 'Sail-in' Floating Theater In HaYarkon Park Lake
As part of the "illuminated building" initiative, the municipality will distribute 1,200 Hanukkah kits, including song booklets, candles and dreidels. Residents are invited to celebrate the festival by gathering every evening in open spaces in their building (e.g. gardens, lobby or roof) and light candles together with their neighbors.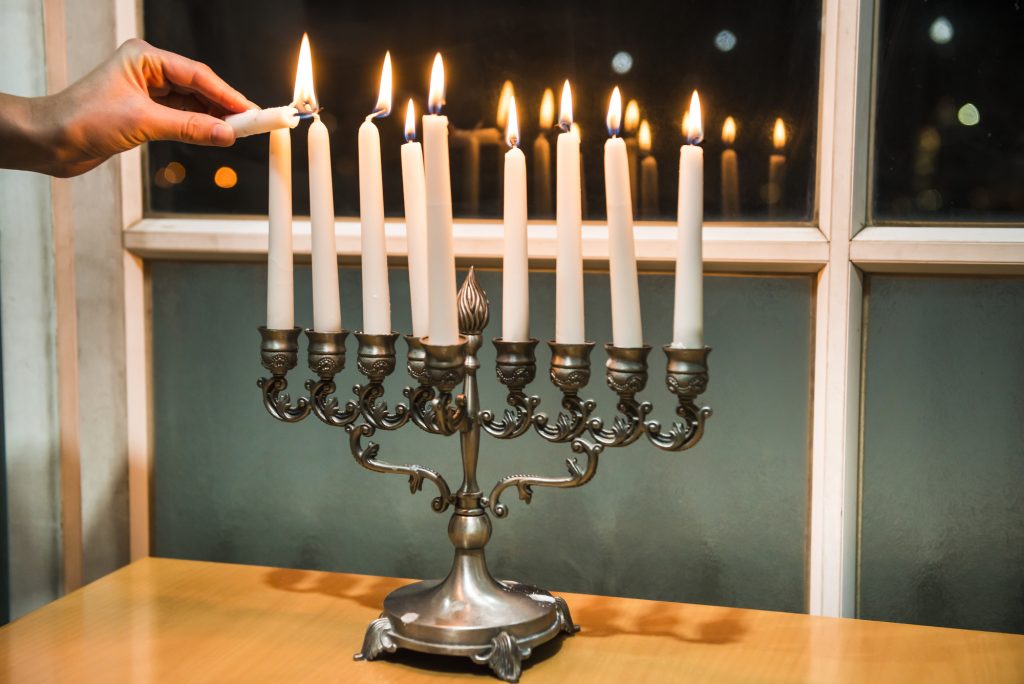 The activity, proposed and supported by residents, aims to strengthen bonds between residents, encourage good neighborly relations, prevent loneliness among building inhabitants, and connect participants to their neighborhoods and the Hanukkah festival.
The initiative will be rolled out in over 1,200 buildings across the city, and will include Christmas tree decorations for residents of Jaffa.
Related posts

Veterans Provide Practical Help, Comfort For Wounded IDF Troops
November 12, 2023