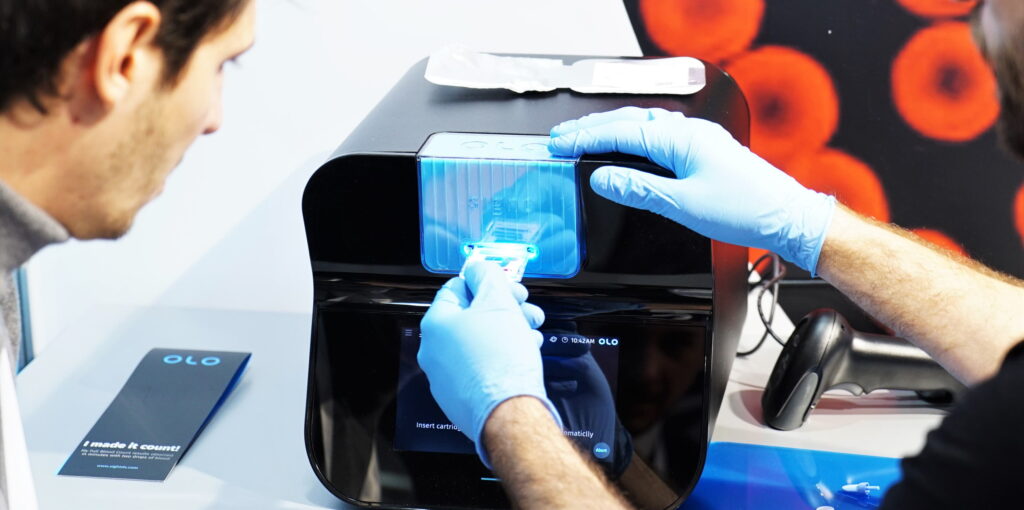 Sight Diagnostics, the Israeli-founded company that developed lab-grade blood testing systems with results in minutes, announced on Wednesday that it signed a distribution agreement to supply its OLO analyzers to medical centers in the United Arab Emirates, Saudi Arabia, and other Gulf countries over the next year.
The agreement with the Dubai-based firm Phoenix Capital will see Sight's innovative OLO devices distributed first in nine medical centers Phoenix owns across the UAE and then to the wider Gulf region, including Saudi Arabia, according to the announcement.
SEE ALSO: Dubbed 'Anti-Theranos,' An Israeli Startup Is Delivering On Blood Test Device With Results In Minutes
Phoenix Capital chairman Abdullah Saeed Al Naboodah said: "We chose Sight OLO because it simply meets the needs of the clinics we distribute to. With the influx of patients due to COVID-19, having access to fast, accurate fingerprick diagnostics is essential to quickly and correctly triage and treat our clinic's patients."
Sight Diagnostics' OLO leverages AI with a revolutionary method to 'digitize' blood, allowing patients to receive blood test results within minutes at the point-of-care, and with just a finger-prick. The system takes detailed images of blood and then analyzes them with AI-driven computer vision algorithms. The testing includes CBC (Complete Blood Count) tests which are the most basic and informative tests medical professionals can conduct.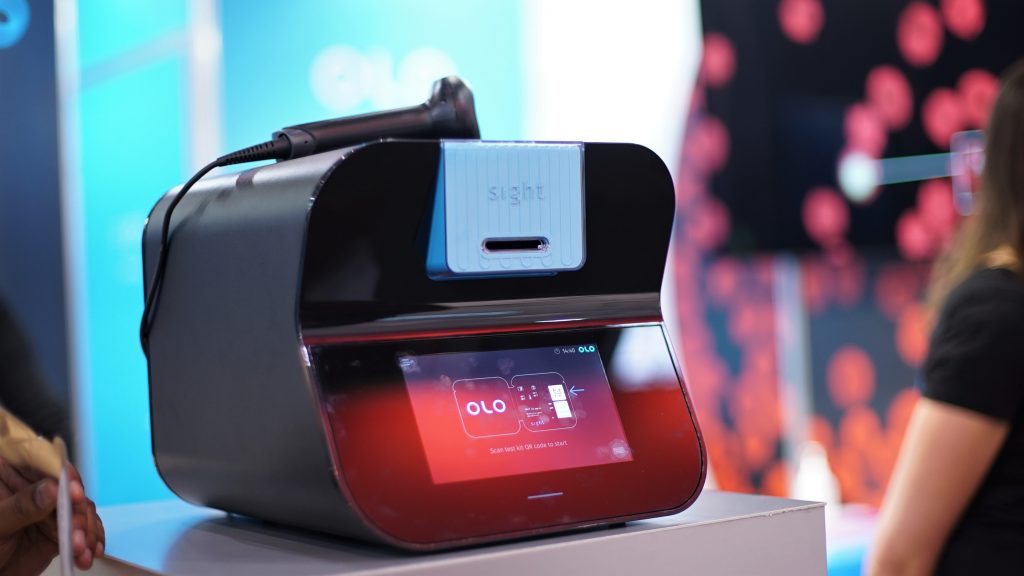 Sight's first product, Parasight, was deployed in African countries and India in 2014 to detect malaria.
Sight received Food and Drug Administration 510(k) clearance for the OLO analyzer late last year for use in moderate complexity laboratories; it has not yet been cleared for point-of-care use. The system is commercially available in Europe and received regulatory approval for use in the UAE.
Earlier this year, Sight deployed its OLO analyzers at Israeli hospitals including the Sheba Medical Center at Tel Hashomer Hospital for coronavirus patients who undergo numerous rounds of blood tests.
Sight CEO and co-founder Yossi Pollak said at the time that using the analyzers to monitor COVID-19 patients saves time and resources.
Sign up for our free weekly newsletter
Subscribe
"Typically, monitoring a patient infected with a virus like COVID-19 would involve taking a blood sample from the infected individual with a needle, labeling vials of drawn blood, sending those vials to a lab outside of the quarantine zone, and receiving the results of the test an hour or more later," he said in March.
"OLO gives health care providers the ability to use a self-contained cartridge to collect two drops of blood, from either a venous or finger prick sample, insert the cartridge into OLO, and receive FBC [full blood count] results in minutes. For health facilities in countries where OLO is available for point-of-care use, that tactical advantage could make a big difference in a field setting," he added.
SEE ALSO: Blood Diagnostics Firm Sight Raises $71M For System That Produces Quick Results
Pollak said on Wednesday that the company was "determined to democratize access to rapid, accurate, and convenient diagnostics in countries around the world."
"We're looking forward to expanding into this new market through our partnership with Phoenix Capital to help meet the needs of emergency rooms, clinics, hospitals, and other care facilities that have been impacted by COVID-19," Pollak said.
Sight Diagnostics was founded in 2011 by a team that includes Harvard-trained biotechnologists, experts in AI, and instrumentation engineers, many of whom hail from the world-renowned IDF technology units.
In August, the company raised $71 million in a financing round led by corporate investors and international VC funds including OurCrowd, Israel's most active VC.
OurCrowd and Phoenix Capital entered into a partnership, announced in October, to increase business and tech ties between Israel and the UAE. This move came on the heels of a US-brokered normalization agreement between the two countries that opened the door for formal, open ties across diplomatic and business sectors.
Related posts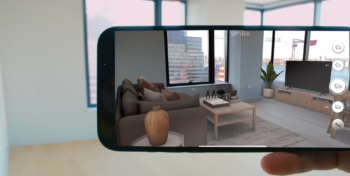 Augmented Reality App Makes Empty House Into Potential Home
October 02, 2023